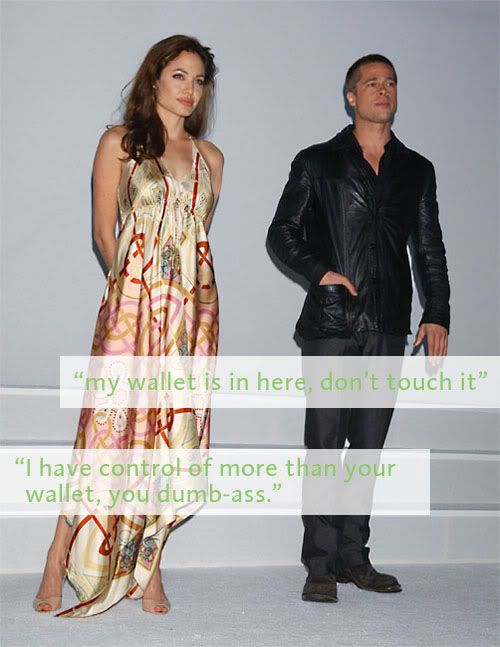 From the Ottawa Sun comes news that Brad is not as generous as his gorgeous other half:
Angelina Jolie is pushing tight-wad Brad Pitt to give away some of his estimated $100-million fortune — but so far he's dragging his feet.
Angelina is known to have donated $12 million to various third world causes in the past five years and is promising a further $4 million from her St. John Knits contract.
Since being with her, Brad has given a measly $100,000 to buy 40 orthopedic beds for a Pakistan hospital.