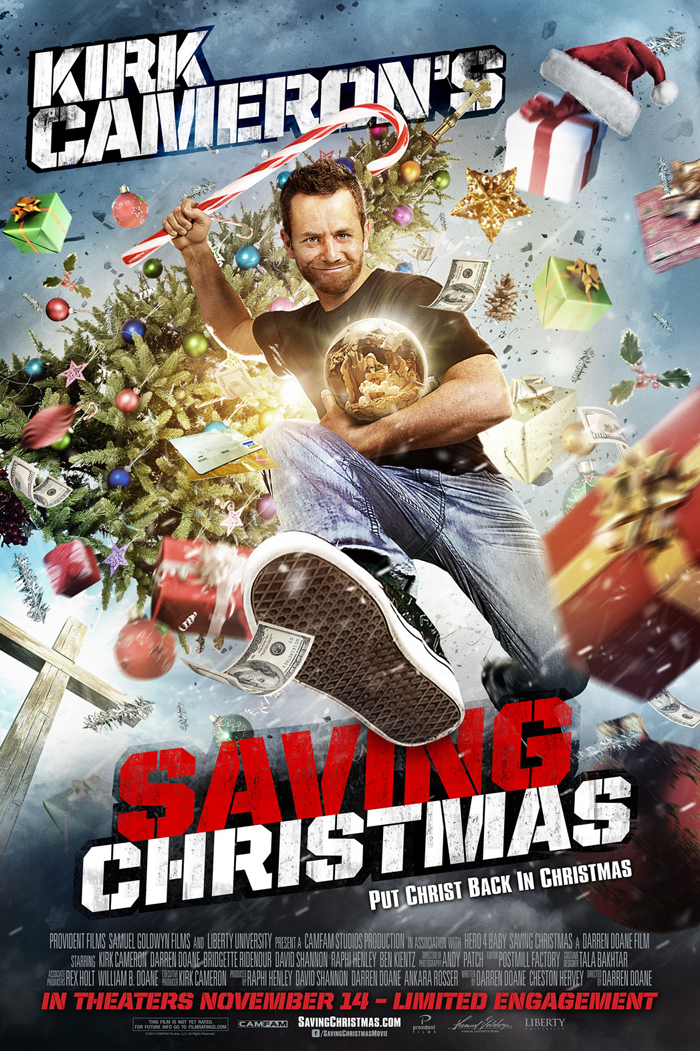 Evangelical douchebag Kirk Cameron has taken a breather from fighting for freedom against homosexuality to take on the war against Christmas. He's promoting his ridiculous new movie called Saving Christmas. The sad thing is that Kirk has an audience who will pay to watch this drivel, but he still has to promote. And we can still laugh at him. My Christian relatives even laugh at him. He's embarrassing.
Kirk decided that one of the most important ways to save Christmas is to tell women what they're supposed to do during the holiday season. Ladies, you're supposed to stay home, cook, and care for your family. If you feel sad or mad about something, don't let it show. You're supposed to provide "joy" to your family. Don't you forget it. Here's Kirk's little speech that he plastered on his Facebook page:
If you are a mom, if you are a wife, if you're the keeper of your home, I want you to know that your joy is so important this Christmas. Because Christmas is about joy and if the joy of the Lord is your strength, remember, the joy of the mom is her children's strength. So don't let anything steal your joy. If you let your joy get stolen, it will sap your strength. Let your children, your family, see your joy in the way that you decorate your home this Christmas, in the food that you cook, the songs you sing, the stories you tell, and the traditions that you keep. Invite your whole neighborhood into your Christmas, and invite the world into our story of our king and his kingdom. Join me and go see Saving Christmas November 14.
[From Kirk Cameron on Facebook]
Kirk sat down with the Christian Post too. He's really upset that public schools are putting "a big wet blanket" on his favorite holiday by using the term winter break instead of Christmas break. So sad. Kirk believes "they want to take that out of Christmas so they don't offend people who hate Christmas. And then we have a new group who are telling us, convincingly, that Christmas is actually a celebration of paganism." He truly thinks that everyone who isn't a Christian must hate Christians — because no one can ever have a different opinion. He's nuts, but I'm not going to argue with him. There's no use.
You can watch the video clip of Kirk's "rousing" speech to the wimmens on Facebook, but wait. You don't have time to watch it ladies — the kitchen is calling!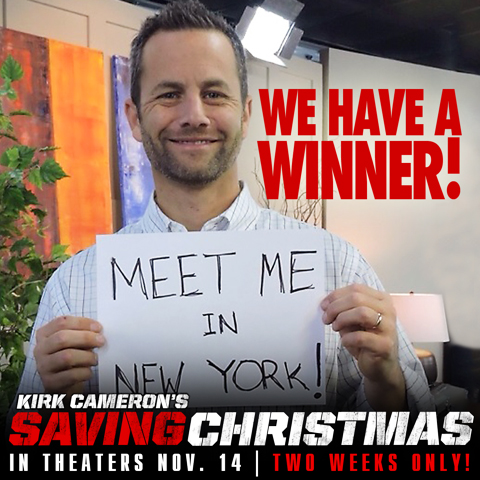 Photos courtesy of Kirk Cameron on Facebook & Fame/Flynet