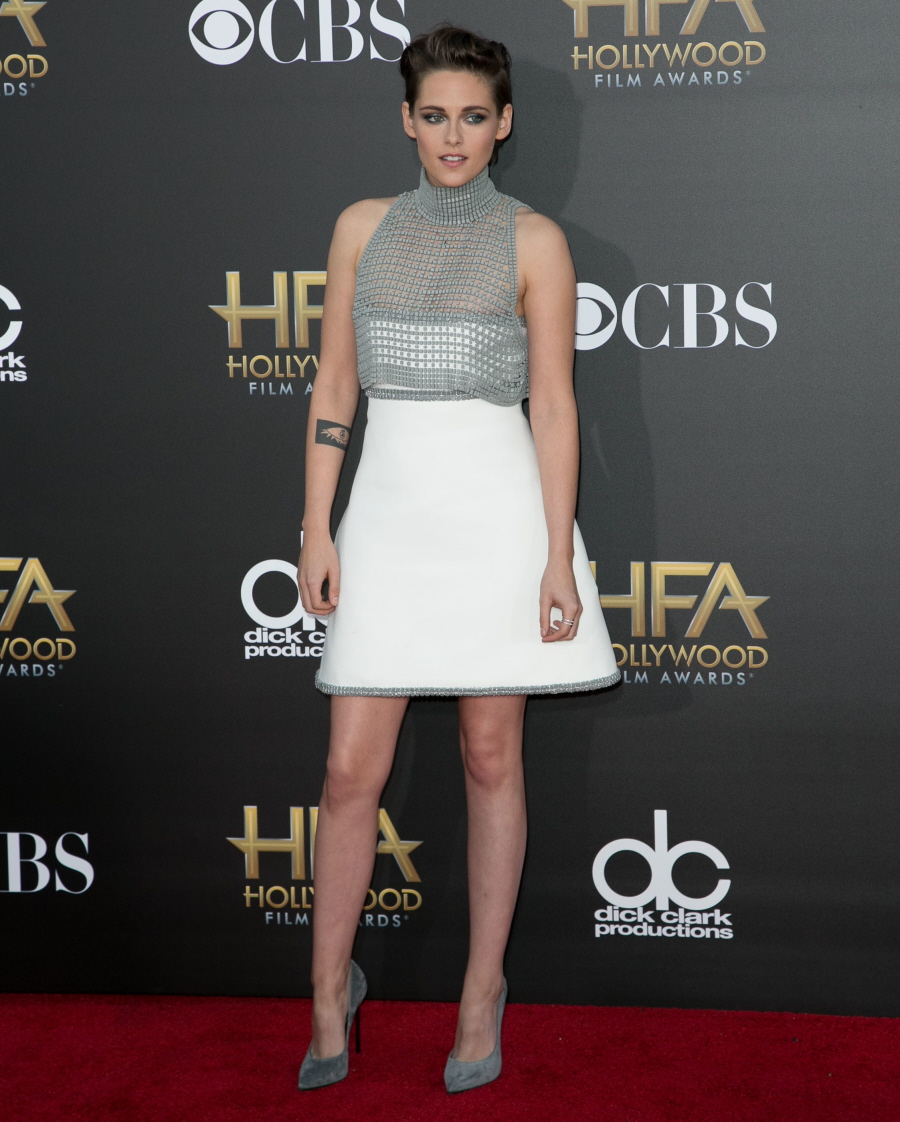 Kristen Stewart was on hand at last night's Hollywood Film Awards to honor her costar and onscreen mom, Julianne Moore. Moore won the Hollywood Actress Award, presented by K-Stew. My takeaway? Everybody loves Julianne. Everybody wants good things for Julianne. If Julianne plays her Oscar campaign the right way, so could totally win this year. Now, I'm not so sure what Hollywood power players think of Kristen though. She was as awkward as always when presenting Julianne with her award (this video cuts out the very beginning where Kristen had to clear her throat on stage).
I will say this – Still Alice looks like a really good movie. I kind of wonder if they couldn't get someone better than Alec Baldwin to play the husband, but whatever.
As for the fashion… neither woman brought it. Kristen wore this messed up, ill-fitting Chanel dress which was TOO LOW on her chest. I felt like we were one cough away from seeing her breasts, full on. It doesn't even seem to be exceptionally well-tailored or anything, it's like Kristen grabbed a half-finished dress from a Chanel rack.
Julianne wore Balenciaga… the dress is inoffensive but the terrible bridesmaid shoes kill the look! As a matter of fact, her whole look has a weird bridal feel.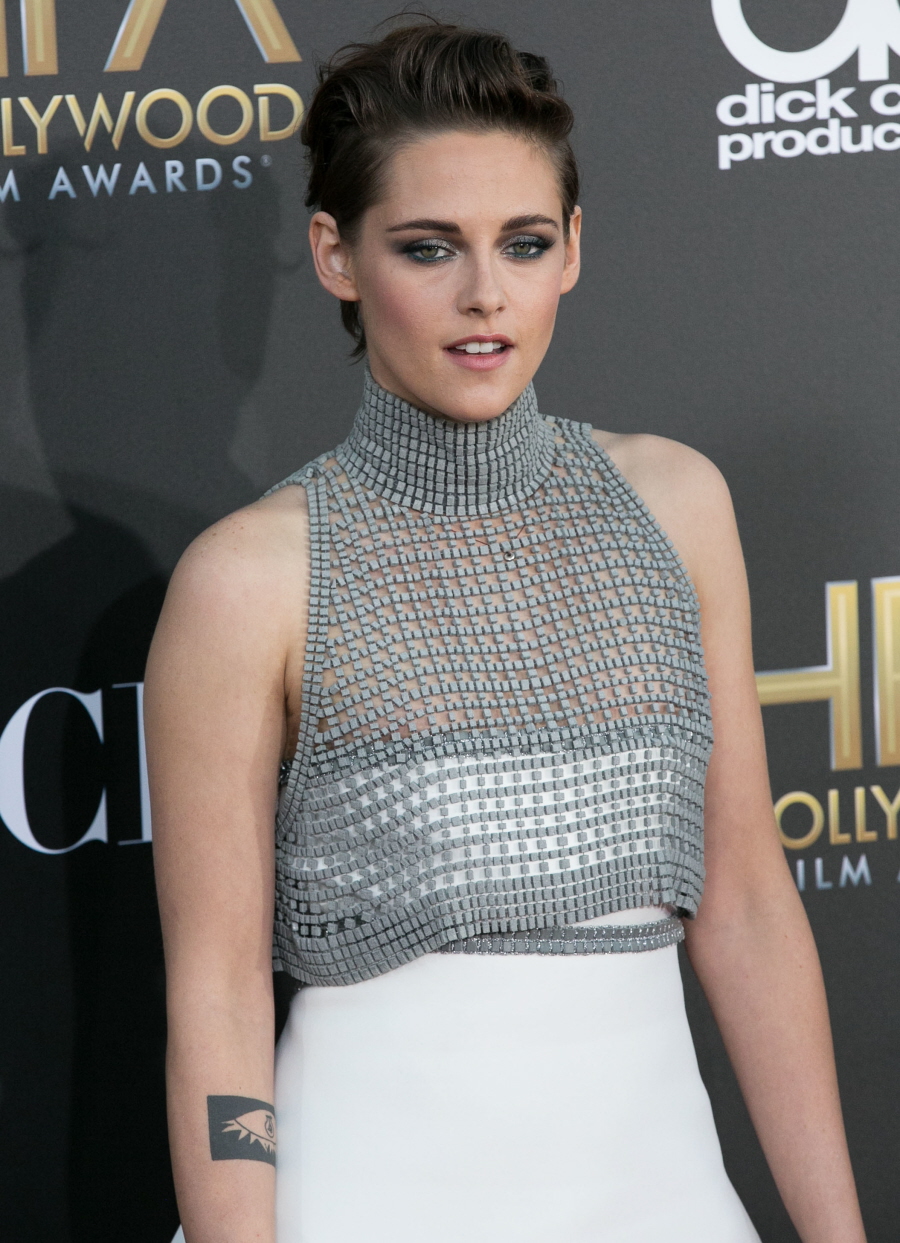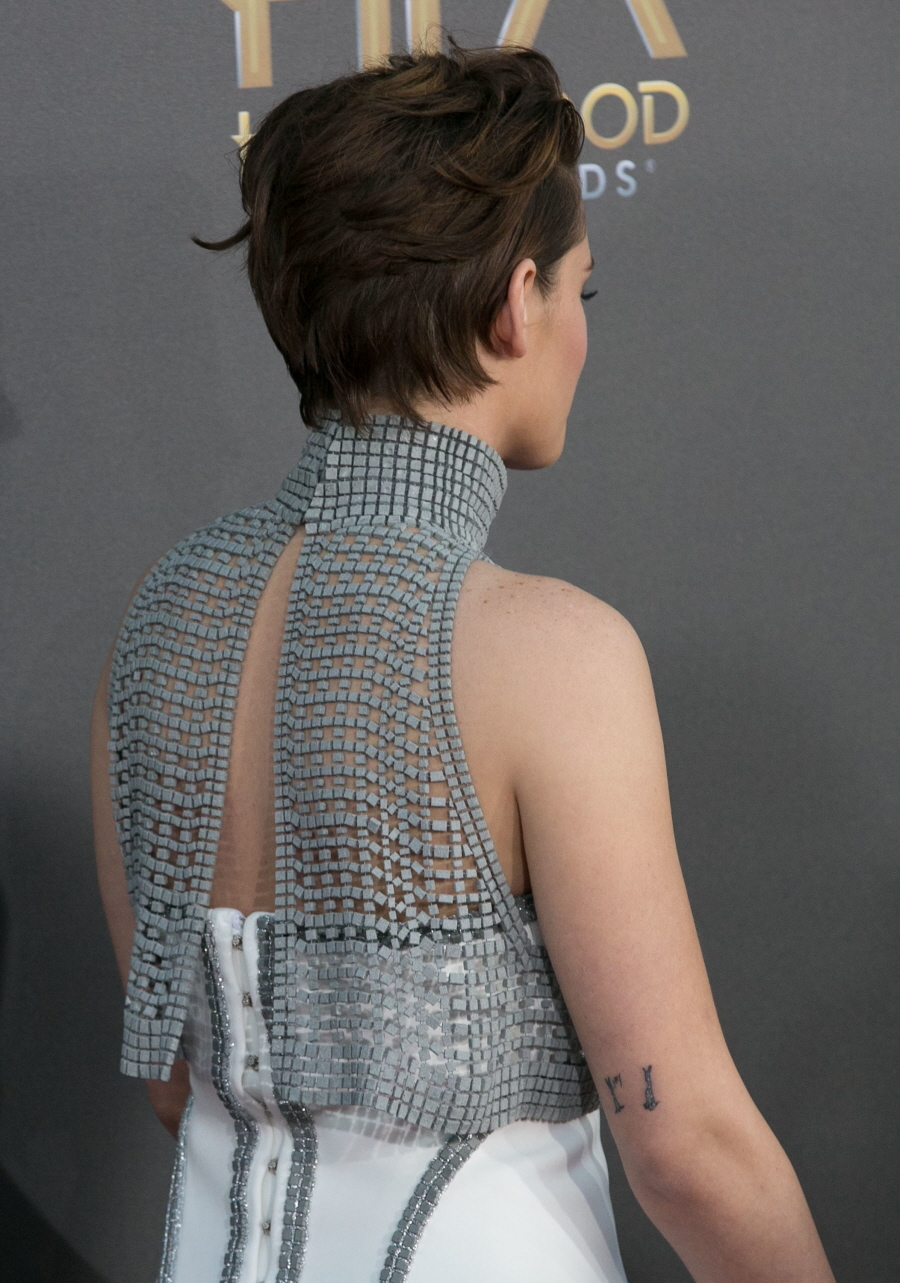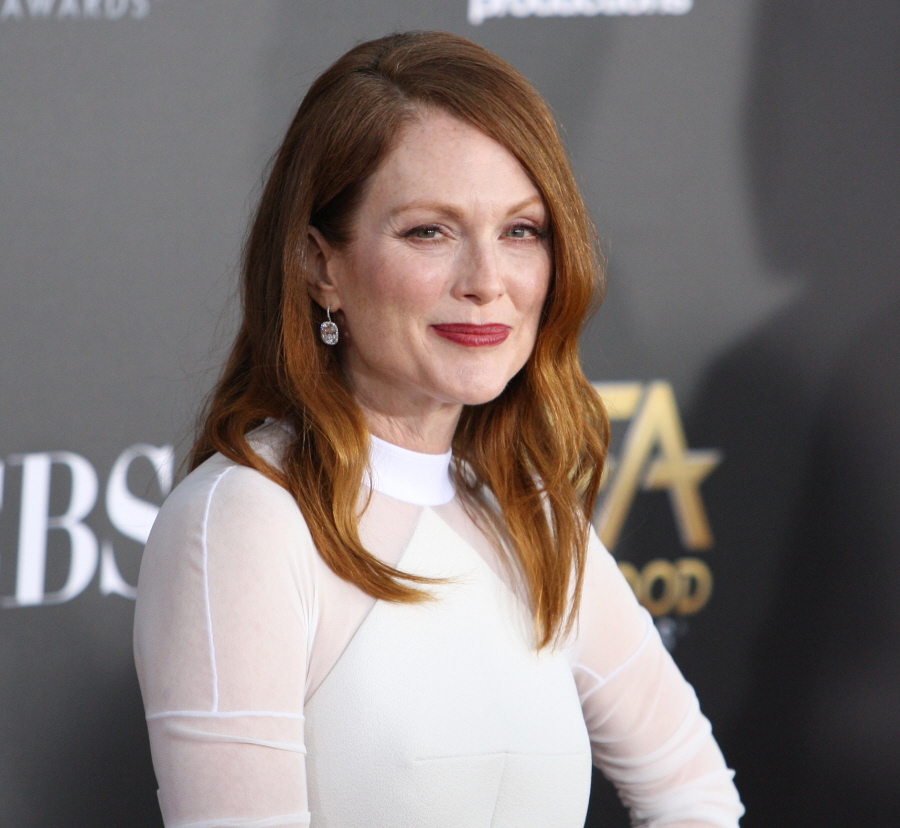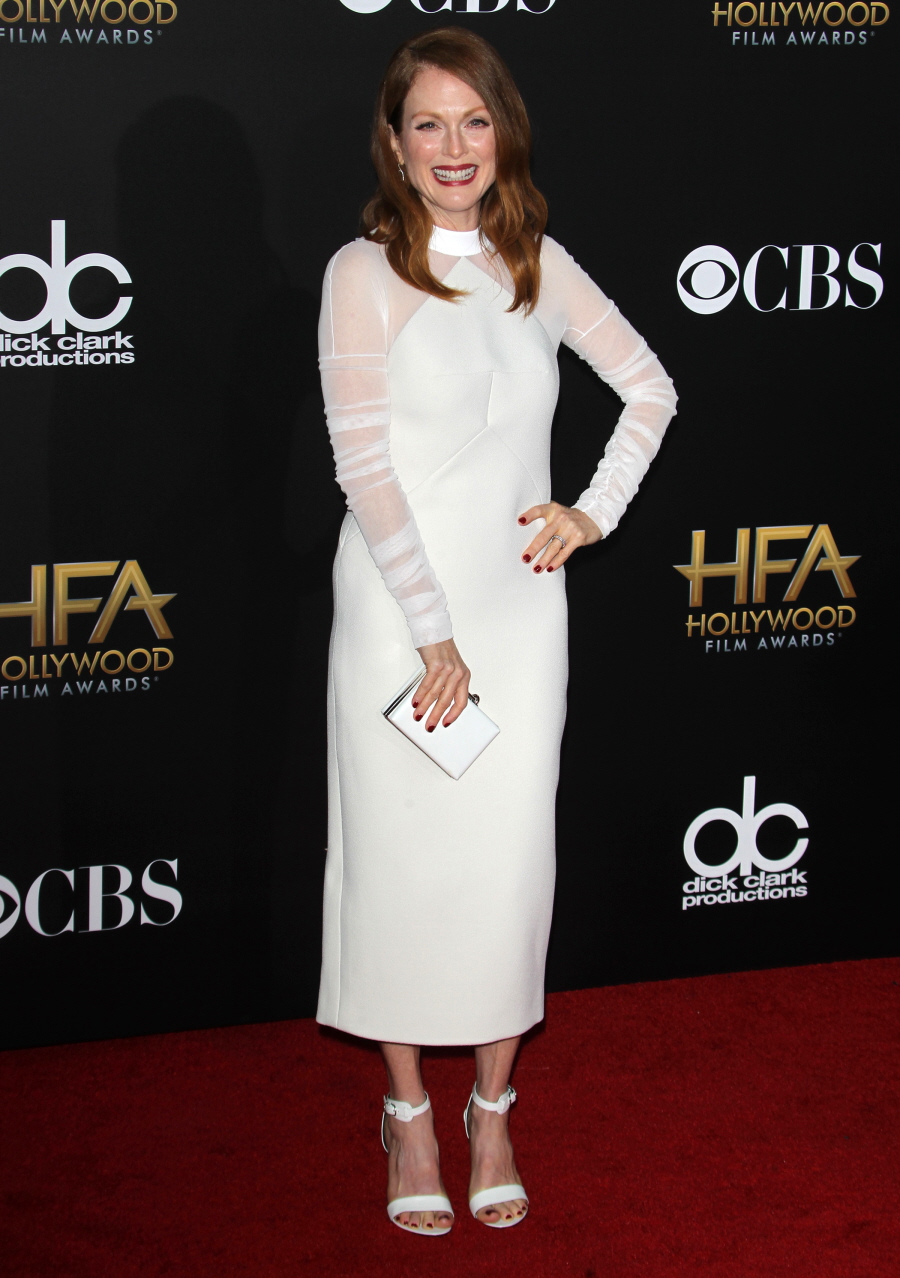 Photos courtesy of WENN.