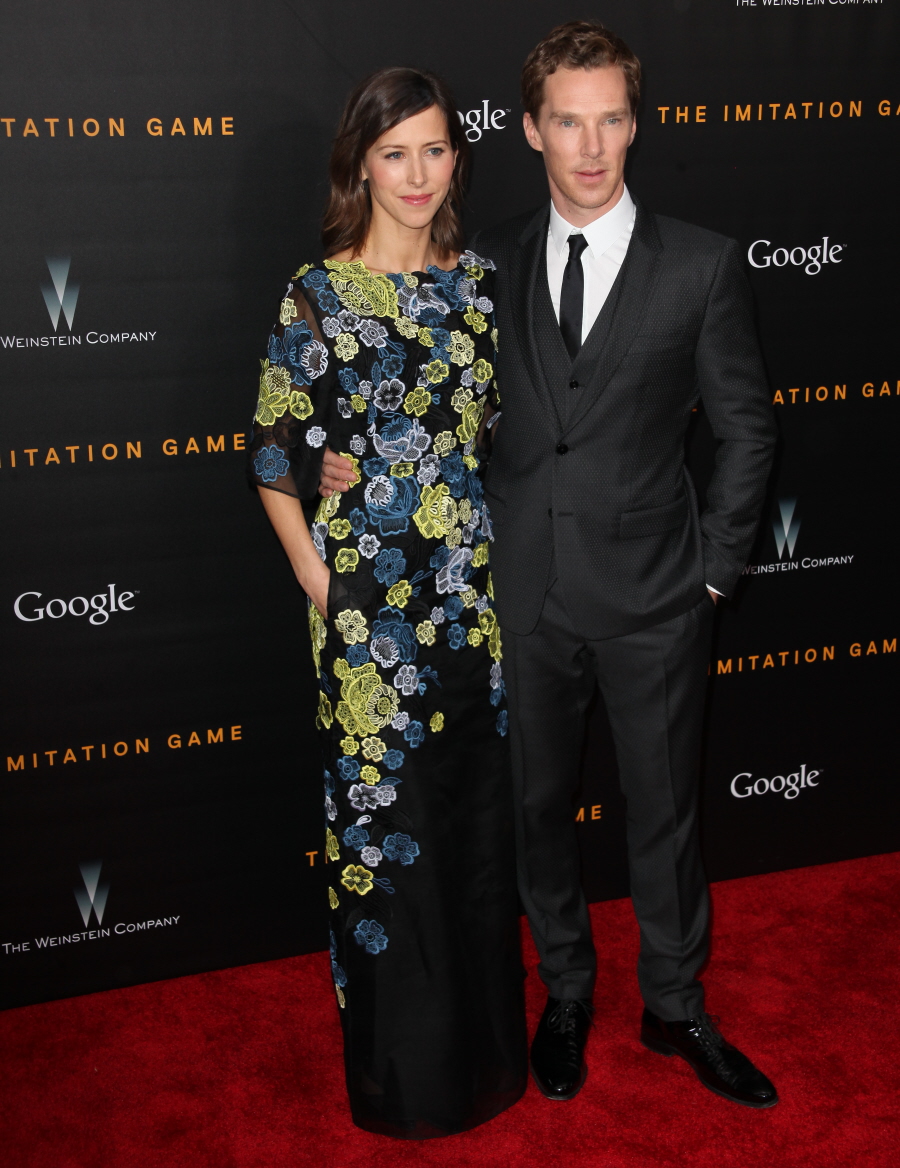 It's funny to me that Kim Kardashian tried to #BreakTheInternet with her greased-up booty and Benedict Cumberbatch will actually #BreakTheInternet just by walking a red carpet with his beloved fiancée Sophie Hunter. Go ahead, conspiracy theorists. Explain these photos!
Benedict walked the carpet for the NYC premiere of The Imitation Game last night. He posed solo, he posed with Keira Knightley, he posed with the cast, and he posed A LOT with his fiancée. The previous night, Sunday, he went solo for The Penguins of Madagascar and I really don't know if Sophie has been in NYC for days or if she just flew in on Monday to walk the carpet with Bendy. He was in LA over the weekend, then he flew to New York. Your guess is as good as mine.
I'm including lots of photos of Sophie and Bendy together so everyone can analyze the body language. Sophie wore this Erdem gown which had pockets, and she kept one hand in her pocket throughout the red carpet. I've been trying to figure out who she reminds me of and I've just placed it! I previously said that, looks-wise, she reminds me of Charlotte Gainsbourg and while that still holds, there's also a "young Catherine Keener" vibe, right? Like if Catherine Keener and Charlotte Gainsbourg had an English daughter, that would be Sophie. Also: I want to believe that a woman who would wear this lovely Erdem dress would probably be capable of burning all of Benedict's fug denim shirts. Please do it, girl.
Oh, and she doesn't look pregnant to me? So maybe he didn't just propose to her when she got knocked up. Maybe he proposed to her because he adores her.
Anyway, #BreakTheInternet.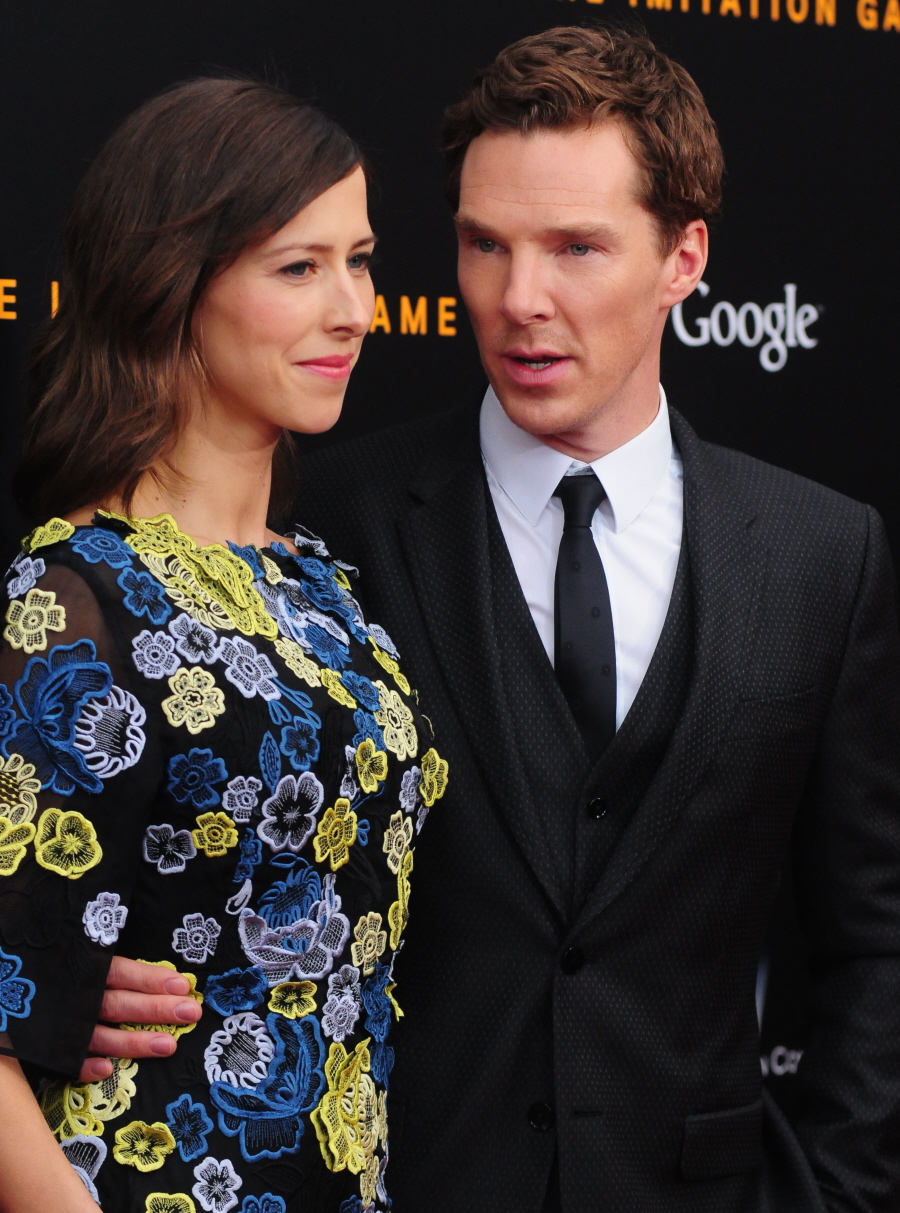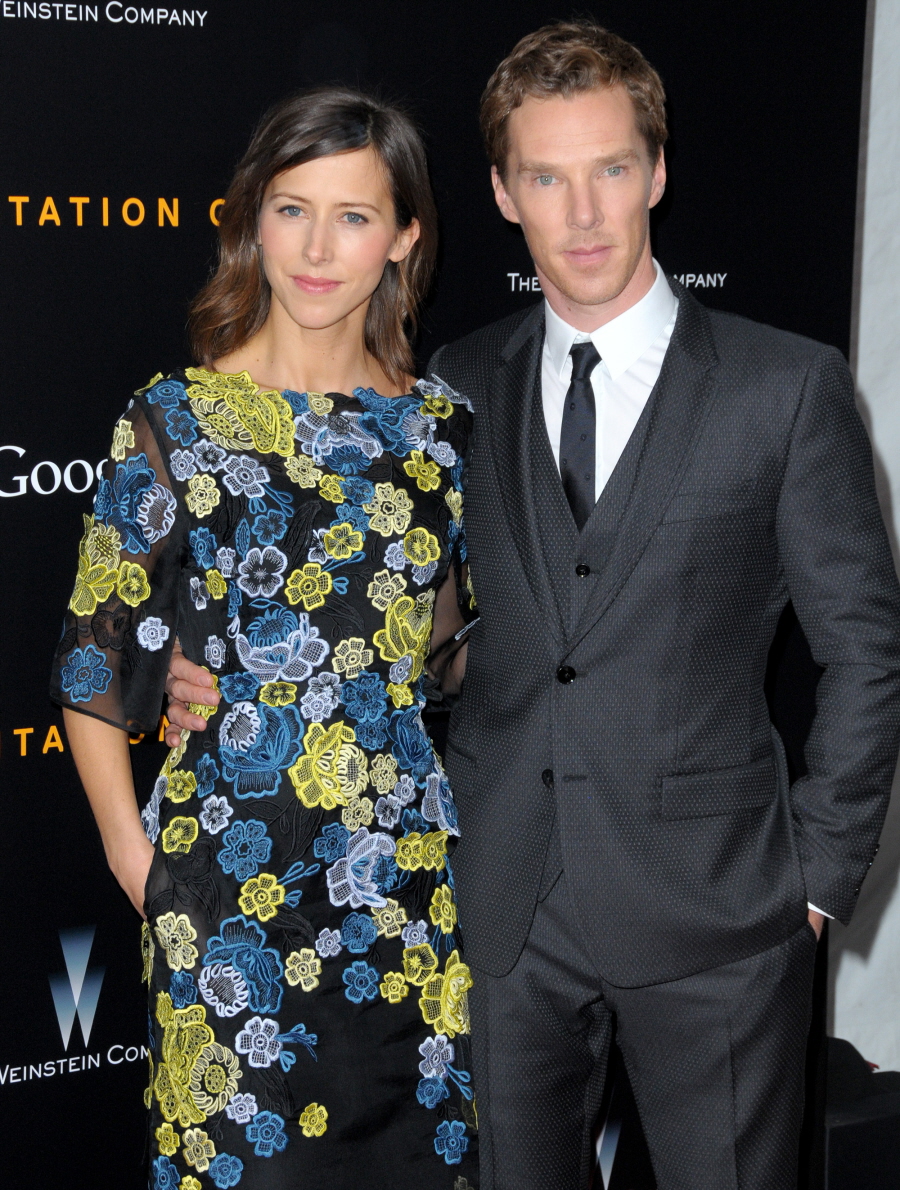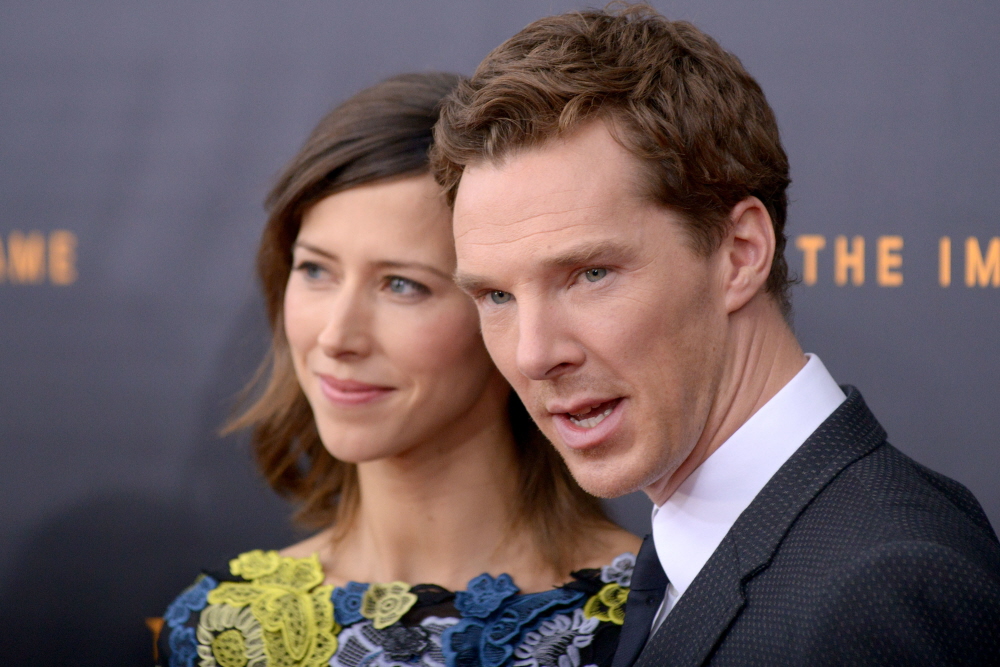 Photos courtesy of WENN.