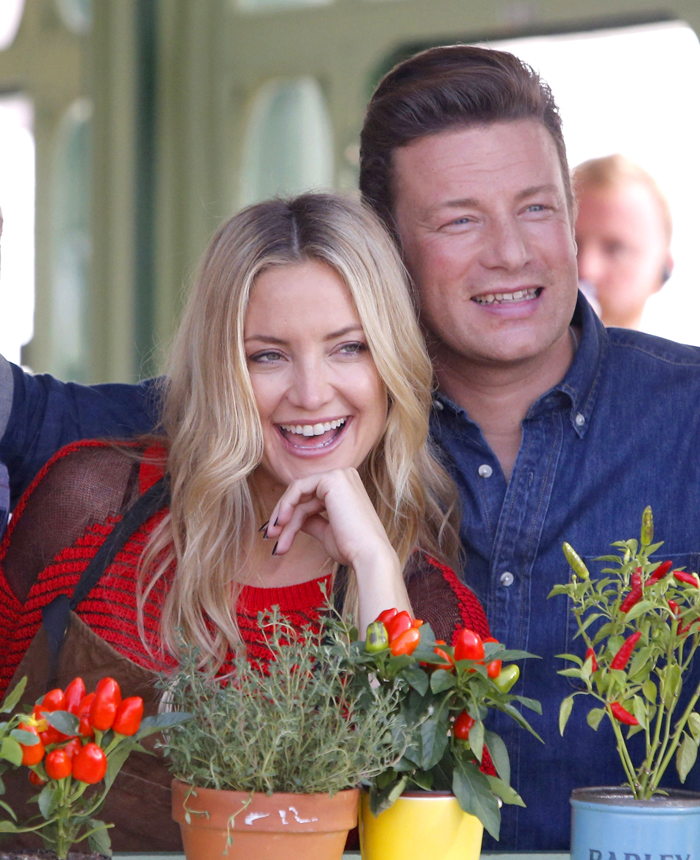 This is a photo of Jamie Oliver with Kate Hudson as they filmed an episode of Jamie and Jimmy's Food Fight in London. Kate reportedly ate fried macaroni and cheese, probably because Jamie bossed her into it. Overbearing Jamie has kept a low profile in the U.S. ever since his Food Revolution show got the ax by ABC. That show was quintessential Jamie. He dressed up like a tomato, filled a school bus with sugar, and tried to persuade parents to feed their kids healthy meals.
Jaime's promoting a different, UK-based show now, so he's talking a lot. He 'fessed up his new favorite way to discipline his tween daugther. He doesn't ground her or scold her. Nope. He spikes her food with one of the world's hottest peppers:
From the don't-try-this-at-home files: Celebrity chef Jamie Oliver said recently that he secretly gave his 12-year-old daughter, Poppy, one of the world's hottest peppers in order to discipline her.

At the recent BBC Good Food show, Oliver said, "Poppy was quite disrespectful and rude to me and she pushed her luck. In my day I would have got a bit of a telling-off but you are not allowed to do that. Five minutes later she thought I had forgotten and I hadn't. She asked for an apple. I cut it up into several pieces and rubbed it with Scotch Bonnet and it worked a treat."

"She ran up to mum and said, 'This is peppery.' I was in the corner laughing. [My wife, Jools] said to me, 'Don't you ever do that again.'"

How spicy is a Scotch Bonnet pepper? It ranks a whopping 100,000 to 350,000 on the Scoville heat unit scale; for comparison, a jalepeño has a score of 3,000 to 6,000 units.

At least his kid-friendly rainbow salad wrap is completely pepper-free
[From People]
Dang. Jamie disciplined his daughter by spiking her snack with one of the spiciest entries on the pepper scale. These peppers range anywhere from 12 to 140 times hotter than your standard jalapeno! Then he laughed about it as his daughter freaked out. That's not discipline, that's being mean. Whatever happened to taking away your kid's prized possession when they throw attitude? That works pretty fast in my experience. Jamie decided to give his kid a fiery tongue and a stomach ache instead. Someday, his daughter's gonna wise up and drop some Ex-Lax into Jamie's fancy coffee pot.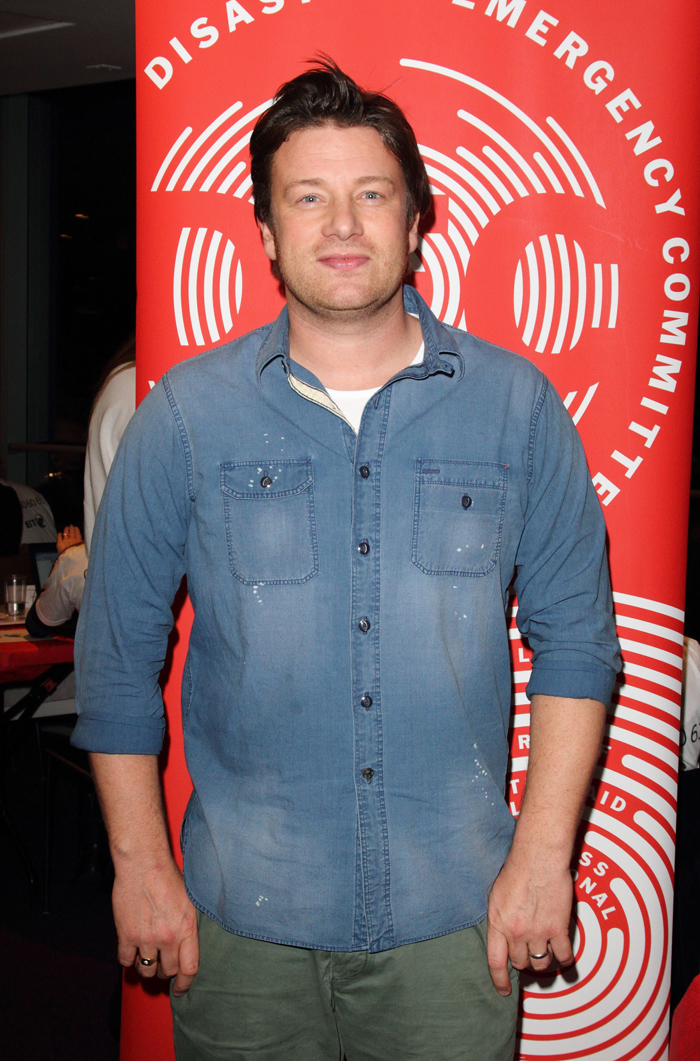 Photos courtesy of Fame/Flynet & WENN