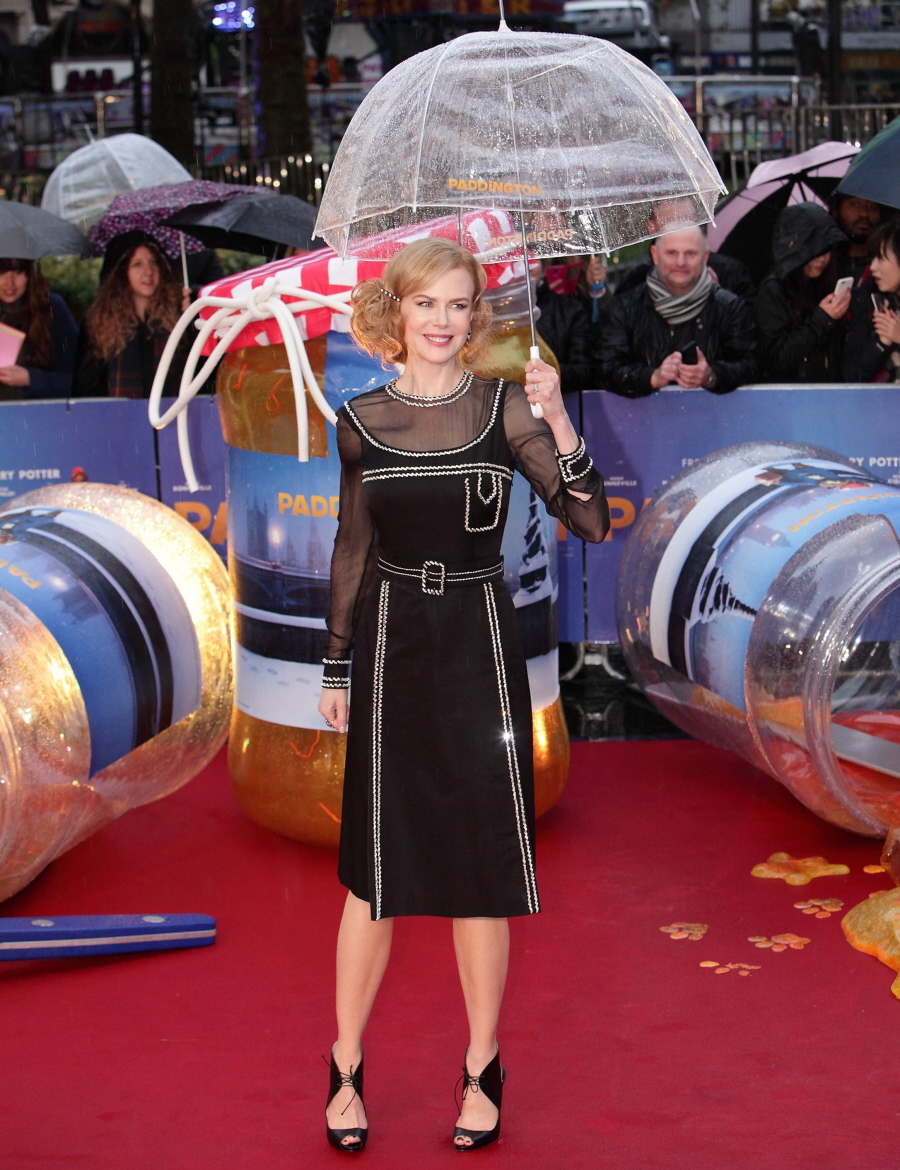 It's almost like the producers were trying bury the fact that they made this film!!! The world premiere for Paddington – the film about a huge, creepy, CGI Paddington Bear – was held in London on Sunday night. Most people forgot about it because it was the same night at the AMAs, obviously, which is why I'm so late in getting to these photos.
From what I know of the film (not much), Paddington Bear is now voiced by Ben Whishaw after Colin Firth "consciously uncoupled" from the work at the last minute (it was so late in the game, there were already previews using Colin's voice out in the world). Whishaw was brought in to give Paddington Bear a nicer, softer, less creepy voice, hoping to offset the fact that actors are interacting with a CGI terror. You can see the trailer for the film here.
Nicole Kidman plays the villainess in the film and she wore a wig for much of it, I guess (I don't care). For the premiere, her hair was not the best – I really wish she would stop with this too-light color. I think she would actually achieve a more youthful look (which is what she's been aiming for all these years) if she just went back to a darker shade of red. Nicole's dress is Prada Resort 2015. It's not the best, but not the worst either. And I do like she's holding her own umbrella. Her face looks… tight. Like if she smiles too much, it hurts.
I'm also including photos of Keith Urban, Ben Whishaw (adorable) and for some reason, Kate Moss. Moss brought her daughter Lila Grace and another child (I'm assuming the other little girl is Lila's friend?). It's cute to me that Kate Moss came out for this.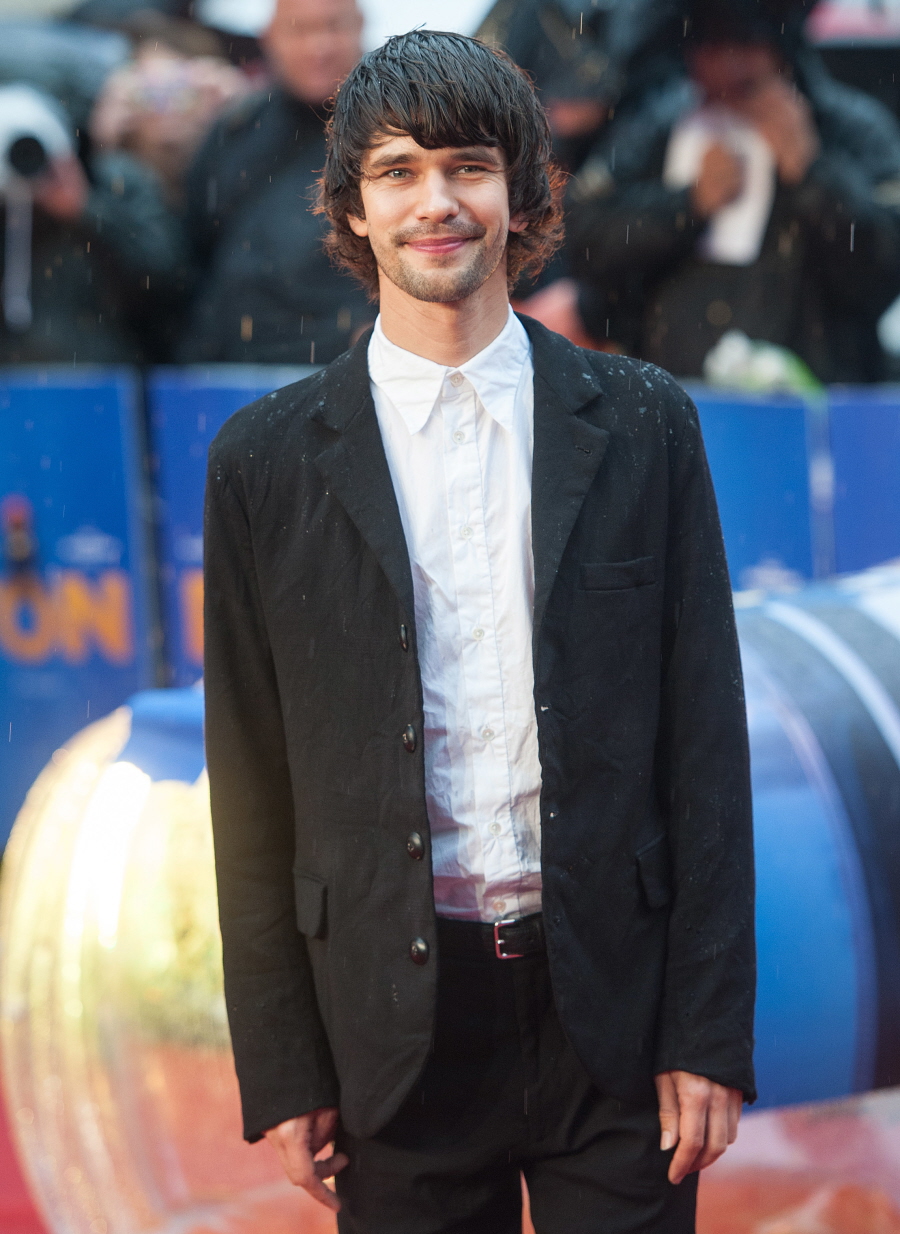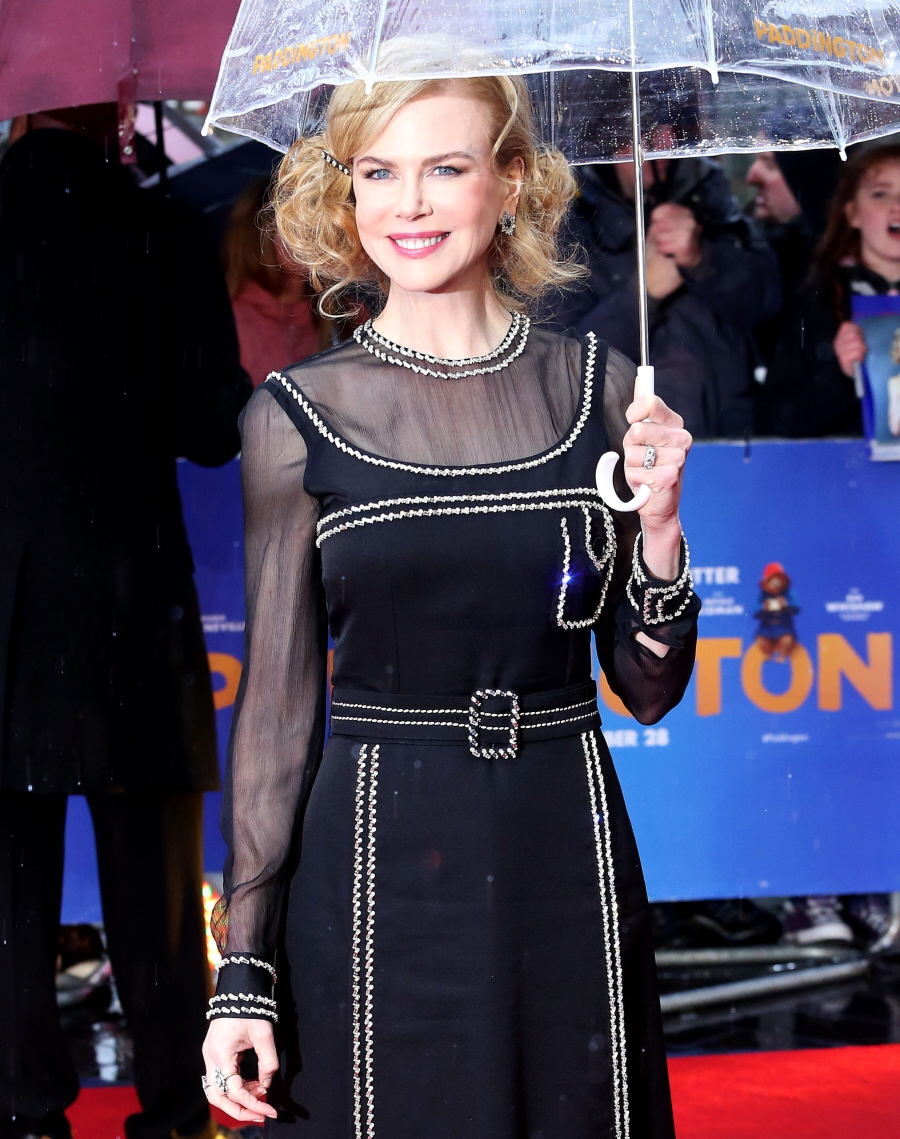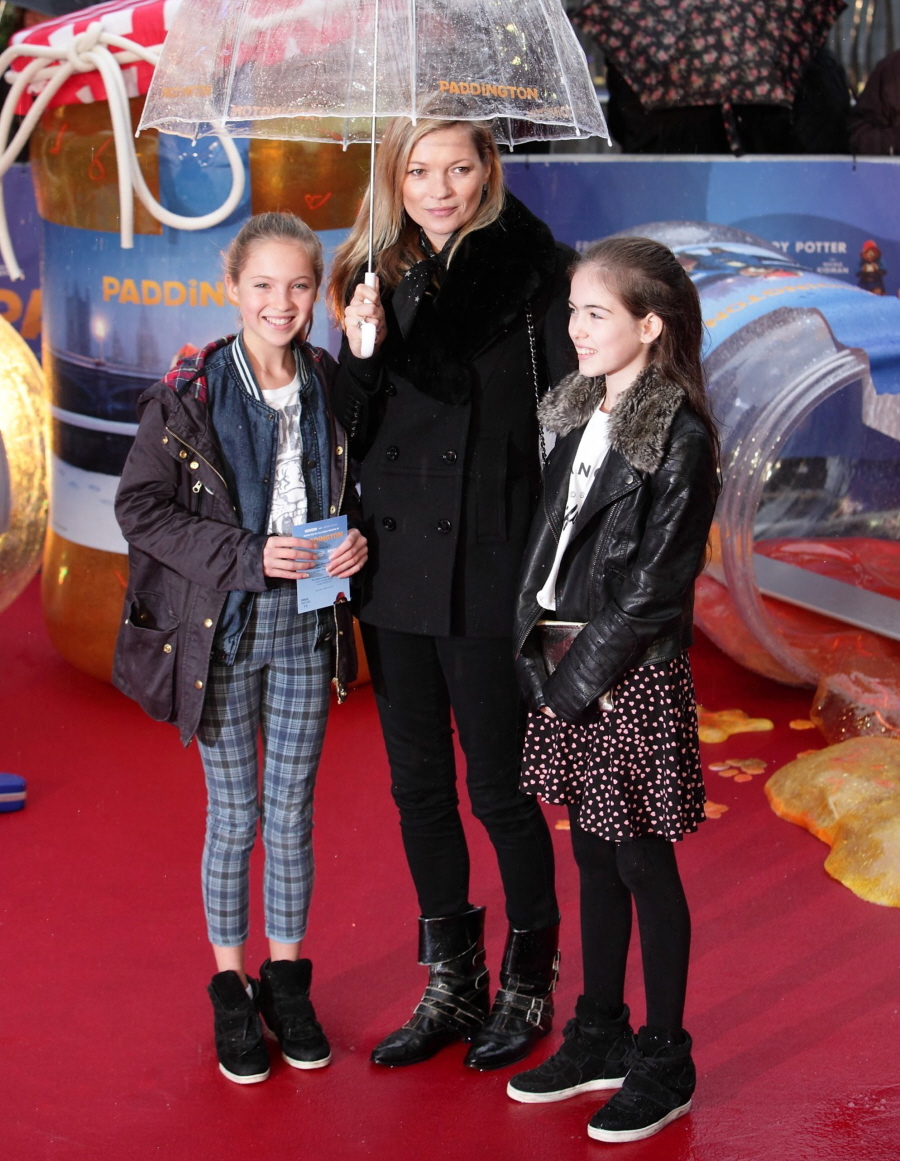 Photos courtesy of WENN, Fame/Flynet.