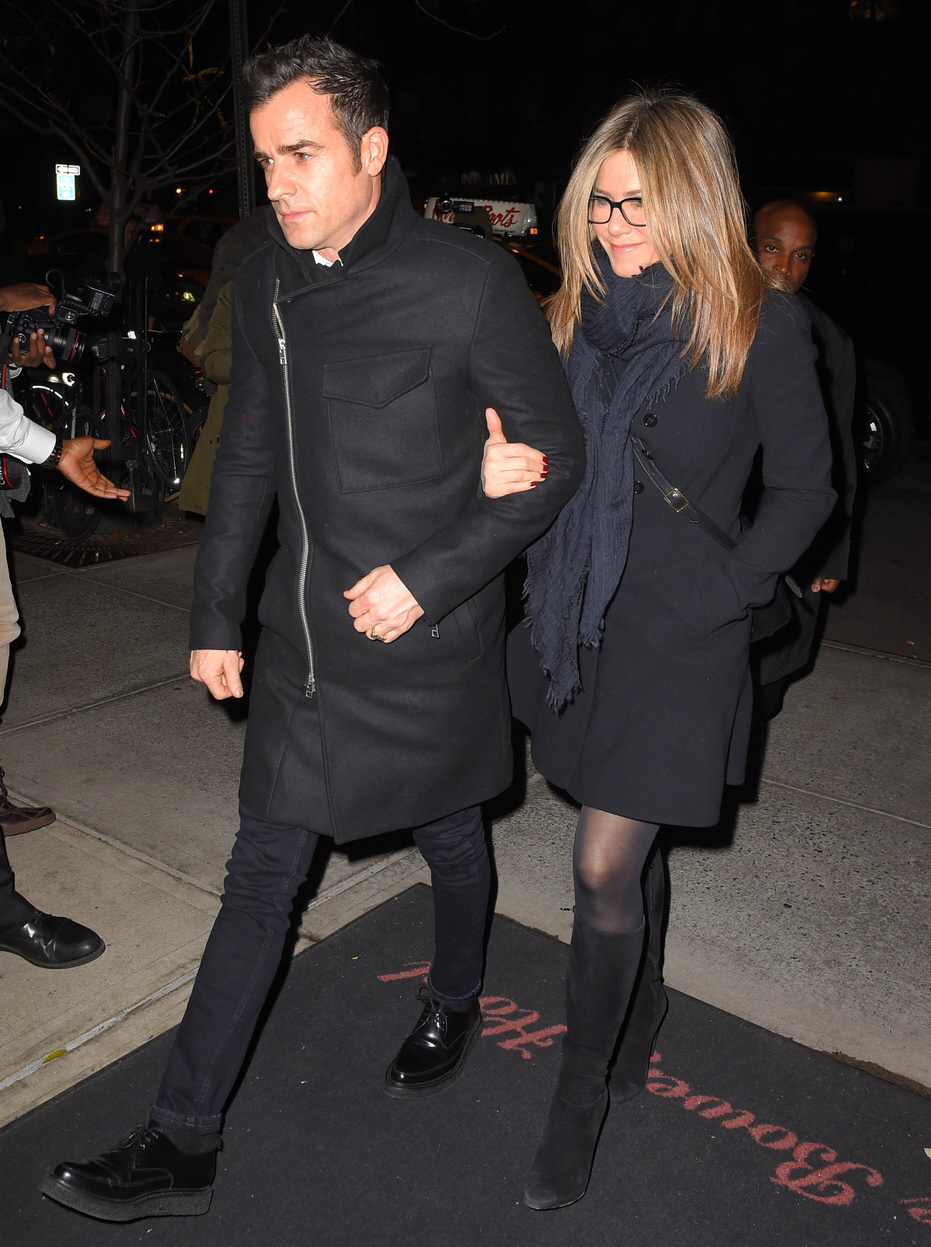 Jennifer Aniston appeared on Wednesday's episode of The Talk, which is a show I sometimes watch when I'm at the gym. And when I say "watch," I literally mean that I watch it while listening to music and I mindlessly try to figure out what the ladies are talking about. As I watched this clip of Aniston's appearance, I was reminded why I never listen to The Talk. These women – with maybe the exception of Sara Gilbert – are super-annoying. Good lord.
Anyway, I wouldn't normally care about this appearance but Jennifer actually told a really funny story about her hipster fiancé Justin "Emotive Eyebrows" Theroux. In between complimenting Justin for his "brilliance" and for being her "creative crush," Jennifer admits that Justin loves to scare her. Like, he loves to hide in a closet and jump out at her. She told the ladies of The Talk: "He makes me laugh constantly. He loves to scare me. He hides in closets for 20 [minutes]! He was shutting down the house and I probably got distracted cleaning up whatever and I don't come right away and I'll get to the bedroom and he just comes flying out of a closet. I go, 'Have you been waiting here for like 25 minutes?' You, really, for 25 minutes in the closet?" Here's the clip.
That's really… silly. And funny. I just can't imagine Justin like that. Like, saying to himself, "I'm totally going to hide in the closet and scare Jennifer when she comes walking in!" And what if she's high? That would totally kill her buzz, dude. As for all of the rest of it, the complaining about the tabloids and all of that… sigh. I'm not going to fight with her anymore about it. Her press machine is so all over the place, it's like the right hand is too high to know what the left hand is doing.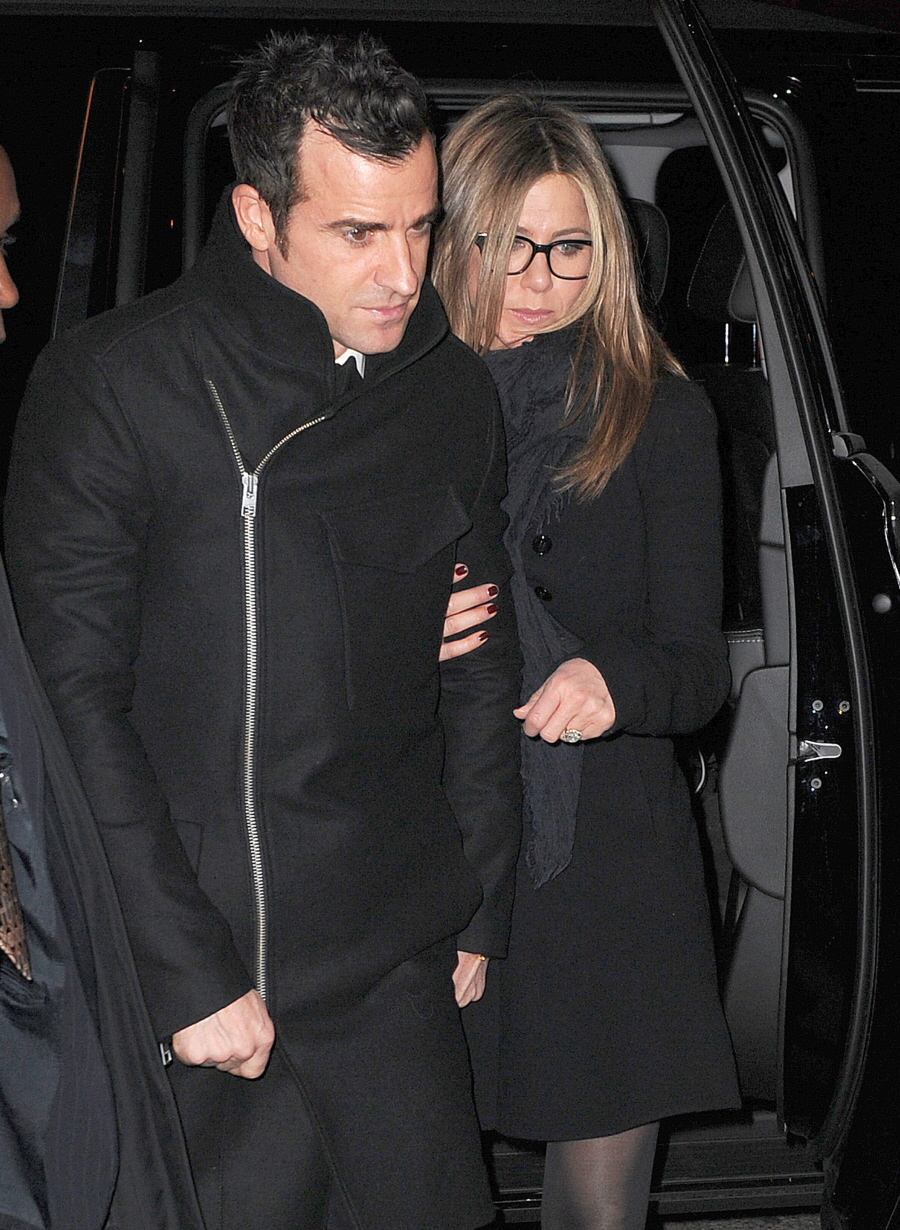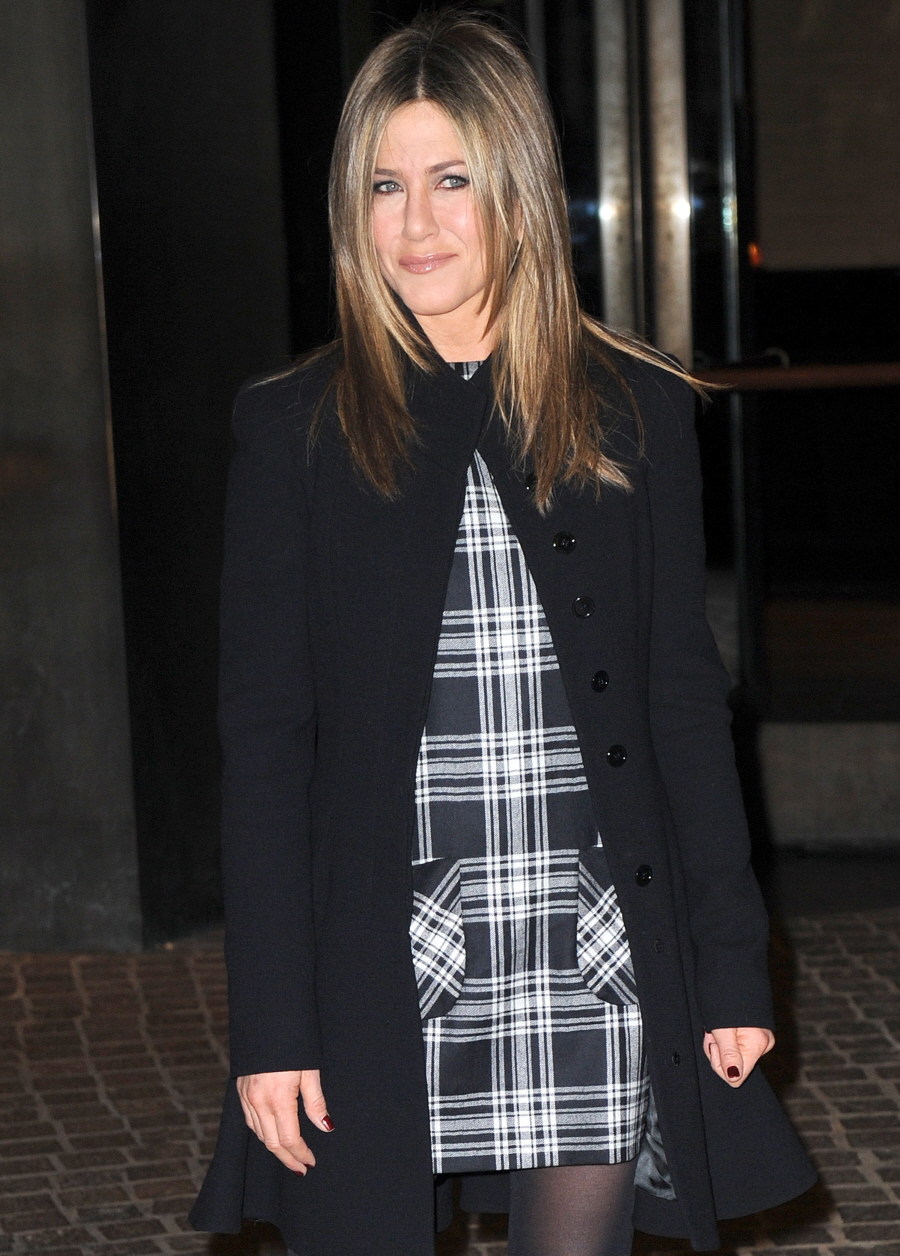 Photos courtesy of WENN, Fame/Flynet and Pacific Coast News.