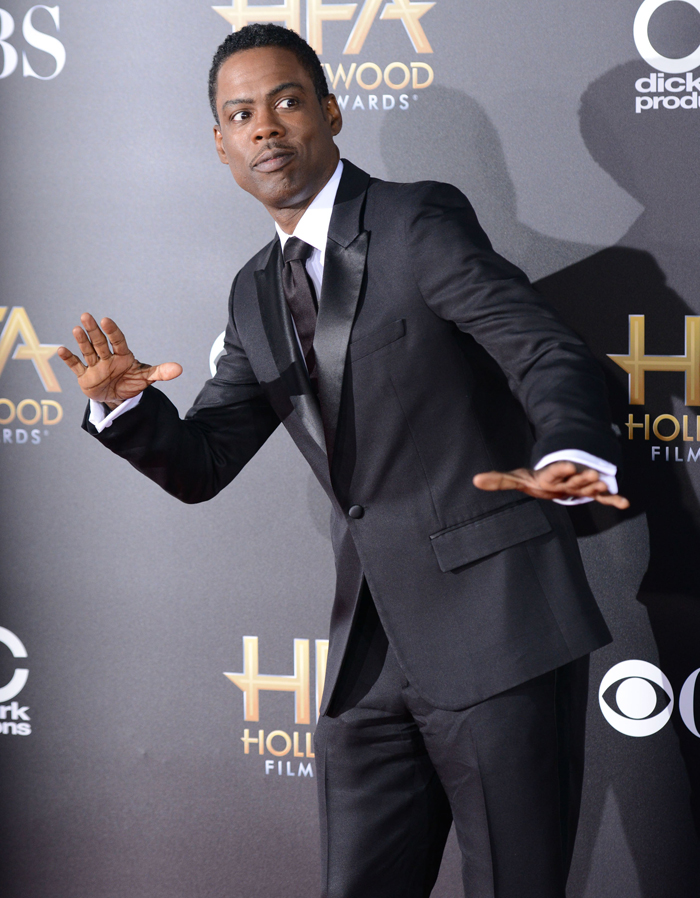 Chris Rock has a ginormous interview in NY Mag to promote his new project, Top Five. Rock directs and stars alongside Rosario Dawson and Adam Sandler. He says the movie "feels like a Richard Linklater movie" with "a sprinkle of Nora Ephron in there." It's one of those walk-and-talk/Before Sunrise movies, sort of like what Chris Evans was aiming for with his recent TIFF sale. Or so I assume. I wonder if Rock's movie will have an edgy, wicked spin or if he'll play it safe. Dude is turning 50 next year. Despite his recent, semi-controversial SNL monologue, Rock isn't as ascerbic as he used to be (which is fine – he's still funny). We'll see what happens.
This interview is pretty epic. I'm only skimming the surface of the full interview, and Rock is sharp-witted as always. He knows how to use his comedic skills to expose the truth of what people think (and are too afraid to say out loud) about important issues. Take it away, Rock:
Class inequality is real: "Oh, people don't even know. If poor people knew how rich rich people are, there would be riots in the streets. If the average person could see the Virgin Airlines first-class lounge1, they'd go, 'What? What? This is food, and it's free, and they … what? Massage? Are you kidding me?'"

On political correctness: "It's back stronger than ever. I don't pay that much attention to it. I mean, you don't want to p*ss off the people that are paying you, obviously, but otherwise I've just been really good at ignoring it. Honestly, it's not that people were offended by what I said [on SNL]. They get offended by how much fun I appear to be having while saying it. Half of it's because they think they can hurt comedians."

He doesn't tour colleges because they're "conservative": "Not in their political views but in their social views and their willingness not to offend anybody. Kids raised on a culture of 'We're not going to keep score in the game because we don't want anybody to lose.' Or just ignoring race to a fault. You can't say 'the black kid over there.' No, it's 'the guy with the red shoes.' You can't even be offensive on your way to being inoffensive … This is not as much fun as it used to be. I remember talking to George Carlin before he died and him saying the exact same thing."

On racial progress in America: "Grown people, people over 30, they're not changing. But you've got kids growing up. I mean, I almost cry every day. I drop my kids off and watch them in the school with all these mostly white kids, and I got to tell you, I drill them every day: Did anything happen today? Did anybody say anything? They look at me like I am crazy. It's partly generational, but it's also my kids grew up not only with a black president but with a black secretary of State, a black joint chief of staff, a black attorney general. My children are going to be the first black children in the history of America to actually have the benefit of the doubt of just being moral, intelligent people."

His views on race relations: "Here's the thing. When we talk about race relations in America or racial progress, it's all nonsense. There are no race relations. White people were crazy. Now they're not as crazy. To say that black people have made progress would be to say they deserve what happened to them before. So, to say Obama is progress is saying that he's the first black person that is qualified to be president. That's not black progress. That's white progress. There's been black people qualified to be president for hundreds of years. If you saw Tina Turner and Ike having a lovely breakfast over there, would you say their relationship's improved? Some people would. But a smart person would go, 'Oh, he stopped punching her in the face.' It's not up to her. Ike and Tina Turner's relationship has nothing to do with Tina Turner. Nothing. It just doesn't. The question is, you know, my kids are smart, educated, beautiful, polite children. There have been smart, educated, beautiful, polite black children for hundreds of years. The advantage that my children have is that my children are encountering the nicest white people that America has ever produced. Let's hope America keeps producing nicer white people."

On those Bill Cosby allegations: "I don't know what to say. What do you say? I hope it's not true. That's all you can say. I really do. I grew up on Cosby. I love Cosby, and I just hope it's not true. It's a weird year for comedy. We lost Robin, we lost Joan [Rivers], and we kind of lost Cosby."

Can he stay edgy at age 50? "I probably can't, but it's okay. I didn't recall a lack of edge in George Carlin. Joan didn't seem to have calmed down at all. I don't think they were thinking about edge. I think they were just thinking about, How am I going to be funny? It's funny first."
[From Vulture]
There's a ton more where that came from including Rock's theory on comedy being the great equalizer when it comes to racism and sexism. He discusses how Bill Murray's Lost in Translation character embodies "what it feels like to be black and rich." Rock also talks about the careers and deaths of Joan Rivers and Robin Williams. I'm not wild about how Rock ducked around the Bill Cosby mess in this interview, but there's not much he could say about the matter. A lot of people (comedians especially) are still in shock about Cosby, but those Cosby stories are not new. It's tough.
Rock covered a lot of profound ground in this interview. It took a few readings (for me) to grasp everything he says about race relations (the Ike and Tina metaphor could be read a few ways), but Rock makes so much sense. The dude gets it.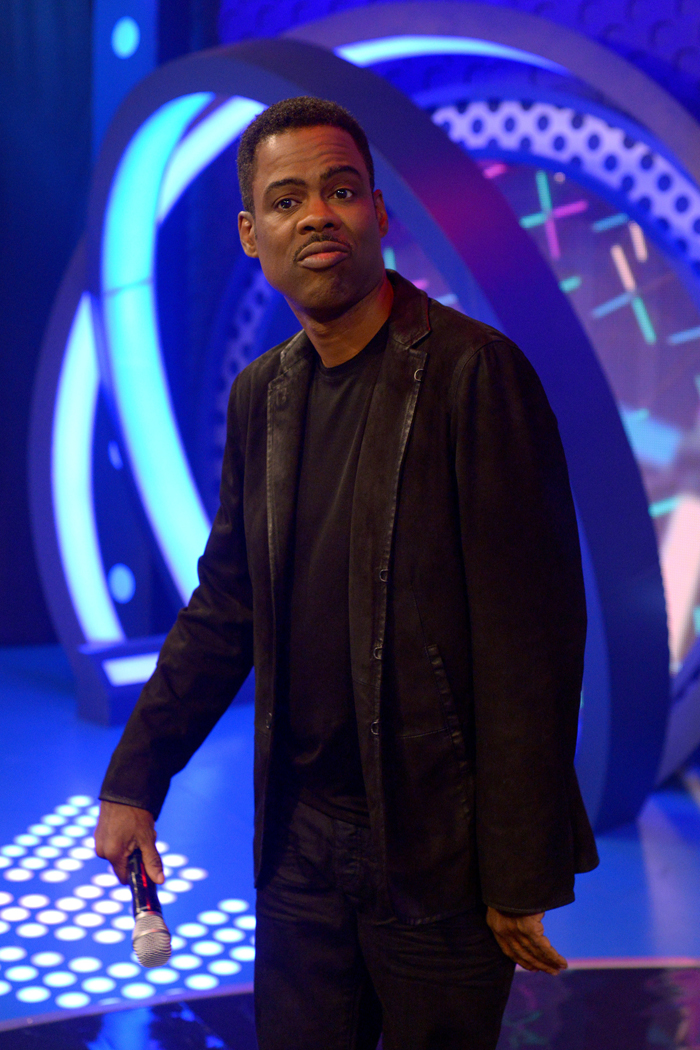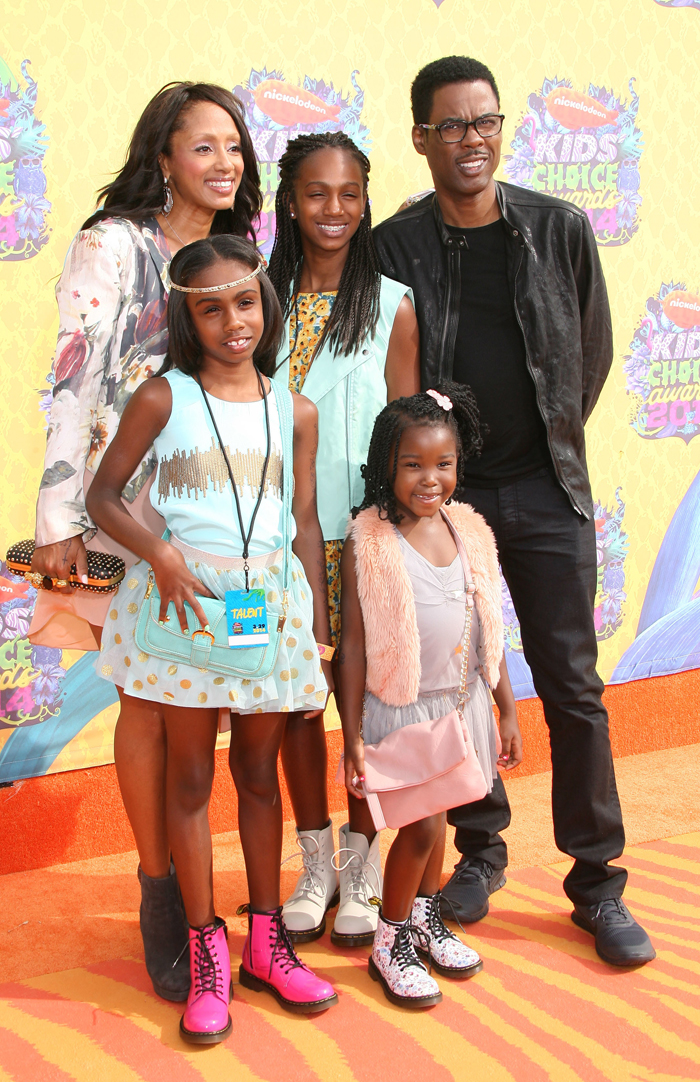 Photos courtesy of Fame/Flynet & WENN