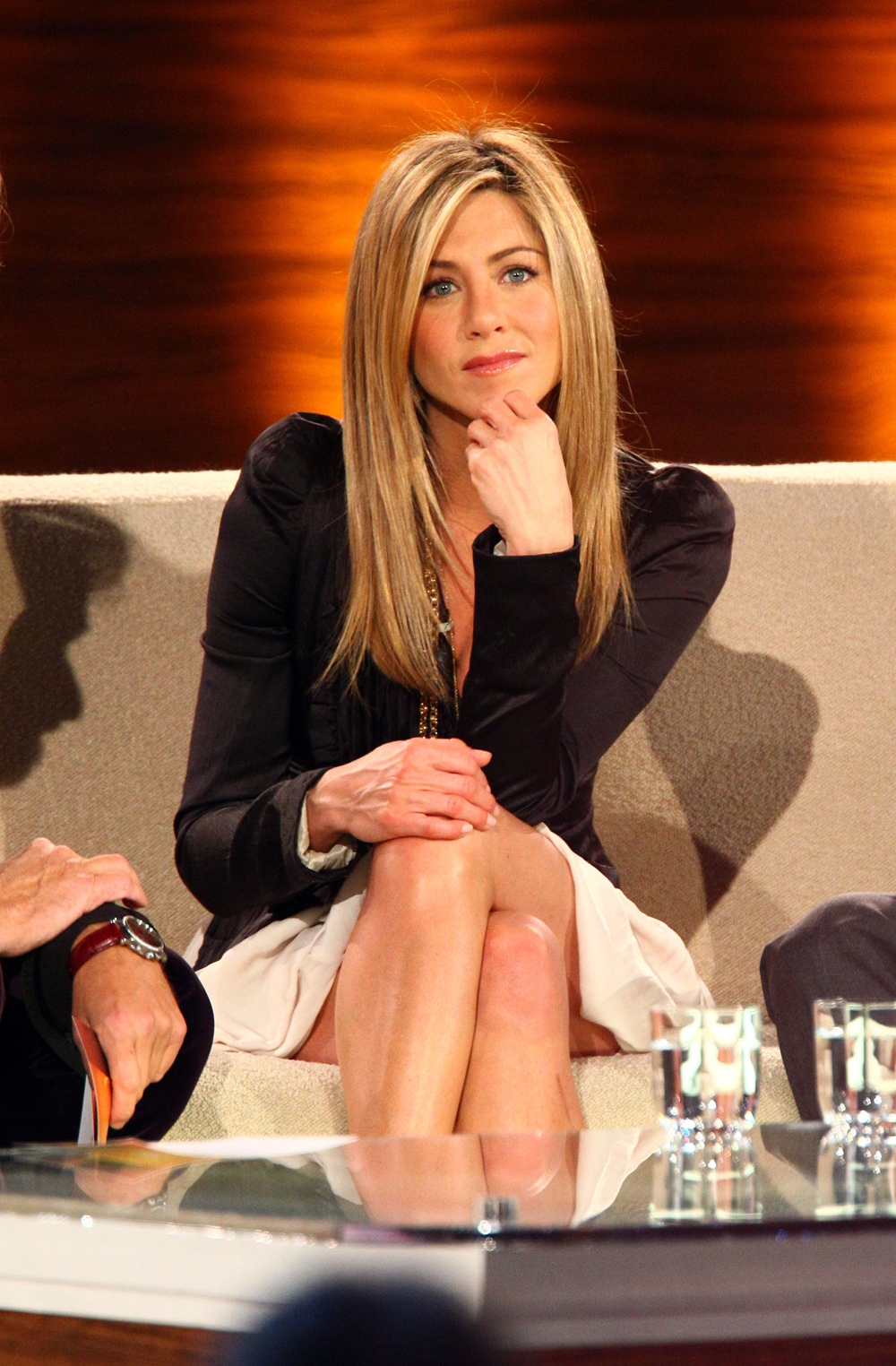 The day I see an article about Jennifer Aniston without a mention of Brad Pitt will be the day I sprout wings and fly. And not bird wings, but full-on robotic airplane wings. It is just absolutely impossible for anyone to write about Jen without name dropping Brad, no matter what the context.
OK! Magazine at least has a positive spin on the former couple. And that's nearly a first. They're pointing out that Jen told them she's completely over Brad – and why shouldn't she be? It's been four years. Despite what most tabloids will have you think, I bet she's been over him for a good, long while.
Jennifer Aniston's showdown with ex-husband Brad Pitt seems to have had a profoundly peaceful effect on her. The day after their first post-divorce collision at the 81st Academy Awards, with four years and another woman between them, the actress told OK! exclusively that the critics are all wrong.

"I am totally over Brad," Jen, 40, told OK!.

In fact, Jen is completely dedicated to her musician beau John Mayer, she explains, and is a fan of his music.

"John just wants to play the guitar," she explains to OK!. And, given John's penchant for writing songs about his woman, she doesn't mind letting him do just that.

… "I deeply, deeply care about him," she has said. "We adore one another. And that's where it is."
[From OK! Magazine]
I doubt Jennifer just randomly brought up Brad Pitt all on her own. Though they obviously don't say so in the article, it's safe to assume that she was asked about him.
Frankly, I'm surprised by how gracious she's still capable of being about it. If people had been asking me the same question for four years, I'd sooner beat them over the head with a splintering toilet plunger than answer it again. And that's just if they'd been asking me some run-of-the-mill, ordinary question. If people had been asking me about an ex for four years? Well I'd have to come up with some entirely new and creative form of pain to inflict upon them.
Here's Jennifer on the German TV show "Wetten Das…" on Saturday. Images thanks to WENN.com.