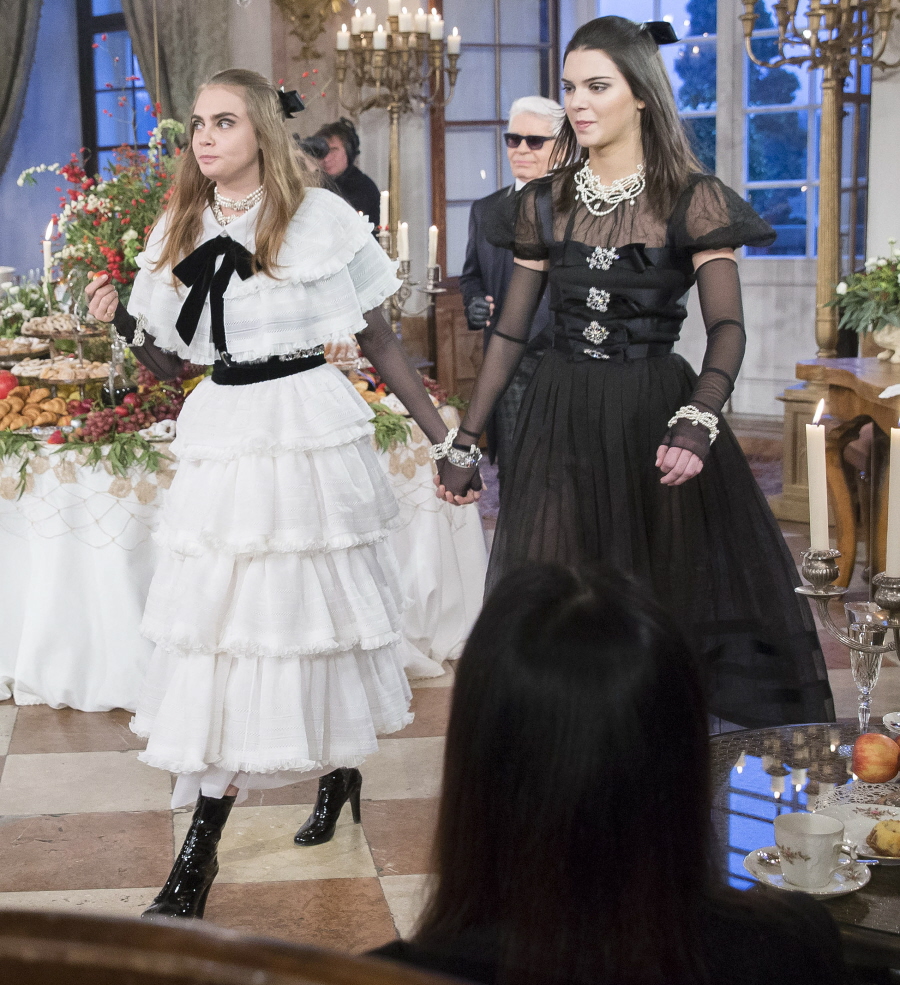 Did you know that Cara Delevigne and Kendall Jenner are BFFs this month? It's true. Cara has been cozying up the Kardashian-Jenner clan more and more this year. Cara did a photoshoot with Kim Kardashian, and now Cara has a new shoot with Kendall for Love Magazine. Kendall and Cara are close in age – Kendall in 19, Cara is 22 – and they are both models, to varying degrees of success. Sorry, I didn't mean to sound so bitter! It's just that I still don't understand how Cara gets all of these huge modeling contracts because… I don't know, I don't think she has a very upmarket look. Kendall is a pretty girl and she's getting work, but I doubt she's going to be the next Linda Evangelista. Or the next Karlie Kloss.
Anyway, after the British Fashion Awards on Monday night, Cara and Kendall jetted off the Salzberg, Austria to model in the Chanel Metiers d'Art Collection 2014/15 Paris-Salzburg runway show. I'm including photos of Cara and Kendall on the runway. Um… I realize that Karl Lagerfeld has lost his damn mind, and this isn't the first time he hand-picked Cara to walk the runway for a Chanel show, but OMG. Cara looks like she pulled an all-nighter (I'm sure she did, remember the BFAs were the night before) and Kendall just looks… I don't know, like she's not a Chanel model.
Also: I'm kind of wondering if Cara and Kendall are going to become a couple. Cara was recently attached to Jack O'Connell, but I think that's over or not exclusive. Cara is openly bisexual and she's had high-profile relationships with men and women. Maybe Kendall is next? Or maybe Kendall has her heart set on locking down that Harry Styles thing.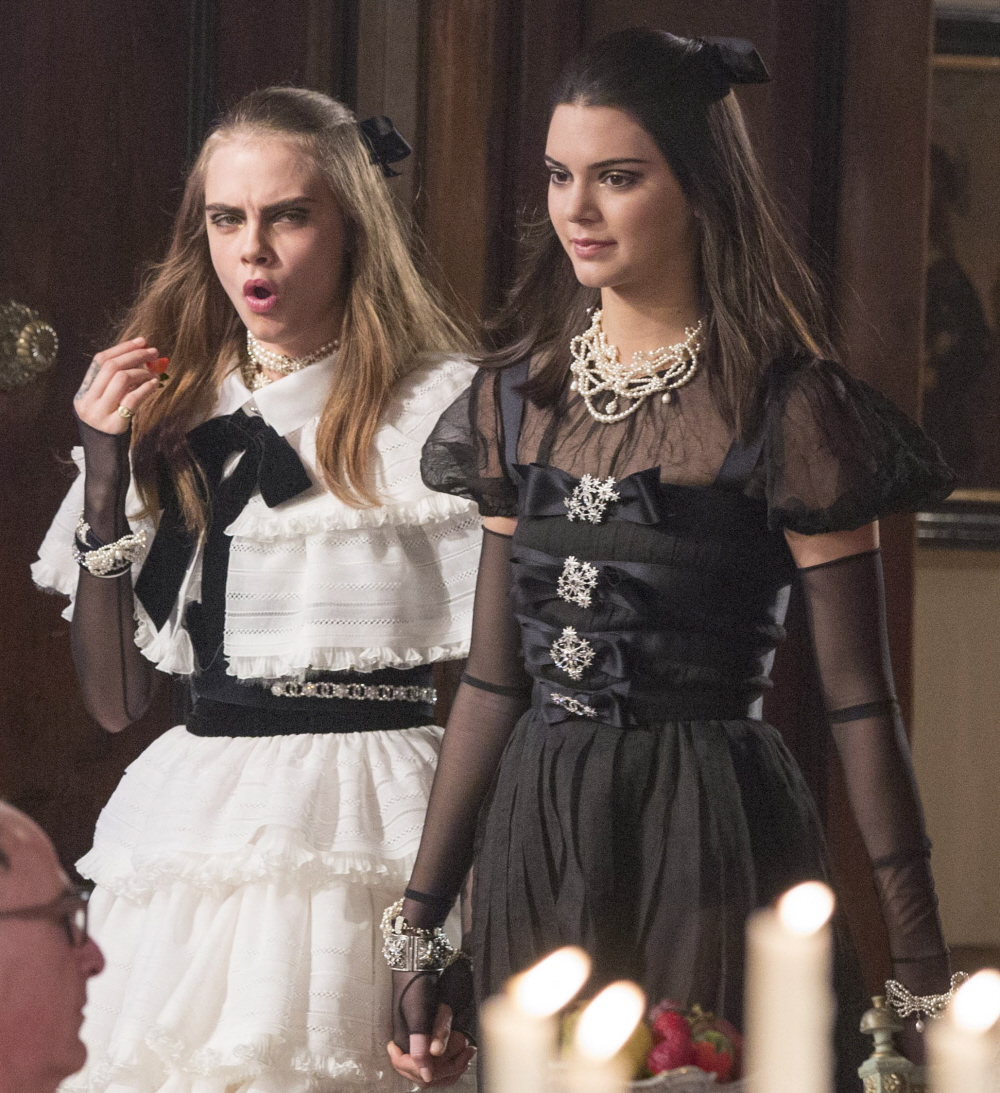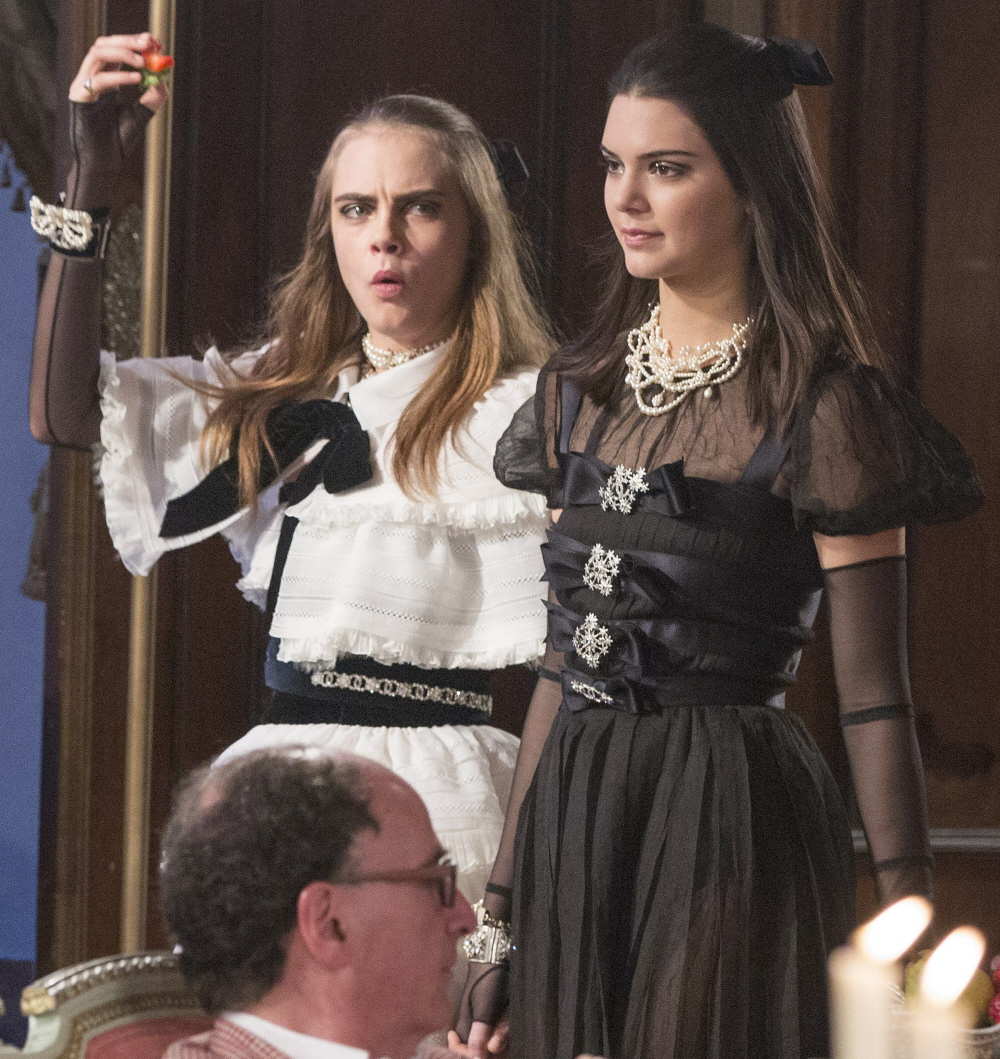 Photos courtesy of Fame/Flynet.