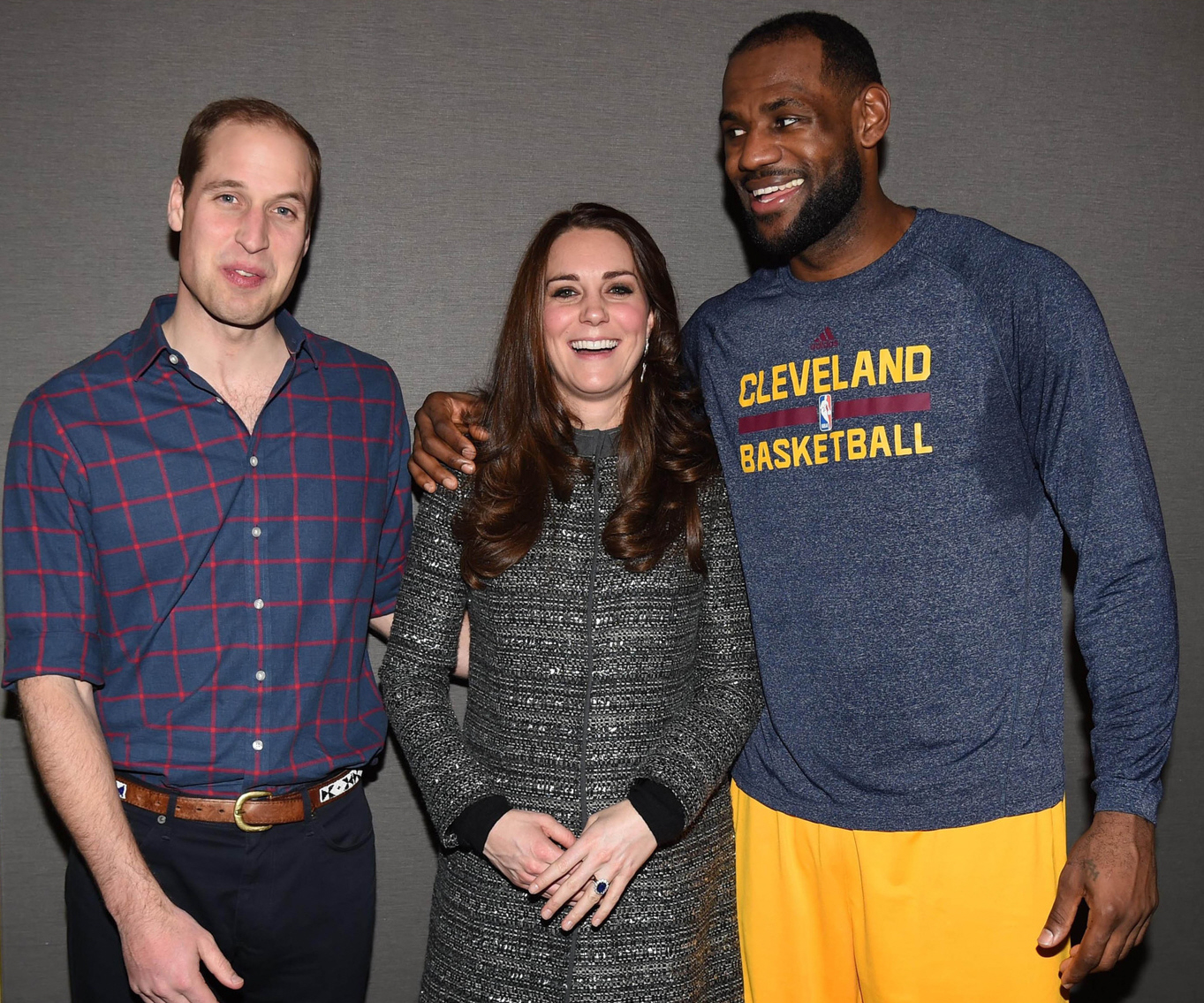 Here are some assorted photos of Duchess Kate and Prince William at last night's Nets vs Cavaliers game in Brooklyn. Kate and William sat courtside!!! That shocks me. The royal sources claimed that Kate and Will would never deign to sit courtside, lest a basketball smash their royal faces, I suppose. After the game, they did a photo-op with King James himself, LeBron James. LeBron even put his arm around Kate and she looked sort of uncomfortable. We Yanks are very touchy-feely, but as a good rule of thumb, DO NOT TOUCH THE WAITY.
At the game, they didn't sit WITH Beyonce and Jay-Z (who were also courtside), but they did meet Beyonce and Jay at some point and there are even photos and a video!
You know what shocks me? William is taller than Jay-Z! I always thought Jay was super-tall, but it turns out William has him beat by a few inches.
I'm also including some photos from Kate and William's dinner – which they attended before the basketball game – which included Hillary Clinton, Chelsea Clinton and Chelsea's husband Marc. This was a fundraiser for Tusk Trust. Oh, and Kate wore the same thing to both events – a Tory Burch "Bettina" coat. I think this was a good choice for the game, and I guess it worked for the fundraiser too (especially since she probably didn't have time to change).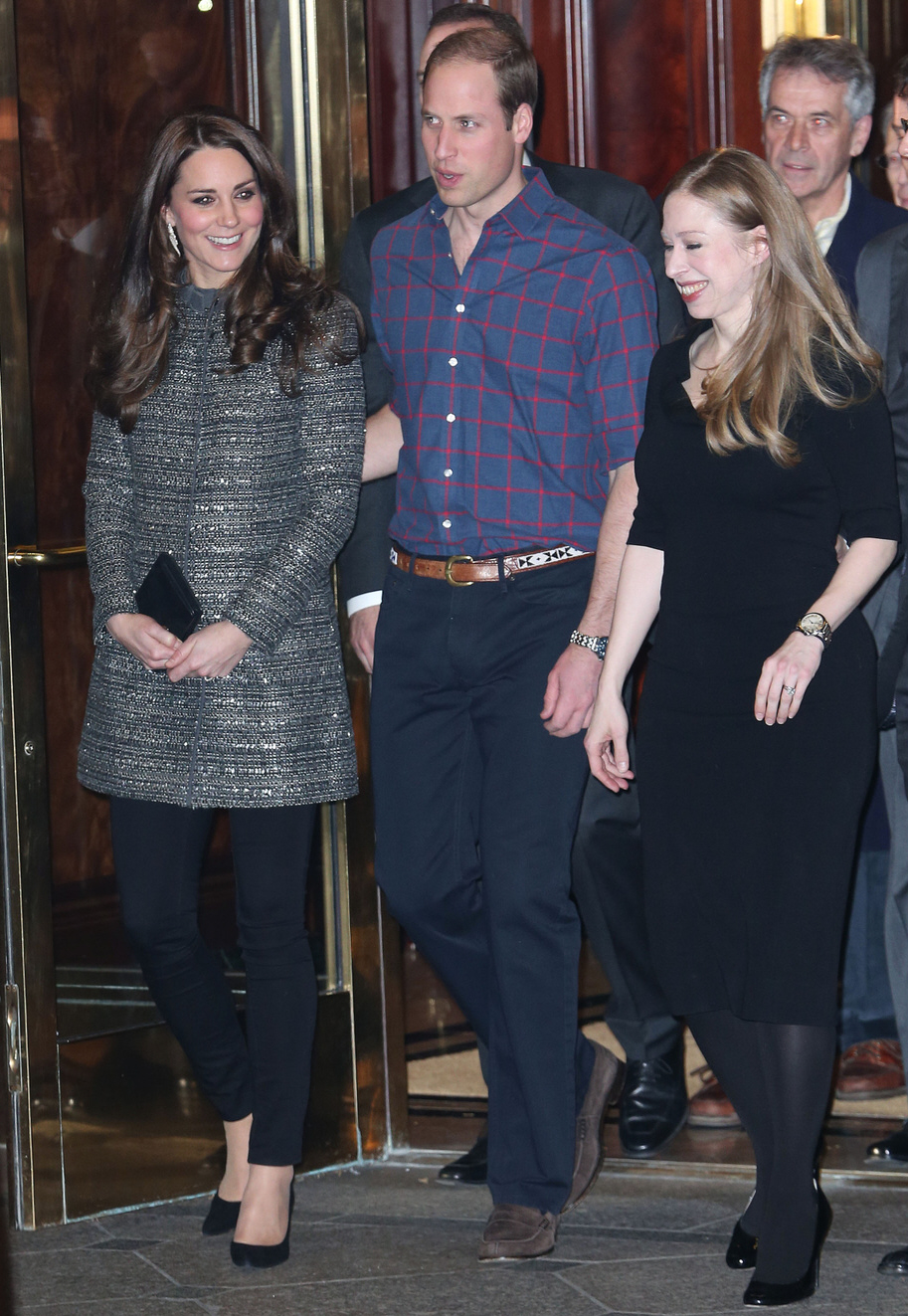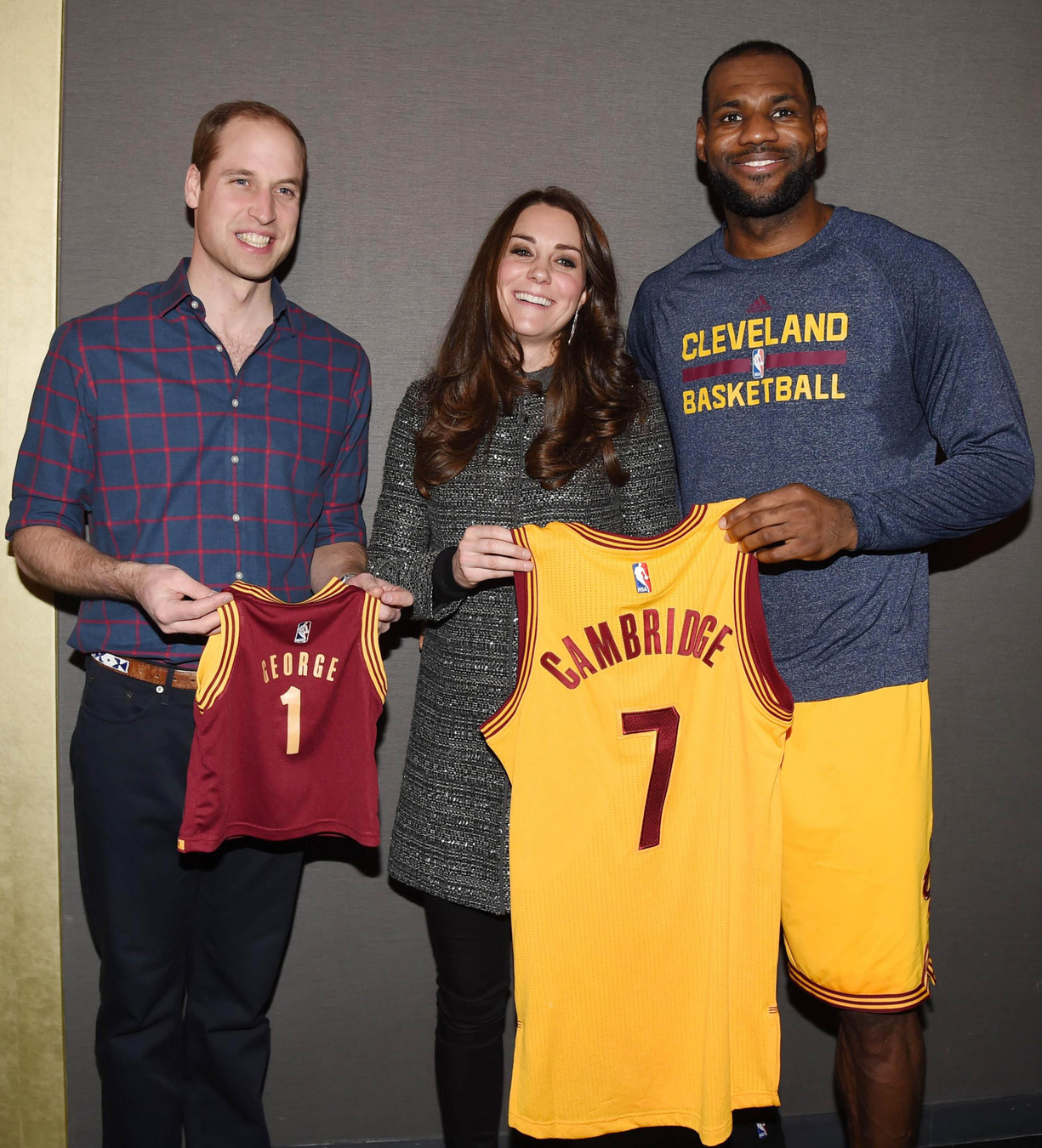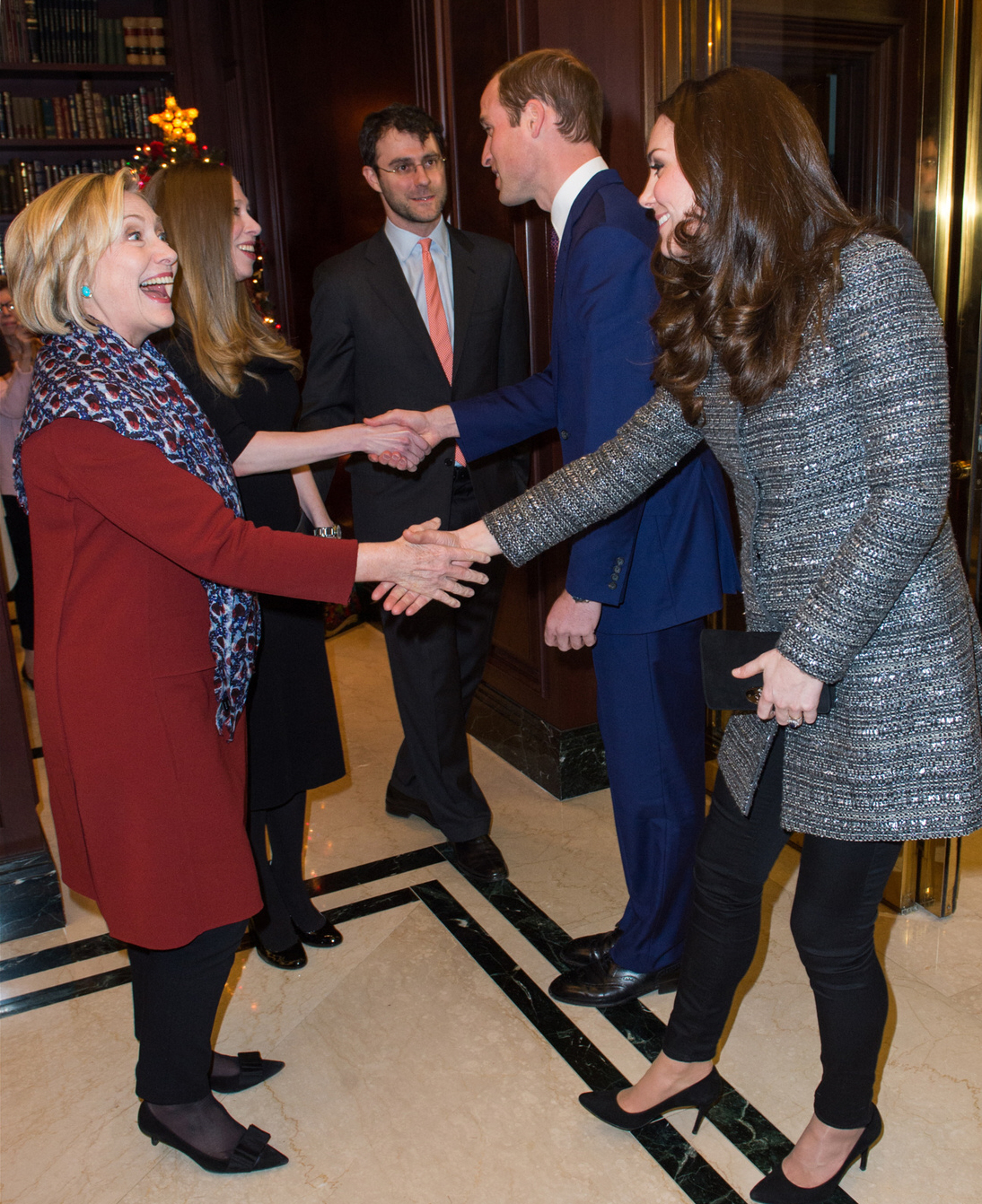 Photos courtesy of Pacific Coast News, Getty.