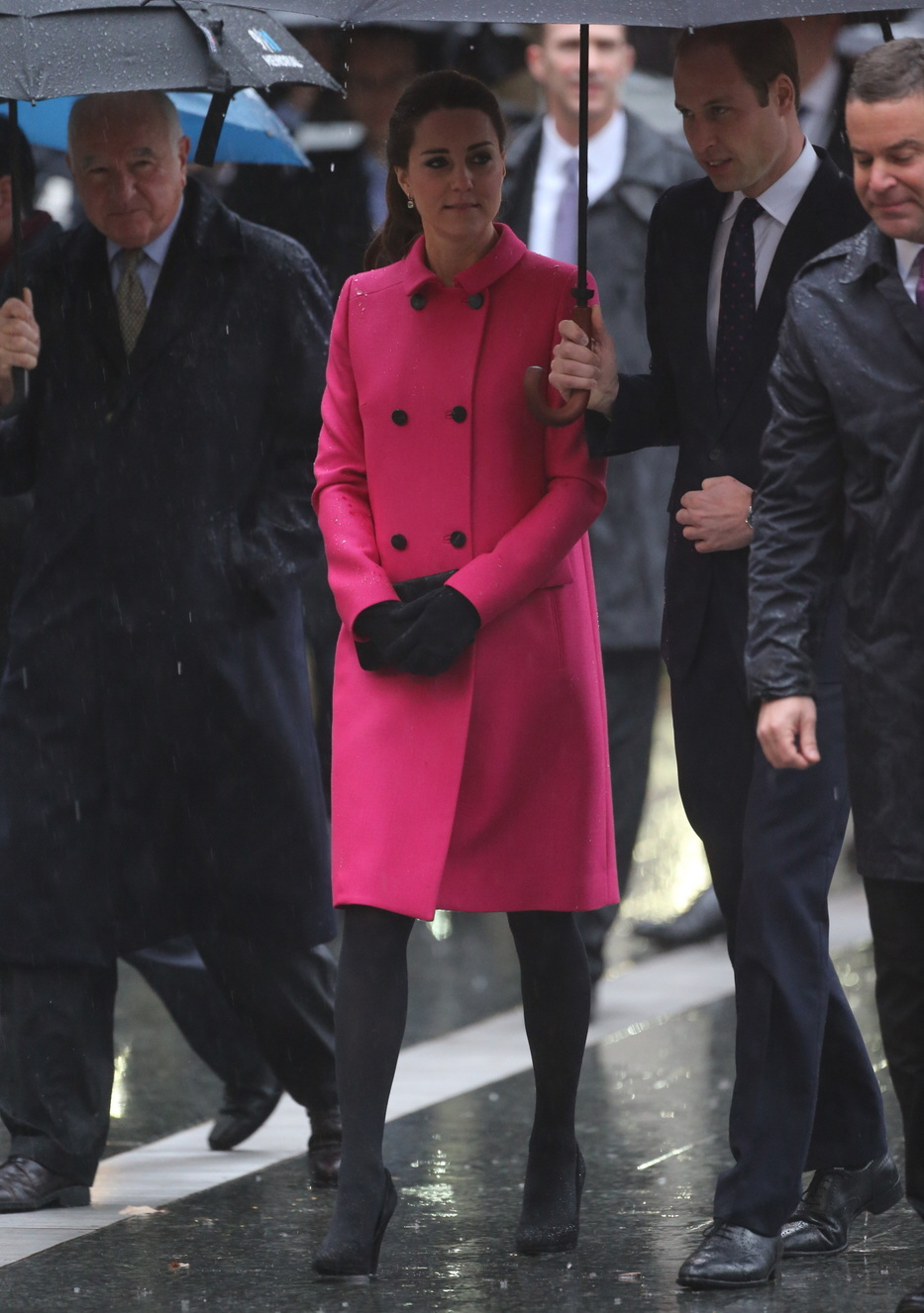 Here's another quickie post for some late-breaking Duchess Kate and Prince William photos. After last night's festivities at the Barclay Center, William and Kate slept in a bit and went out mid-morning to the 9/11 Memorial in NYC. This was on their schedule, although they didn't give themselves a lot of time to go through the museum part of the memorial. Will and Kate placed flowers on the engraved-names part of the outdoor memorial. It was very somber and lovely.
Kate's bright pink coat is Mulberry. It's wool silk "double crepe" which I'm sure probably wasn't the best choice for a rainy day in NYC. In case you missed it, The Duchess of Buttons has returned! The Mulberry coat is double-breasted and it's SO BUTTONY. Buttons aside, I like the color on her. I just don't understand why she was wearing somber black to happy, kid-friendly engagements yesterday and then for a somber trip to Ground Zero, she was literally the brightest thing there. It just seems off-message? I'm sure Kate's outfits were planned in advance, so maybe that's on her new "stylist" Tasha?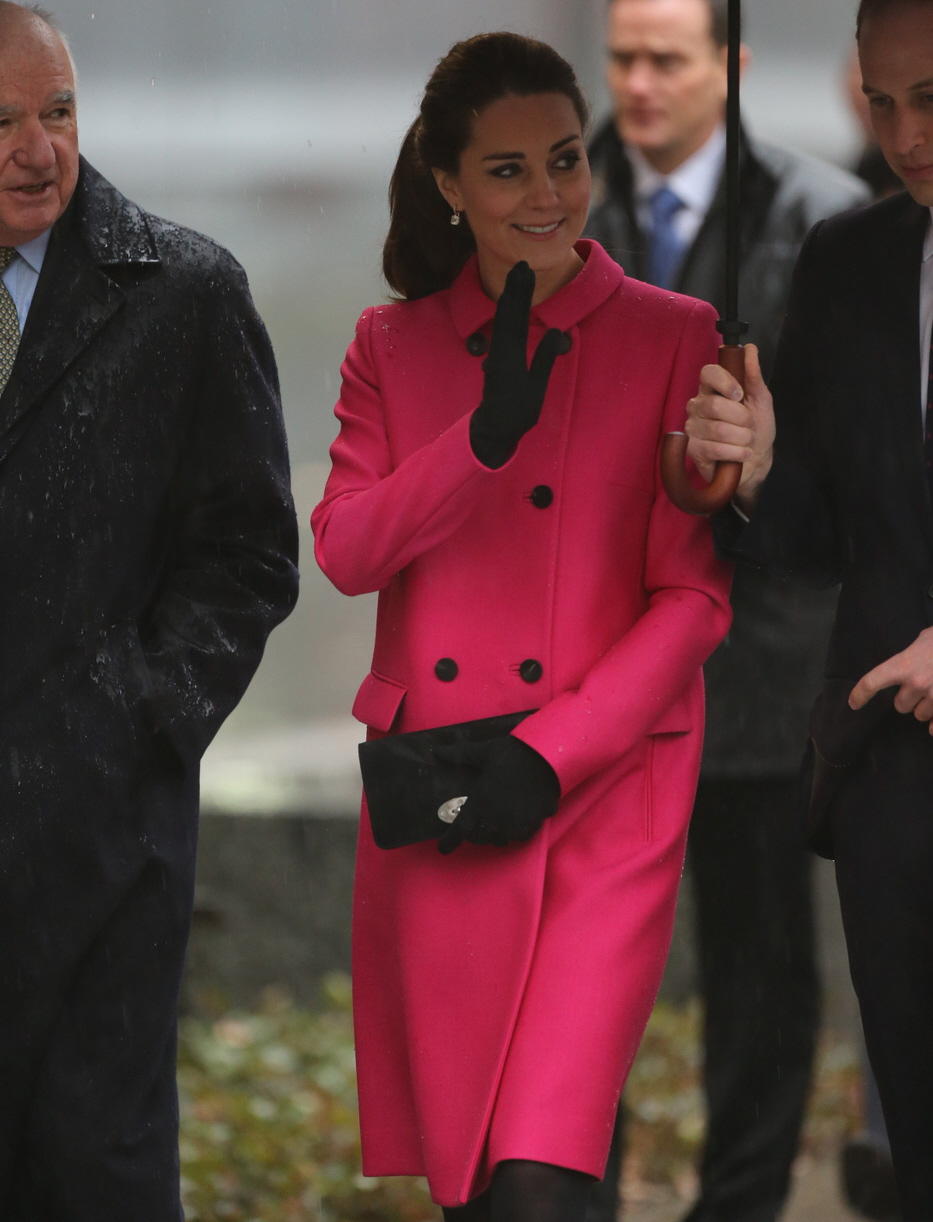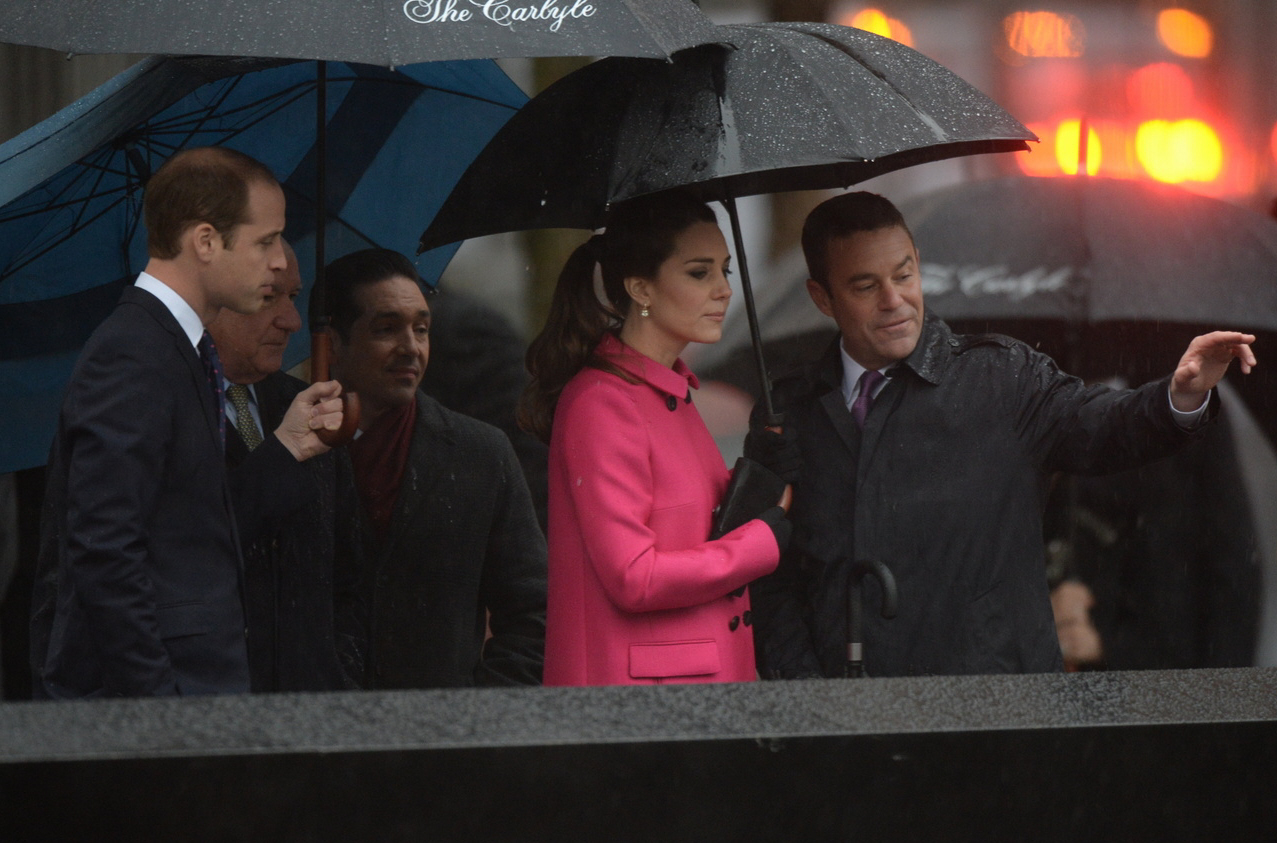 Photos courtesy of Pacific Coast News, Getty.