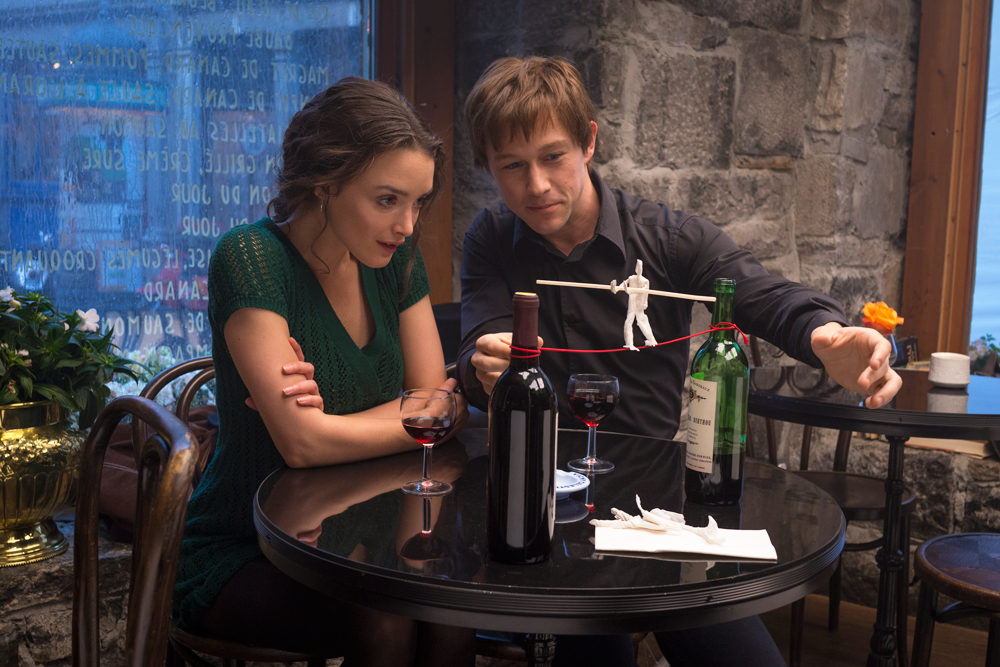 A new teaser trailer for The Walk has dropped. The film is directed by Robert Zemeckis (Forrest Gump, Castaway) and stars Joseph Gordon-Levitt as high-wire stuntman Philippe Petit, who performed atop a wire between the World Trade Center towers in 1974. Petit was a daredevil accustomed to wild stunts, but his wire walking between the Twin Towers was terrifying to behold. At least, that's what this teaser reveals. Let's jump right on this trailer and discuss afterwards.
WARNING: Do not watch if you are at all afraid of heights.
Terrifying, isn't it? The "view" almost takes one's breath away in nervous excitement. Although there's no way possible for JGL to be atop the towers, this is still scary. Even knowing that this stunt is mostly CGI doesn't take away the clip's impact. Joe's hair and makeup are almost as scary. He doesn't look anything like the real-life Petit, and magenta-tinged hair with wonky makeup doesn't do Joe any favors.
Still, he's acting his booty off in this teaser. This clip shows him toeing the very edge of an I-beam that sits 110 stories above the ground. Petit reportedly performed for 45 full minutes on wires between the two towers. This was a pre-planned show that Petit orchestrated with his friends. The city declined to prosecute him — they let him perform in the park for children instead.
What do you think of this trailer? Even though all the architecture we see is CGI, it still feels a little exploitative of the Twin Towers. If the film is done correctly, those concerns should quickly disappear and leave a spectacular IMAX show. Oh yeah, this film will show almost exclusively in the 3-D and IMAX formats.
FYI: Petit's story was previously told in 2008′s Man on a Wire documentary. This story should be more of an adventure, which focuses on the "heist" Petit must wage in order to get to the top of the towers unnoticed. Mostly, this film should provide plenty of eye candy. It looks interesting, but JGL's hair still FREAKs me out.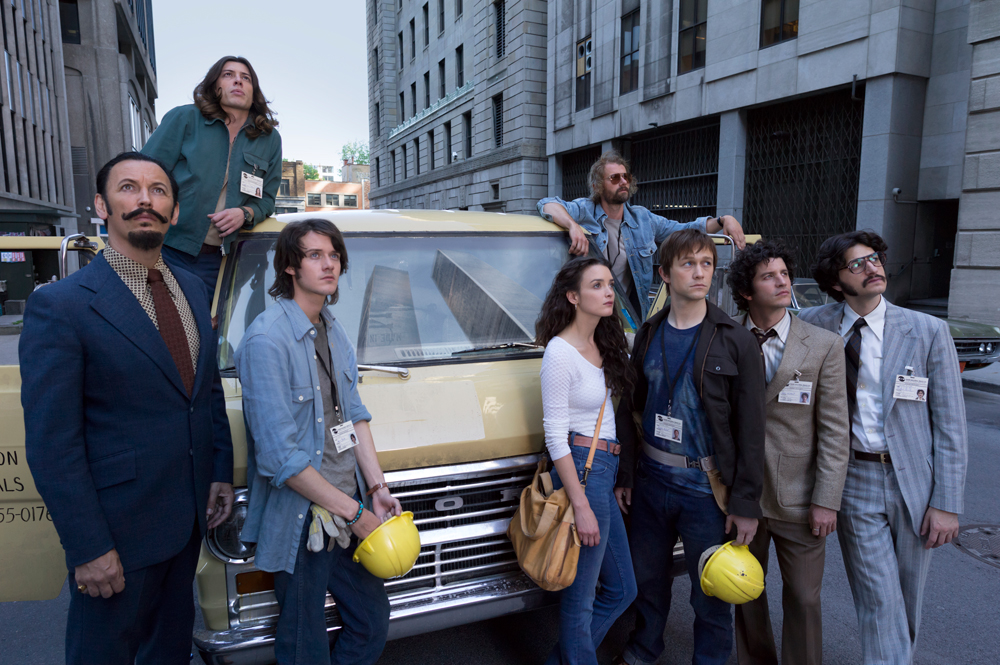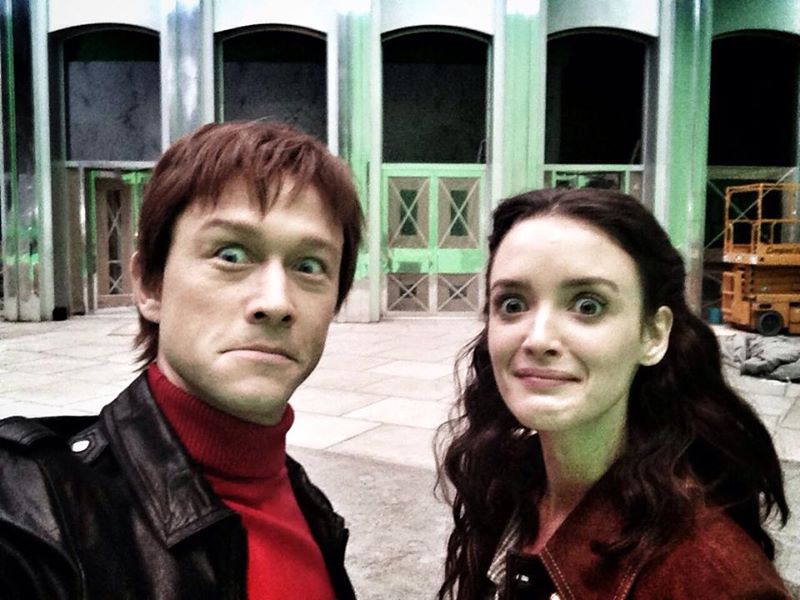 Photos courtesy of Sony, JGL on Instagram & WENN