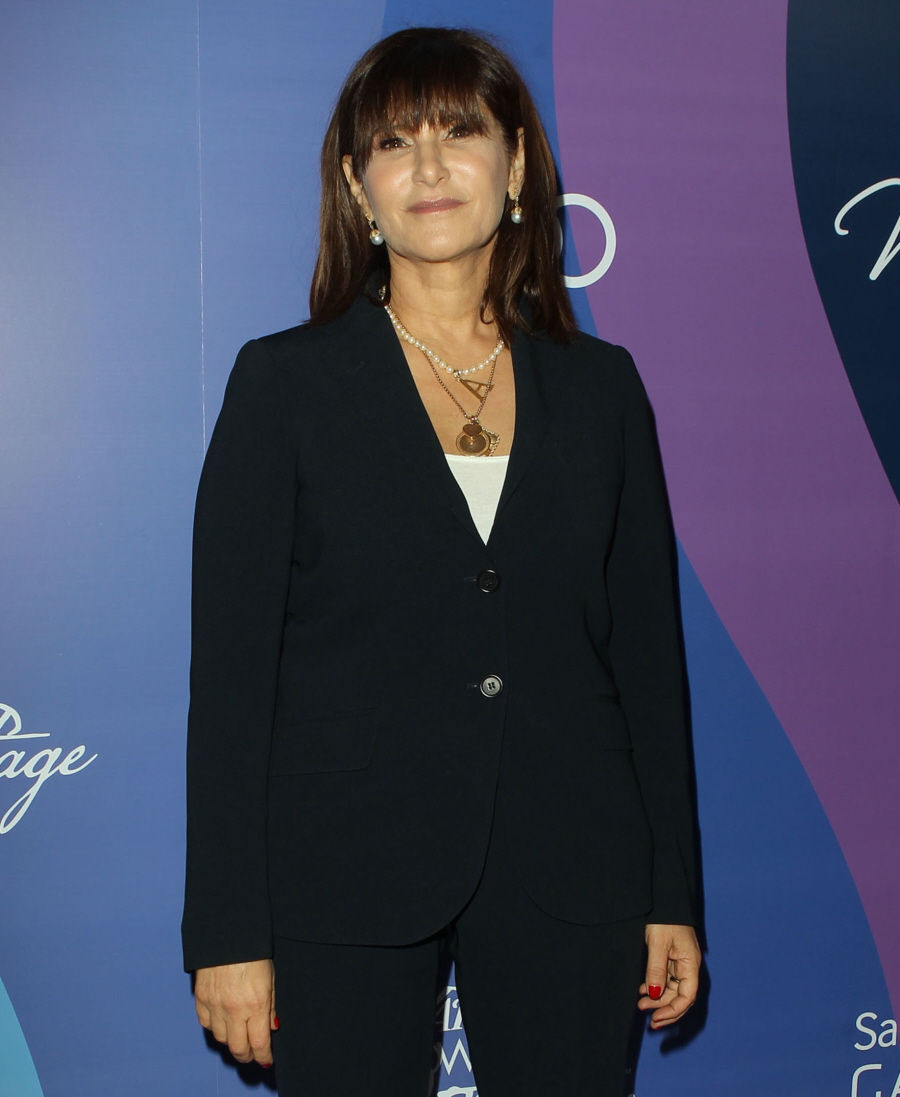 More stuff from and about the Sony Hack! Boy, you have to think that some people are probably going to lose their jobs before Christmas when everything from this clusterwhoops comes out, right? And I'm starting to wonder if Amy Pascal is the one who will be out of her job. As we discussed this week, Pascal and Scott Rudin's emails were published in the hack. They didn't have anything to say when the emails about Angelina were published. But when the racist emails about President Obama were published yesterday, suddenly they had some apologies. Shock.
Amy Pascal's Apology: "The content of my emails to Scott were insensitive and inappropriate but are not an accurate reflection of who I am. Although this was a private communication that was stolen, I accept full responsibility for what I wrote and apologize to everyone who was offended."

Scott Rudin's Apology: "Private emails between friends and colleagues written in haste and without much thought or sensitivity, even when the content of them is meant to be in jest, can result in offense where none was intended," he told Deadline. "I made a series of remarks that were meant only to be funny, but in the cold light of day, they are in fact thoughtless and insensitive — and not funny at all. To anybody I've offended, I'm profoundly and deeply sorry, and I regret and apologize for any injury they might have caused."
Both Pascal and Rudin issued their apologies to Deadline and they issued their separate apologies within an hour. Coordinated responses in an attempt to do some half-assed damage control? Of course. Incidentally, Angelina and Pascal ran into each other last night – look at this awkward photo.
Meanwhile, there's some more stuff from the hack. As we learned during the earlier Jolie story, Sony's attempt to cast the Steve Jobs movie was complete chaos. At this point, Michael Fassbender is loosely attached, but when his name was first bandied about (earlier THIS year, 2014), no one at the studio knew his work. Seriously. Not even screenwriter Aaron Sorkin.
An email exchange between The Social Network screenwriter Aaron Sorkin, producer Scott Rudin and Columbia Pictures chairman Amy Pascal is the next piece of confidential data to be leaked from the historic Sony Pictures hack. The first leaked email thread, in which Rudin branded Angelina Jolie a "minimally talented spoiled brat," was embarrassing enough for Sony, but this next exchange sees Michael Fassbender being humiliated by one of Hollywood's most famous writers.

The emails between Sorkin, Rudin and Pascal were sent as a result of a suggestion that Michael Fassbender should play the role of Steve Jobs in the ill-fated Sony biopic of the late Apple CEO. Sorkin reportedly wanted Tom Cruise to take the helm of the project, and initially disapproved of suggestions that Fassbender should play Jobs. "This used to be an event," Sorkin wrote. "I don't know who Michael Fassbender is and the rest of the world isn't going to care."

The Steve Jobs biopic was eventually sold to Universal after the release of Jobs, which starred Ashton Kutcher in the titular role and was poorly received both critically and commercially. It is believed that this film has made it difficult to warrant the release of another Steve Jobs biopic, with the planned movie now languishing in pre-production hell. Despite being initially skeptical of Fassbender's involvement with the movie, Sorkin was later convinced of his talents, writing: "F*** it. He's a great actor whose time has come."
Well, at least Sorkin finally came around? I mean, Fassbender IS an amazing actor. But I still don't think he should play Steve Jobs, because it's just not going to work. As for Hollywood's unfamiliarity with Fassy, I can't believe these people are so out of touch. I can understand a producer not knowing his name… in 2010. But he was nominated for an Oscar this year for a film that ended up winning Best Picture. He's young Magneto. He was Carl Jung. He got a ton of press for going full-frontal in Shame. How do people not know him already? And who chooses TOM CRUISE over Michael Fassbender?! (Although I have to say, the idea of Cruise as Steve Jobs is sort of brilliant, praise Xenu.)
And finally, in Hollywood-Is-High-School news, Amy Pascal and her man totally hate Nikki Finke after Finke totally wrote about Pascal in a blog post.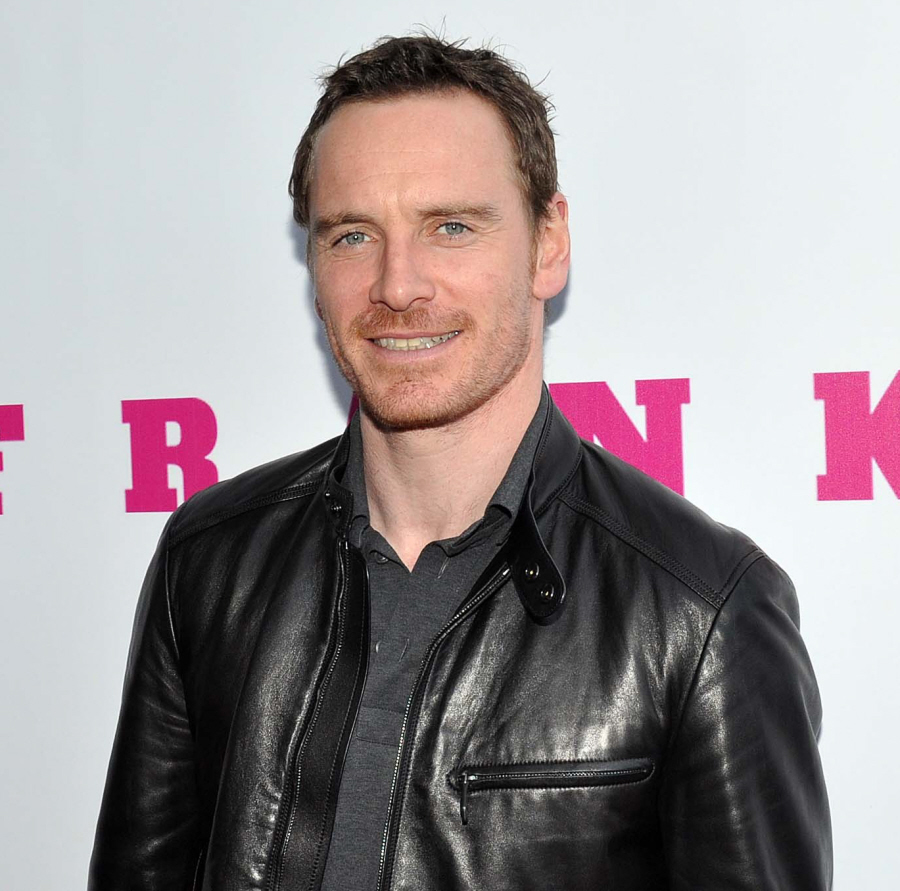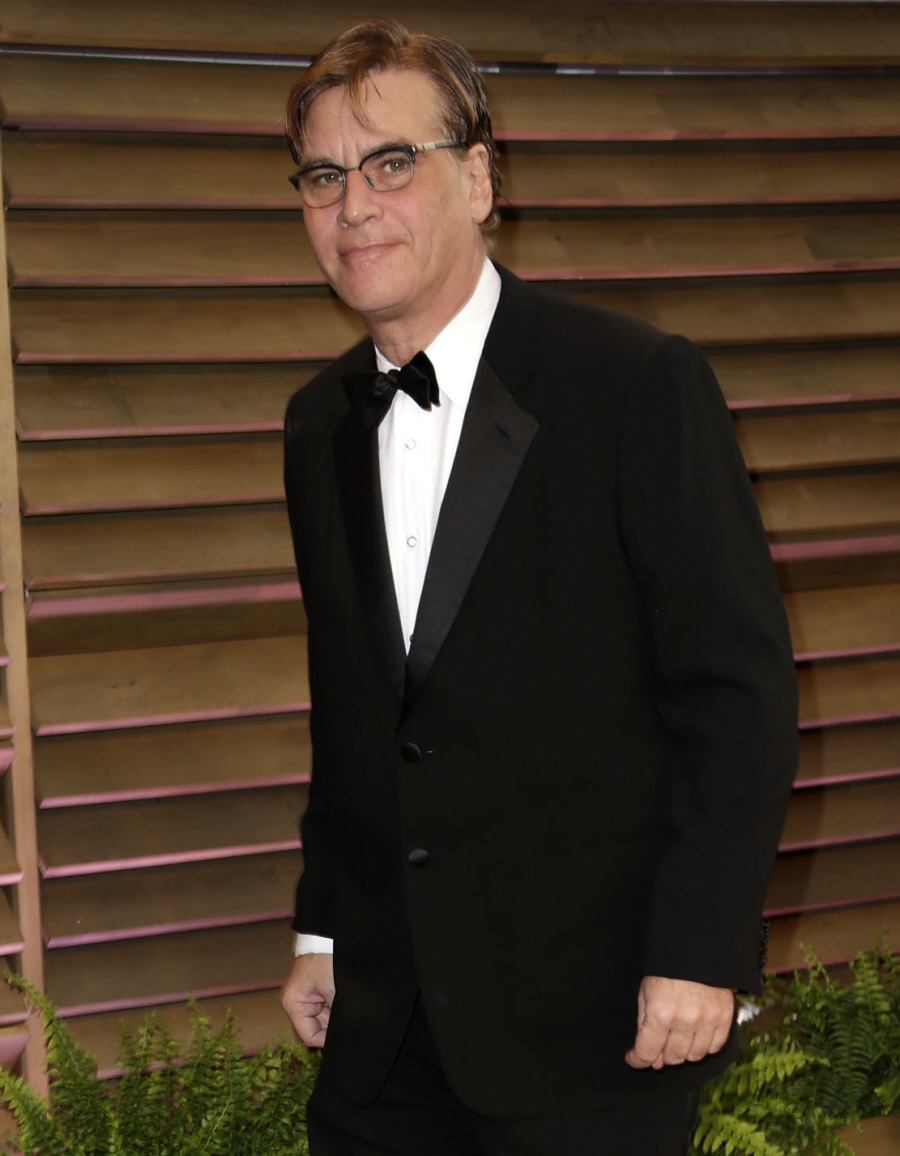 Photos courtesy of WENN.