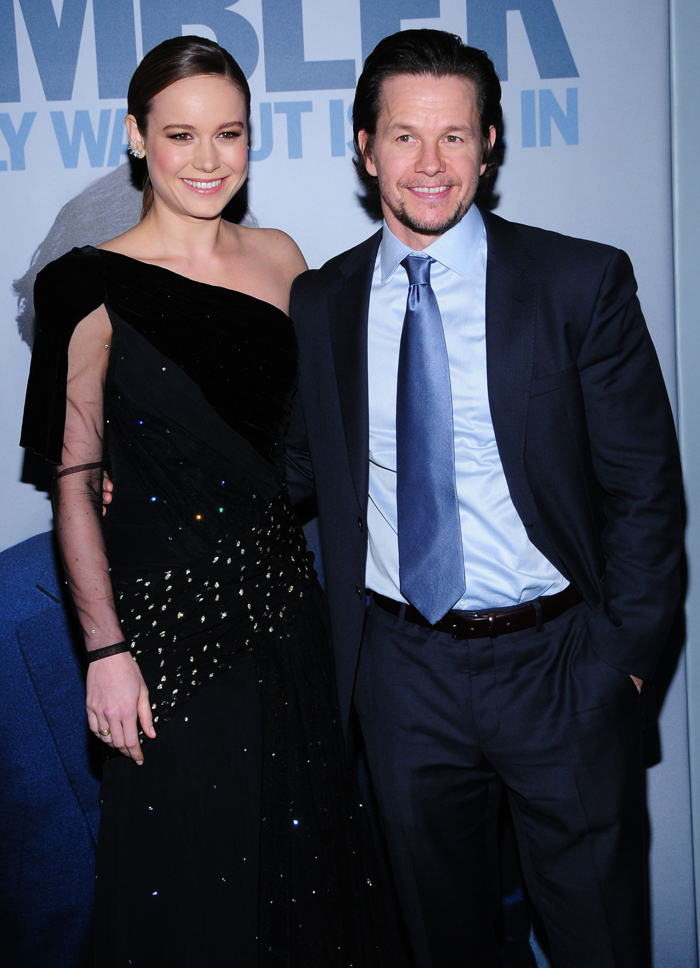 Last week, I got caught up in the fervor over Mark Wahlberg's request for a pardon for violently attacking two Vietnamese men when he was 16. I neglected to mention that Brie Larson's dress for The Gambler premiere was Rodarte. Brie plays the student of Mark's professor character who discovers his double life. They enter into a relationship, of course. The filmmakers and Mark sat down with The Hollywood Reporter to talk about how this remake switches focus. The lead character's gambling isn't portrayed as an addiction but as a conscious escape from life. Screenwriter William Monahan flat out said, "I don't believe in addiction. Everything is sort of voluntary." Interesting.
Mark sat down for a big interview with NY Mag. The piece hasn't come out yet, but the publication released a teaser. We already talked about how one of Mark's victims, Johnny Trinh, thinks he deserves a pardon. Trinh also corrected the enduring reports that Mark blinded him during the attack. Trinh was already blind in one eye, and Mark responds to this new revelation:
While speaking to Vulture today to promote his new film The Gambler (the full interview will run next week), we asked Wahlberg how it felt to get that forgiveness from Johnny Trinh, one of the men the then-16-year-old attacked (prompting a 45-day prison sentence and a felony conviction he's now trying to expunge). "Tears of joy," Wahlberg told us.

[The] new information has left Wahlberg reeling, "especially because I've carried the burden around for so many years thinking I had caused this guy to go blind," he said.

"The graciousness, the kindness in his heart to forgive me anyway for my unnecessary and horrible actions … " Wahlberg paused for a long time before continuing. "You know, there are many things that I've dealt with in my past, and being a devout Catholic and knowing that I can't be forgiven unless I can forgive, I just thought that what he said was very special. I was overwhelmed with emotion."
[From Vulture]
Yeah. Mark is working it. This press tour is less about promoting The Gambler than Mark drumming up pressure for his pardon. The timing of Mark's petition is too suspect. If Mark gets pardoned, it will be by Governor-elect Charlie Baker and his council. I can't find any evidence of Mark donating to Baker, but Mark regularly donates to political campaigns. It would make for a rocky start to Baker's tenure to toss a pardon right out of the gate, but that's what Mark wants.
Mark also stopped by to visit Live with Kelly and Michael to talk about how his family's Christmas is very religious, but Mark desires more. If he had it his way, it would be like this: "No gifts and go to church." No gifts for kids? Not cool, Marky Mark. He admits that his wife, Rhea, "loves, loves the holidays" and overruled Mark's idea. The family will spend Christmas at home and then go on vacation to Barbados.
Here's a clip of that Live appearance.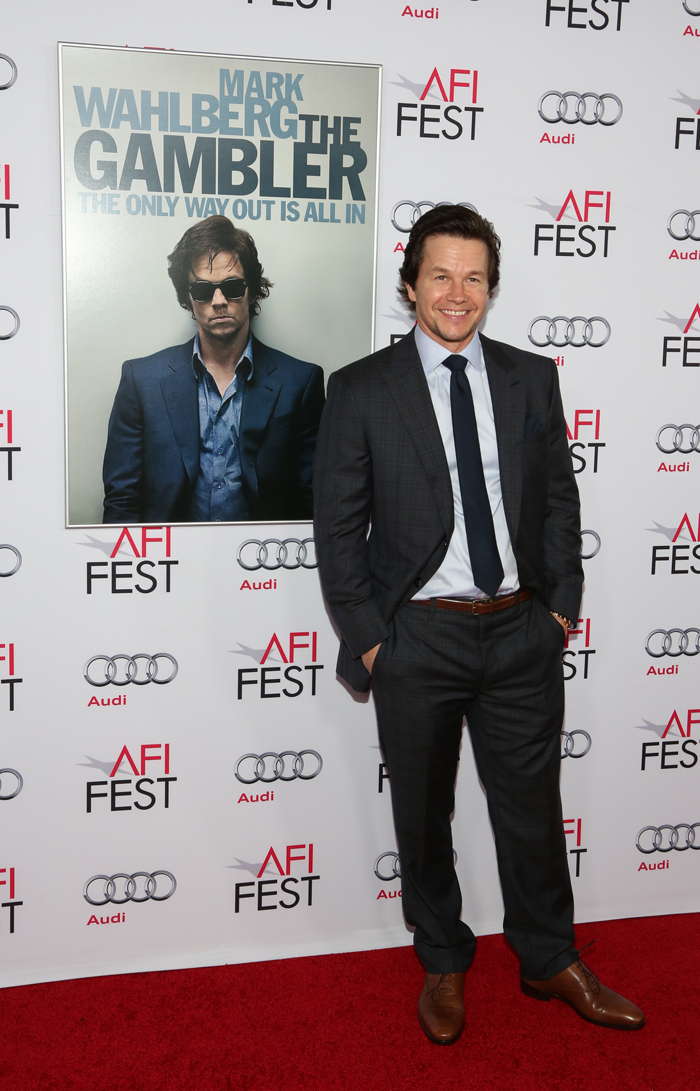 Photos courtesy of WENN