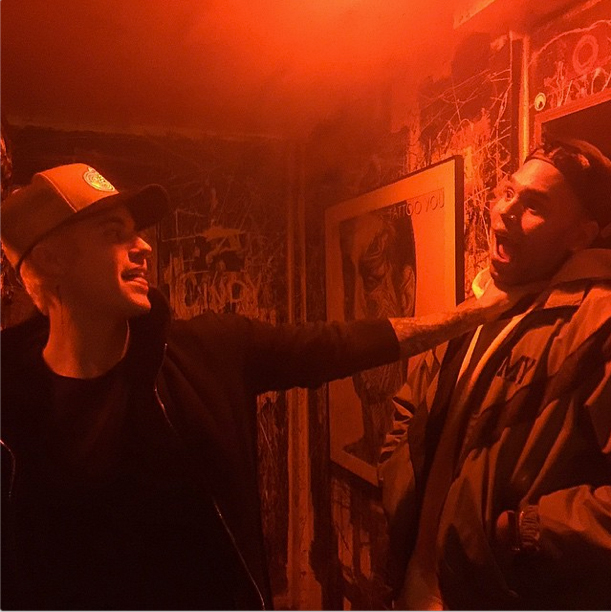 We haven't checked in with Justin Bieber in awhile. His newly bleached hair wasn't enough for a post, but I'll talk about it for a minute: Swaggy should have gone to a salon. I'm including photos (below), and the color is almost orangey blonde. Like he literally dumped a bottle of hydrogen peroxide on his head. It's not a good look.
Anyway. Bieber decided to be super cool (in his mind) and pretend to choke out Chris Brown on Instagram: "Had fun with the homie." Never mind that Chris is playing along and that Bieber doesn't possess enough arm strength to actually hurt someone. These two are joking around about physical abuse, which is sketchy enough already. Add Breezy's "goofy" face during the choking, and this photo is revolting. They're soaked in some sort of red "murder light" too. Swag.
Bieber has returned to his public self after his religious retreat, and this is how he greets the world. With gross hair and an even grosser set of tricks. Did we expect any different from him? Nope. He and Chris Brown are both such messy douches that I'm not surprised to see them hanging together. Bieber also wants to tell the world how "super single" he is right now. Get on that, Beliebers.
Here are those blondie pics of Bieber. See his angel necklace? He's so pure.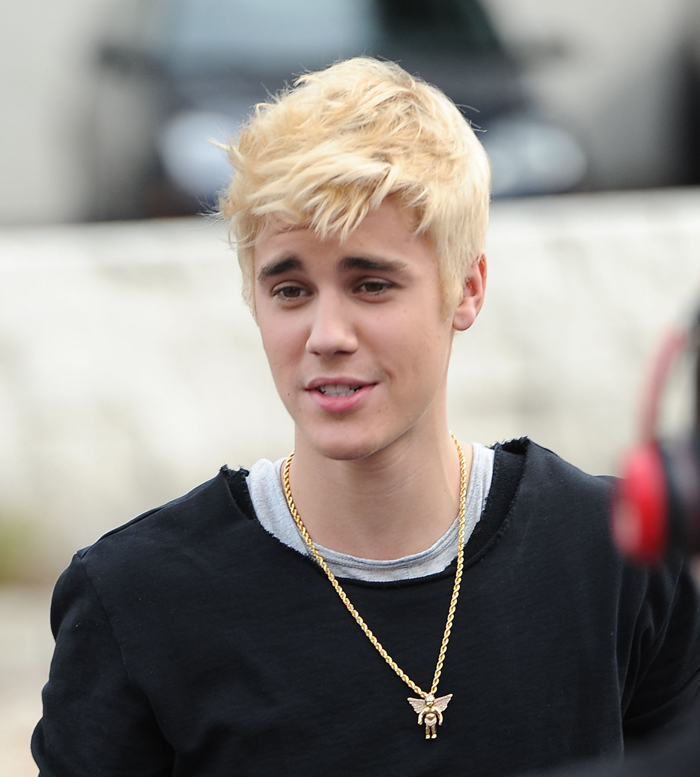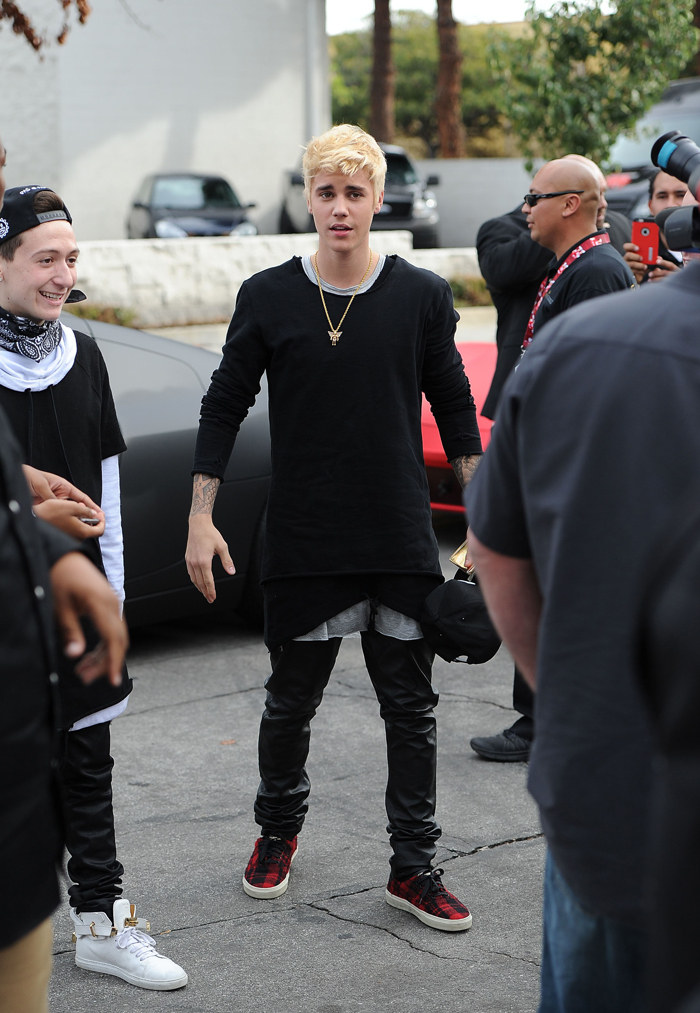 Photos courtesy of Fame/Flynet & WENN