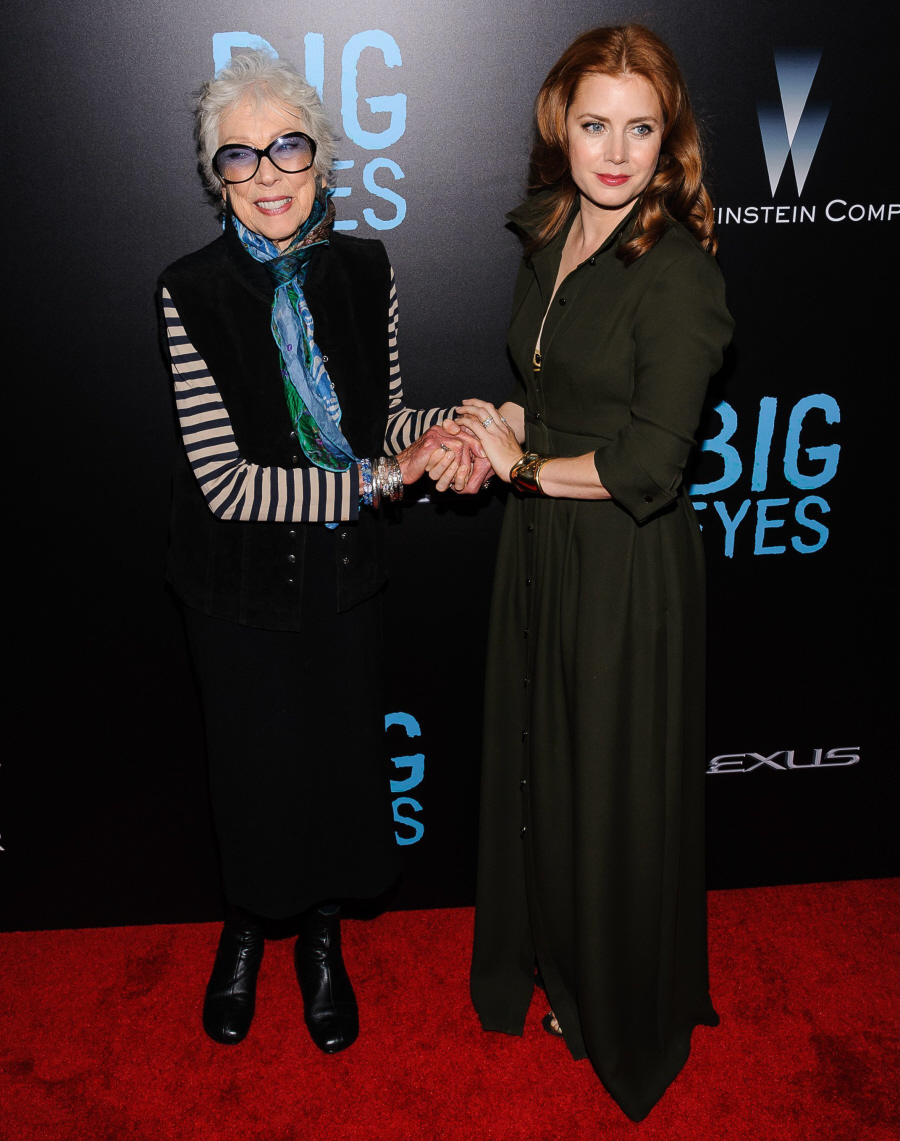 This is going to make me sound dumb, but I had no idea that the artist Margaret Keane is still alive! She is! And she helped Amy Adams get into character for Tim Burton's Big Eyes. Apparently, Keane is totally happy with Burton making a film about her life. Keane even attended the Big Eyes premiere last night. These are some photos from the premiere. Amy wore this green Max Mara shirt-dress thing. I actually like it. This is a beautiful color on Amy, she looks comfortable, she's got pockets, her hair looks amazing and everything is working. I have to say though… Margaret Keane stole the red carpet!! She's 87 years old and she's still killing it.
I have to say though, Amy didn't look too happy at the premiere. Big Eyes was supposed to be another one of her big Oscar-contender films and people thought she was going to be shortlisted for all of the awards. Big Eyes did pick up some Golden Globes nominations (for Best Comedy, and Best Comedic Actor and Actress for Christoph Waltz and Amy), but Amy was shut out of the SAGs and the Critics Choice. My thought: Jennifer Aniston took Amy's place this year. I wonder if that will happen with the Oscar nominations too? Will Aniston make the Best Actress shortlist and Amy will be shut out? People have said that Big Eyes isn't really a great film, but when has that ever mattered? Besides, Amy is usually the best part of even lukewarm films.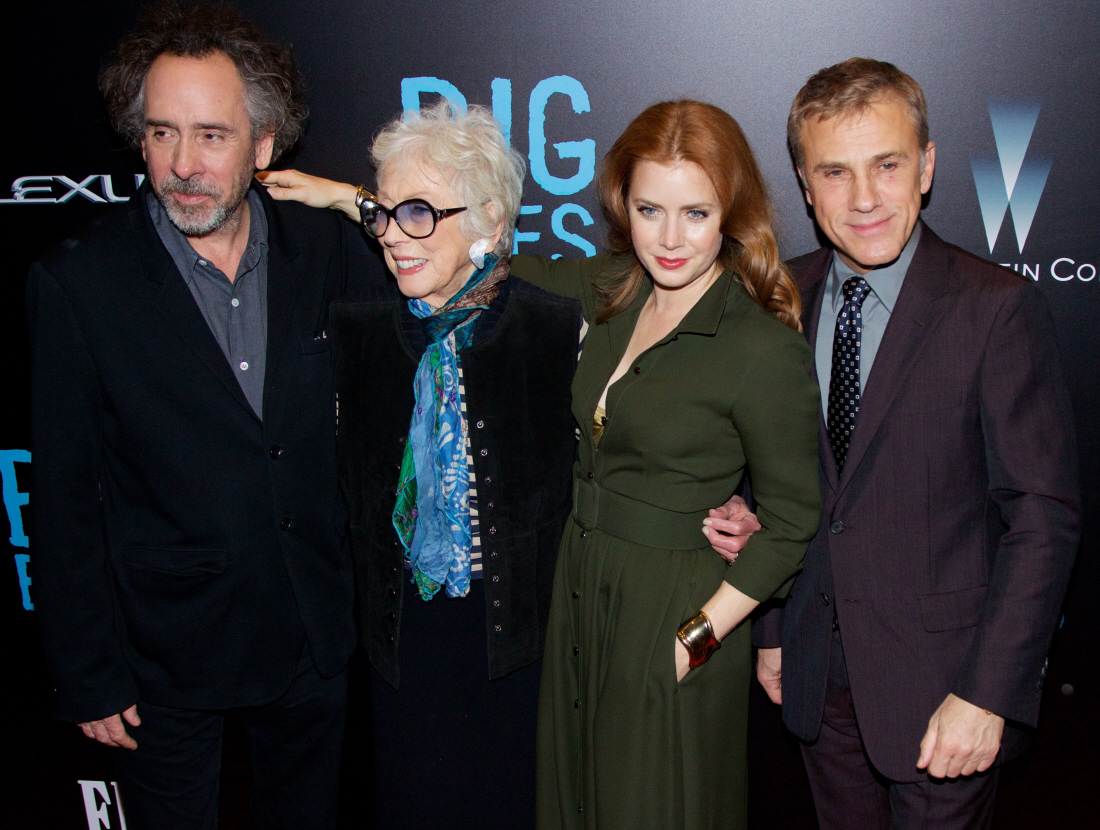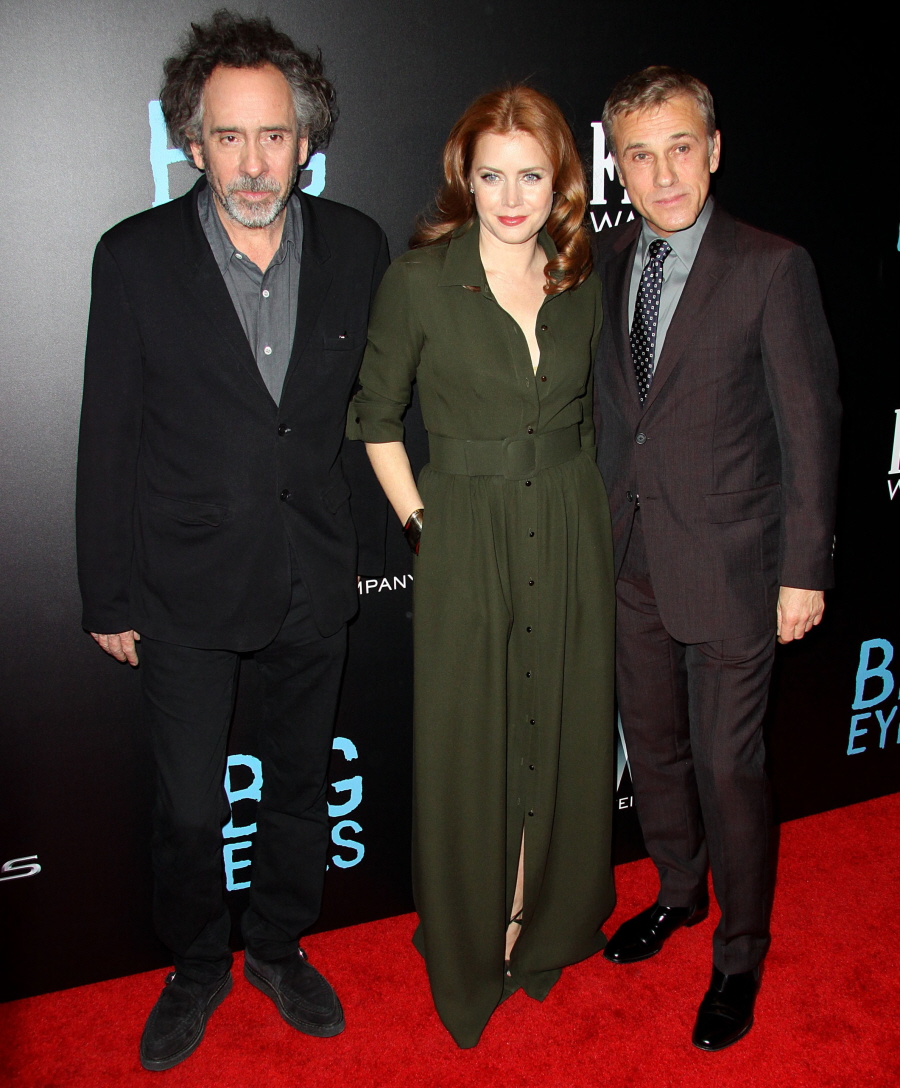 Photos courtesy of WENN, Fame/Flynet.