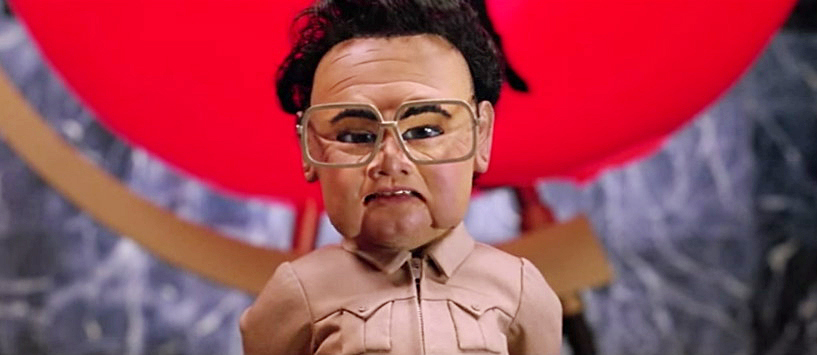 This Sony hack business is so bad that Paramount decided they don't want any part of it. Not at all. Turn the other way, North Korean hackers. After The Interview got pulled from theaters, some theaters opted to screen Trey Parker and Matt Stone's Team America: World Police instead. That 2004 movie featured a Kim Jong-il death scene, in which he was impaled. Those plans are over.
Everything hit the fan over The Interview's Kim Jong-un's face-melting, head exploding scene, so it was a wise move not to antagonize the hackers further. Jeremy Smith from Ain't It Cool broke the news that Paramount shut down existing Team America shows, and the studio nixed plans for all nationwide theaters who wanted to do the same. Capitol Theaters said their jig is off, and Alamo Drafthouse confirmed cancellations "due to to circumstances beyond our control." People are outraged. Both Sony and Paramount are in a difficult position. If they aired the movies and a theater was attacked, they'd be accused of pursuing the almighty dollar. Since they decided to play it safe, they're being accused of cowardice.
One very interesting addendum: The Daily Beast uncovered some exclusive emails that say Sony executives picked Kim Jong-un as their film's evil villain. They "didn't take the threat from North Korea seriously, and that a CIA agent and a former Hillary Clinton aide looked at the film's script. The screenwriters were fully prepared to use a fictitious name for the film's dictator, but Sony execs told them to go with Kim Jong-un. For real.
Of course this is a real bummer. There's the issue of letting terrorist threats quash free speech, but maybe I'm just too old and feel like safety is more important than showing Seth Rogen and James Franco's latest display of bro-dom. If you're curious, Vulture summarized The Interview's most upsetting moments. The Kim Jong-un death scene has also been floating around on YouTube, if you can still find it.
Hey … I forgot "George Clooney" was in Team America! Maybe that's why the real George thinks he knows everything about this situation.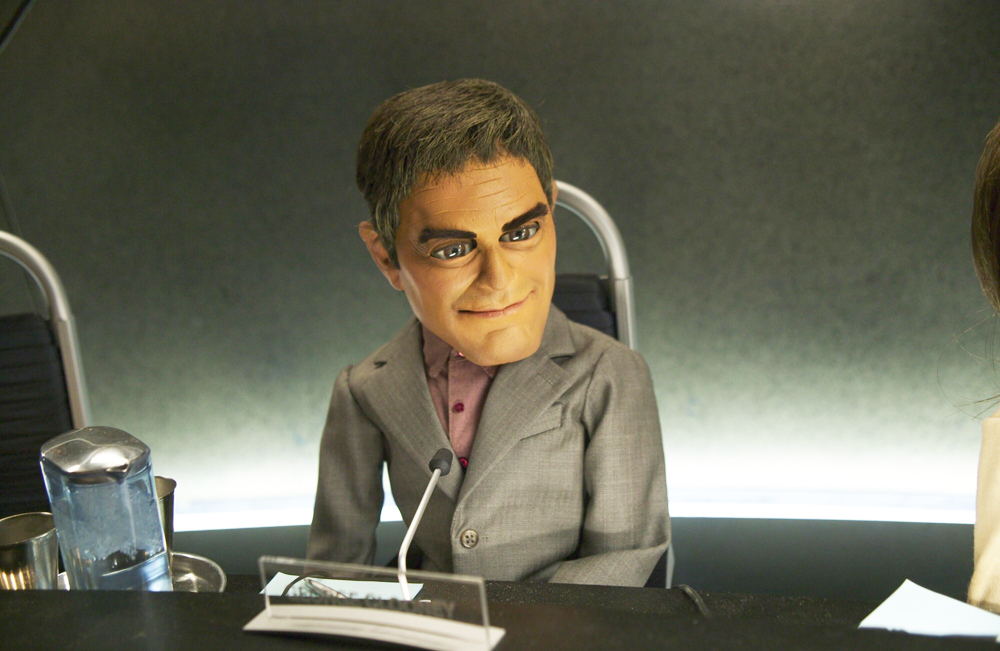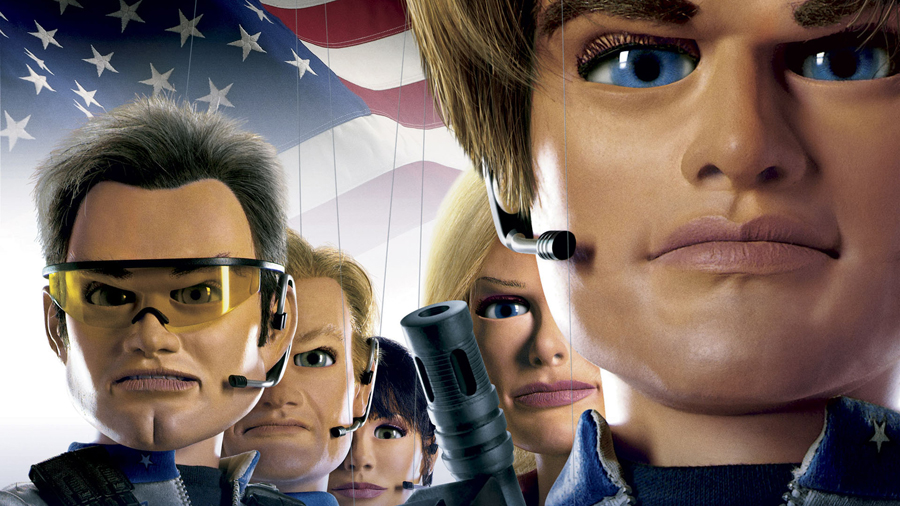 Movie stills courtesy of Paramount; photos courtesy of WENN