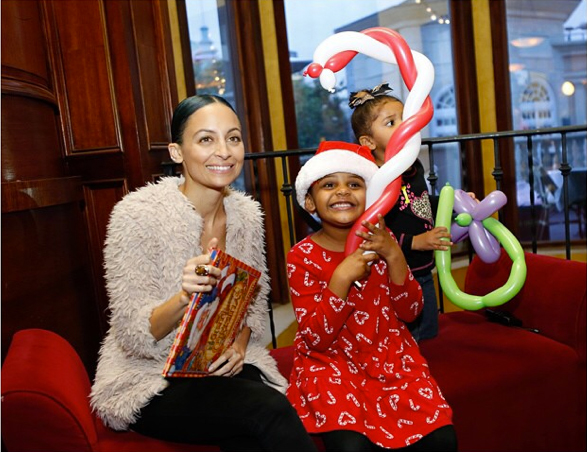 This story reminded me of when Bethenny Frankel wore her 4-year-old daughter's pajamas, so I couldn't resist talking about these pictures even though they're a few days old. Nicole Richie attended a Baby2Baby event and Instagrammed a few pics. She added this caption: "Thanks for letting me borrow your jacket Harlow." Harlow is Nicole's 6-year-old daughter, and this is Nicole's subtle way of letting us know she fits into elementary-aged clothing.
Is this shocking? I'm not surprised that Nic fits into Harlow's clothes. This jacket fits her very well, unlike when Bethenny stretched out her daugther's Hello Kitty pjs. It sort of feels like Nicole was showing off, but maybe she was simply trying to be funny. She has a really offbeat, self-deprecating sense of humor. The tabloids regularly fill us in on bogus stories about Nicole's weight, and she could be playing along for fun. Or maybe she just likes this jacket a lot. It's a little shocking that Nic wears the same size jacket as a kindergartener, but Nicole is tiny by nature. She carried around a little more weight during The Simple Life at the age when a "freshman 15" is commonplace. That was ages ago.
I'm also including a photo of Nicole with her dad, Lionel Richie. They're wearing beekeeper outfits. Eeeeek.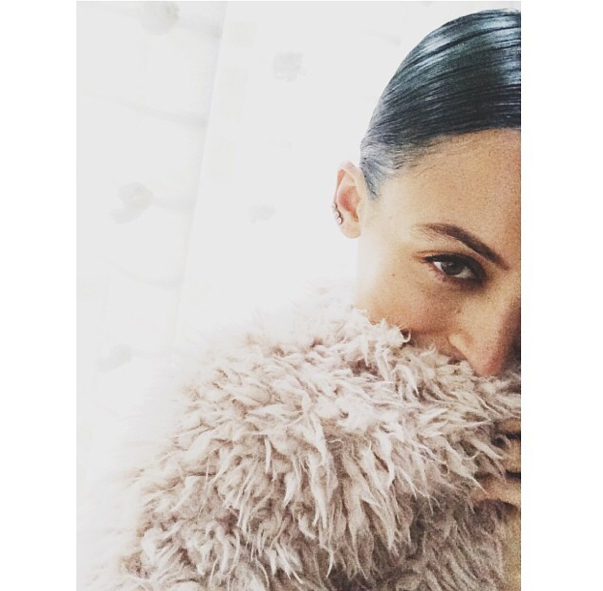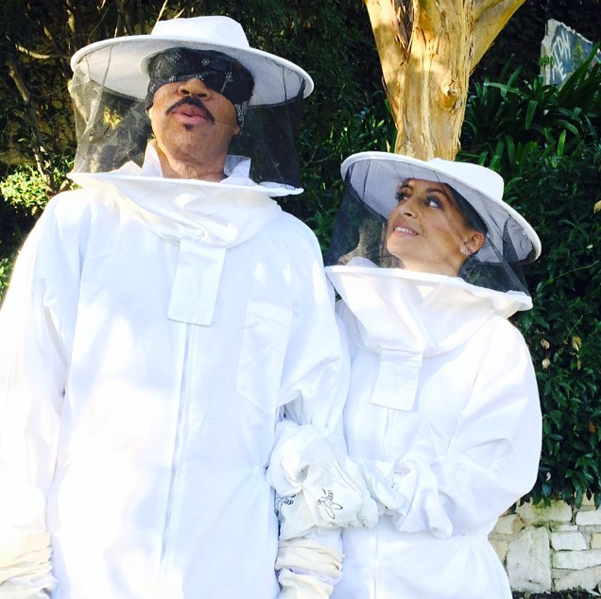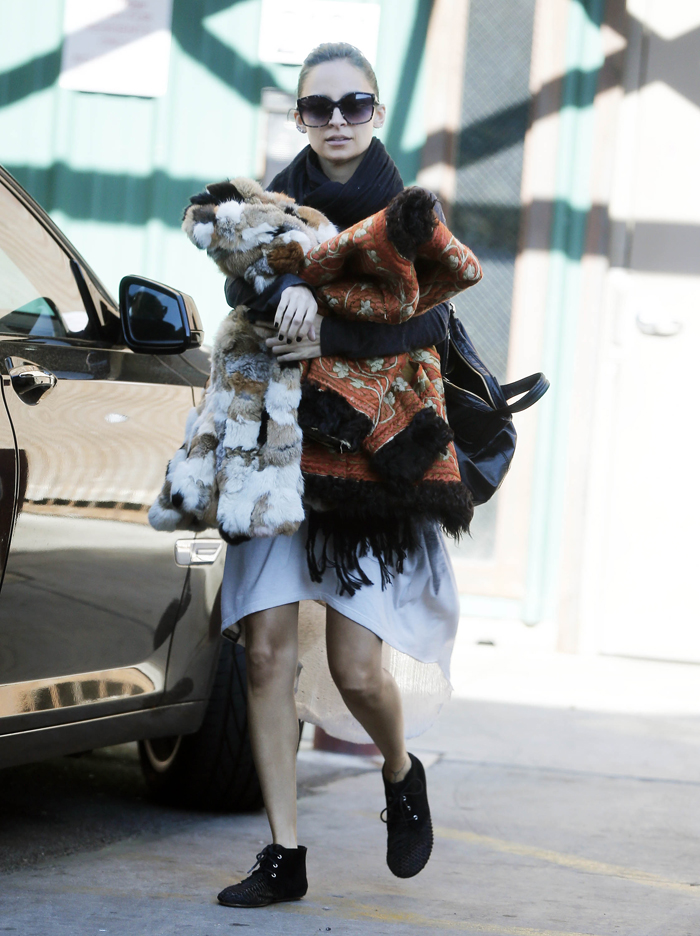 Photos courtesy of Nicole Richie on Instagram, Fame/Flynet & WENN