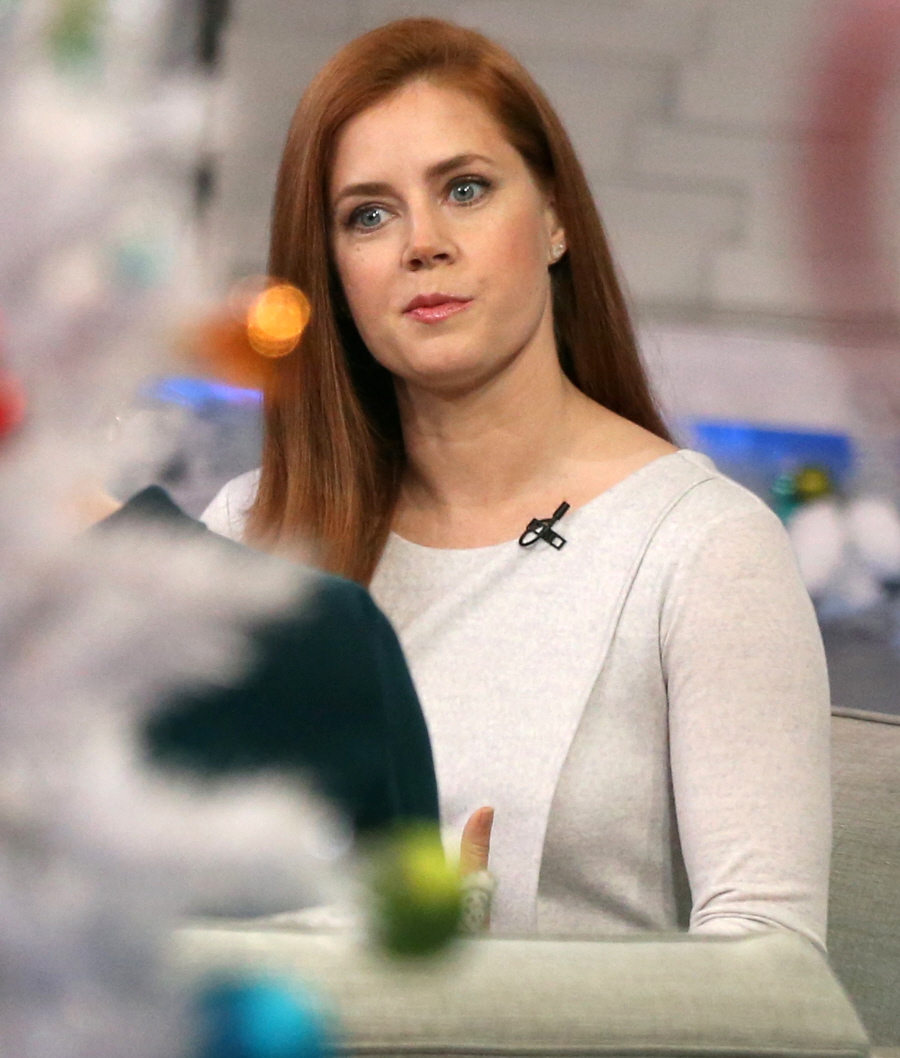 If you thought the Amy Adams-Today debacle couldn't get any worse, you were wrong. Harvey Weinstein smells blood in the water and he's going in for the kill. No one tries to make one of his ladies look bad! To recap the story we told yesterday, Amy Adams stayed in NYC through Monday specifically so she could appear on the Today Show on Monday morning so she could sell Big Eyes, the film produced and distributed by Harvey Weinstein and The Weinstein Company. NOT Sony. Amy has been mentioned in one or two emails from the Sony Hack, but only in regards to her pay in American Hustle. So, when Today Show producers insisted that she answer questions about the Sony Hack, Amy was all "You know what? I'd rather not. Can't I just promote my movie?" Add to the drama this little fact: Bradley Cooper – who was also mentioned in some Sony Hack emails – was on Today last week and he didn't get any Sony Hack questions.
Anyway, Today producers pulled Amy's segment at the last minute, when she was literally in the green room waiting to go on. Today producers also tried to make Amy sound like a terrible person, like a diva who makes insane interview demands. Harvey's not having it, as you can imagine. First, here are some new details about what went down via Page Six:
A source said, "Amy said she didn't want to contribute to the media coverage of it [the Sony Hack] . . . then she was abruptly told that her interview with 'Today' was canceled. She was shocked and upset."

But another source insists five-time Oscar nominee and Golden Globe winner Adams "was angry and acting belligerent, she was yelling at 'Today' producers, and reduced a young female staffer to tears." The source added, "Part of the episode was caught on tape."

The situation prompted numerous calls Monday between Harvey Weinstein, who is distributing "Big Eyes," and "Today" exec Don Nash. A "Today" rep declined to comment.

A TWC rep said, "We asked for tapes, NBC eyewitnesses who were there, NBC refused to give any information, we would happily finance an internal investigation to get to the bottom of this because we have no doubt Amy handled herself as a professional."
I also have no doubt that Amy behaved professionally and I just can't see her screaming at some Today staffer in general. And I love that Harvey was like "Okay, let's TWIHARD PROOF this, for real. SHOW ME THE TAPES." Harvey's still pissed too.
Harvey Weinstein is pushing NBC for a formal apology over the Amy Adams "Today" show fiasco, sources exclusively tell Page Six. The movie mogul is furious after the "Big Eyes" star's appearance on Monday's show was abruptly canceled by "Today" executives as she sat in the green room after refusing to talk about the Sony hacking debacle.

Adams was caught up in the mess after e-mails revealed she was paid less for "American Hustle" than her male co-stars. Adams was in the "Today" green room when a producer said, "This is a news show," and she would be asked about Sony.

A source said, "Amy said she didn't feel comfortable talking about people who are her friends. Then a junior producer said her appearance had been canceled. That's never happened in 20 years at 'Today.' Naturally Amy was upset, particularly when she saw, out of the corner of her eye, a segment was running about brushing a dog's teeth. How is that news?"

Even though "Today" host Matt Lauer tried to smooth things over after the drama with a call to Weinstein, the source added, "Weinstein wants a formal apology or at least an independent investigation into what happened by an independent authority like Rudy Giuliani."

A Weinstein Company rep said, "We hope NBC will apologize to Amy, and that in hindsight, they would have handled the situation differently." NBC declined to comment last night.
Does this kind of thing call for an independent investigation conducted by Rudy Giuliani? Absolutely not. But I kind of hope it goes that far, because it would be amazing to see Harvey go to war with Matt Lauer and NBC. It's far more likely that some NBC lackey will be forced to formally apologize to Amy in the next few days.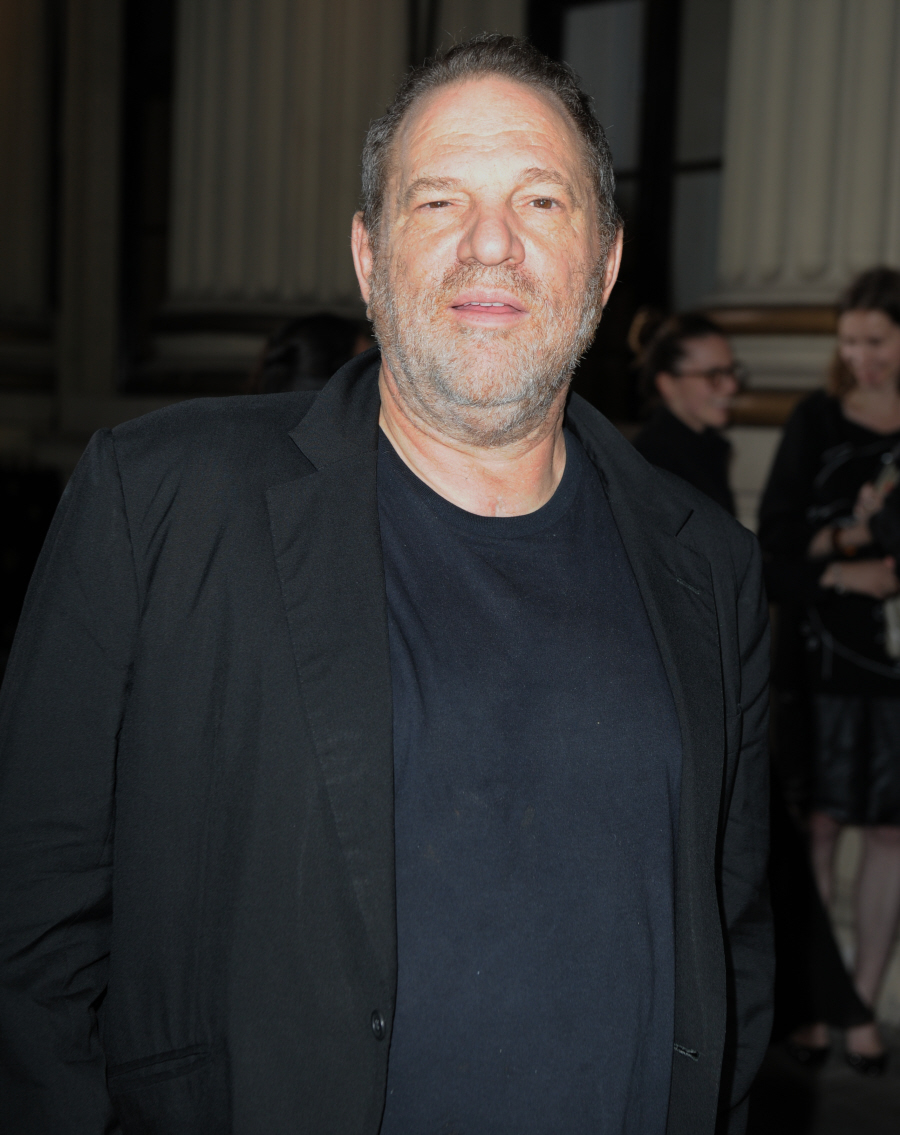 Photos courtesy of Fame/Flynet and WENN.