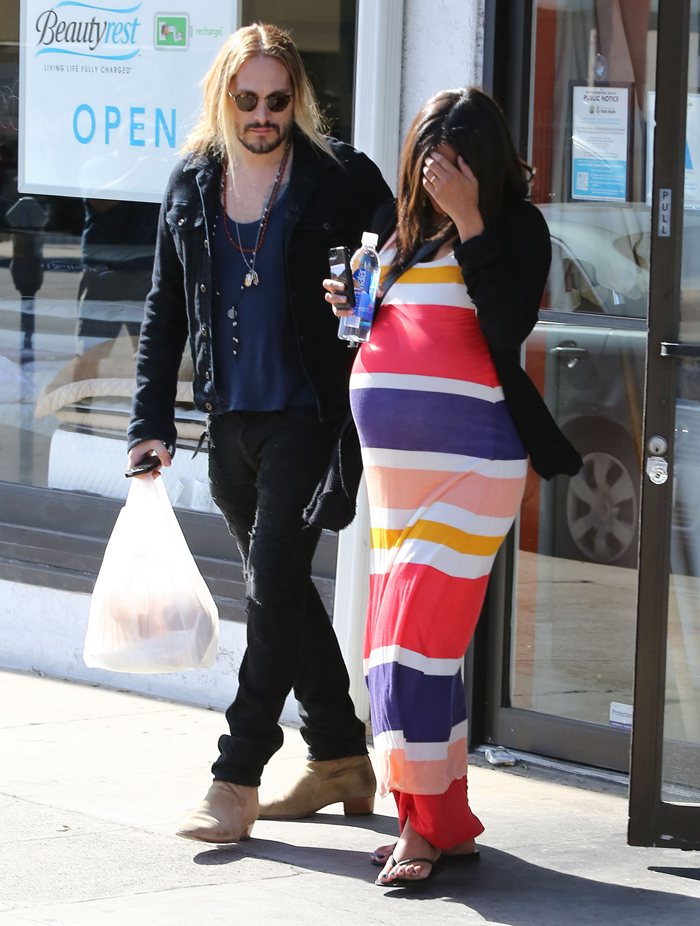 Zoe Saldana gave birth on November 27 to twin boys with husband Marco Perego. We didn't cover the story then because Zoe didn't issue a name announcement. Plus she'd probably make a big deal out of having her privacy invaded because of "ignorant" interest in celebrities' lives. Or something like that.
Zoe is a pill, but she kept to her own hush-hush standards for the past five weeks. She finally decided to announce the baby boys' names. I expected Zoe to select some pretentious names for her kids, but she went spacey instead: Bowie and Cy. As in David Bowie and … I have no idea why she chose Cy. David Bowie is certainly cool, but if you're going to name a twin after him, the other one should be named Swinton. Just a suggestion! Is Cy pronounced like Psy?
Zoe made her official name annoucement via her Instagram page: "Our boys CY and BOWIE are finally here. #marcoperego and I wanted to thank you for your beautiful wishes and for your patience." No photos of the babies as of yet, but I bet they're gorgeous little ones. Is she really thanking us for our patience?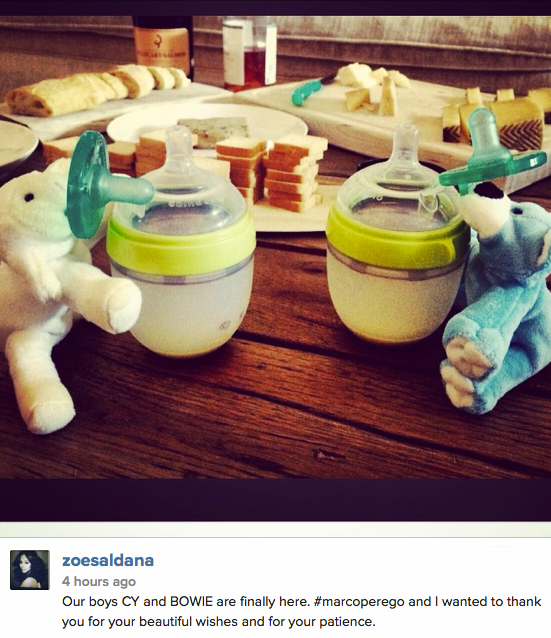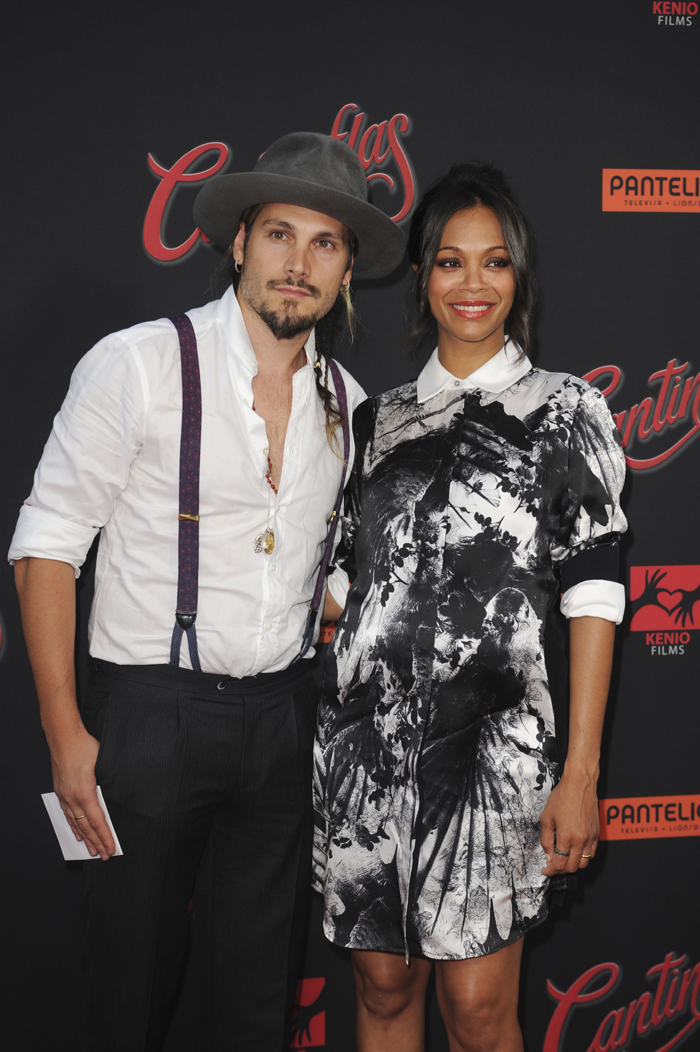 Photos courtesy of Zoe Saldana on Instagram, Fame/Flynet & WENN