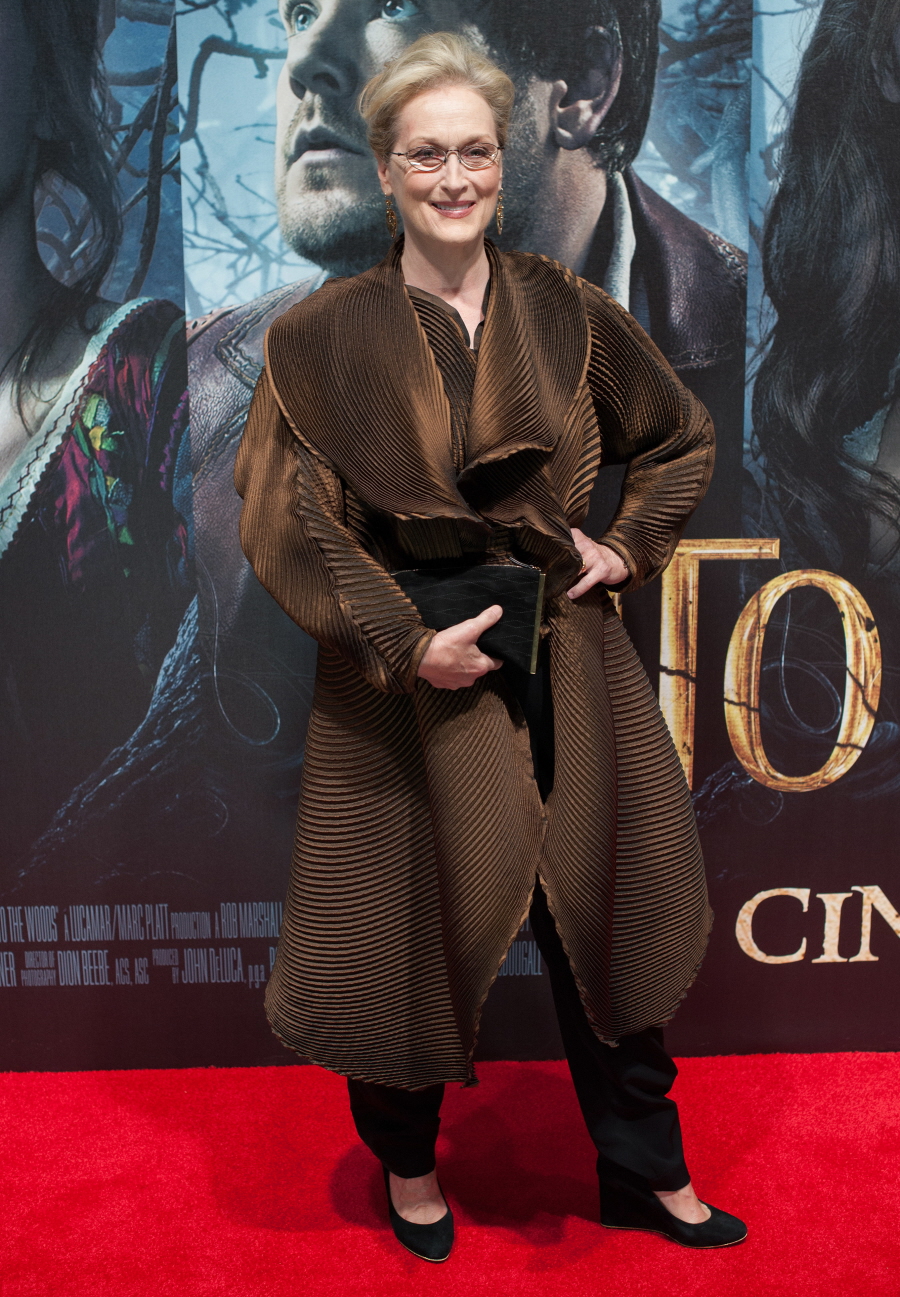 Here are some photos of Meryl Streep at last night's London premiere of Into the Woods. She looks pretty, doesn't she? I love that brown coat. It's so swirly and dramatic. Anyway, while Meryl was in London promoting Into the Woods, she was asked about Russell Crowe's recent comments about older actresses in Hollywood, and how they should just "act their age" and not try to play the ingénue when they're in their 40s. As I mentioned earlier today, Jessica Chastain called out Rusty on the red carpet for the National Board of Review Awards, and I thought her comments were on-target. Meryl, however, did not leave me inspired. Maybe that's because Russell name-checked Meryl as one of the actresses doing it correctly. Russell basically said, "If Meryl Streep is still getting parts at her age, why can't other actresses?" I don't know, Rusty, is it because Meryl literally gets every part for a woman past the age of 50? So here's what Meryl had to say:
"The Russell Crowe thing, I'm so glad you asked about [it]," Meryl told the inquiring reporter. "I read what he said—all of what he said . . . [his statements] have been misappropriated . . . what he was talking about. He was talking about himself. The journalist asked him, 'Why don't you do another Gladiator, you know, everybody loved that.' He said, 'I'm too old. I can't be the gladiator anymore. I'm playing parts that are appropriate to my age."

As for his comments denying that actresses have a hard time being cast as they get older Streep suggested that Crowe was simply "proving a point" and that he was generally "talking about himself as most actors do." After literally waving off his remarks, she continued, "I agree with him. It's good to live within the place that you are." Acknowledging the fact that she plays a witch in Into the Woods—after speaking out in the past about how she bristled at being offered similar parts once she hit the four-decade milestone—she defended her choice to take on the character. "This witch [starts out as] a very, very young woman," she said referring to how she plays the witch at both the "young and beautiful" and "old and ugly" phases of her life. "It was easier to do that. . . to make the transformation," she added.
Oh, Meryl. I think you're wrong on this. Even given the context – that Russell was at first talking about himself and how he's "too old" to play certain roles – that doesn't change the critical flaw in Crowe's overarching argument. That flaw? That there are simply not that many roles for women in their 40s, 50s, 60s and beyond. That actresses aren't demanding to play the ingénue into their 40s, it's just that the ingénue roles are the few female roles being written. That white actors like Russell Crowe are allowed to "act their age" in films for decades while only a handful of actresses (like Meryl!) are allowed to work consistently past the age of 40.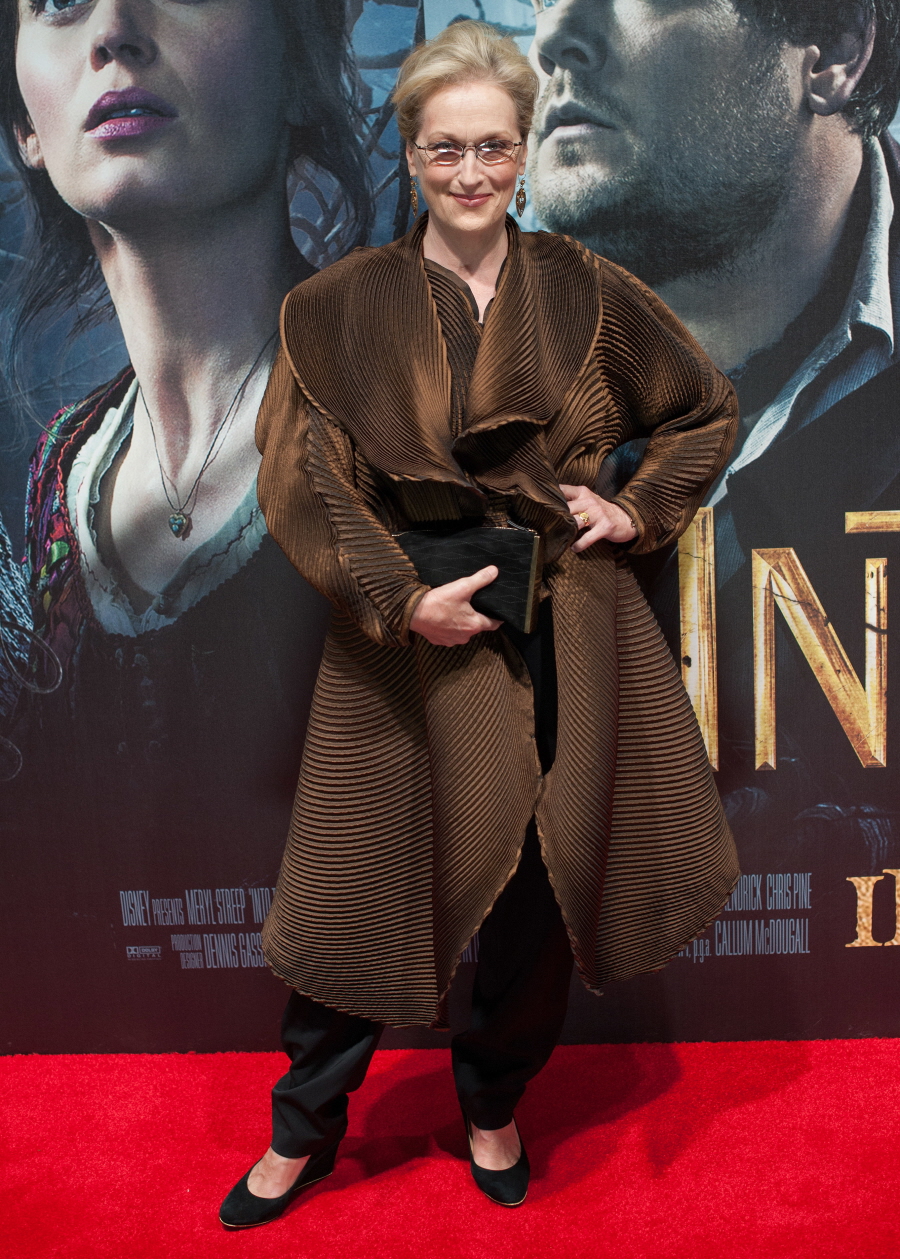 Photos courtesy of WENN.