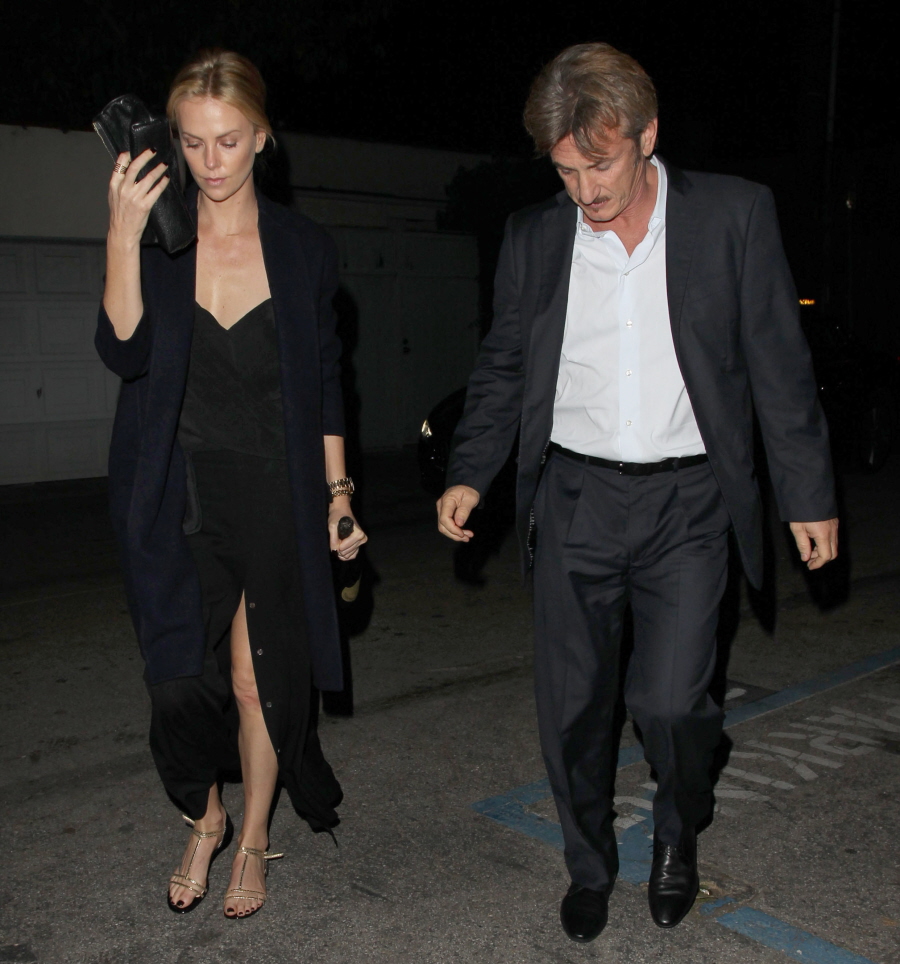 Here are some assorted photos of Charlize Theron out and about in LA this week. She went out to dinner with Sean Penn at Craig's several nights ago, and she was with her son Jackson at what looks like his preschool yesterday. Charlize doesn't have any films coming out at the moment, although she is scheduled to do the sequel/prequel to Snow White and the Huntsman at some point. The prequel will be called The Huntsman, and Chris Hemsworth is going to star as well, but Kristen Stewart is definitely out. I'm pretty sure director Rupert Sanders got pushed out as well. So, the film will mainly star Charlize and Chris. And as it turns out, Chris was going to be paid a lot more than Charlize. Then the Sony Hack happened and Charlize demanded equal pay with Chris. And she got it!
After the Sony hack revealed the ugly truth about unequal pay for women in Hollywood, Charlize Theron is taking a stand. She insisted that she be paid the same as her male co-star Chris Hemsworth in their upcoming movie, "The Huntsman."

Hollywood sources tell Page Six that standing up for her worth paid off for Theron, who negotiated via her agents at WME. She got a deal worth more than $10 million, the same as Hemsworth.

One source said, "Charlize insisted that she get paid the same money as Chris. She has a great track record, so she got the same deal." Another insider added: "One knock-on effect from the Sony hacking scandal is that there will be more sensitivity about equal pay for actresses and hiring practices at movie studios."

"The Huntsman," a Universal picture, is a prequel to 2012's "Snow White and the Huntsman," with Hemsworth and Theron reprising their roles of huntsman Eric and evil queen Ravenna. The film, directed by Frank Darabont, is in pre-production and will be released in April 2016. The deals were handled carefully because of the drama surrounding the first movie after star Kristen Stewart was caught having an affair with director Rupert Sanders. It resulted in Sanders' divorce from wife Liberty Ross and his being dropped from directing the sequel. Despite the scandal, the film was a hit, with $396.5 million at the global box office. Stewart is not in the new movie because it doesn't involve her character.

The salary move comes after hacked Sony ­e-mails revealed that the female stars of "American Hustle," including Jennifer Lawrence and Amy Adams, earned less than their male co-stars Christian Bale and Bradley Cooper. A 2013 e-mail from Andrew Gumpert of Columbia Pictures, a Sony subsidiary, to studio chief Amy Pascal revealed Lawrence was paid "7 pts" (7 percent of the movie's profits) while Cooper, Bale and Jeremy Renner got 9 percent.

Reps for Theron, who is also believed to be getting a fair share of the new movie's profits, didn't get back to us.
I threw a side-eye at "She has a great track record" because that's not really true. Charlize was part of the reason SWATH did so well at the box office, but SWATH was only one of the very few financially successful films Charlize has done in the past five years. Still, I agree on principle that Chris Hemsworth and Charlize should be paid the same. I would even argue that Charlize is a bigger "star" than Chris. Chris has his Marvel franchise, obviously, but he actually hasn't proven that he can carry a large studio film if it doesn't involve a built-in comic book audience. Charlize is more of a known quantity for a studio, plus she's an Oscar-winner.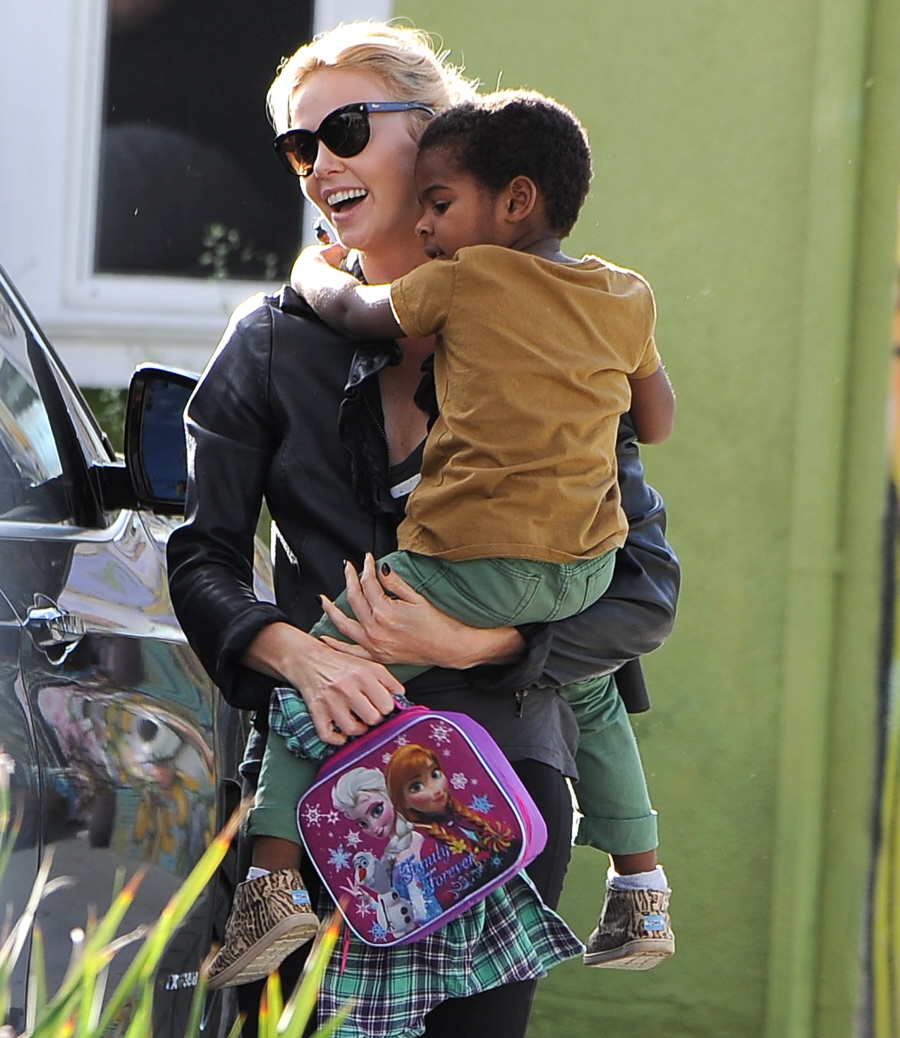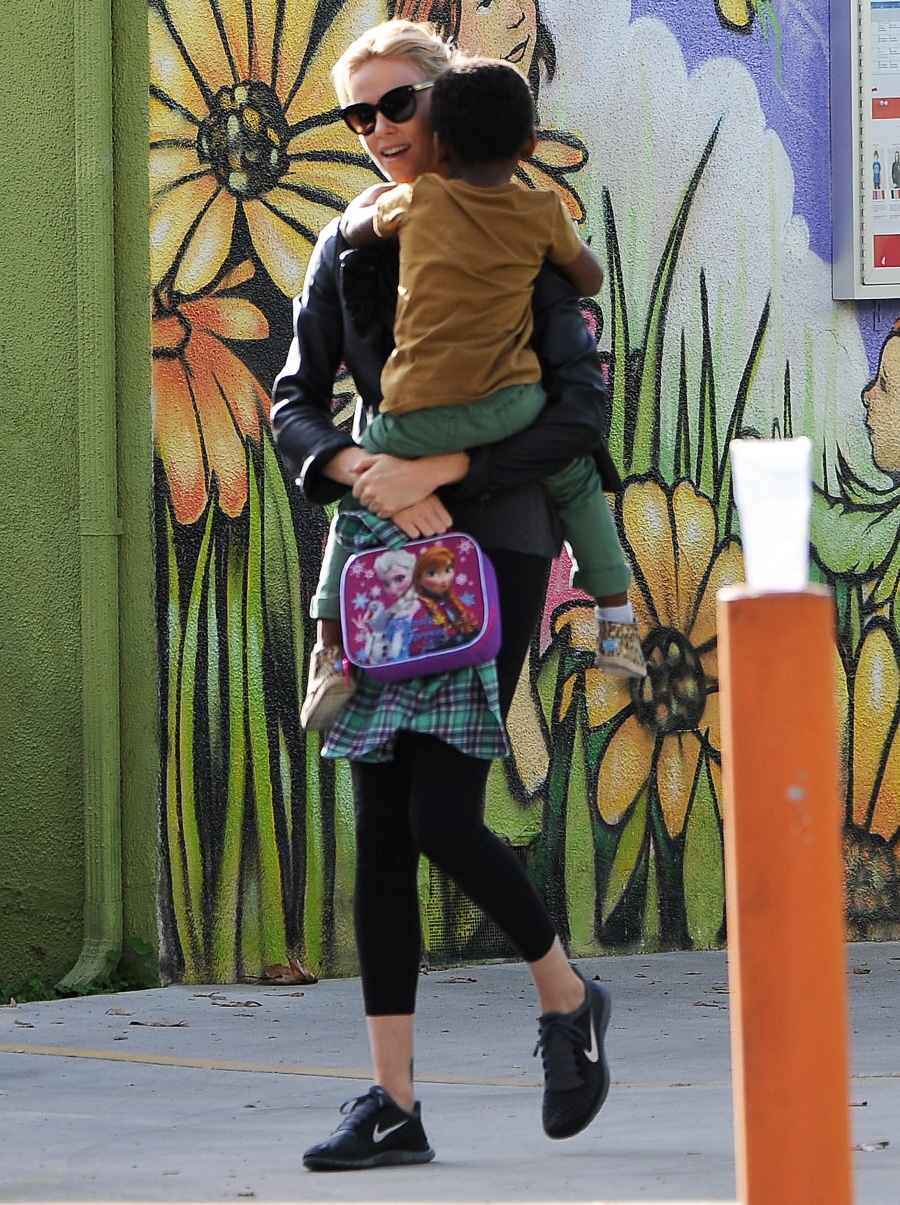 Photos courtesy of Fame/Flynet.