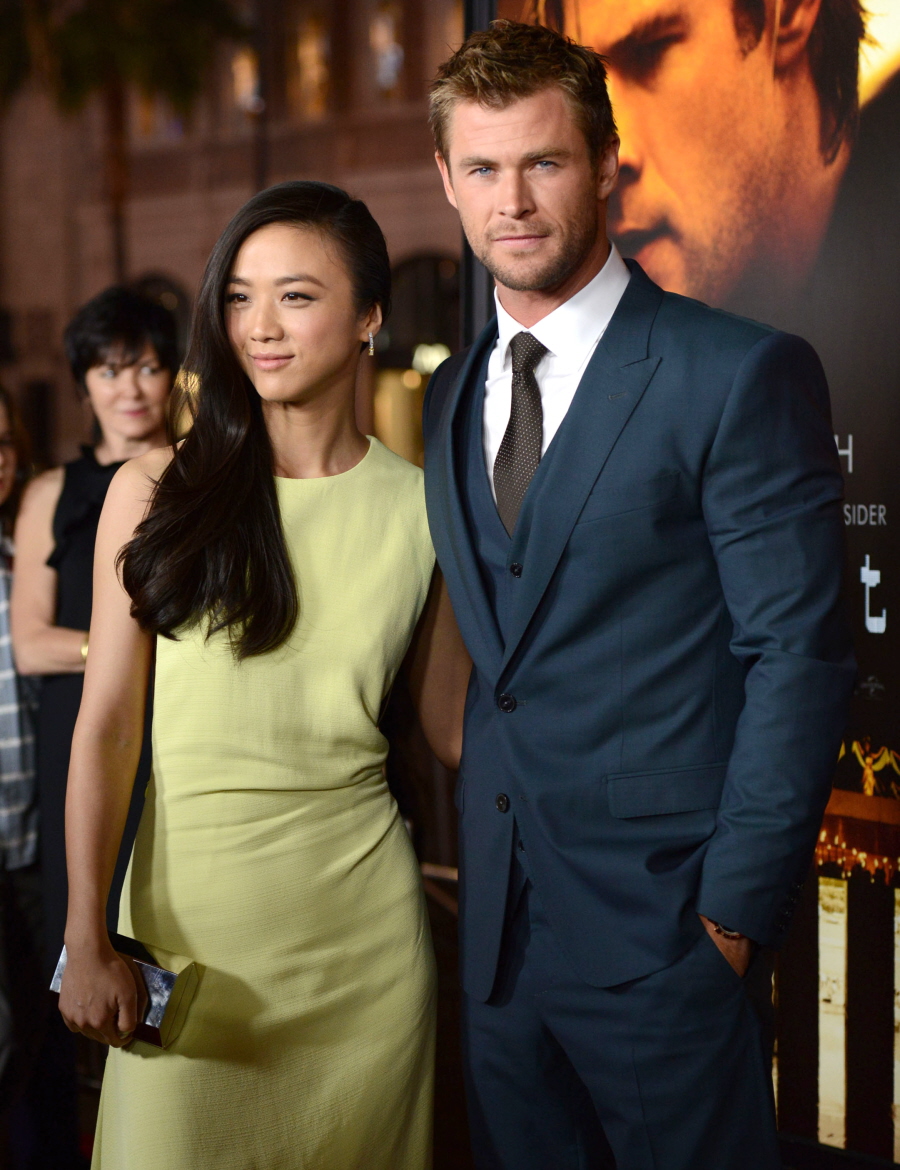 A while back (I think fall of 2013?) I pointed out that Chris Hemsworth and Elsa Pataky seemed to be having some issues. Elsa's always been thirsty, and she usually never misses an opportunity to walk beside Chris at one of his premieres. But while he was working on Blackhat, it really did seem like things were cooling off. When he finished filming, their marriage went back on track and Elsa got pregnant with the twins right away. But that lull did seem notable, and my theory at the time was that Chris maybe got too close to his Blackhat costar, Wei Tang.
My theory came back last night – these are photos from the LA premiere of Blackhat, with Chris posing happily with Wei Tang and would you look at that? Elsa chose not to walk the carpet with Chris. I don't see any photos of her at all. Do you mean she really sat out one of her husband's premieres?! That's so unlike her.
Anyway… Chris looks good. He looks different. He really only bulks up for Thor and Avengers films and how he looks here is closer to his natural build. He also got a dramatic haircut! He told USA Today: "I shaved the locks. I needed a trim. I have had long hair for like six years. And I got sick of it. Anyone who has long hair knows it takes a lot of work. It's all good. I can wake up and roll with the day without having to worry about it." I often wonder if some of the action stars, like Chris, sometimes get treated like actresses – like, it's all about their hair, body and relationships.
Chris recently sat down with E! News to talk about being a dad to three kids under the age of 3, plus how his family reacted to his Sexiest Man Alive title. Go here to read.
PS… Wei Tang is wearing Vionnet. It is a light yellow, it just photographs as off-white in some pics. The dress is kind of snooze.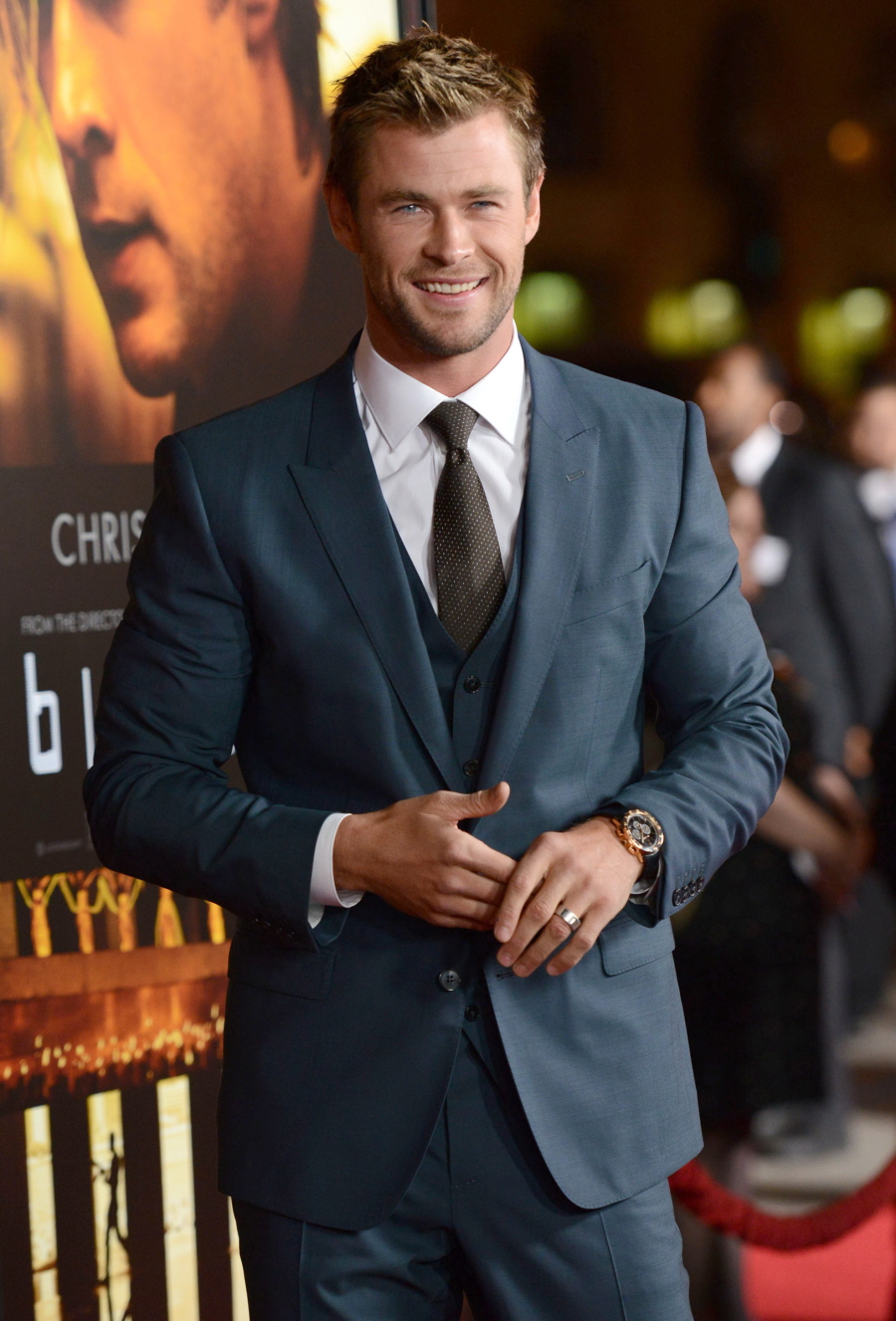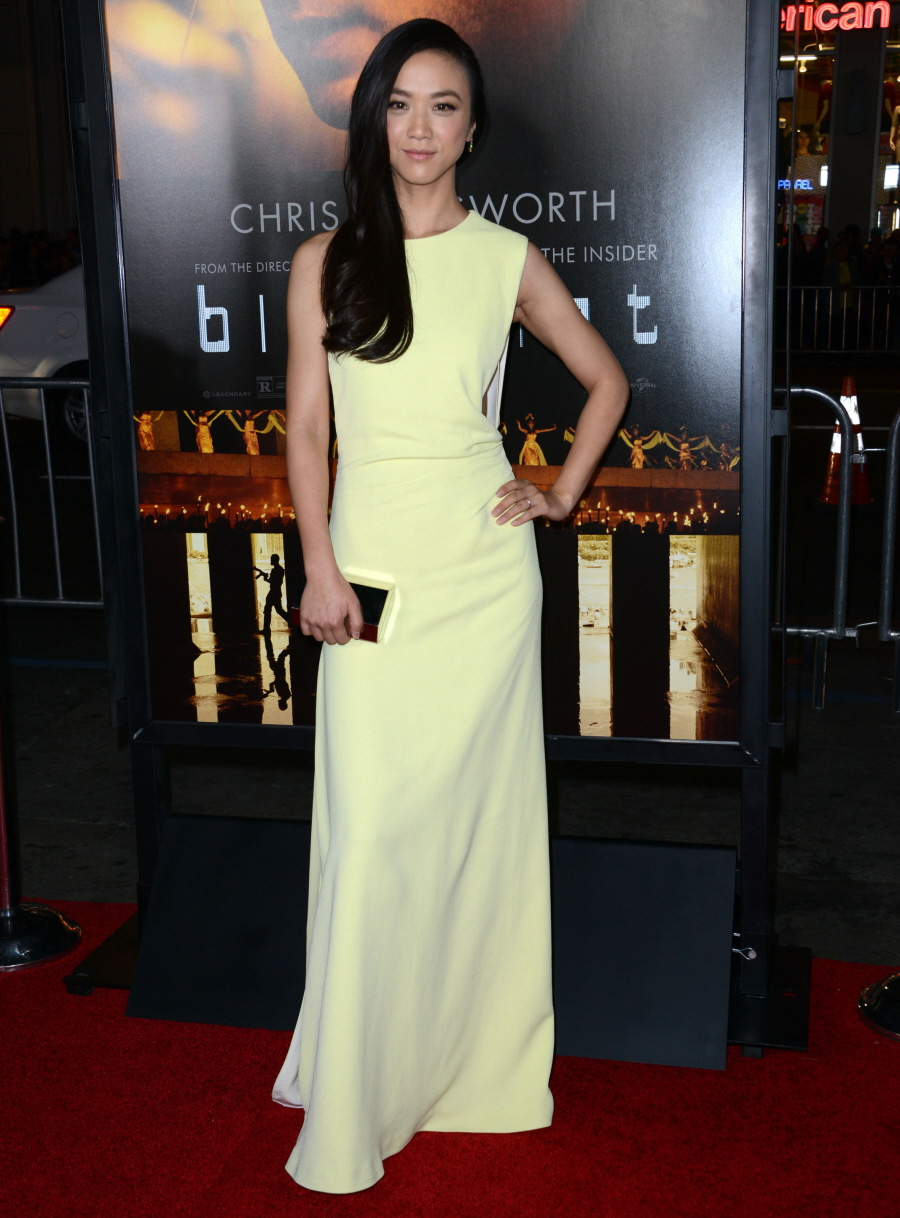 Photos courtesy of Fame/Flynet.