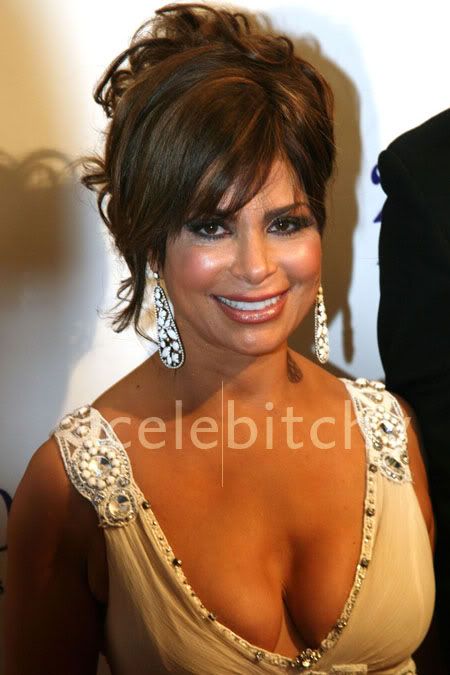 Paula Abdul gave a statement to TMZ in which she called the leak of a recording of her weeping on the phone to new publicists illegal and highly unethical. She said her "privacy was violated" and that she is "deeply hurt" and "extremely dissapointed."
Yesterday I reported on Page Six's coverage of Abdul's tape, and said if only someone had given the recording to TMZ then we'd be able to listen to it. Perez Hilton posted the recording, and although Paula sounds out of it you still can't help feeling sorry for her. She talks about her extreme neck pain, and says the Addisons she developed is new and that stress makes the condition along with the pain from her spinal cord injury "hyper hyper bad."
She just sounds really upset that her old publicist hurt her so badly and that seems to be what the whole phone call is about, along with her medical problems.
She also said that she has to clean up the diarrhea "everywhere she goes."
At the end of the recording, you can tell it's a voicemail message because an automated voice says "to save this message, press…" It sounds like someone recorded Paula's conference call by calling themselves and saving it to their voicemail. Maybe Paula will figure out who leaked the tape and sue them.
Here is Paula at the FIFI awards in NY last night. While Paula said in a recent interview that she has had no work on her face and just got Botox recently, you can definitely tell that she's had her boobs done.
Thanks to WENN for these photos.