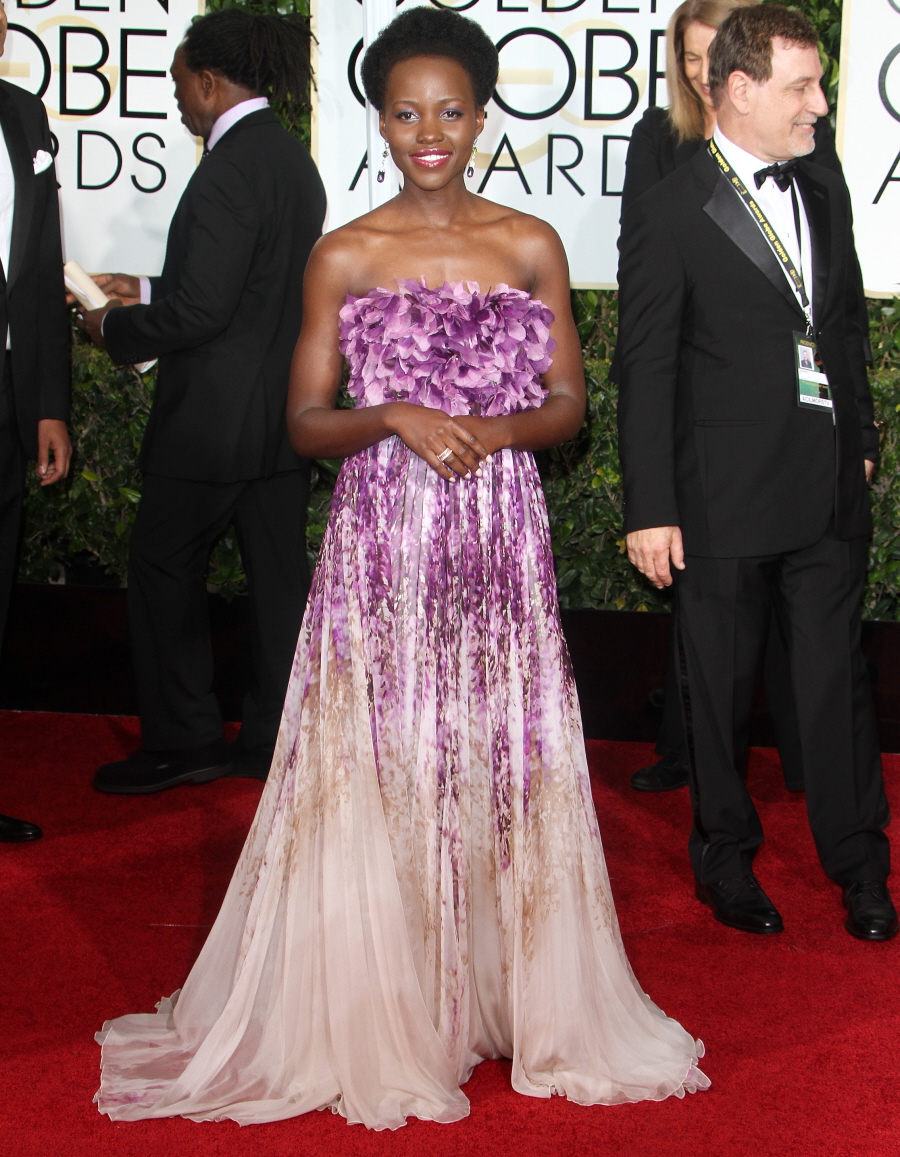 We're getting to the point of the fashion coverage where I just start throwing random people into groups. Prepare yourselves! Lupita Nyong'o had a stellar awards season last year – not only did she win a load of major awards, but she also arrived as a full-fledged Fashion Girl. Some would argue that the beginning of that fashion journey was when she arrived at the Golden Globes last year in a stunning caped Ralph Lauren gown.
This year, Lupita wasn't up for anything but she was still asked to present. So… she just came out to party, to celebrate, and to have fun. Is that what this purple Giambattista Valli says to you? I think it could either way – I could have easily seen this gown being a show-stopping mic-drop moment on another woman. On Lupita, it does look fun and easy though, and like she wasn't trying to hog all the red carpet glory. I'm still side-eyeing her for constantly matching her eye makeup to her dress. And apparently her hair was controversial, although I think her hair looks great. (My biggest issue is the matching eye shadow.)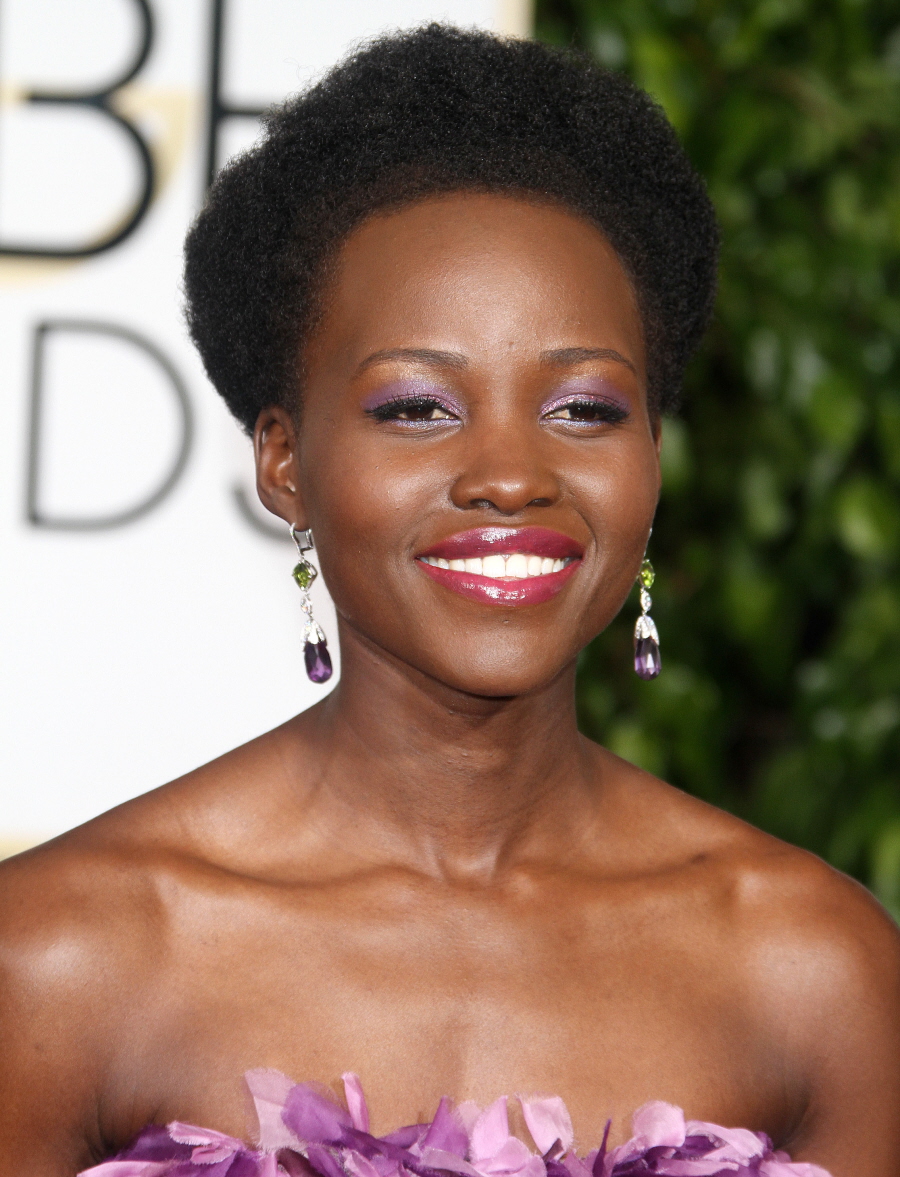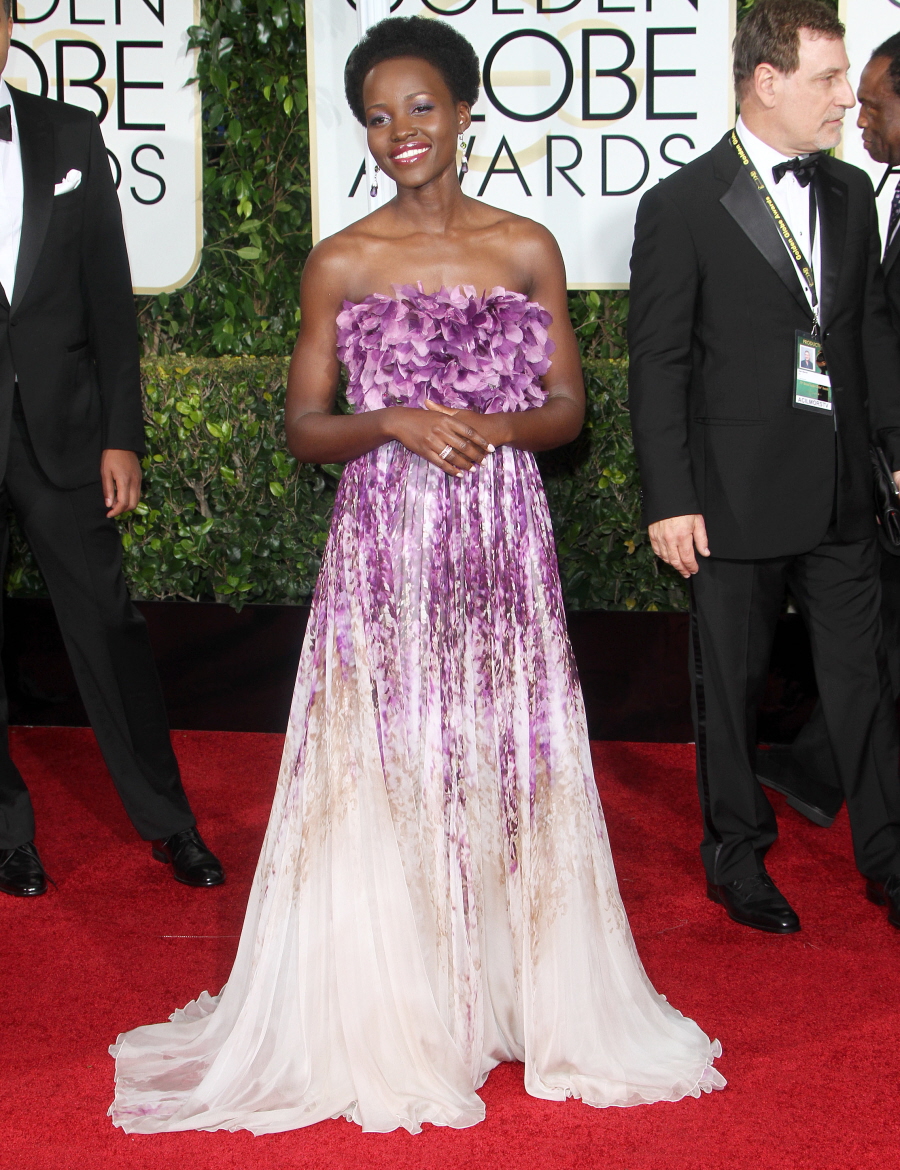 Speaking of disasters though, Kate Mara in Miu Miu. The dress could have been a cute-but-boring look, but Kate took it next-level fug with that belt. Honestly, the totally '80s belt didn't even register with me because I was so focused on her terrible hairstyle. GIRL NO. NO TO ALL OF THIS.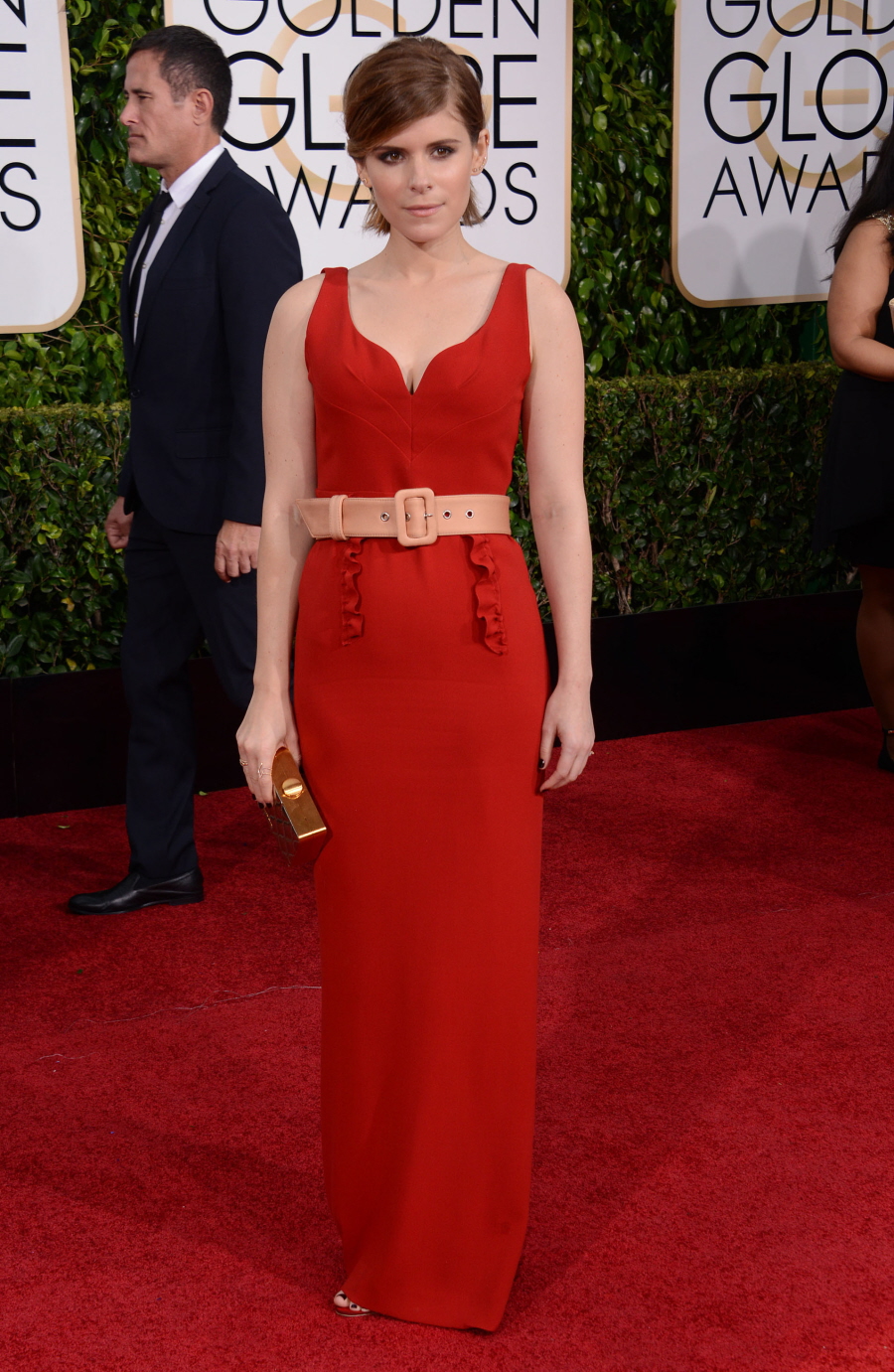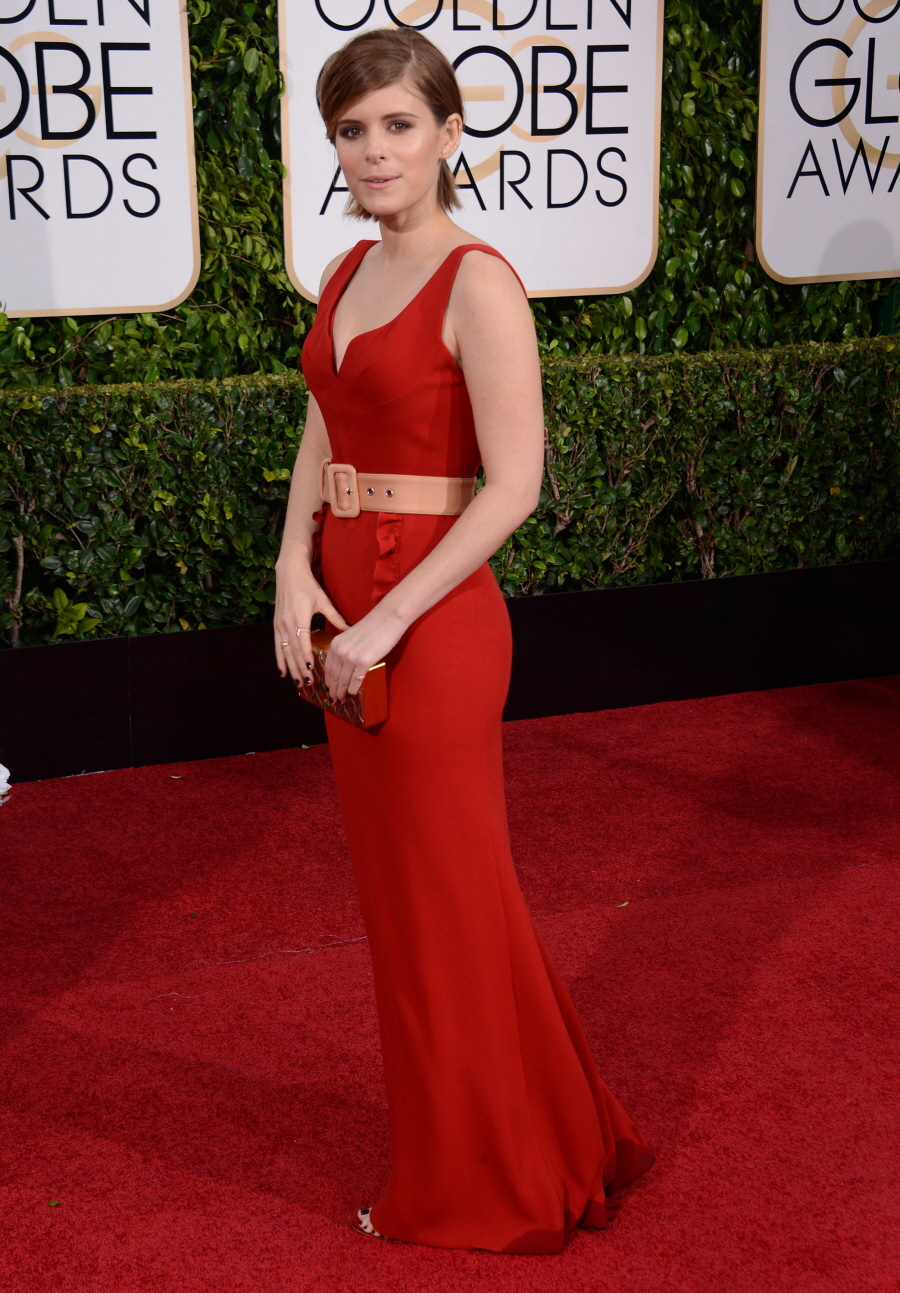 Joanne Froggatt won her first Golden Globe for her role in Downton Abbey. I have mixed feelings about her win, but I do like her. I wonder if she regretted wearing Marchesa for her big night?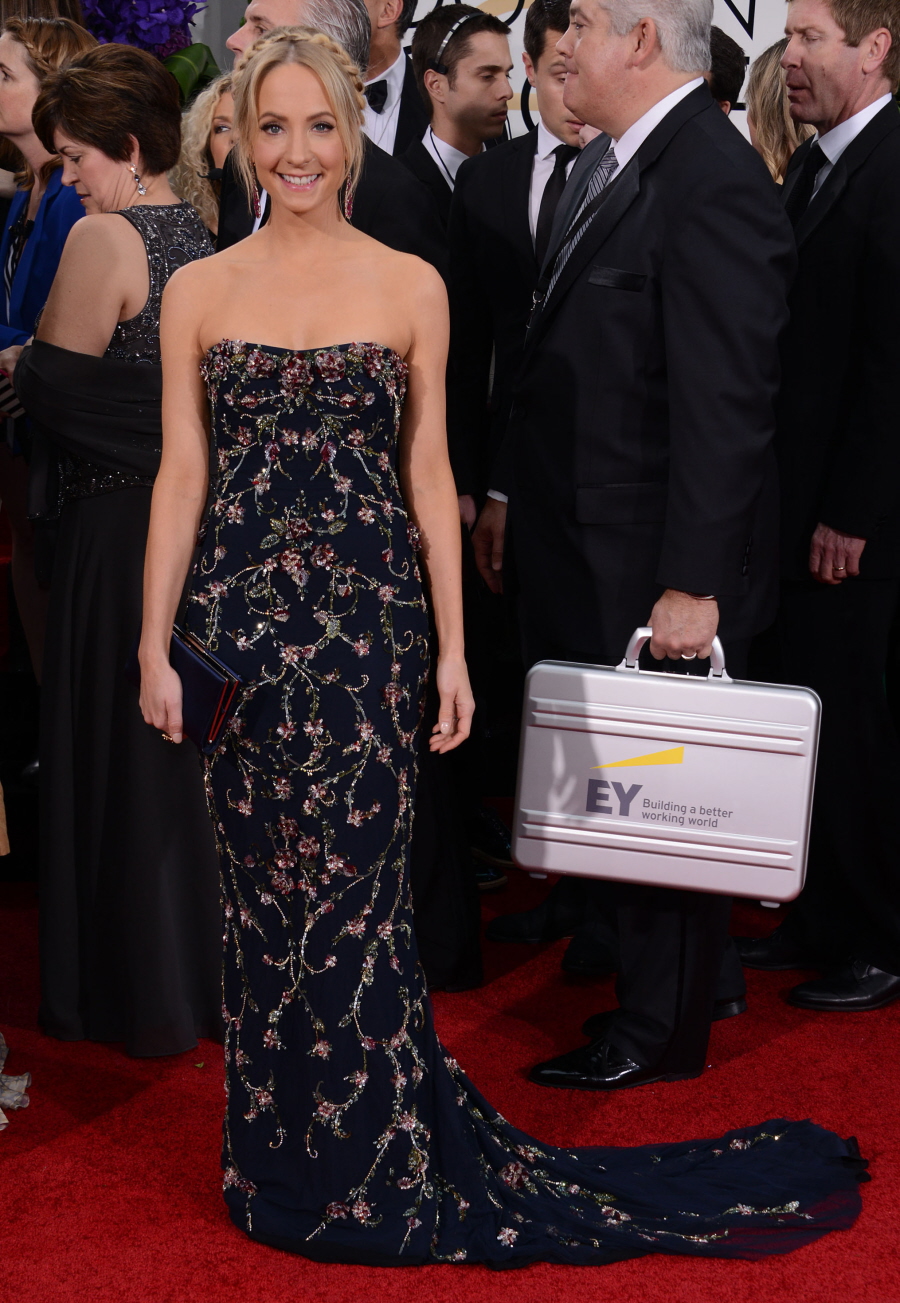 Y'all know I have some affection for poor Lady Edith and the lady who plays her, Laura Carmichael. So maybe it's my affection speaking, but I LOVE her in this vintage James Galanos. She looks amazing.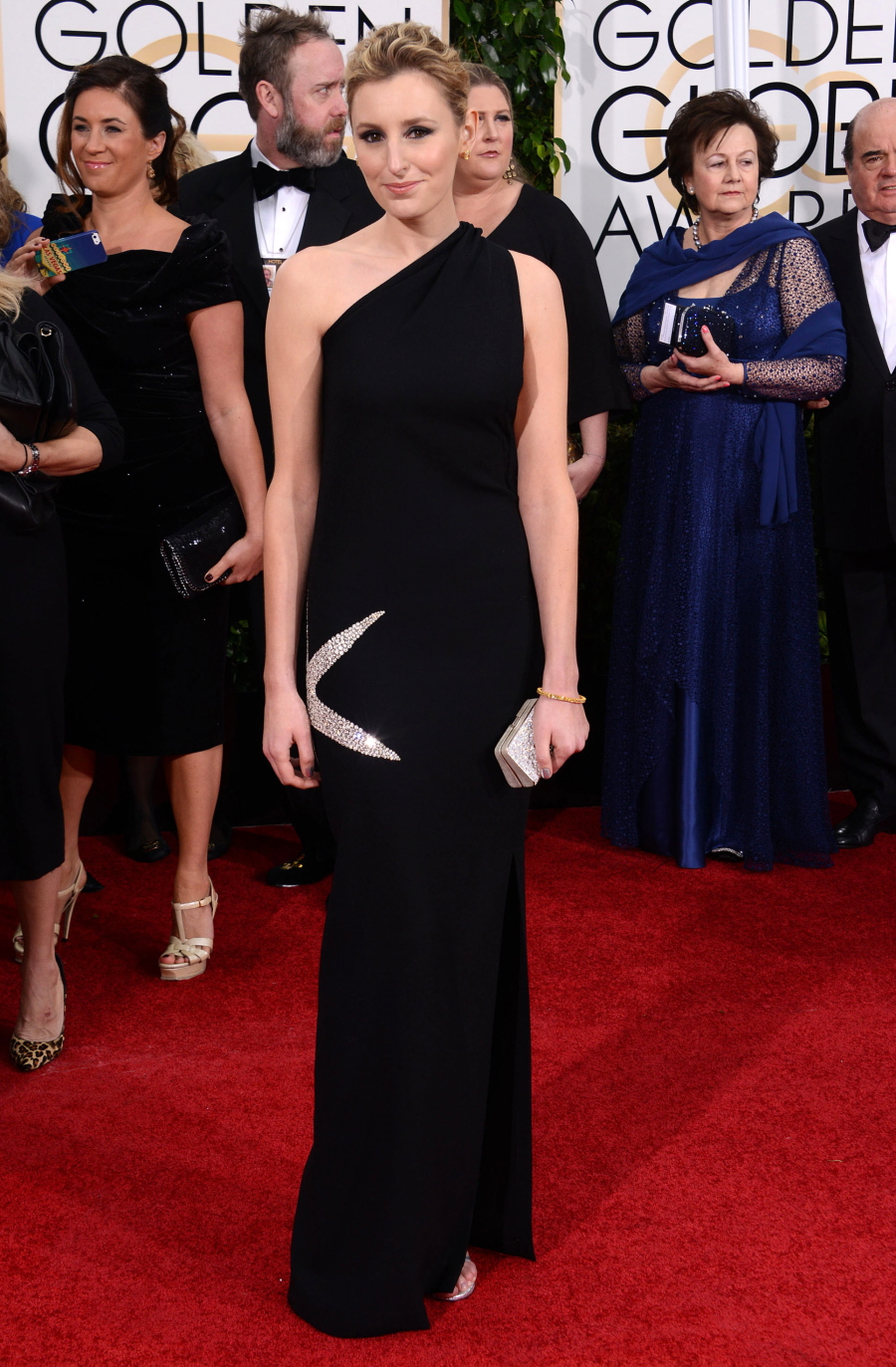 Photos courtesy of Fame/Flynet.