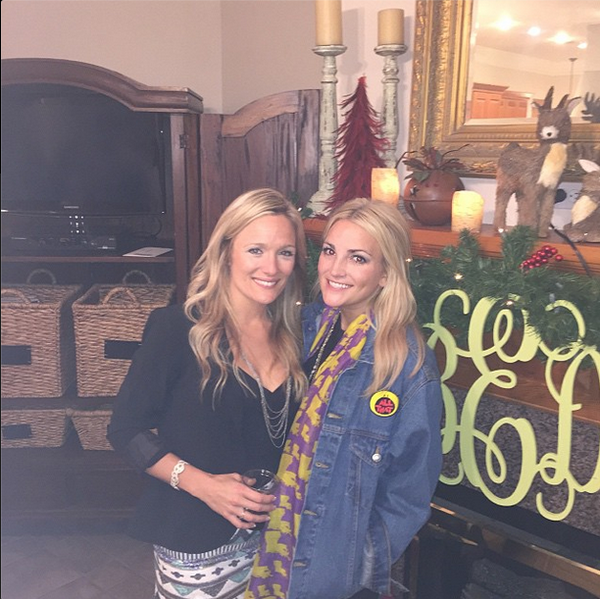 Jamie Lynn tweeted this picture earlier on the night in question
This is why TMZ is on top of the gossip game. When they say that Jamie Lynn Spears waved a knife around a pita shop to break up a fight, they deliver a couple of weeks later with the video surveillance. I want to know the logistics involved in obtaining that video. Did they send someone down to Louisiana to see if the footage existed, CSI-style? Did it take two weeks to negotiate the deal and work out the legal issues or was someone paid with cash and a wink? I'm thinking there were contracts involved.
As background, two weeks ago TMZ reported that Jamie Lynn Spears, 23, was at a sandwich shop in Hammond, Louisiana with a female friend when a fight broke out in which her friend got knocked around. (The initial report claimed that her friend was hit with a beer bottle, a follow up clarified that cops confused the beer bottle incident with a fight at that same shop the night before. Jamie's friend was actually "knocked over during a fight at the Pita Pit between a bunch of guys.") In order to break up the fight, TMZ reported that "Jamie pulled her [friend] behind the sandwich counter – then grabbed a long serrated bread knife and started waving it around to stop the fight."
Now that we've seen the video, available on TMZ, we know that the friend was never pulled to safety but that Jamie did go behind the counter, grabbed a knife, waved it around and then yelled over the counter at the people involved in the fight. She seems to have put the knife down before she really started yelling. She never made it to the other side of the counter with the knife, because the guy working there blocked her from leaving with his bread knife. He works at a violent pita shop, that guy knows that some sh*t will go down if someone has a weapon. All the worker did was finish cleaning up, pick up his phone and call the cops. (I'm assuming he's on the phone with the cops.) He didn't get involved at all, and if he was working the previous night he just dealt with this the day before.
Jamie seems to acknowledge that she shouldn't have grabbed a knife to break up the fight. Her last tweet was this quote:
Goodmorning!!! #repost pic.twitter.com/siWvkEhnha

— Jamie Lynn Spears (@jamielynnspears) January 12, 2015
That's true and a nice sentiment. As for her wielding a knife and yelling, at least she did something. I mean the knife was unnecessary and that could have escalated, but she didn't just get her friend out of there and leave, she tried to break up a fight. It wasn't the smartest thing to do but it seems to have worked. Also, maybe I live a sheltered life but I've never seen a big fight like this in person, only in the movies. A few times I've seen two people fight and other people try to break it up, but this looks worse than that. Maybe this pita shop should close around 9 or 10pm so it stops serving drunk, belligerent customers.
This is a few months old, but have you seen the gif/video of the dogs breaking up the cat fight? I can't stop watching it.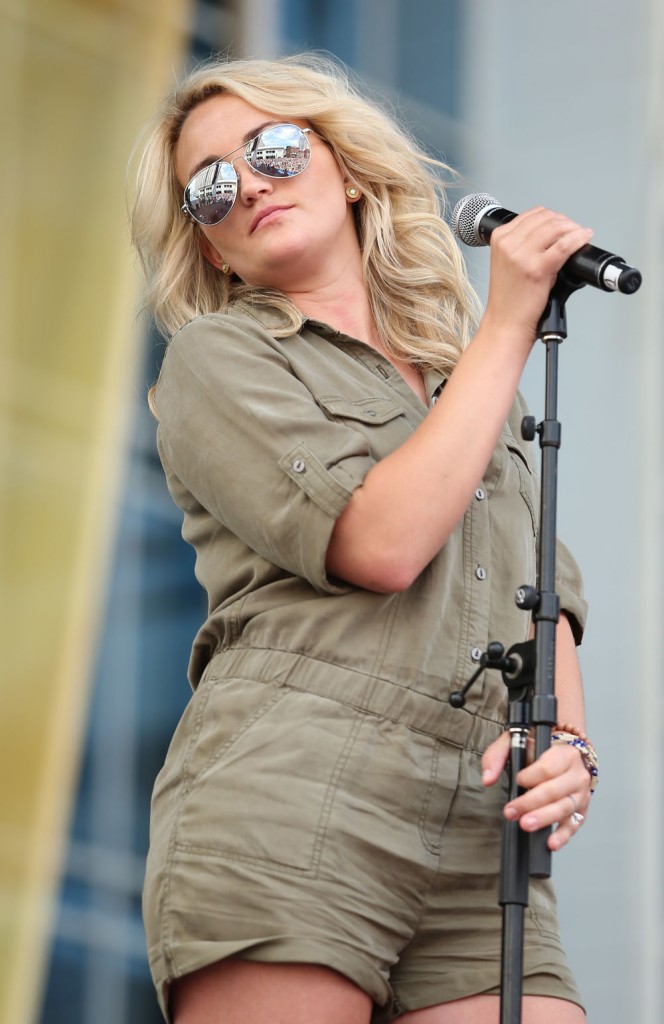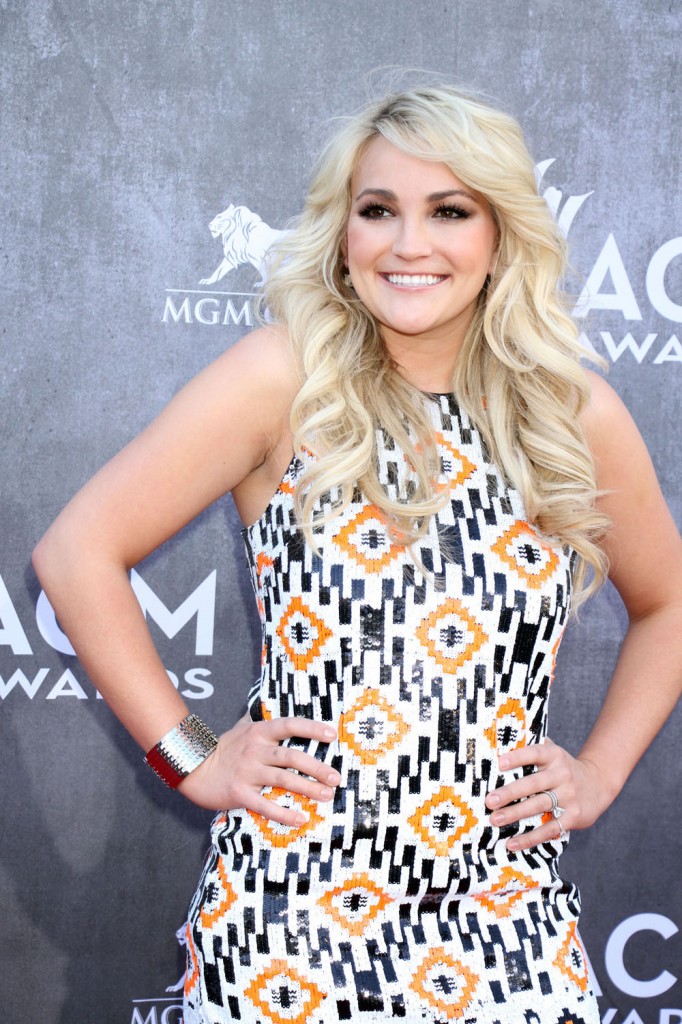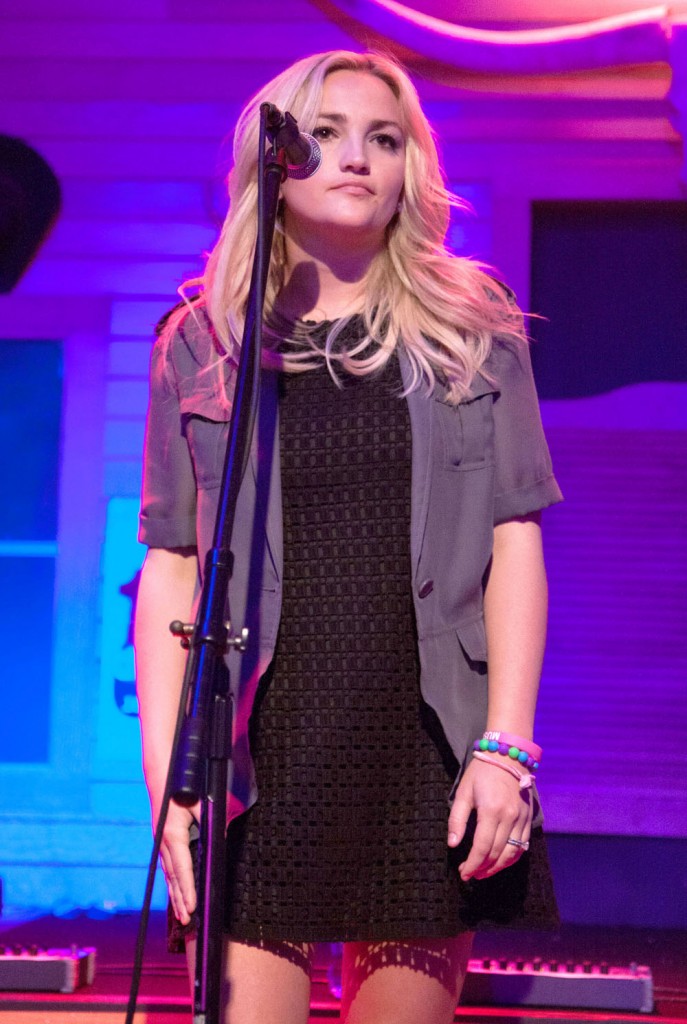 These are photos of Jamie Lynn performing at the CMA Music Festival in June and July and at the ACM Awards in April. Credit: FameFlynet, WENN.com and header photo is from Twitter.