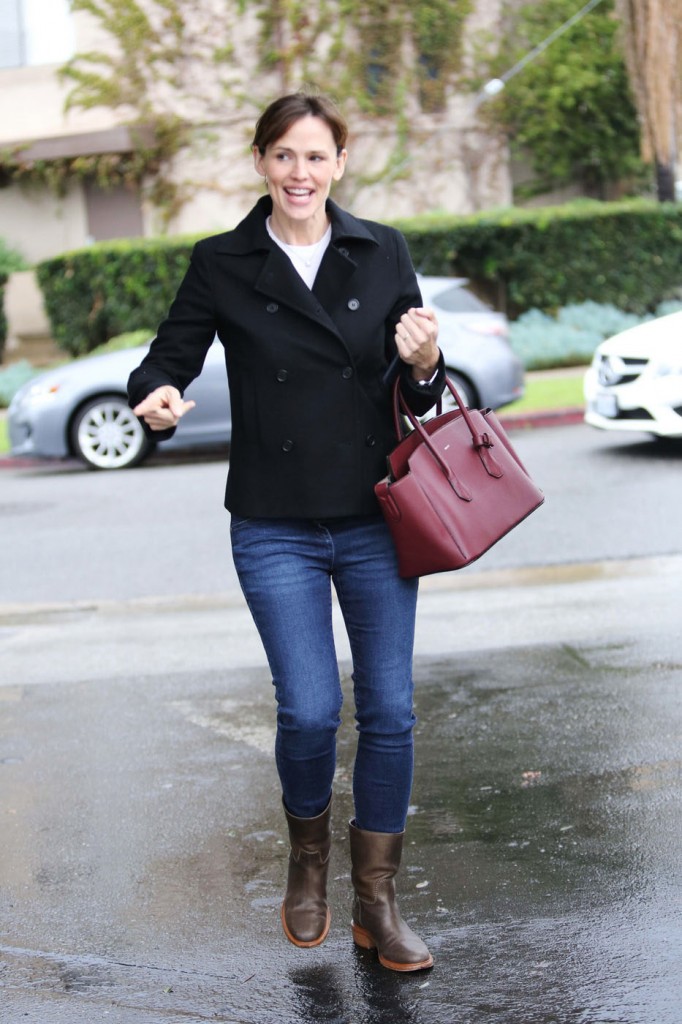 Jennifer Garner has a new interview on Yahoo! beauty with famed makeup artist Bobbi Brown. It's a good read with a conversational tone. Garner gives a lot of details about her beauty routine, which of course relies heavily on various Neutrogena products, for which she's a spokesperson. She also talks about the anti-paparazzi law that passed in California in late 2013, making it a crime to "seriously alarm, annoy, torment or terrorize" children when photographing or recording them. The law passed after Garner and Halle Berry testified in front of the California State Assembly Judiciary Committee.
BB: I know you were a big part of the bill that passed to protect kids from paparazzi. Could you tell me about that?

JG: Halle Berry passed the bill and she let me be a small part of it. And then, Kristen Bell went out and convinced all of the tabloid magazines to agree not to print photos of kids, and it's changed my kids' lives! It's been over a year, and there isn't a day, that we don't talk about how different it is. If they're right outside your house, then when your kids wants to learn to ride a bike, it's very uncomfortable. They don't want to go biking in the middle of a photoshoot. But now my kids can go out and just go for a walk or go to the mailbox—things that we just didn't do. Sometimes I still have paparazzi, myself, and sometimes they will shoot my kids, and I keep track of it. I will definitely take them to court if I have enough to make a case.

I have to say, I really didn't think that was possible. I tip my hat to Halle and Kristen. I thought they were both shooting at something that couldn't be caught, and they did it.

BB: Don't you think healthy skin also has a lot with what you eat?

JG: Yes, I eat a lot, a lot of salads. That's the way that I get my veggies. I eat lots of leafy greens, dark greens, with rice too because I want it to be a meal. I just have a big bag of greens that I get from the farmer's market on Sunday. I keep it in a Ziploc bag and I just pull out handfuls of it for lunch everyday and add whatever I have to it.

BB: Does your husband eat the way you do? Are you both on the same page in terms of health and eating?

JG: He will eat the way I do unless he's in the middle of really, really training for something. And then, it's such a different thing. Every calorie and every gram of protein—everything's counted in a way that… I don't know how he does it.

BB: What happens when you come home from an awards ceremony and you're like, OK, I haven't eaten in two days to get into this dress. What is your go-to splurge? Pizza?

JG: Oh, I never do that. I don't wear crazy dresses. With food I'm probably good 80% of the time. I've found out that I cannot pass up pizza without having some. I just can't! My kids have a lot of pizza. I can't go to a kids birthday party without having a slice.

I mean, believe me, there's always a point in the fitting where I feel like, 'Why I didn't I just try to lose four pounds and then I could wear any dress?' I just can't though. I dieted for so long in the middle of doing Alias and being a superhero, that there's something in me that can't do anything that extreme.
I like Garner's approach to eating, which seems sensible and is pretty close to how I eat. I eat a huge salad for lunch every day and I try to eat well most of the time, with the occasional treat. Also, Garner works out with a trainer every morning at her house, she didn't mention that in this interview.
As far as the paparazzi issue, we don't publish many photos of kids so I didn't realize how much it's changed for some celebrities since the law passed. Plus we still see a lot of photos of her children. I'm glad things are better for her family now, particularly for her children, who never asked for the attention.
There's more on Yahoo! if you're interested, including Garner's explanation of why she rarely wears makeup when she's not at work and how she balances her career with motherhood. I think she's scaling back her acting and doing more endorsement gigs, like Neutrogena and Capital One, but she obviously doesn't talk about that.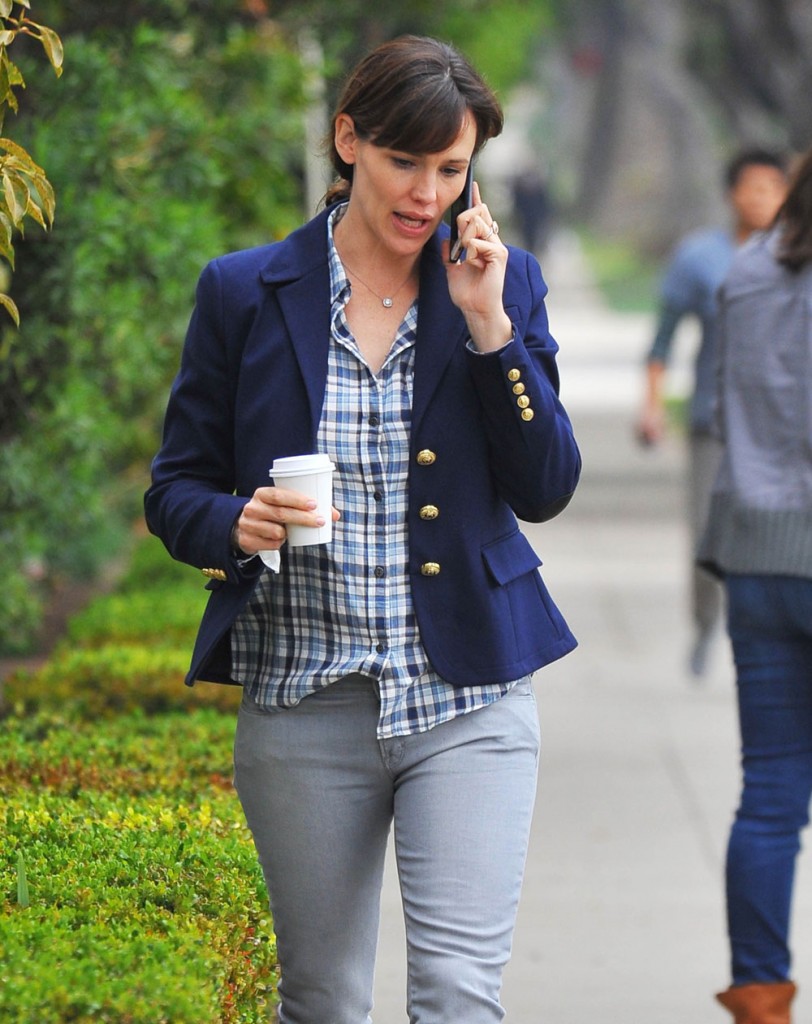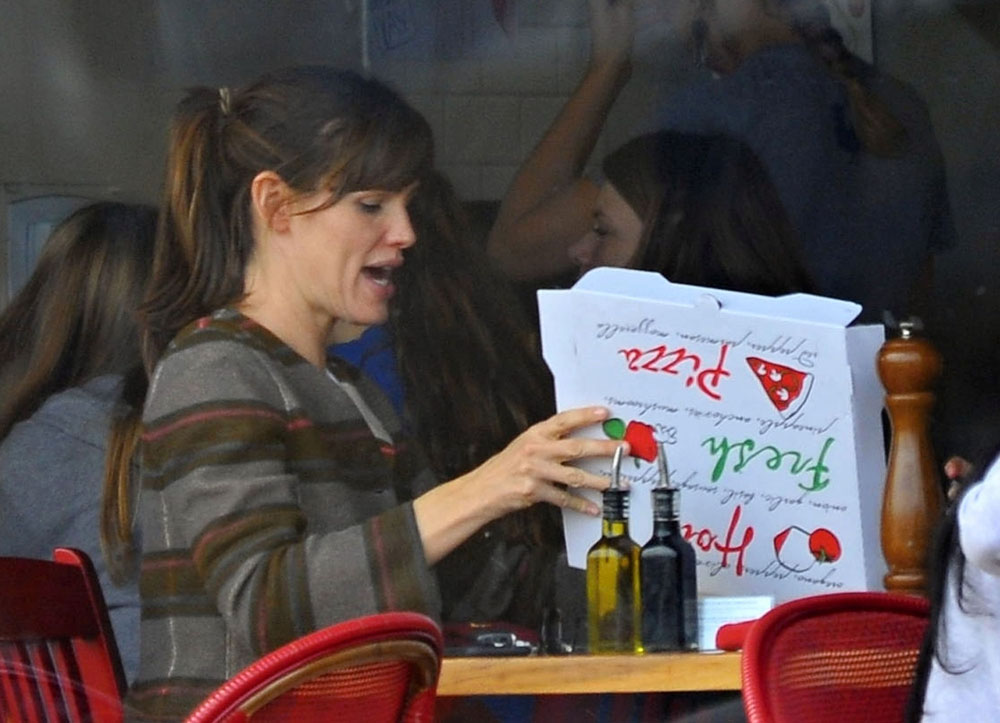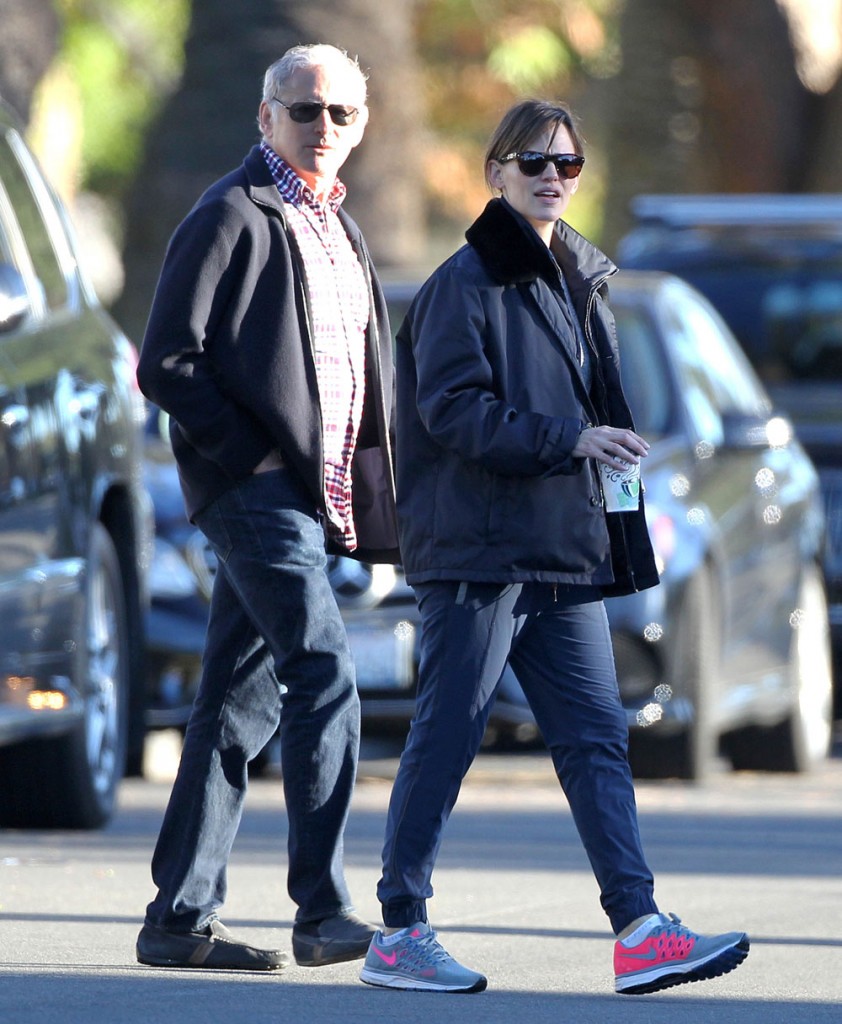 Garner is shown out this month and in December. She's shown with Victor Garber on 1-15-15. Credit: FameFlynet and Pacific Coast News