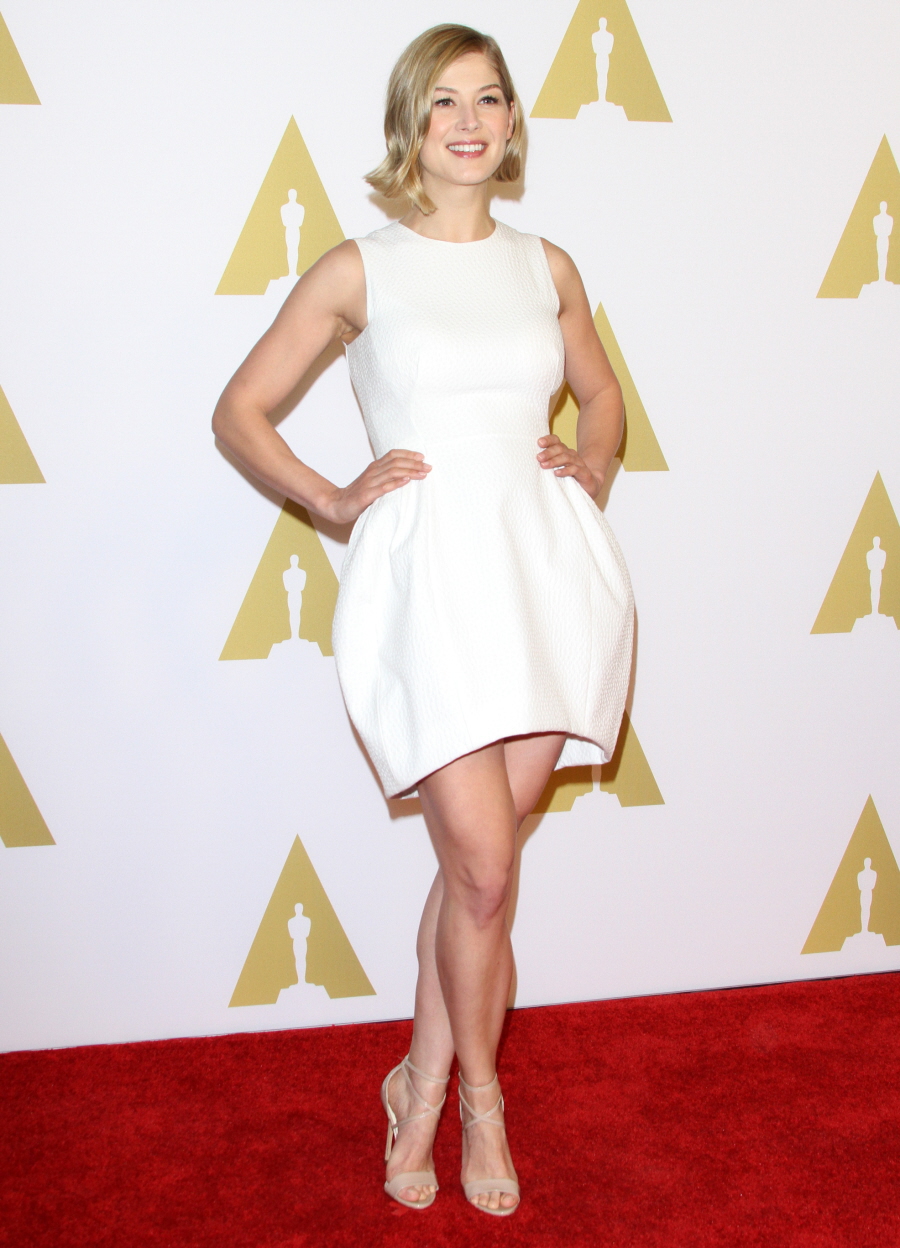 The annual Oscar Luncheon is far from a major red carpet event, although in the past decade or so, the luncheon has become more of an "event". Nowadays, there actually is a red carpet and all of the nominees pose for the photographers, etc. But it is much more low-key, and the fashion reflects that. Most ladies wear suits or simple dresses and the men tend to go with suits-no-tie. Some ladies can pull off a more casual-business look and some cannot.
For what it's worth, I think Rosamund Pike is my pick for best dressed of the luncheon. She's been such a disappointment so far on major red carpets, but this fun Vionnet dress is lovely. It's girly and whimsical and yet very clean and simple. Perfection!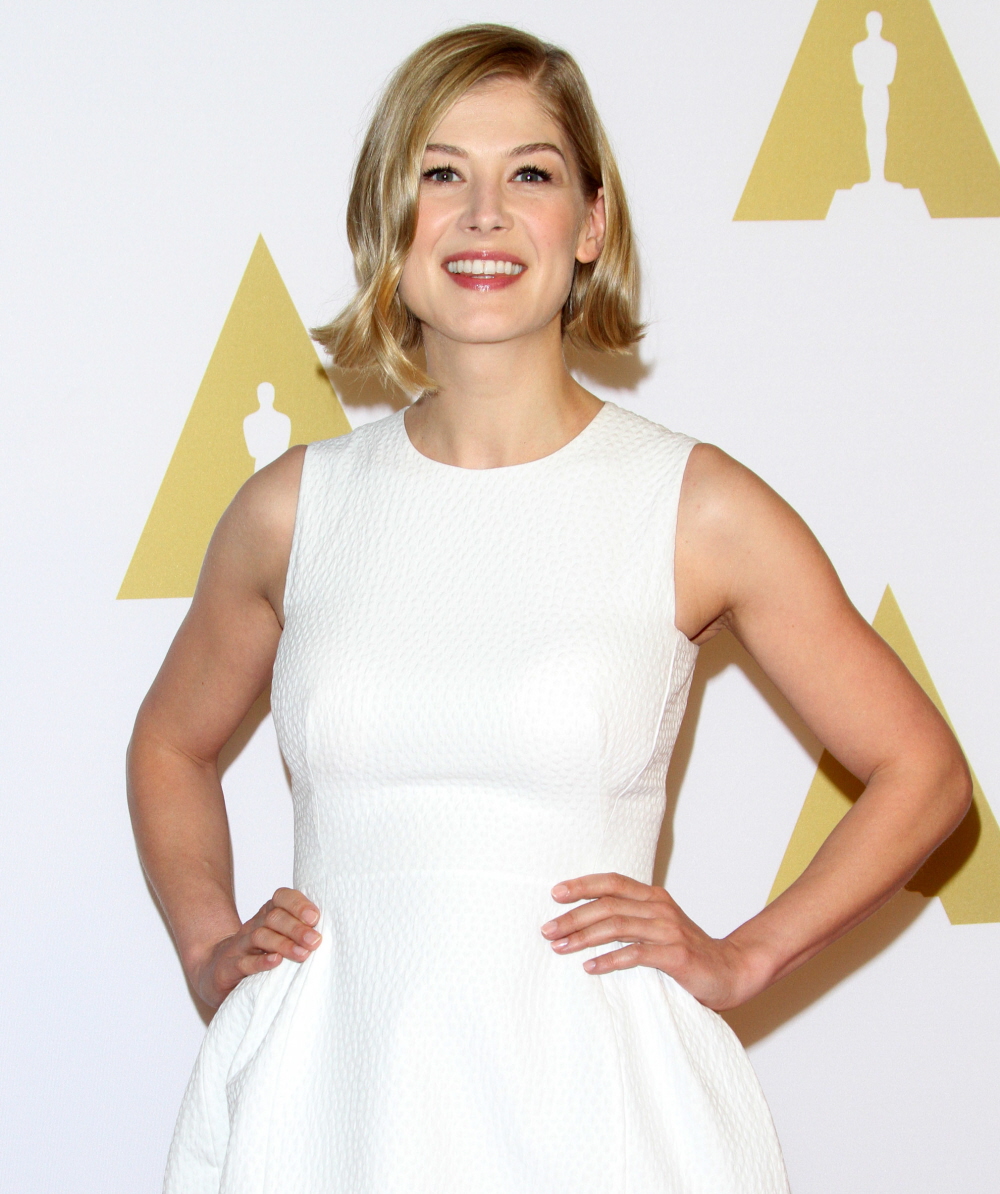 I think Reese Witherspoon went too safe in this Giambattista Valli. She made a classic Southern-girl mistake: everything is too matchy-matchy. White and black dress, white and black sandals, no jewelry, blah. Nothing pops. Nothing says "look at me, I'm an American citizen!"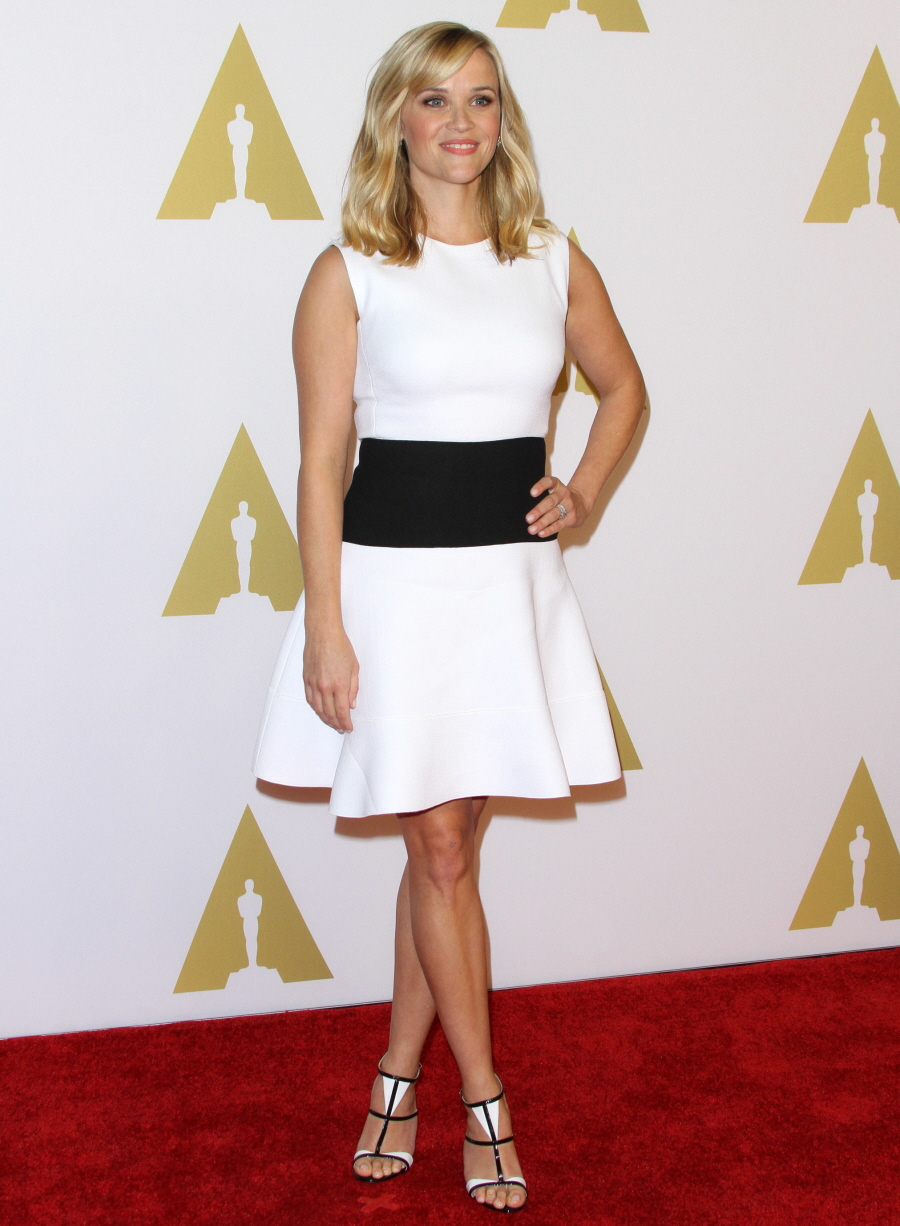 Felicity Jones wore this Dior dress. It's… um… well, it sort of stands out. The way a muddy green apron over a sequined turtleneck stands out. I'll give her this: it seems more "fun" than anything else she's worn so far.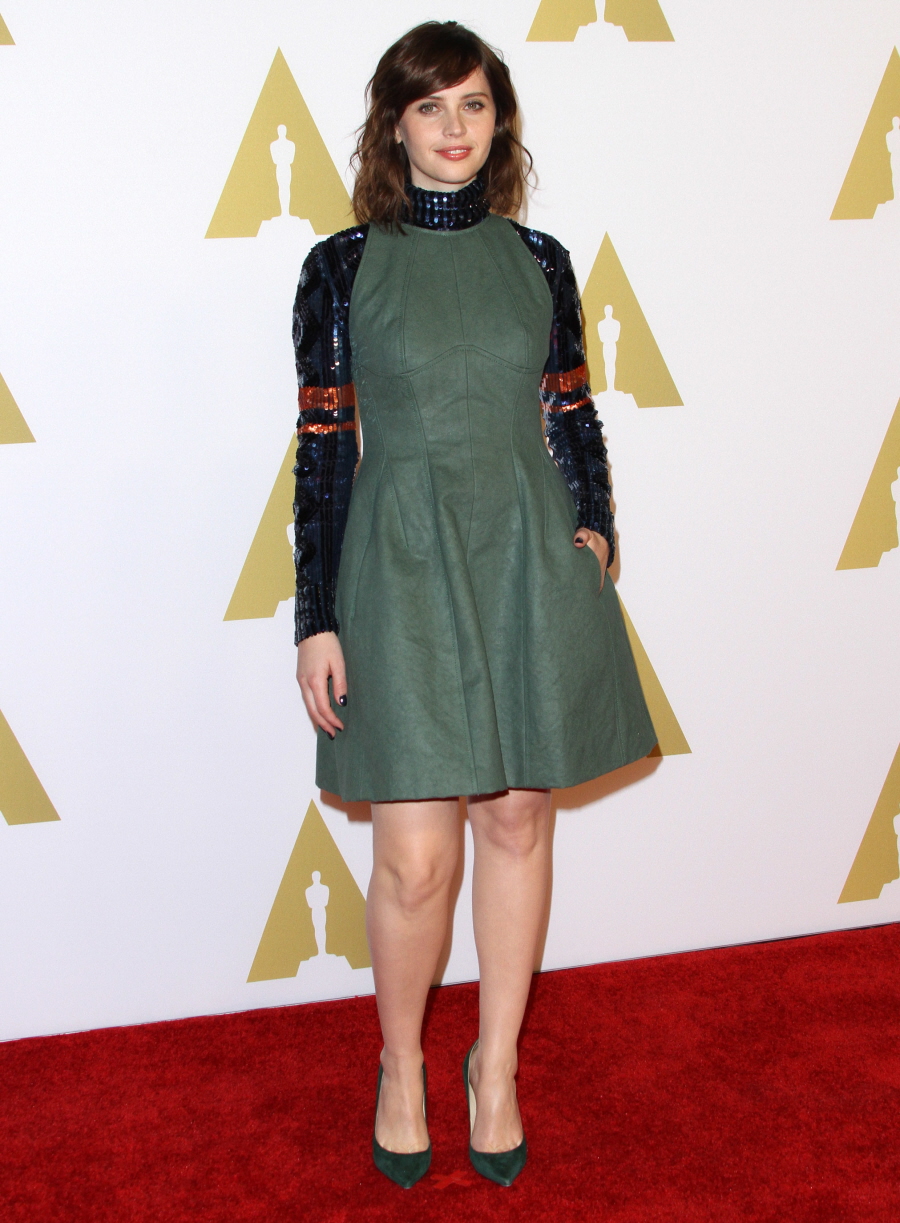 Julianne Moore in a red, peplum'd Prabal Gurung. It's fine. I hope she's getting this crap out of her system. Go ahead, Julie. Wear all the peplums you want before the Oscars. But if you DARE wear a peplum on the Oscar red carpet, WE ARE FINISHED.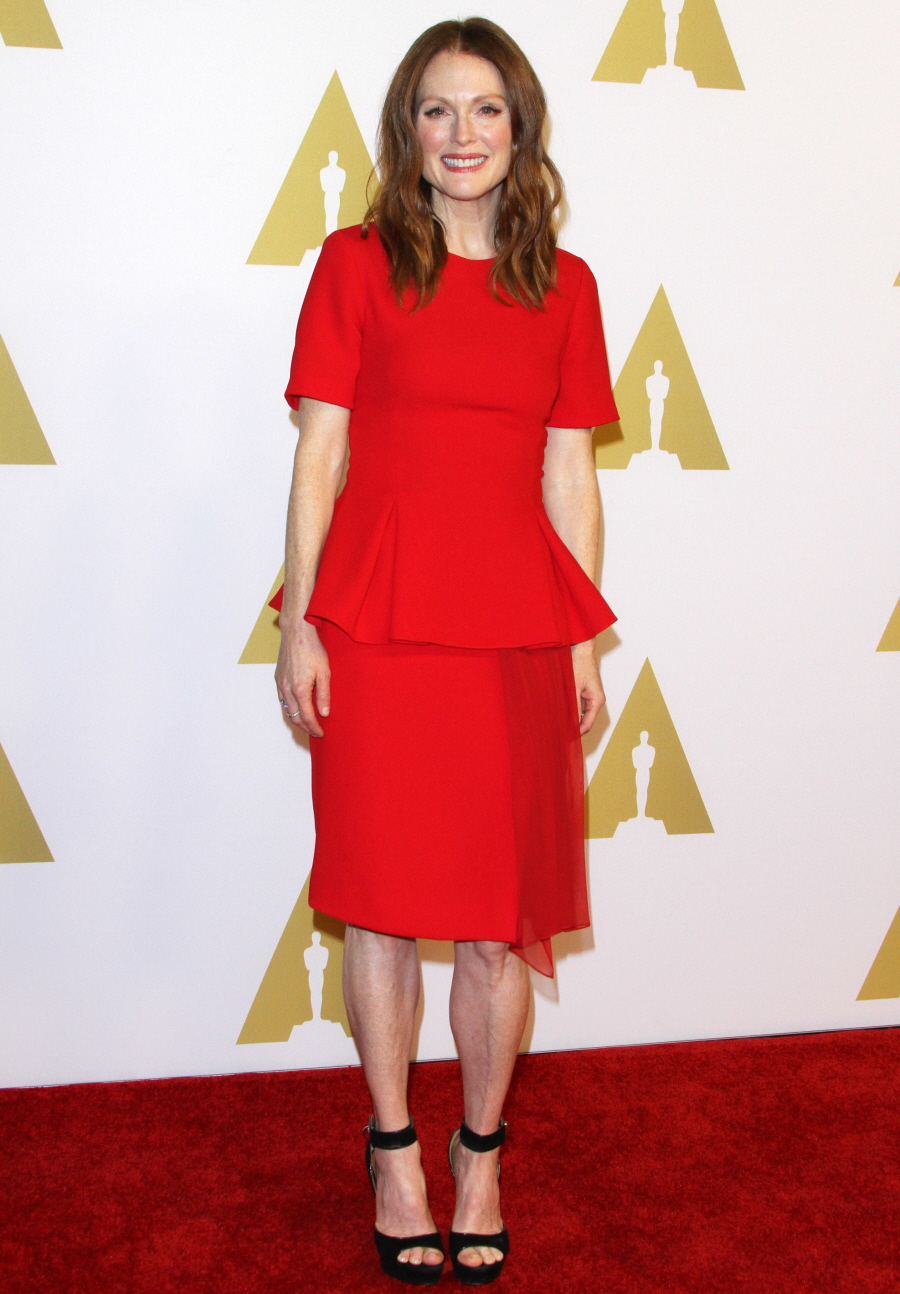 Marion Cotillard in Dior. She wears Dior to most major events, and it would be news if she did NOT wear Dior to the Oscars. I hope she makes Raf Simons make her something really stunning, rather than picking something straight off the runway. Personally, I don't think this particular Dior look bodes well.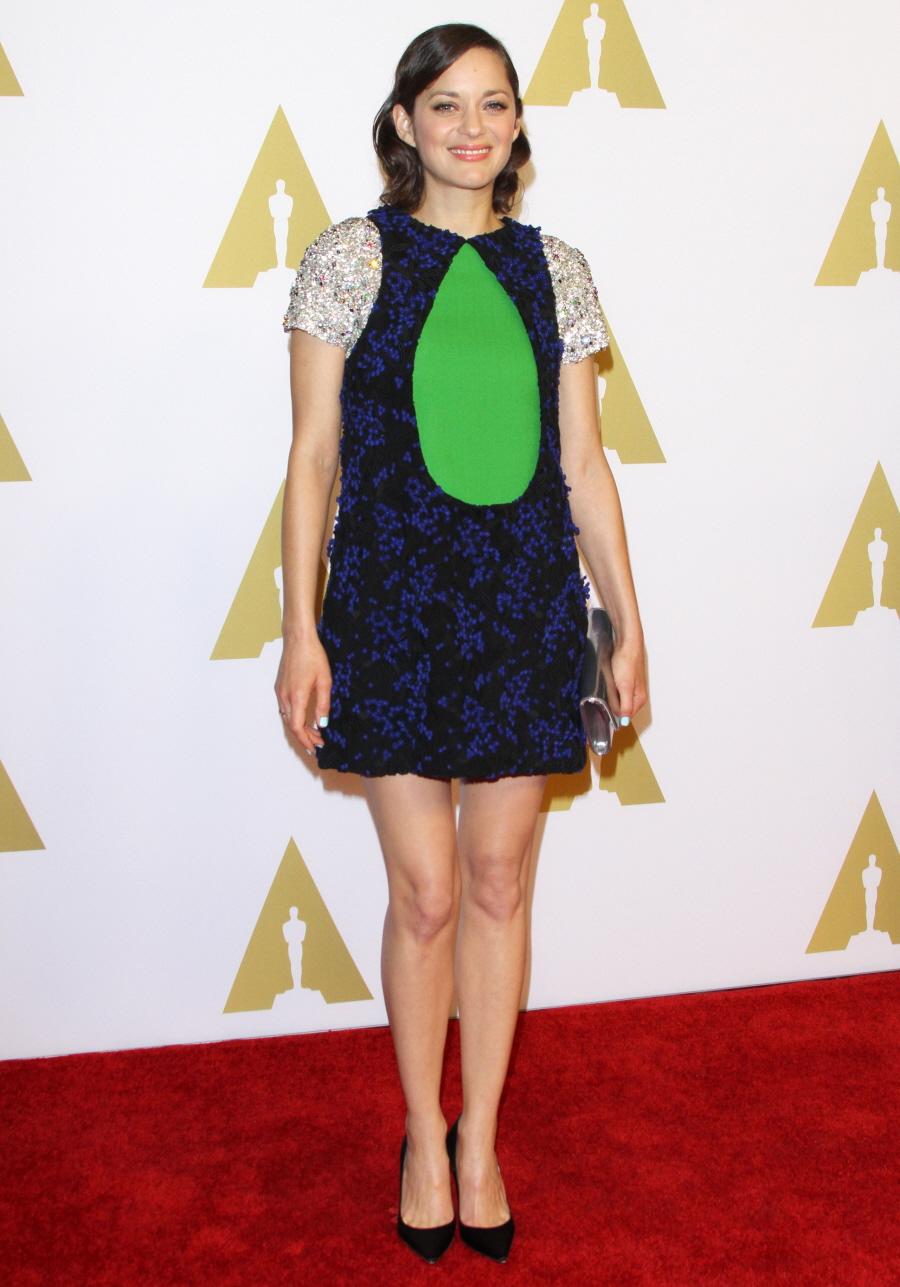 If the structure of Laura Dern's Roland Mouret dress looks familiar, that's because Victoria Beckham regularly rips off Mouret's designs. It's a really weird graphic, not entirely unpleasant. She stands out in a sea of solid colors. I wonder if I would have liked this more on Julianne Moore?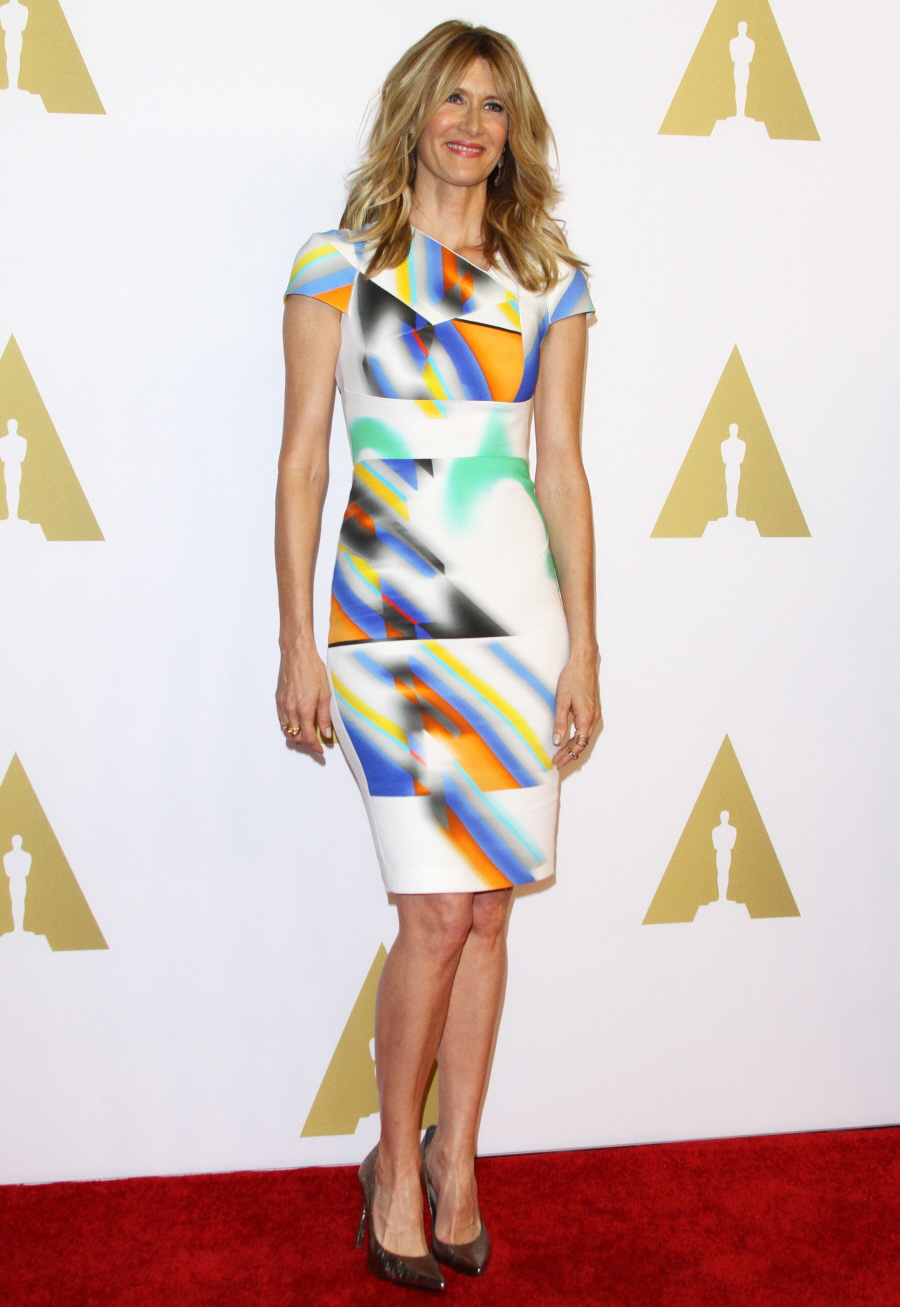 I don't have an ID on Oprah's dress. I love her in the color purple. GET IT?! She does look amazing, but those shoes need to go.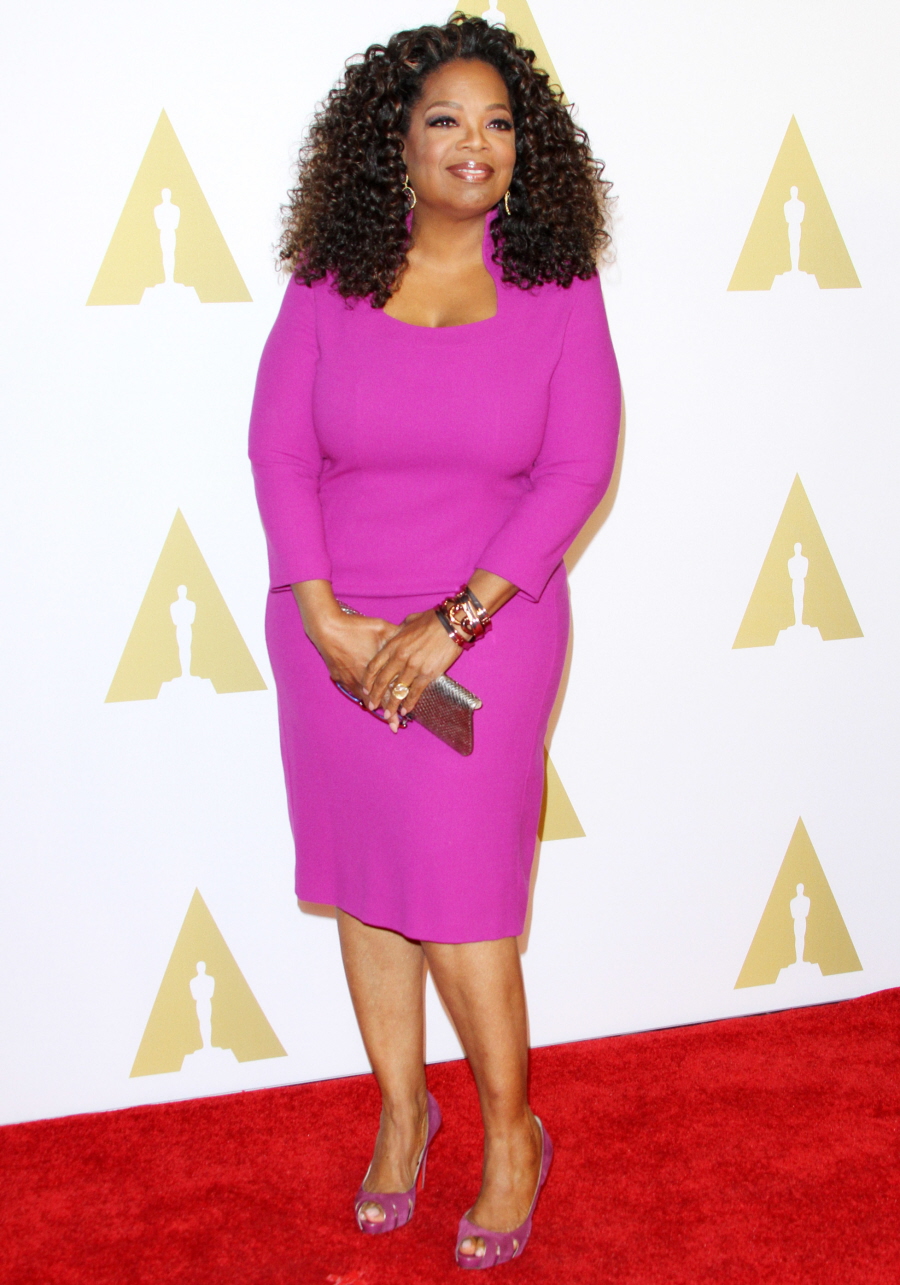 Emma Stone in Michael Kors with Christian Louboutin heels. Sigh… I feel like Emma Stone mixes her prints too often. Like, that's her style crutch, her shorthand for showing how avant-garde and "fun" she is. "LOOK AT ME, I'm mixing prints! I'm a woodland fairy!" I don't like the outfit in total, and the sweater in particular has a terrible cut. It makes her look thick in the middle and there is nothing thick on Emma at all.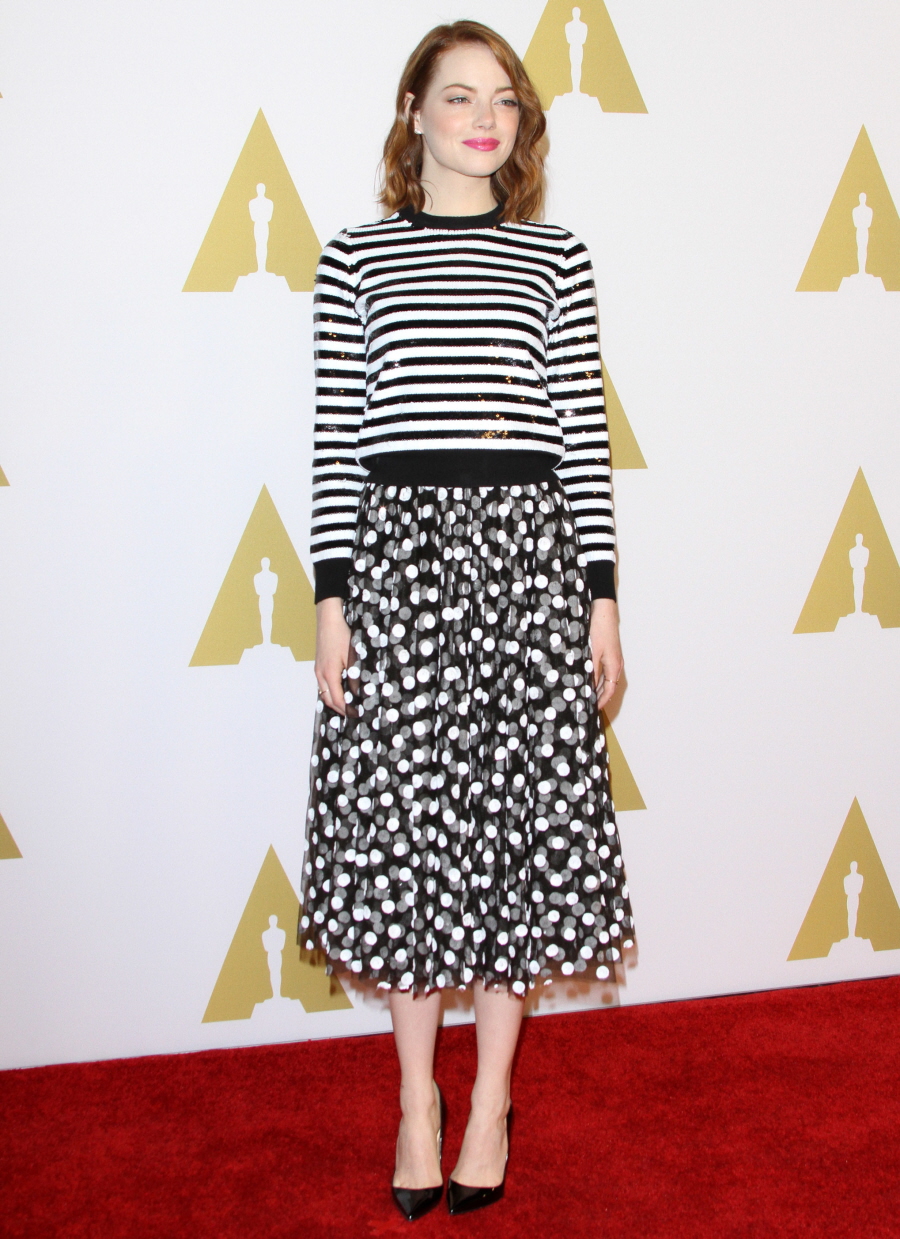 Photos courtesy of WENN.