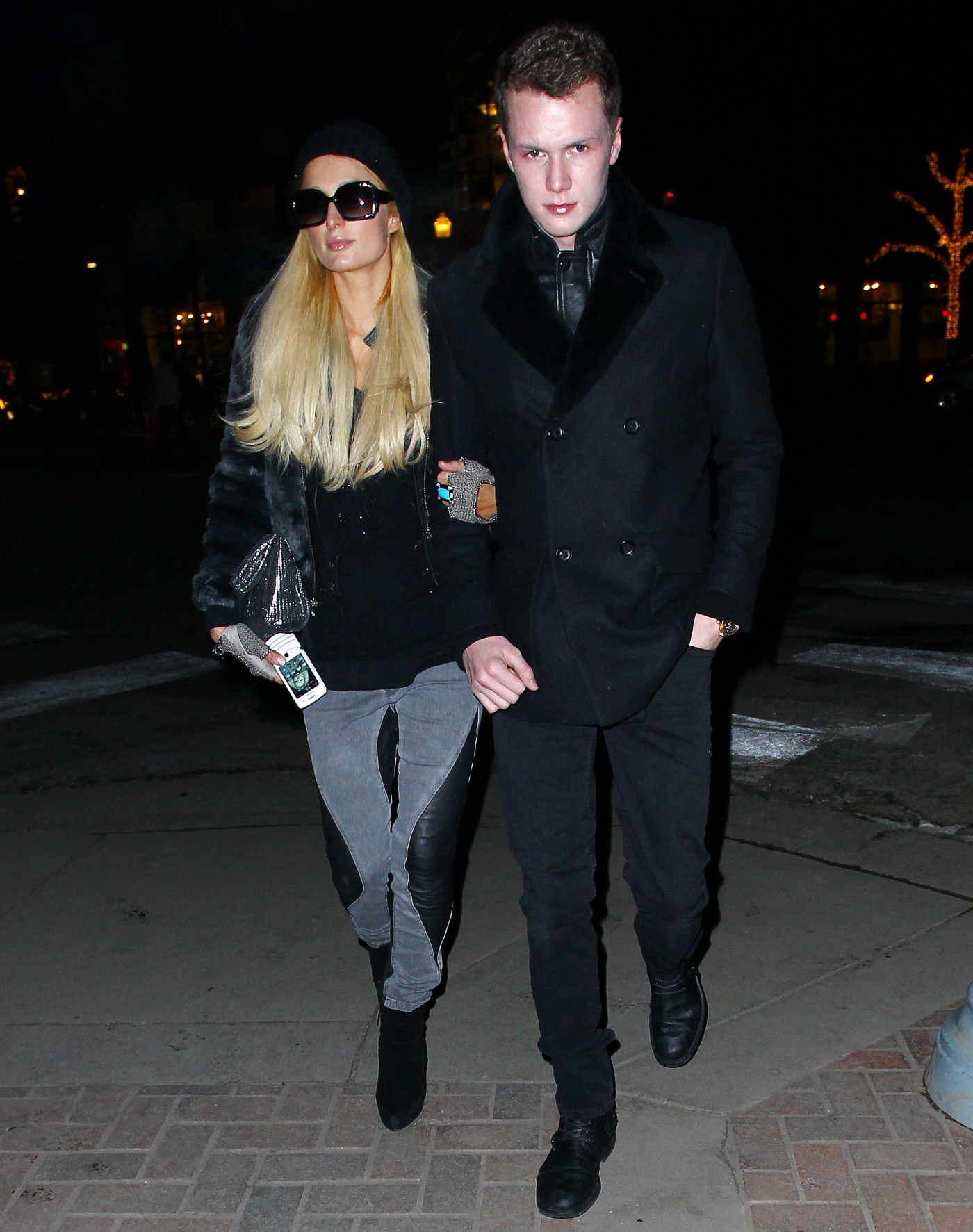 I never realized how little we see of Paris and Nikki Hilton's brothers. These days, we rarely even see Nikki! These are photos of Paris and her brother Conrad from 2011. There are two younger brothers, Barron and Conrad. Barron was the one in Miami a few years ago, getting into cracked-out beefs with Lindsay Lohan and her sketchball crew. That should tell you a lot about Barron. As for Conrad, he's only 20 years old and he's already got a criminal record, how shocking. In 2012, he was charged with a DUI (for alcohol and marijuana), put on probation and then he violated his probation by getting high.
Well, guess what? Conrad might be attempting to be the most screwed up of the whole Hilton clan. And that's saying something. Incidentally, I love it when people sound just the way you'd imagine. Like, Kim Kardashian sounds exactly like you'd expect: like a vapid p0rn star doing a baby voice. And Conrad Hilton sounds exactly like what you'd think of a spoiled trust fund d-bag whose daddy writes checks to make the problems go away. Long story short: Conrad went berserk on a plane and he was yelling to and about PEASANTS!!!!
Paris Hilton's younger brother Conrad Hilton was just arrested in L.A. for allegedly going insane on an international flight back in July … and getting violent with flight attendants … TMZ has learned. According to officials, multiple witnesses on the plane say the 20-year-old went berserk on a flight from London to L.A. … and began screaming and threatening flight attendants.

According to witnesses, Conrad was heard yelling the following things during his meltdown:

— "If you wanna square up to me bro, then bring it and I will f–king fight you."
— "I am going to f–king kill you."
— "I will f–king rip through you."
— "I will f–king own anyone on this flight; they are f–king peasants."

Witnesses say … at one point during the flight, Conrad was ferociously punching the bulkhead of the plane … 10 centimeters from a flight attendant's face. Witnesses also say they could smell weed seeping out of the bathroom … and believe Hilton was the culprit. Conrad was allegedly so out of control, children on the plane were crying. At one point, Conrad fell asleep … and the captain authorized crew members to restrain him to his seat for the descent. Conrad was ultimately handcuffed to his seat.

Witnesses told officials Conrad grabbed a flight attendant's shirt and said, "I could get you all fired in 5 minutes. I know your boss! My father will pay this out. He has done it before. Dad paid $300k last time."

According to documents obtained by TMZ, Hilton admitted to taking a sleeping pill before the flight and then bragged that he "buried" the flight attendants.

"I told all of them I could get all of their jobs taken away in less than 30 seconds."

We just spoke with Hilton's attorney Robert Shapiro — yes, that Robert Shapiro — who confirms Conrad took a sleeping pill before the flight and he wasn't himself. Shapiro says there are numerous news reports and cases of people experiencing adverse effects, including aggressive outbursts … and he's suggesting that's what happened here.
What kind of amazing "sleeping pill" was that? Are they putting crystal meth into sleeping pills now? I mean, some people do some freaky stuff on Ambien, but I've never heard of someone taking an Ambien and going flat-out cray-cray on a plane and yelling at all of the peasants.
Here's the thing though… even if his name wasn't Conrad Hilton, he's still being treated differently than an Arab-American man or basically any darker-skinned man or woman who tried to pull this kind of stunt. I mean, if this was Mohammed Hilton-al Jabari, they would have put down the plane immediately and he would have been either shot or arrested on terrorism charges. Not only is this a tale of a poor little cracked-out rich boy, it's also a tale of white privilege.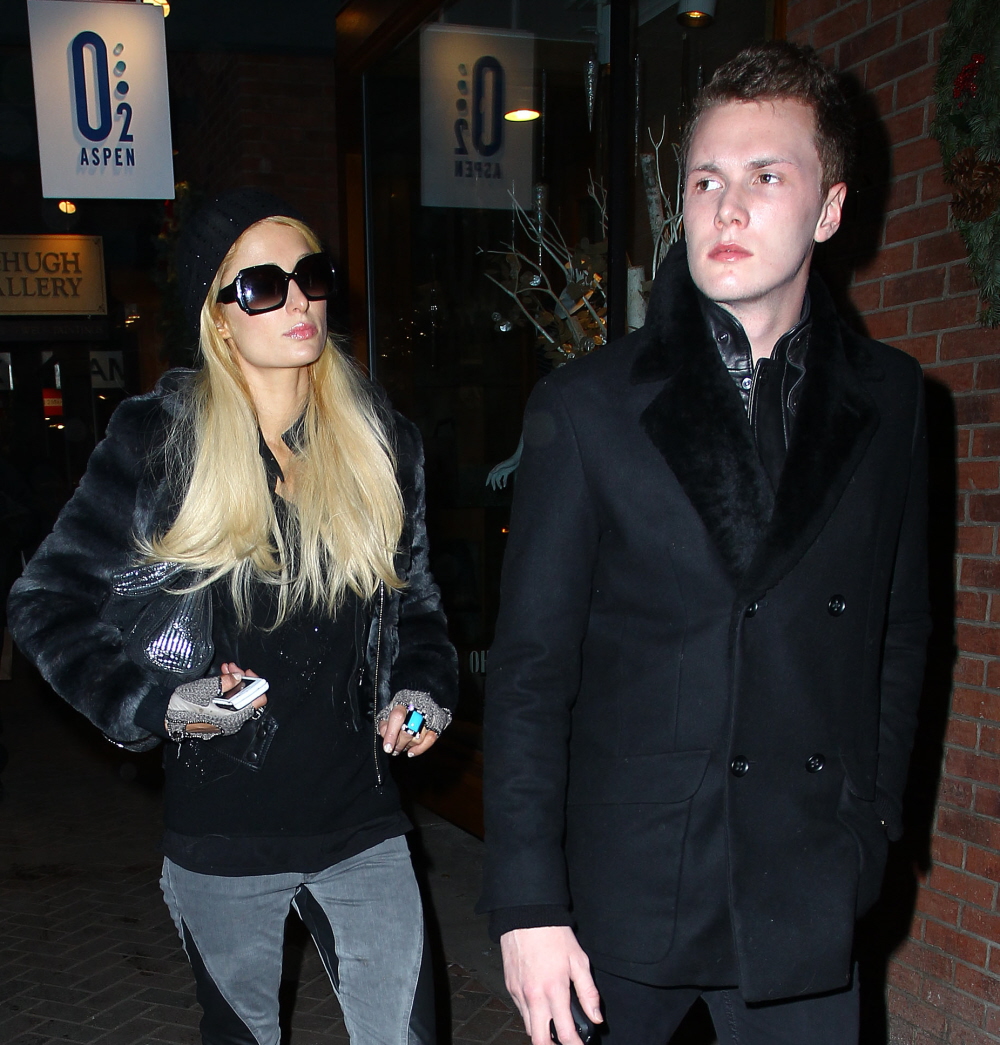 Photos courtesy of Fame/Flynet.