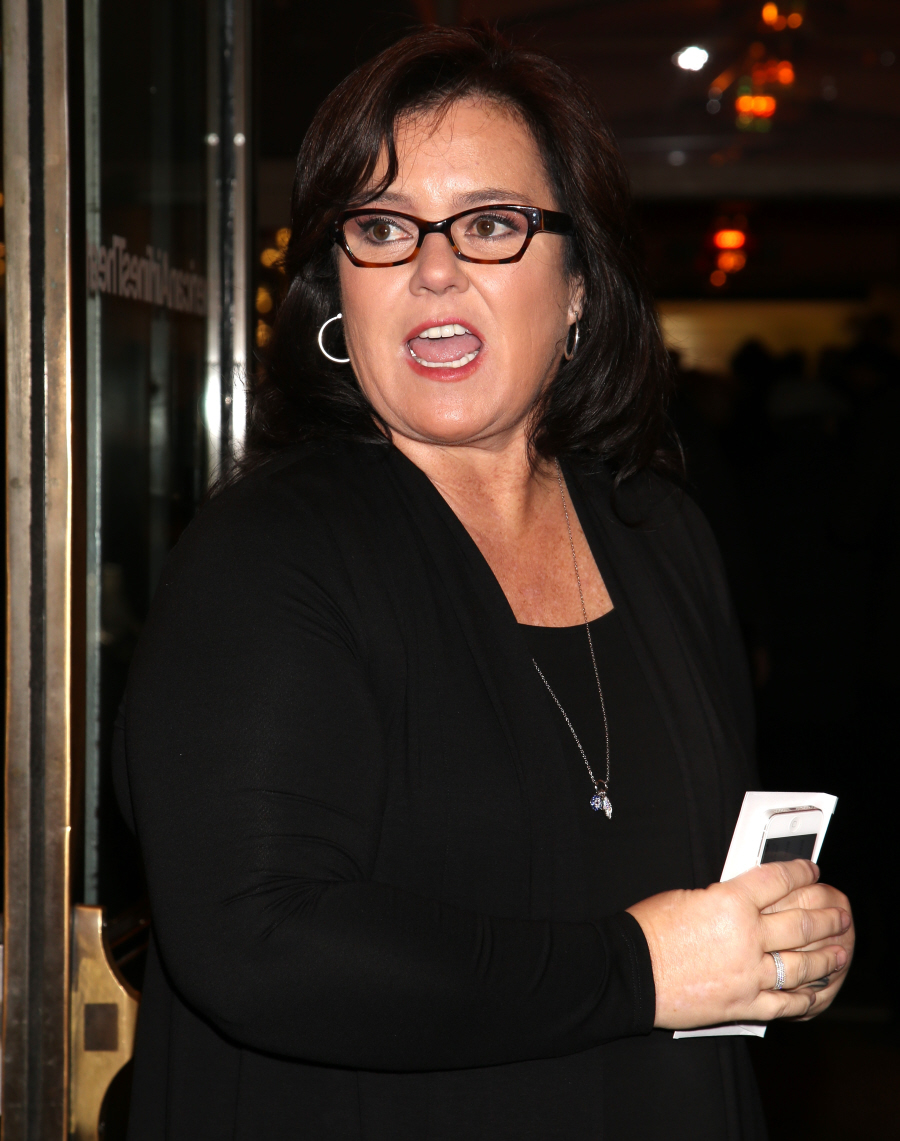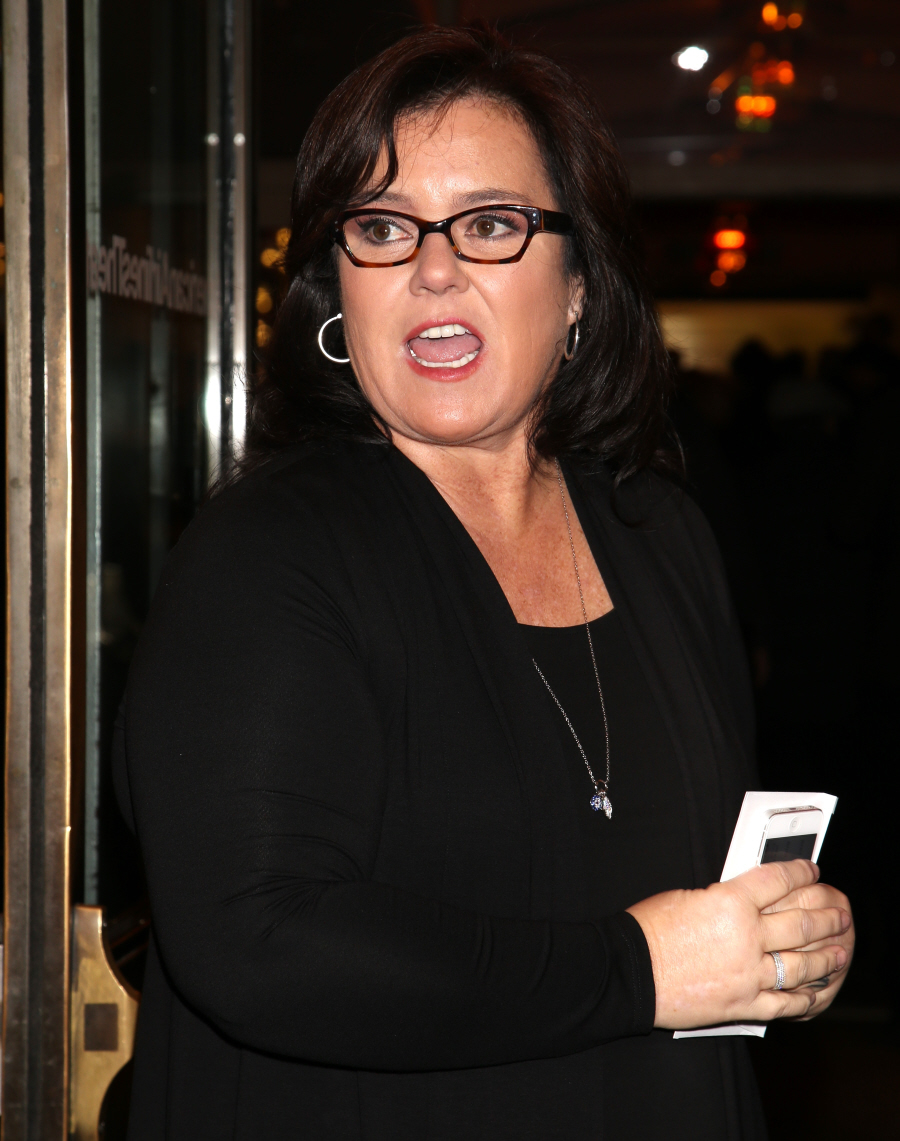 Rosie O'Donnell hit the gossip world on Friday with one "duh" piece of news and one genuinely shocking piece of news. The not-so-shocking news: Rosie is once again leaving The View, after only being back six months or so. She's not even going to finish one full season, which is no surprise. It's not like I even watch The View, but I'm always seeing headlines about Rosie fighting with various co-hosts or guests and on the whole, The View seems like a pit of vipers. As for the shocking piece of news, Rosie's three-year marriage to Michelle Rounds is over.
Rosie O'Donnell and her wife, Michelle Rounds, have split, and O'Donnell will leave "The View" next week to concentrate on her family's well-being, Page Six can exclusively reveal. Sources close to O'Donnell told us that she and Rounds, her wife of three years, have been living apart for months, and that O'Donnell feels she must leave the ABC daytime show to focus on her five kids.

Rosie's rep, Cindi Berger, confirmed the marital split, as well O'Donnell's departure from "The View," in a statement Friday night: "I can confirm that Rosie and her wife Michelle split in November. Rosie has teens and an infant at home that need her attention. This has been a very stressful situation. She is putting her personal health and family first. ABC has been wonderfully understanding and supportive of her personal decision to leave 'The View.' Next week will be her last."

O'Donnell, 52, married her second wife Rounds in private in June 2012. In 2013, they adopted a baby girl, Dakota. She has four other older kids. Last fall, O'Donnell returned to "The View after her first tumultuous exit from show back in 2007. Rumors of her latest departure began just months later due to reported friction behind-the-scenes. But sources said the decision to leave was "very personal" and because of the breakup.

ABC said in a statement confirming her departure: "Rosie is an immensely talented star who comes in each and every morning brimming with ideas, excitement and passion for the show. When she told us she wanted to exit 'The View,' we respected and understood her desire to put her well-being and her family first. We're delighted she's still part of the ABC family with upcoming guest appearances on 'The Fosters,' and we know she'll return to 'The View' often with her unique point of view and updates on her work and her family."
I wonder if Rosie will face some contractual penalties for leaving before the season is done? And while Page Six's sources insist that Rosie is leaving for personal reasons (reasons involving her failed marriage, no doubt), The Daily Mail's sources say that Rosie has been constantly fighting with staff and producers. Apparently, everyone working at The View blames Rosie for the failing ratings and ABC is totally on board with kicking Rosie to the curb and starting fresh, and they're also fine with Rosie using her relationship troubles as an excuse. Seems legit to me.
PS… These are pics of Rosie with her now-estranged wife Michelle. Does Michelle give anyone else Jane Seymour-Helen Hunt vibes?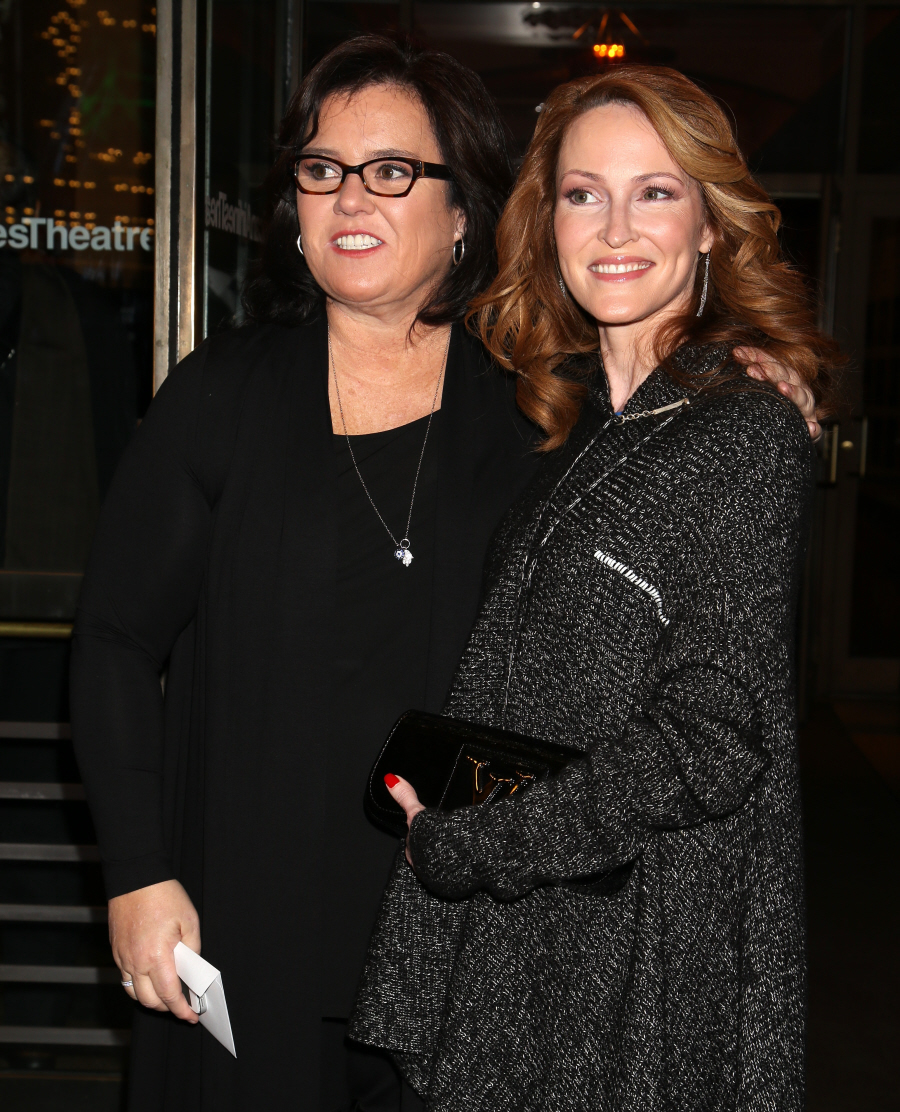 Photos courtesy of WENN.