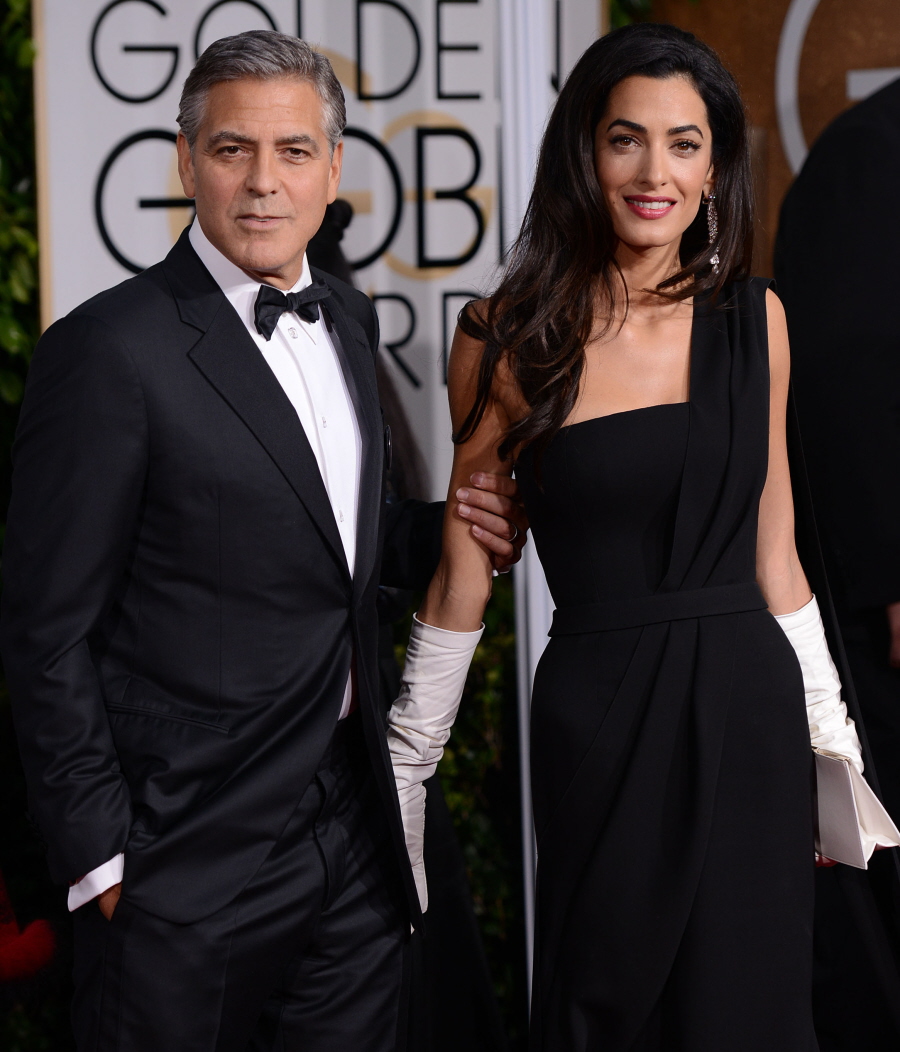 The tabloids are still trying to paint Amal Clooney as a ball-busting diva hellbent on destroying the quiet, simple life of America's Former Most Eligible Bachelor. It's kind of funny/sad. I mean, I don't really believe that Amal is bitching out waiters and hotel staff, but I also believe that when she married George Clooney, Amal became "fair game" for the tabloids. She's getting the same treatment as every other celebrity, regardless of her law degree. And I do think that Clooney's PR team fully expected Amal to get a "hands off" treatment, like she would be put on a pedestal and we could never, ever say anything bad about her. Good luck with that!!
Amal Clooney has become one of the snootiest women in the world! Once seemingly down-to-earth, sources say Amal has let marrying into the A-list go to her head.

"Is the service at hotels and restaurants isn't perfect, she complains to the staff and is a nightmare to be around in general," tattles an insider, adding that Amal flips out over things like towels not being folded just so and the pillows not being perfectly plumped. "She thinks she's royalty."

But it's not just hotel employees cringing at her behavior. "George prides himself on treating people with common decency and is a little taken aback with this side of Amal's personality… he's having to walk behind her and apologize for her actions… but he won't do that forever."
[From Star Magazine, print edition]
Of course Gossip Cop denied this story, but what's interesting to me is that George's publicist is no longer giving direct denials to all of the Amal stories. Gossip Cop's denial comes from a "source close to the couple." And I'm sure another source close to the couple says that Amal has bitched out a waiter or two in her life.
Meanwhile, I'm pretty sure that the tabloids were right about one thing: Amal and George have been taking a little break from each other. Rande Gerber was sent out last week to claim that George and Amal celebrated her birthday with a small dinner party, but it sounds like that celebration went down before her birthday and before she flew home to London to work. And since then, there are lots of press releases and "leaks" about her work. E! News had a surprisingly detailed story about Amal's work to free Mohamed Fahmy – Amal wrote a letter to the president of Egypt in an attempt to free Fahmy. And she was just added to the legal team defending "The Hooded Men" – 10 men who were tortured by the British Army back in 1971. You can read all about it here, in People Mag. It sounds like they asked Amal to be a part of the team just because she's famous.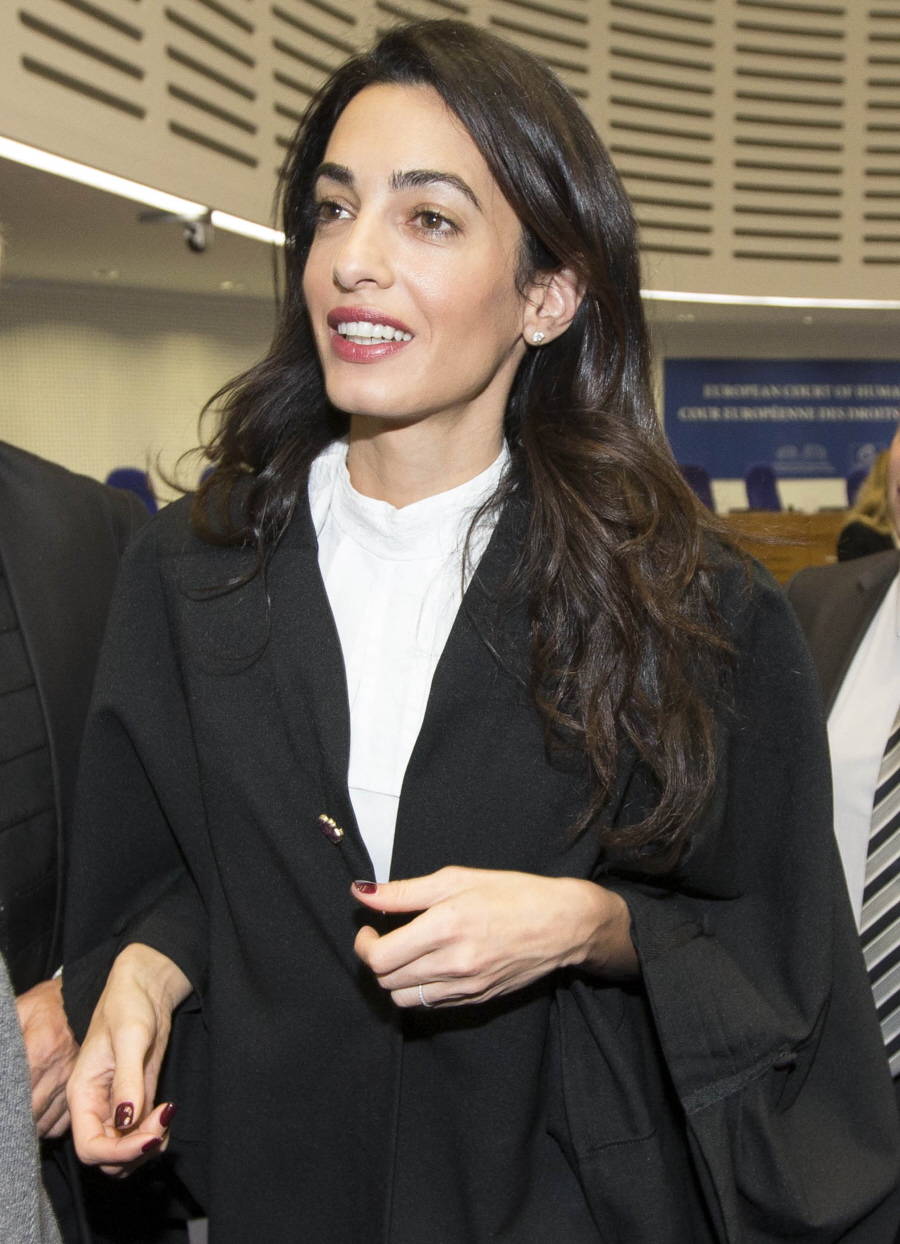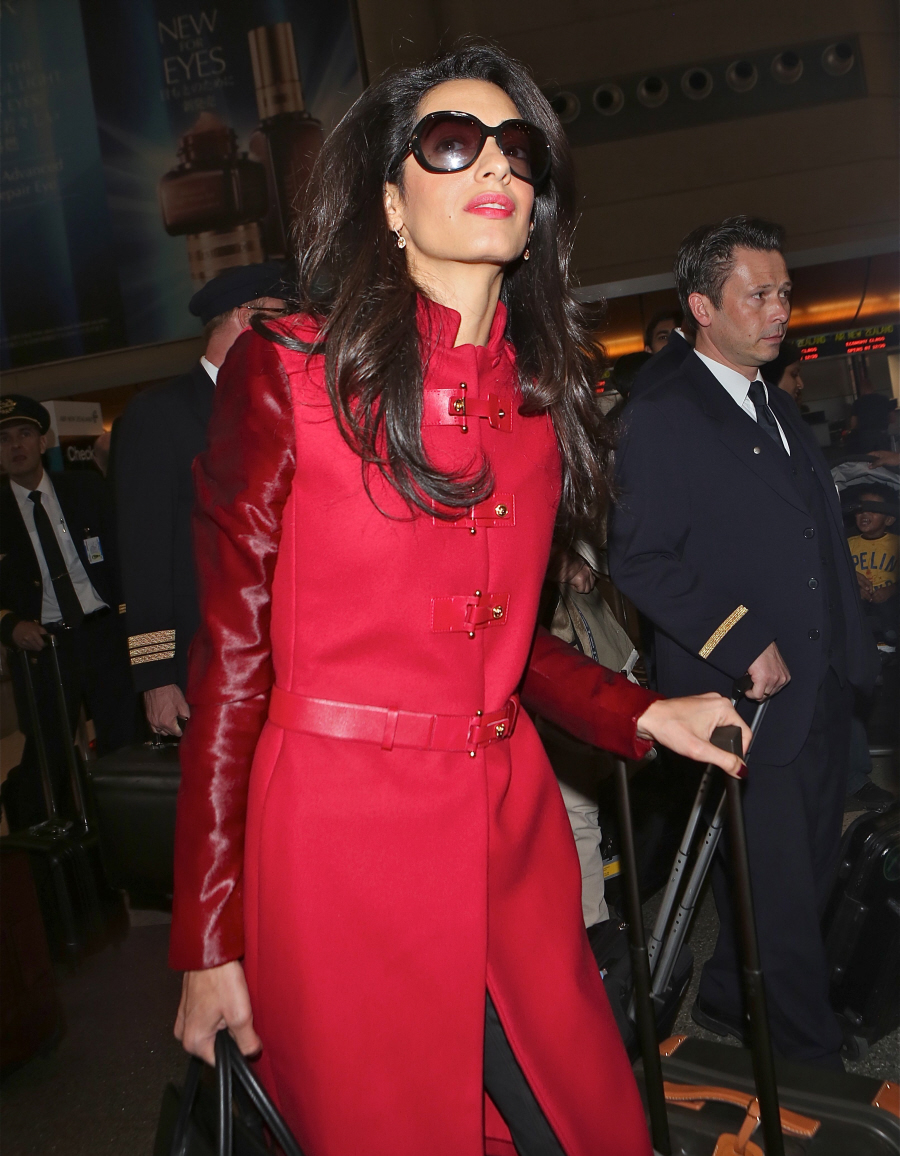 Photos courtesy of WENN, Fame/Flynet.