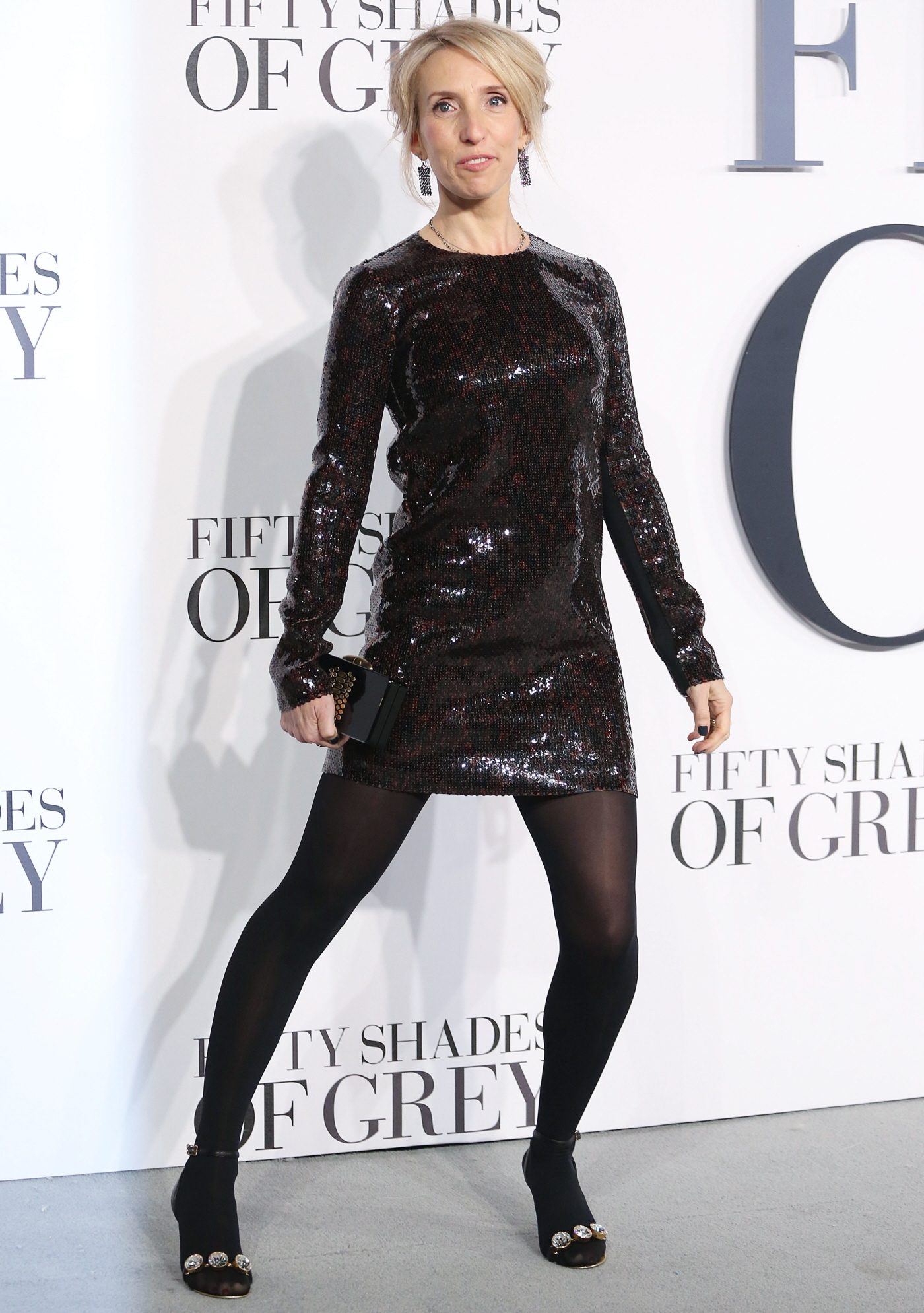 Before Fifty Shades of Grey was released, Sam Taylor Johnson was already talking about the sequels. She made it sound like the studio was already exploring the possibilities and that she, Sam, would be up for directing the sequels if that's what the studio wanted. But now that the film is a smashing financial success, everyone involved is reassessing. There's a UK report that suggests that no, Sam doesn't want to direct a sequel, especially if E.L. James still gets to exert the same level of control over the script/story.
The Sun has reported that Sam Taylor Johnson is keen to leave the franchise due to her constant on-set feuds with the author, despite previously claiming that she had 'signed on' to work on the sequels. A senior film insider told newspaper's Dan Wootton: 'Sam won't be back for the Fifty Shades sequels. She wants out and Universal knows that's the right decision. Her relationship with Erika has become absolutely toxic – they despise each other and blame each other for the problems with the film.'

Sam and E.L. – who signed a £3 million deal with Universal and Focus Films giving them the rights to her trio of books, which also gave her creative control of the movies – are said to have clashed numerous times about sex scenes as the author wanted to make the movie racier. The source also claimed that most of the rows between the two were due to the author's wishes for the film to be as explicit as the book.

'But Sam pushed back because she wanted the movie to be more than just a collection of S&M scenes,' they added.
It makes sense. It's not even that unusual – most of the time, when a smaller-budget film has become a smashing success, the studio usually changes directors. Think of what happened with the original Twilight franchise: the original director, Catherine Hardwicke, was pushed out quickly in favor of a series of male directors.
Oh, and Sam's rep has issued a statement about all of this too, saying: "The studio have not committed to a sequel as yet….All press reports are pure conjecture as the studio have not committed to a sequel as yet. We will not be making any further comment." Meaning that the studio hasn't let Sam into their discussion yet. Of course Universal is going to make a sequel – they're minting money. But they're totally going to find a new director – probably a man! – to direct the sequel. And they haven't told Sam yet, which is depressing. I hope Sam doesn't get screwed over after she managed to "handle" E.L. James and make a financially successful and watchable film based on terrible source material.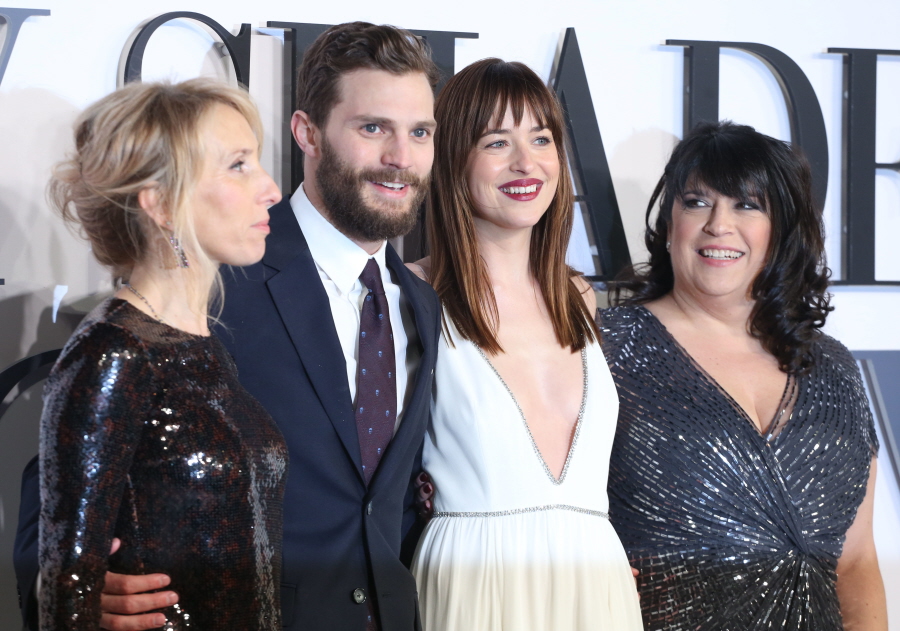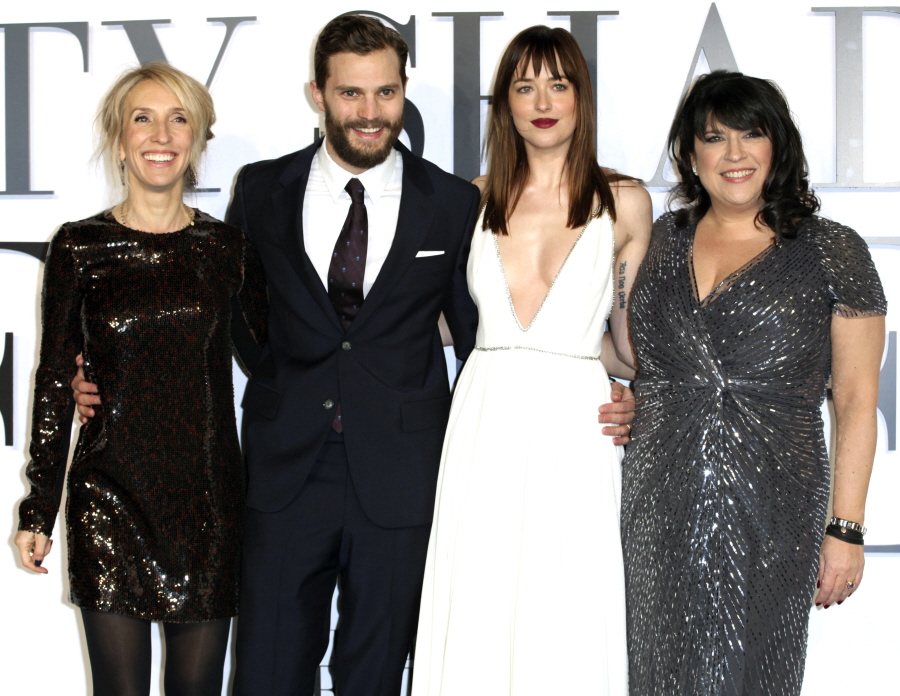 Photos courtesy of WENN.