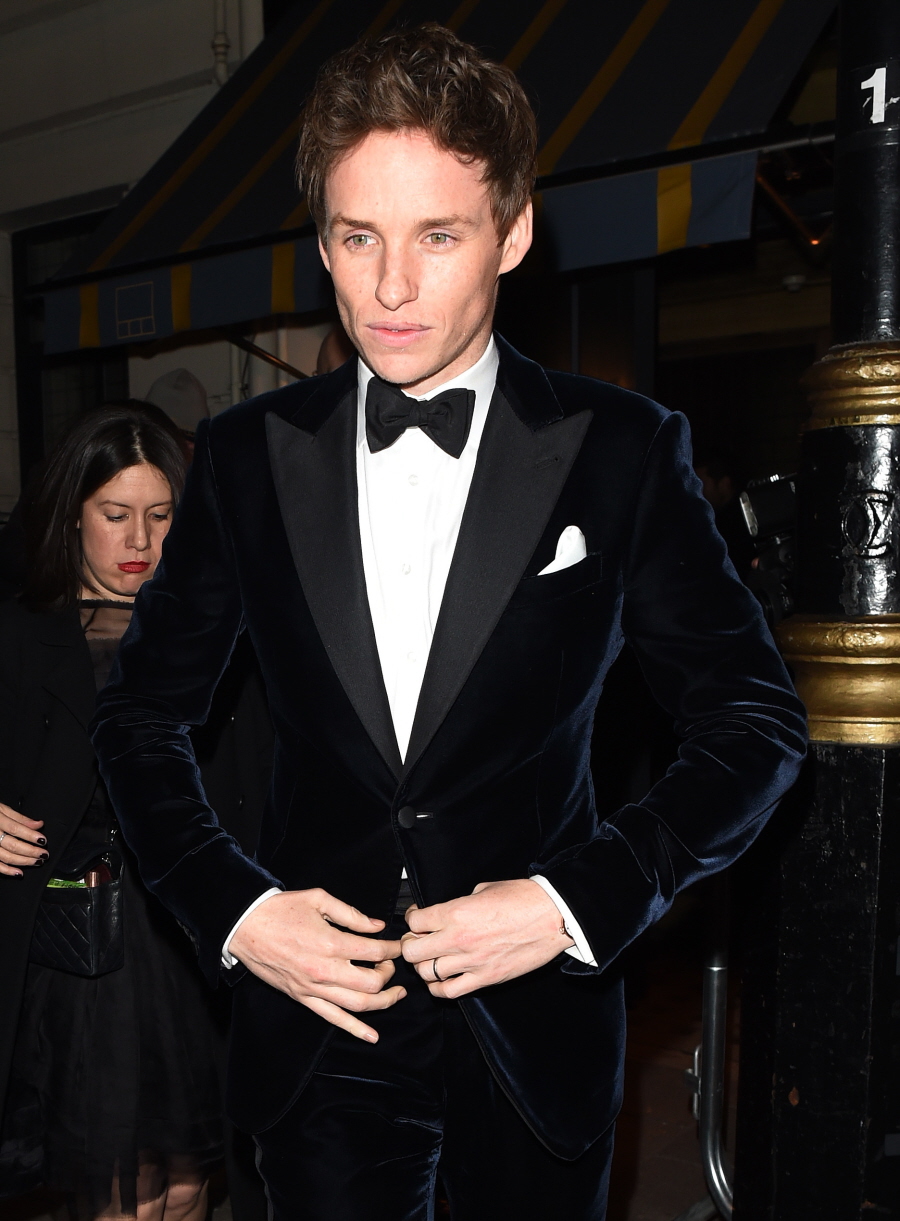 All of the Oscar votes have been cast. The voting season is over. And aren't you glad that there was a last-minute rush by Eddie Redmayne? I think that was such a smart decision by Eddie: don't go the Benedict Cumberbatch route and make a huge push at the eleventh hour. Eddie is walking into the Oscars on Sunday in a position of such strength. We can't call him an underdog because he's already won a Golden Globe, SAG Award and BAFTA for The Theory of Everything. But we can't call him a sure thing either. He still might lose to Michael Keaton. Which means that Best Picture, Best Director and Best Actor are the three categories where anything could happen.
A lot of sites are running their Oscar predictions for Sunday and inevitably, I end up reading them. One of my favorites yesterday was this piece on Vanity Fair, and the discussion of Eddie's chances between film critics/analysts Katey Rich, Richard Lawson and Mike Hogan. Here's the part about Eddie-versus-Keaton.
Richard Lawson: Who do you guys think has the edge in the still up-for-grabs best actor race? It's down to Eddie Redmayne and Michael Keaton, obviously, and Redmayne has had a good run at the lead-up awards shows, but I'm still thinking that the Academy might just be too fond of Keaton's comeback narrative not to vote for him. I've heard whispers about how he's not the most beloved guy in the industry, let's say, but maybe that doesn't matter when the story of his win would be so good?

Mike Hogan: Richard, you're right to identify the race between Keaton and Redmayne as the only acting one with any mystery left in it at all. I hear Keaton has been working from the Bruce Dern playbook, retail-politicking with the older men who make up the bulk of the Academy's membership. That, combined with Keaton's "age advantage" over Redmayne, could help him over the finish line. Keaton is 63, Redmayne is 33, and best actor—unlike best actress—tends to go to seasoned veterans.

Then again, the average age of the last 10 best-actor winners is actually only 44—and Redmayne is half the distance from that mark than Keaton is. Moreover, a rule of thumb for Oscar handicappers is that the Academy rewards actors who transform themselves, and Redmayne certainly does that. Keaton, meanwhile, is playing a version of himself in Birdman—and a somewhat unlikeable version at that. It helps that Redmayne is a master schmoozer, and that Stephen Hawking has embraced The Theory of Everything, showing up at the BAFTA's for a photo op with his young leading man. With all that in mind, I wouldn't be shocked if Keaton won, but I would be a tad surprised.
I think this is a good summary for why it seems like Eddie and Michael are in a dead heat. A few months ago, I would have said that Michael Keaton was going to walk away with everything, but Eddie's posh politeness has really rocked Keaton's campaign. It also makes sense that Keaton is not the most beloved figure in Hollywood – that works a long way towards explaining how Redmayne got a foothold in the first place. Think of it this way – Eddie could be this year's Jennifer Lawrence. The younger, charming ingénue just grateful to be invited.
It also helps that Eddie quietly married his girlfriend of several years and she's a non-famewhore who didn't get knocked up at the drop of a hat. And their wedding didn't seem like an Oscar stunt (coughyouknowwhoImtalkingaboutcough). One thing is for sure: the one with the fake baby, Cletus accent and beige booty shorts won't win. RIGHT?!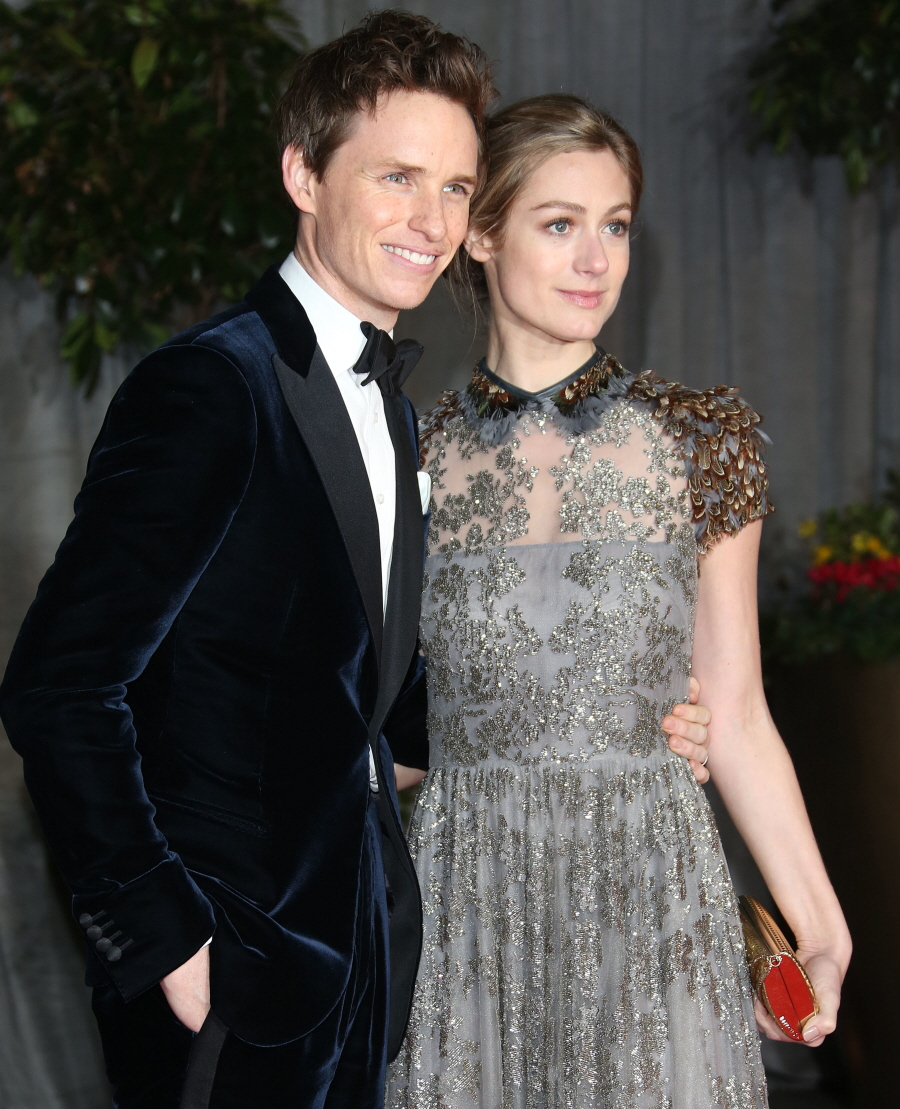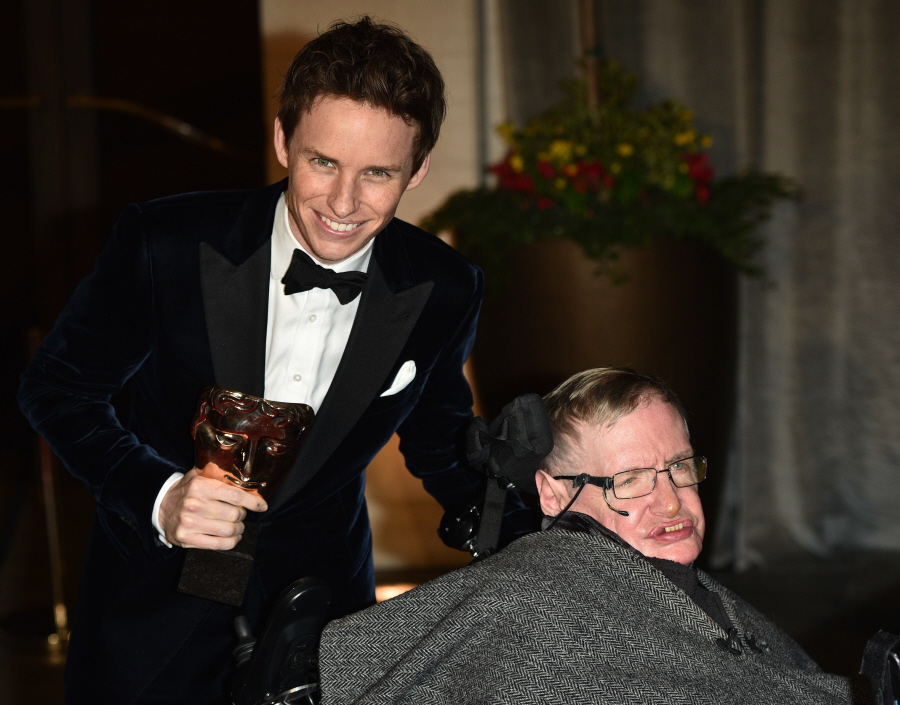 Photos courtesy of WENN.