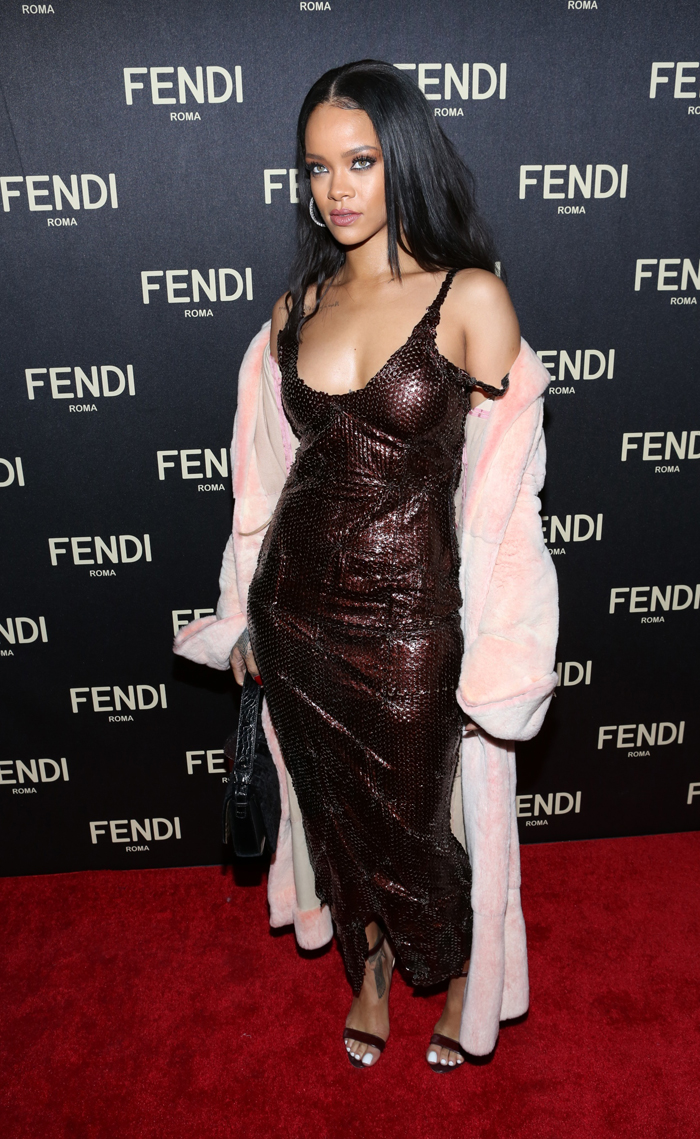 I've tried to go easy with the raging fanfiction of the supposed Rihanna and Leonardo DiCaprio romance. We first heard of their alleged hookups about a month ago. They both partied together in St. Bart's for New Years, and they brought the party stateside. Then came gross details about how they've been hooking up for years, and Leo is "the best she's ever had." I didn't buy it because Leo doesn't seem like he'd put in much effort.
There have been seen several additions to this mess. My favorite one was how Rihanna was pressing Leo to get a six pack: "Leo thinks it's all highly amusing. He's never had a girl tell him what to do, so you can imagine how much he's loving it." Come ON. I'm not making fun of Leo's bod, but you know he wouldn't do anything to retain a woman's fancy. Da ladies all flock to him.
A story from last week said the greatest romance of our time was over because Leo was making out with a model in front of Rih. That sounds possible, but a new story from Us Weekly says DiCaprihanna lives:
She found lust in a hopeless place! Rihanna has one seriously sexy new piece of arm candy in the form of Leonardo DiCaprio.

The two stars, who have been flirting and orchestrating occasional meetups for months, took their fling to the next level this past week when they spent Valentine's Day weekend together. The "FourFiveSeconds" singer, 26, was spotted with the Wolf of Wall Street actor in New York City.

On Friday, Feb. 13, Rih and DiCaprio did a little clubbing, hitting celeb-happy Manhattan hotspots. They continued their sexy weekend the next night when they both attended Paul McCartney's secret concert at the downtown venue Irving Plaza.

"They were whispering and staring into each other's eyes," an insider tells Us Weekly exclusively of the pair's get-together at the the show, adding that they were standing very close to one another as they took in the music and slipped out quietly together halfway through the show.

"He thinks she's incredibly hot," a second source tells Us of DiCaprio's feelings for Rihanna, and adds that they're looking for the same no-strings fling. "Like him, she's not looking for a relationship!"
[From Us Weekly]
This is so ridiculous, but "lust in a hopeless place" is a pretty savvy pun. I can't see either Leo or Rihanna whispering adoringly to anyone. Who is telling this stuff to Us?
Here's a new wrinkle. Hollyscoop claims that Rihanna isn't really with Leo at all. He's simply acting as a wingman to his buddy, Richie Akiva, a nightclub owner in NYC. Why is this a semi-plausible theory? Because Richie has a photo of Rihanna on his Instagram page.
I don't know if I buy this explanation. Richie posts photos of lots of celebs on his page. He also spent Valentine's Day Instagramming a NSFW female tush photo, and it wasn't Rihanna. I'm familiar enough with Rih's tush to know this much. Richie posted this selfie with Kristen Wiig last weekend. That must mean they're hitting it too.
Here's a photo of Rihanna leaving a dentist's office in NYC on Tuesday. She still looks fierce in miserable circumstances.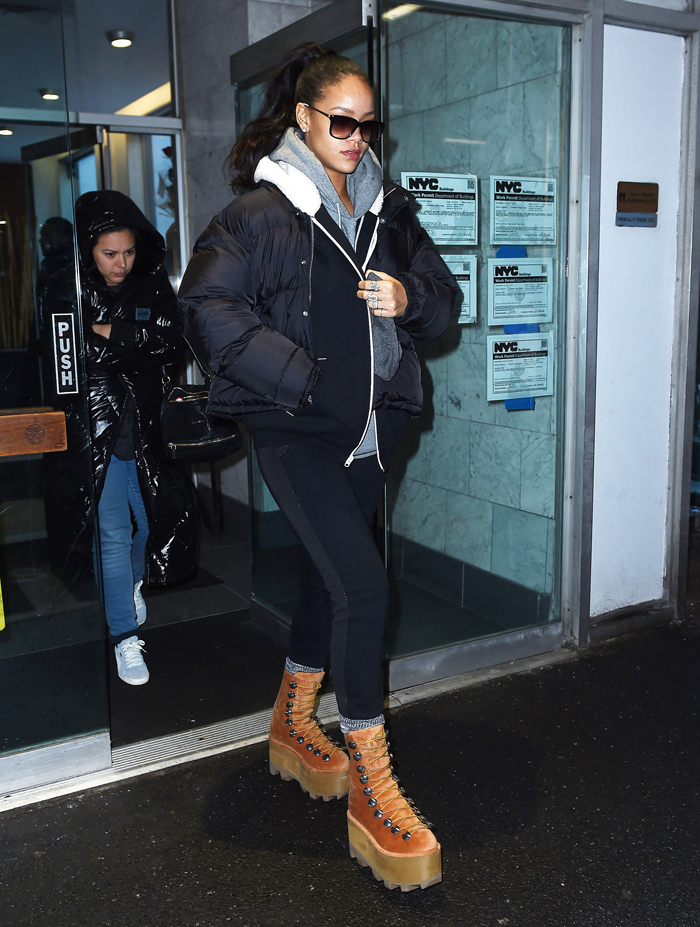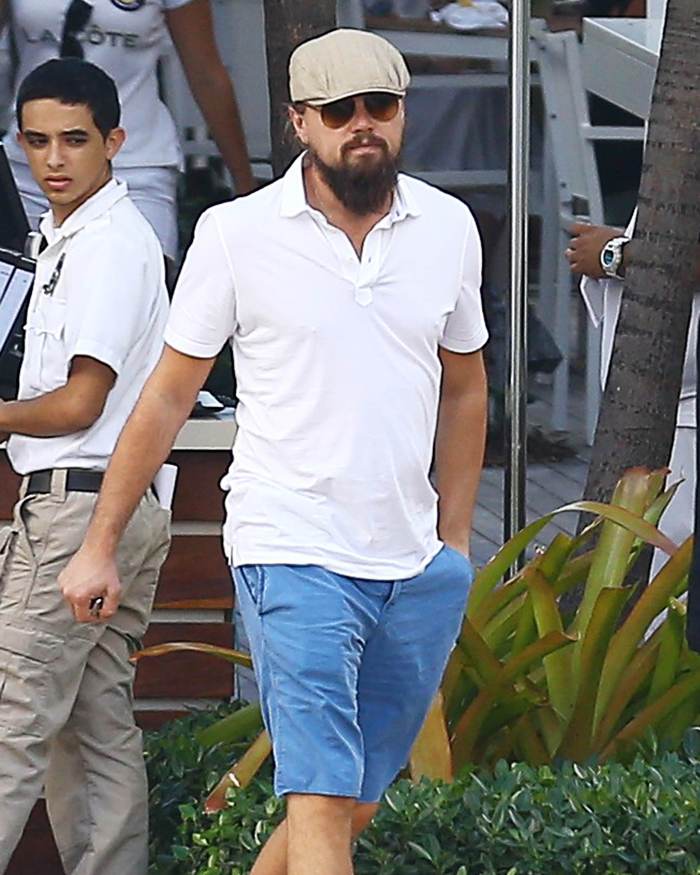 Photos courtesy of Fame/Flynet & WENN