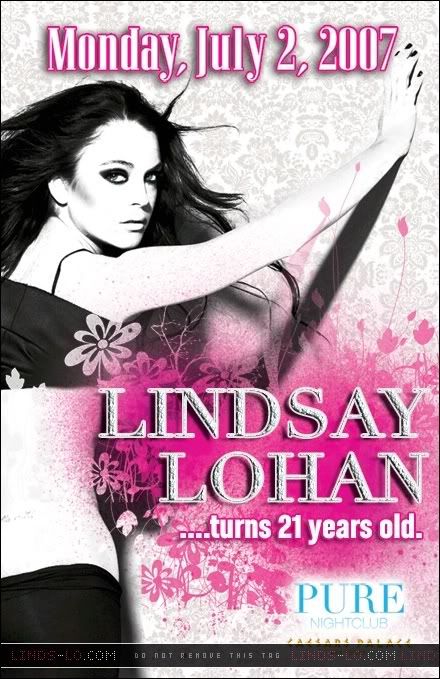 Lindsay Lohan's mom is taking a trip to visit her daughter after she checked into Promises rehab over a week and a half ago. Best Week Ever reports insider information that says Dina was on route to visit Lindsay yesterday.
Star Magazine reports in its latest issue that Lindsay doesn't want any of her family visiting her, and says that she's been texting friends to bring her sleeping medication. They also say she has a $2,000/day sobriety coach and that she is craving sugar.
Enquirer backs Star's claims and adds the details that Lohan has refused to attend group therapy in the facility, that she has insisted on not having a room mate, and that all she's spending a lot of time planning her 21st birthday party, to take place in Vegas on July 2nd. While Lohan has lost most of her sponsors she is still contractually obligated to host her party at the nightclub Pure at Ceasar's Palace. She is also said to have booked a whole floor at Ceasars for the party.
Here are more details from The Enquirer:
"She was supposed to share quarters, but she insisted on having her own private room," the pal added.

"And while group therapy is a huge part of substance-abuse recovery.

"Lindsay went only once and then refused to return."

Another pal insists that Lohan is using her time at the clinic to plan her 21st birthday bash in Las Vegas.

The actress reportedly plans on taking over a whole floor at Caesars Palace casino for her party in July.

"Lindsay's using her month-long stay to plan her 21st birthday party, scheduled to take place days after she's released," the friend claimed.

"Lindsay's number one priority is her birthday bash – and she's not planning a sober party."
[From The National Enquirer, article found at nz.entertainment.yahoo.com]
I guess it's good that her mom is coming to see her, then, since she's such a good influence and will probably talk her out of that huge birthday bash.
Either that or Lohan's mom will bring along cameras to film the touching mother daughter reunion for her new E! reality show.