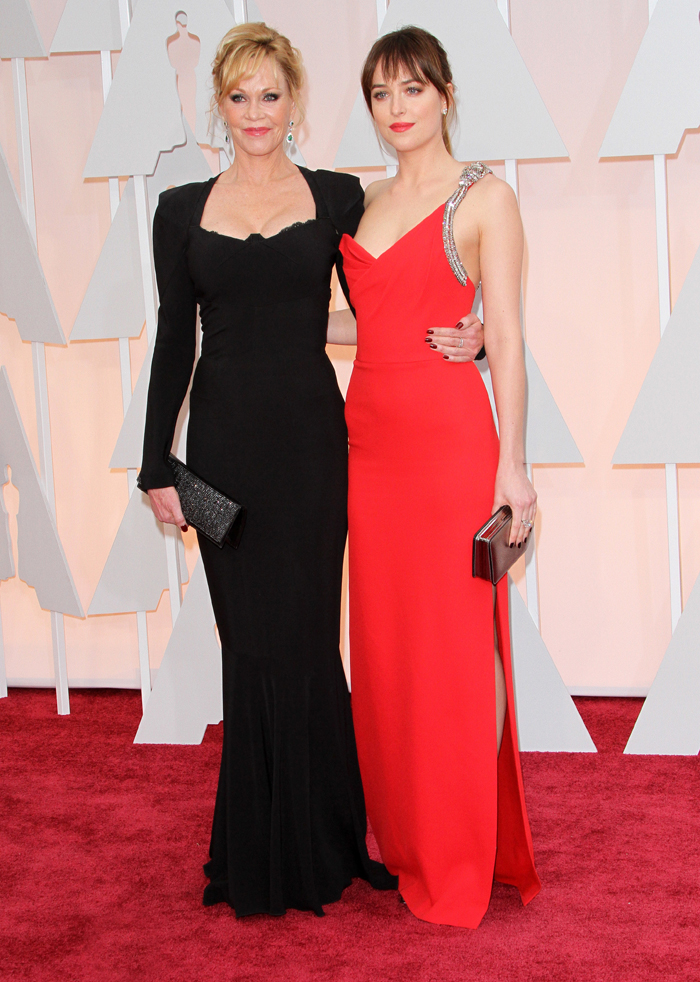 Dakota Johnson and Melanie Griffith walked the red carpet at last night's Oscars. Their joint appearance echoed their 2000 mother-daughter date, and it was nice that mom showed up to support her starlet daughter. Things got a little messy. When asked about FSOG, the two ladies snapped at each other. To be fair, it was a dumb question. Melanie didn't want to talk about her daughter in a sex-ay movie, but yeah. There's some friction.
Dakota's dress was simple and beautiful. She wore a red Saint Laurent column gown with an elegant silhouette. I made fun of the jewel encrusted armpit, but that detail snazzes up an otherwise Valentine-y dress. The thigh-high slit and one-shoulder effect added extra appeal. Dakota's persona is bland, but this dress is anything but boring. Her ponytail was quite pretty and let the dress shine. The red lipstick wasn't too matchy.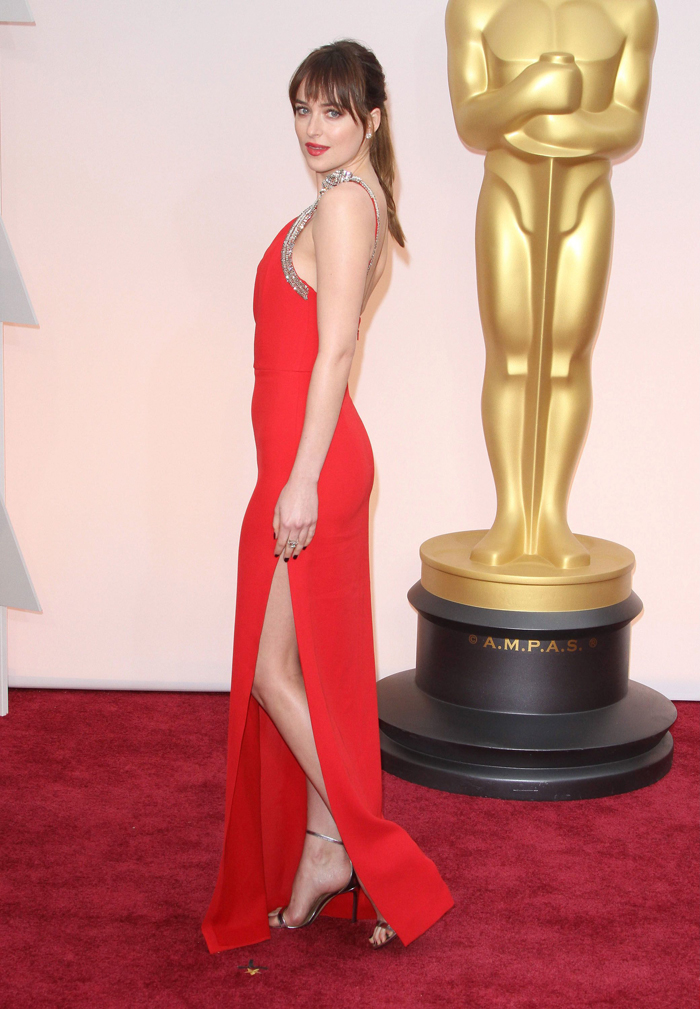 Zoe Saldana wore a pale pink Atelier Versace gown with structuring detail around the waist. She looked tired (she has newborn twins!) but gorgeous. Her bod is curvier than usual, and the dress added to the effect. Perfection.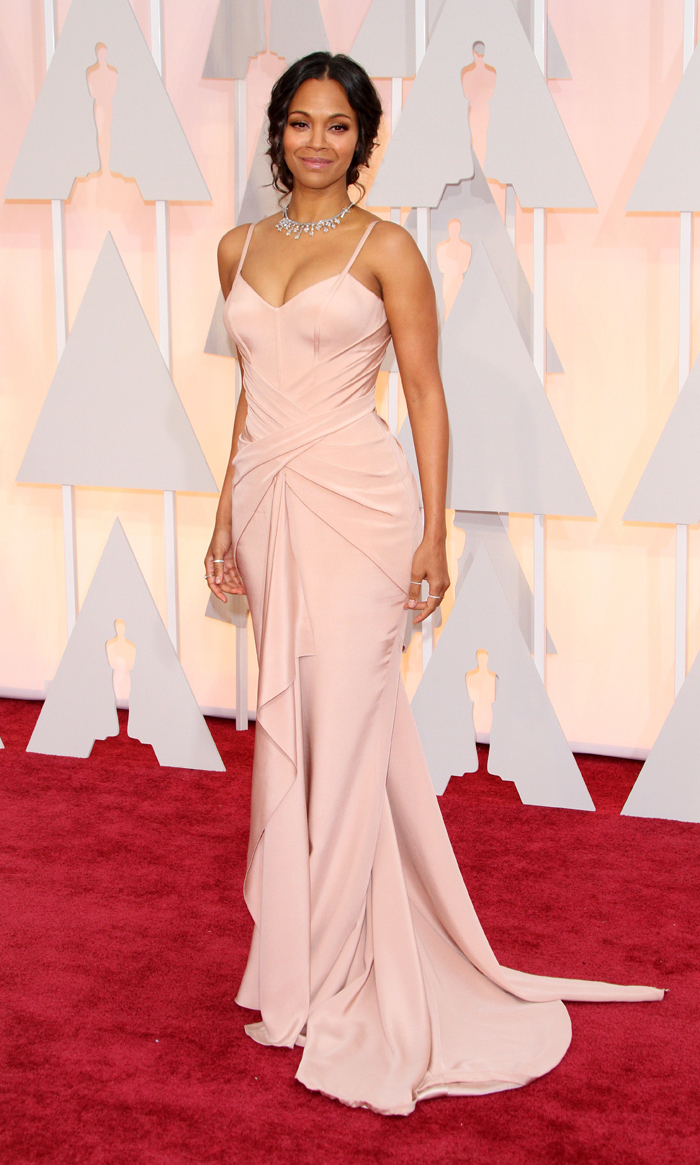 Zoe wore a black-and-white Prabal Gurung gown to the Vanity Fair party. The dress reminded me of a circus tent.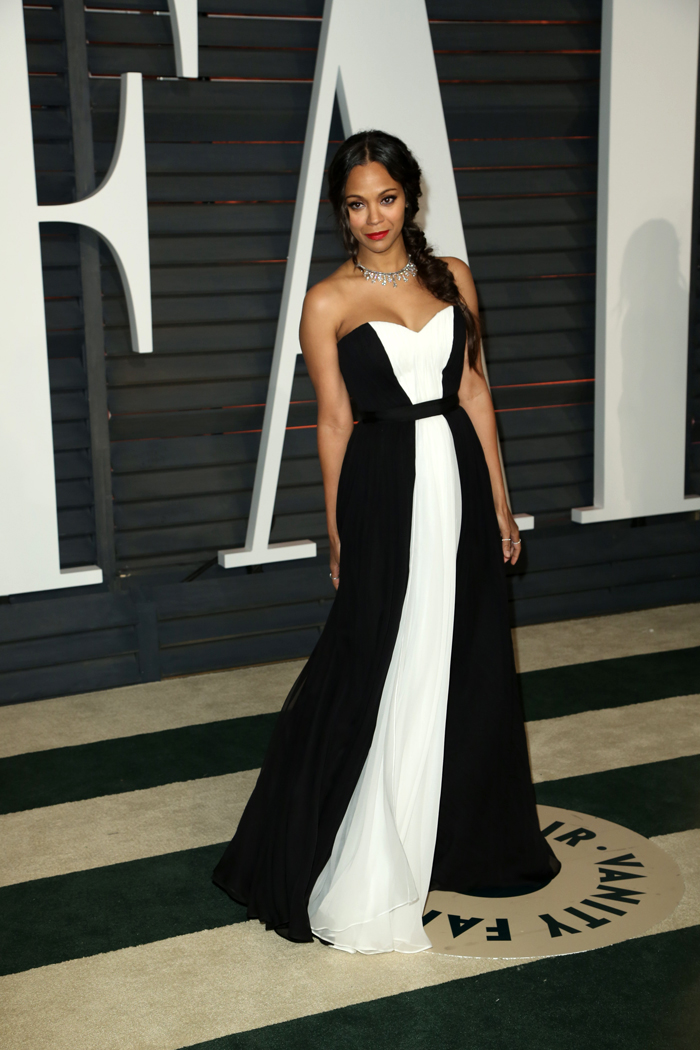 Rita Ora brought her American takeover in Marchesa just as I predicted. At least Rita had an overdone dress upon which to pile her drama. The midnight blue dress and fishtail hem would have been plenty enough. The gold leaves push the dress into ridiculousness. Rita performed "Grateful" from Beyond the Lights, which wasn't terrible (unlike this dress).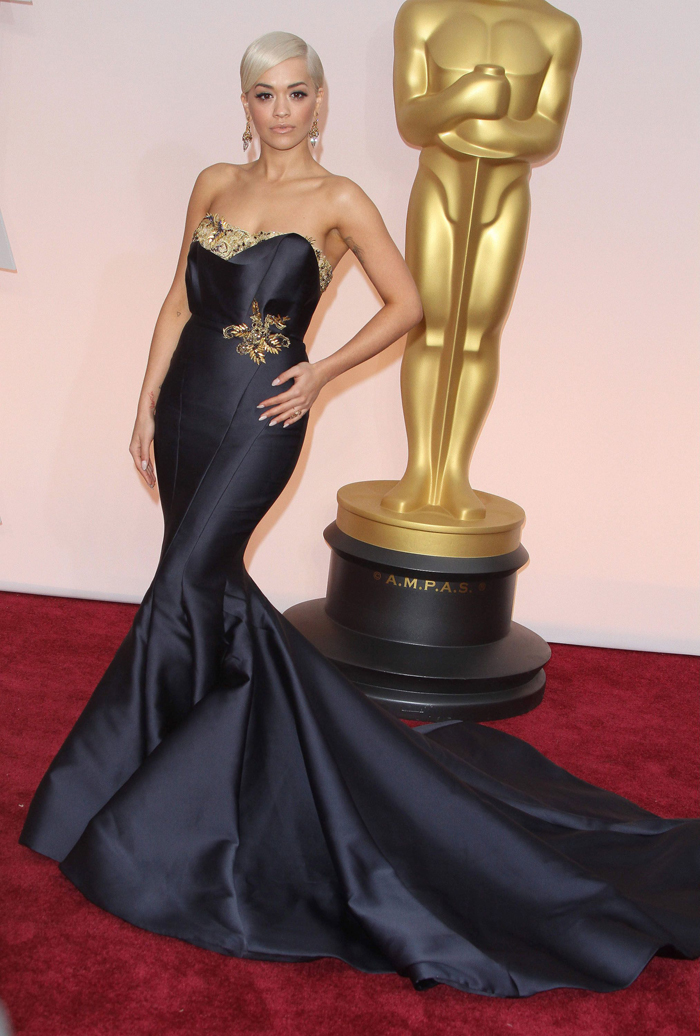 Here's what Rita wore to the Vanity Fair party. We can't show you the side or back view, but her tush was on full display.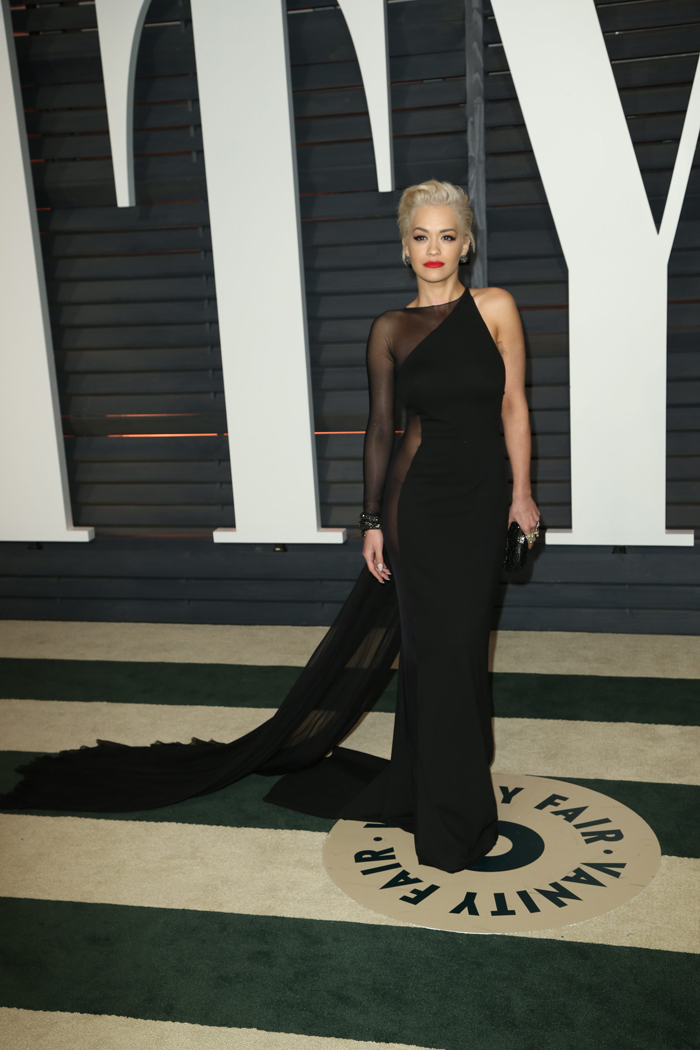 Gina Rodriguez wore a blue, satiny Susy Amos Cameron dress. The color is pretty, but the fabric is wrinkly. It feels like an off-the-rack look.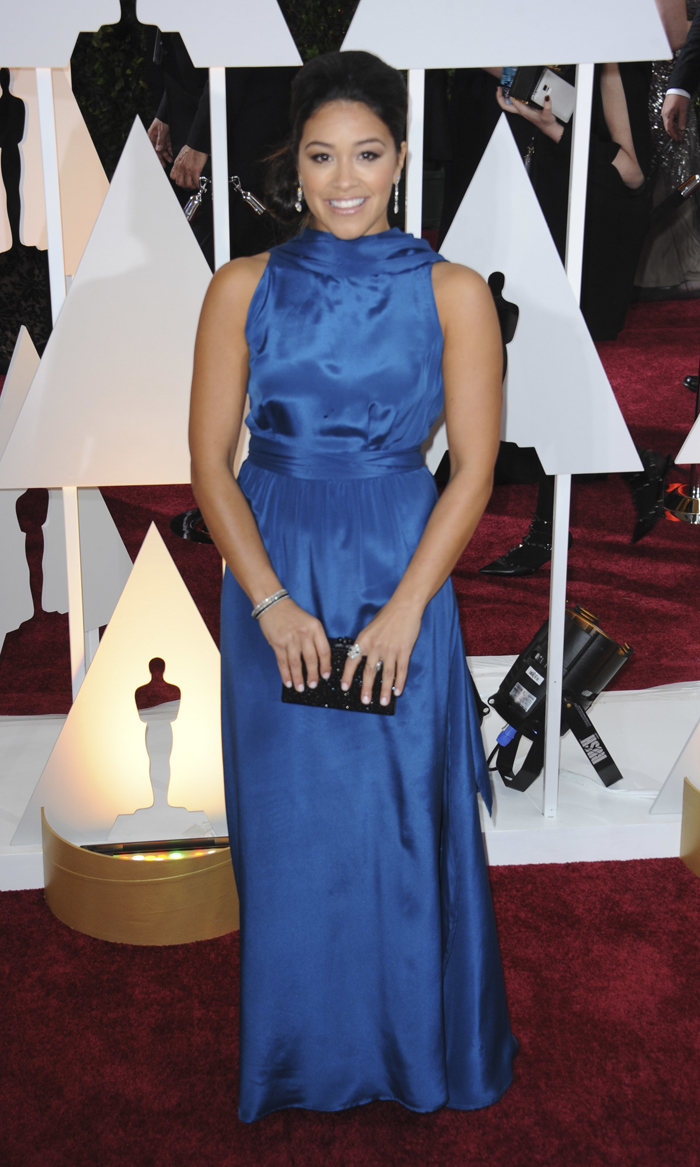 Photos courtesy of WENN