Kylie Jenner Instagrammed this photo of herself and Kris Jenner doing "mother daughter duties," and I don't know what that means from this family. I'll assume that Kris is trying to move her refreshed face, and it's not working.
News dropped yesterday about Kylie's brand new house. She's 17 years old! And she bought a more expensive house than yours. TMZ has photos of the $2.7 million home in Justin Bieber's old Calabasas neighborhood. These are some pretty sweet digs. Five bedrooms, 6 bathrooms, and nearly 5000 square feet.
The house should give Kylie plenty of privacy, which will come in handy for dating 25-year-old Tyga. Tyga still thinks we're only questioning his actions because of his silly black vs. white friendship excuse. Tyga visited another radio show. You can hear the 92.3 interview here, but these are the relevant excerpts. This time, he never explicitly denies anything about Kylie:
On Kylie: "I feel like if I tell the world that I love her or I don't, it's on me to dictate that and how I want to keep my friendship or relationship with her. It doesn't matter what the world thinks. If you're around somebody and you love being around that person, that's all that matters. I don't think that what anybody could say could change that — how I feel for her as a person. Just being the great person she is, she's just a good person, she's got great energy. We've got a group of friends that we've been hanging out for the longest. I've been knowing her and her family for six/seven years. It's all love there. We're going to continue to grow. I love her as a person for sure."

Are they romantic? "I don't think it really matters. If you love being around somebody that's all that really matters. [The fans] always want to know what's going on. And I think it's good for them to stay interested and want to be involved in my life, which I appreciate, but sometimes you've got to let the artist live their own personal life."
[From 92.3 on YouTube]
Did you hear him? Tyga has Kanye & Chris Brown's blessings, so he thinks it doesn't matter whether he's dating a 17-year-old girl. He's being evasive because he doesn't want to be arrested for statutory rape. He's also trying not to upset Kylie and lose her. Tyga against the world.
Here's a photo of Kylie out and about on Monday with her Christmas puppy.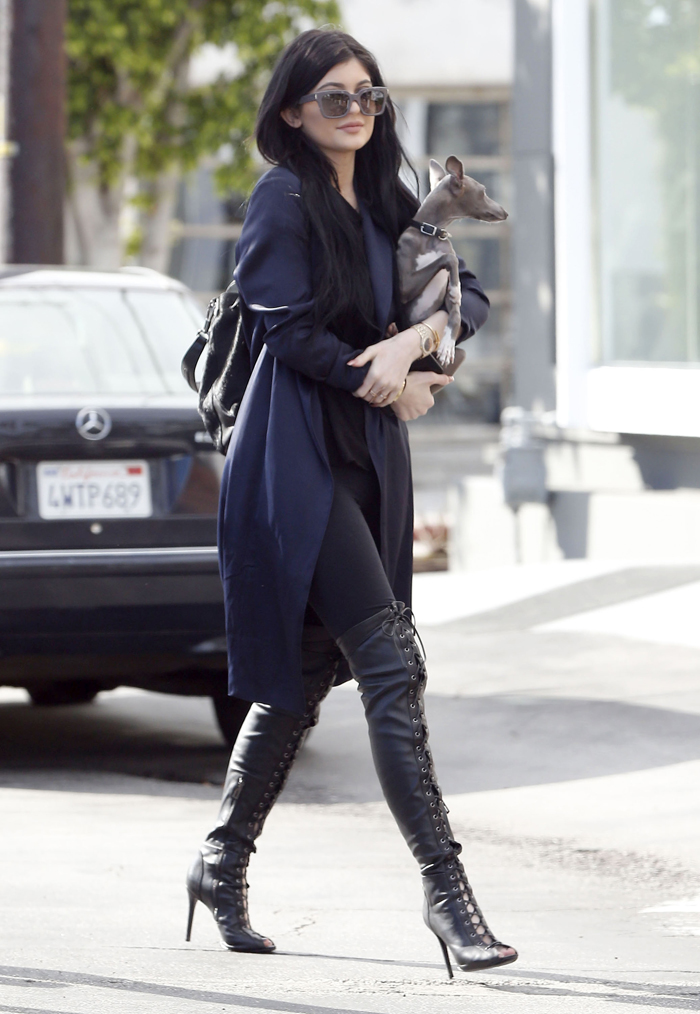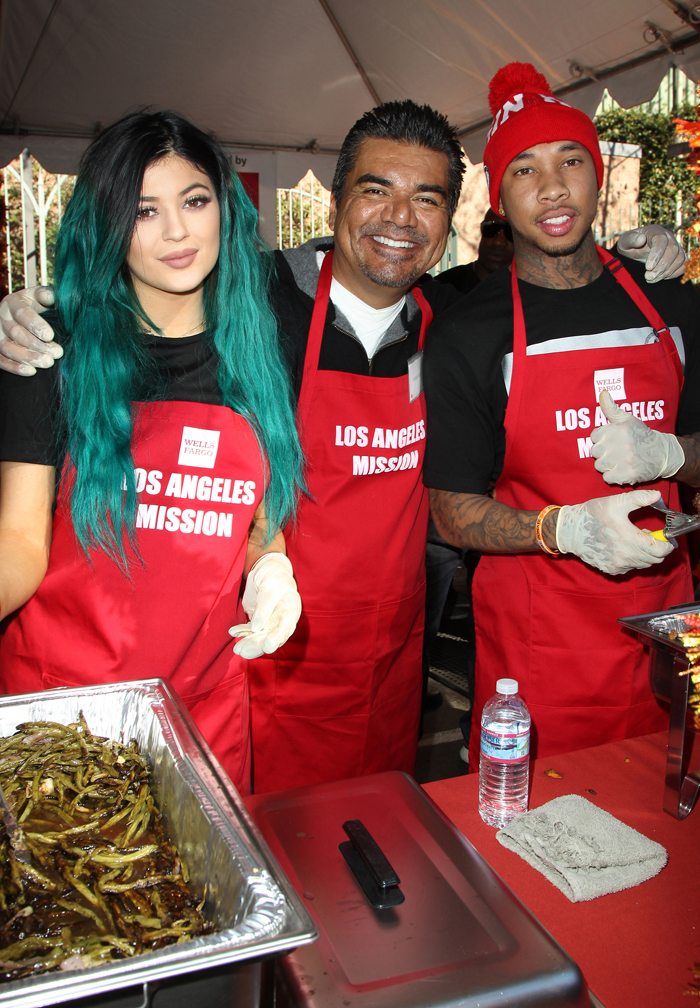 Photos courtesy of Kylie Jenner on Instagram, Fame/Flynet & WENN