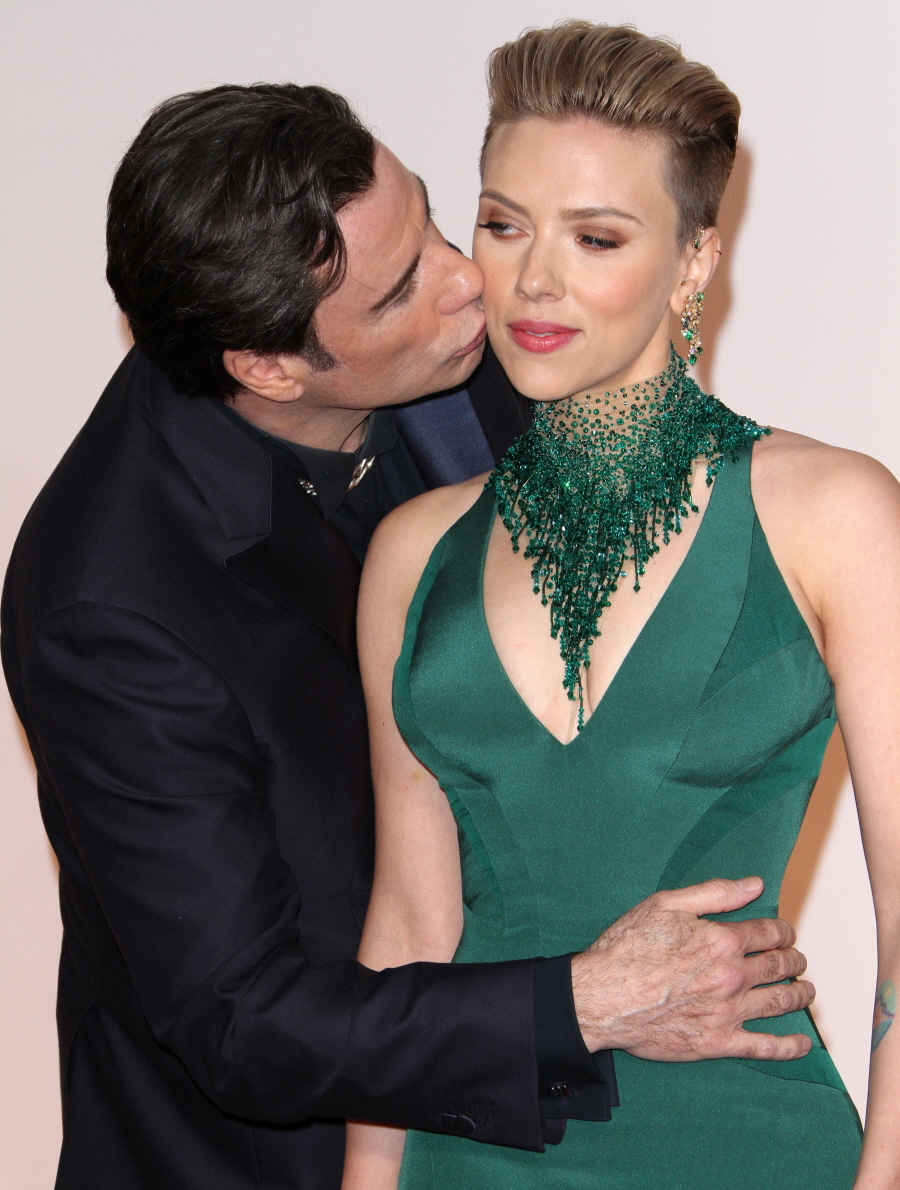 I have to admit, I saw the video of John Travolta kissing Scarlett Johansson's cheek on the Oscars red carpet after I wrote up the earlier post this week. In still photos, the kiss looked awkward and creepy, but in the video, you can see that ScarJo is legitimately surprised – she didn't realize who had come up behind her – but once she realized that it was Travolta, she looked super-pleased. Here's the video:
They did work together, years ago, and now Scarlett is speaking about whether she thinks Travolta is a creeper. Hint: she does not think he's a creeper.
Scarlett Johansson is sticking up for John Travolta. Although the actress appeared unhappy about getting a kiss from Travolta on the Oscars red carpet, she hadn't "seen John in some years and it is always a pleasure to be greeted by him," she told the Associated Press on Thursday.

"The image that is circulating is an unfortunate still-frame from a live-action encounter that was very sweet and totally welcome," Johansson said. "That still photo does not reflect what preceded and followed if you see the moment live."

Johansson, 30, also called him "a class act" and said "there is nothing strange, creepy or inappropriate about John Travolta."
"There is nothing strange, creepy or inappropriate about John Travolta." TOO FAR, SCARJO. I mean, she can defend him personally, she can say that she loved his red-carpet kiss, but to paint Travolta's experiences across the board as NOT strange, creepy and inappropriate? About two dozen masseurs would beg to differ. As would many late-night gym-goers in Florida. But I digress. I'll take it as face value that ScarJo and Travolta are fine and that she adores him. I also think it's funny that she basically went to the Associate Press just to defend Travolta.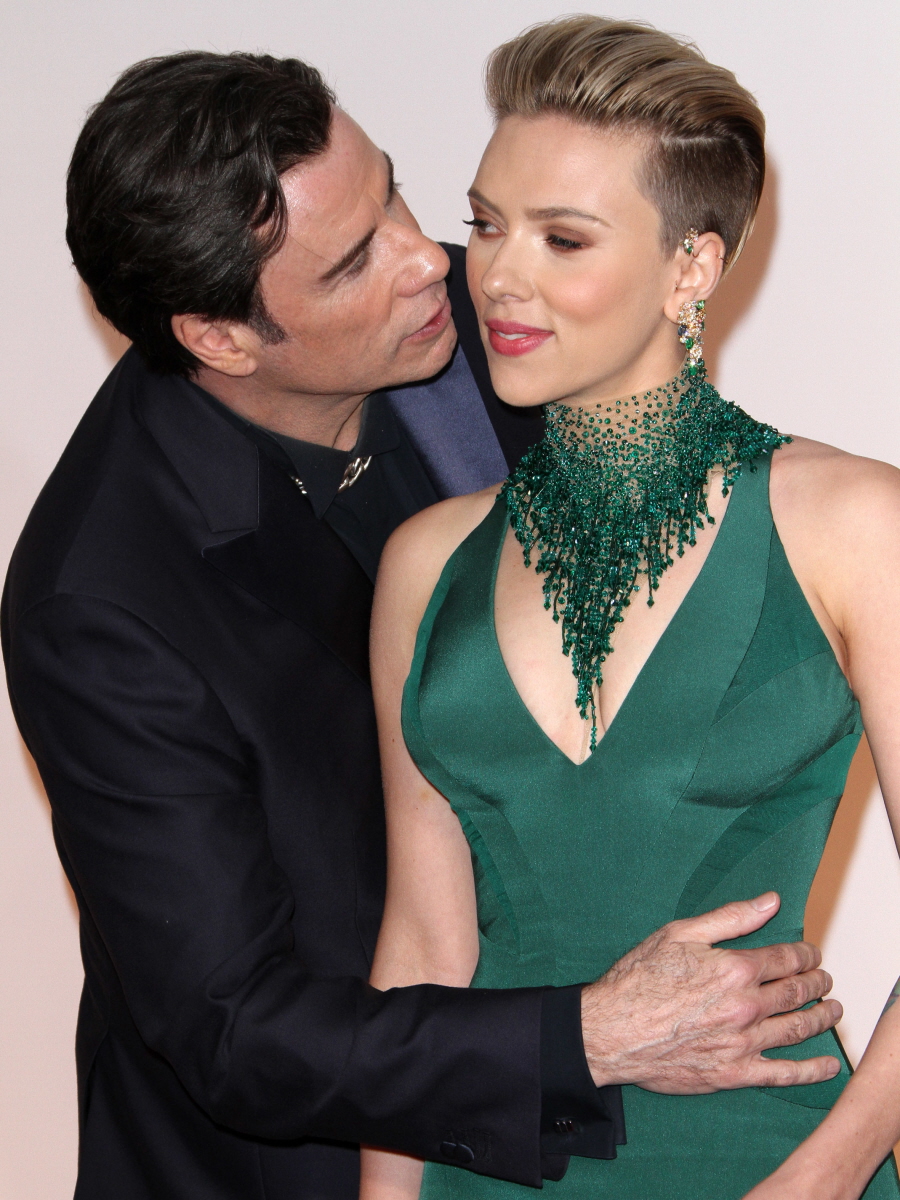 Photos courtesy of WENN.