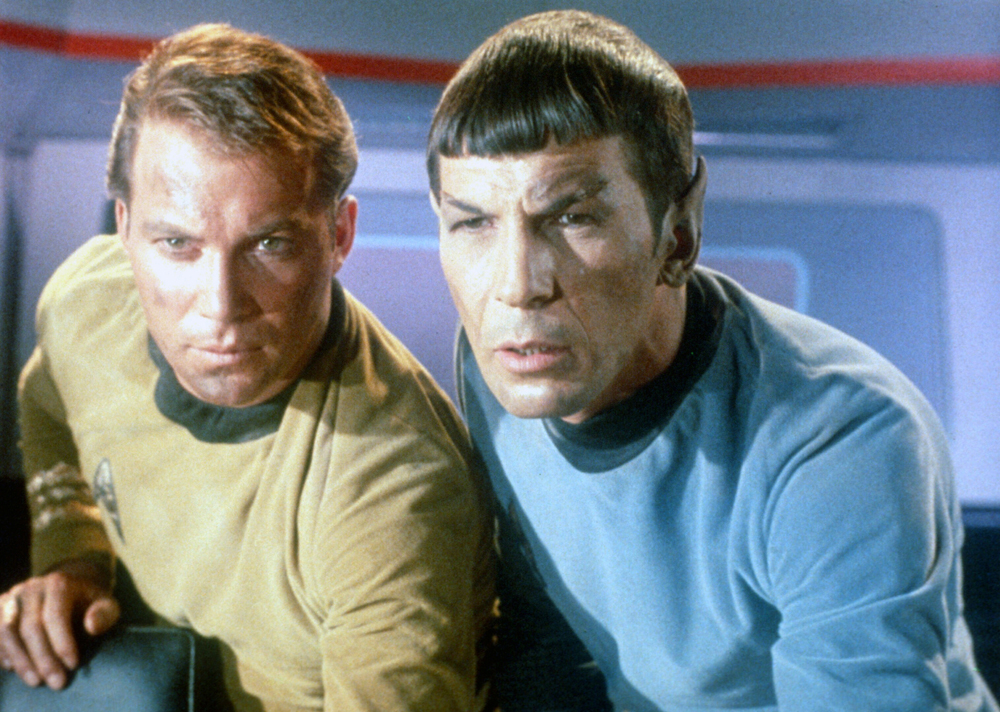 This is a sad day for humanity! The iconic actor who portrayed the half-human, half-Vulcan Spock has left planet Earth. Leonard Nimoy passed away earlier today at his home in Bel Air. His wife, Susan, revealed the cause of death as end-stage chronic obstructive pulmonary disease (COPD). Last year, Nimoy revealed his new diagnosis to CNN and spoke about much COPD slowed down his pace at life. He was diagnosed with the disease 30 years after he stopped smoking. Here are the somber details:
Leonard Nimoy, who famously played Mr. Spock, died at home Friday morning in Bel-Air… after battling chronic obstructive pulmonary disease.

The "Star Trek" star announced last year that he was battling the disease and attributed it to years and years of smoking. He had given up the habit 30 years ago.

TMZ broke the story … Nimoy checked into UCLA Medical Center last week for intense chest pains — but was eventually released.

Nimoy started playing Mr. Spock when the TV show debuted in 1966 … and is the only actor to appear in every episode of that original series. He continued in the Spock role through most of the movies — including the most recent reboot in 2013.

Aside from acting … he wrote books of poetry, 2 autobiographies … and even recorded albums.

Nimoy tweeted for the last time on Feb. 22, saying … "A life is like a garden. Perfect moments can be had, but not preserved, except in memory. LLAP"

He was 83.
[From TMZ]
This is such a loss. Nimoy was best known as Spock from the original Star Trek, and for good reason. Spock wasn't simply a throwaway character from a sci-fi franchise. Nimoy portrayed him with a measured performance, which reflected Spock's intellectual and compassionate qualities (and occasional glimpses of the emotion within). But Nimoy wasn't simply an actor. He was a loving husband, parent, and grandfather. He also dabbled and poetry and photography. Nimoy published a book of photos that focused on the female form. His work is also available at R.Michelson galleries (although their website has crashed).
Last week, Nimoy was hospitalized after suffering chest pains, which were likely related to his COPD. On Monday, he tweeted a final statement to the world. Leonard Nimoy shall be cherished and missed.
A life is like a garden. Perfect moments can be had, but not preserved, except in memory. LLAP

— Leonard Nimoy (@TheRealNimoy) February 23, 2015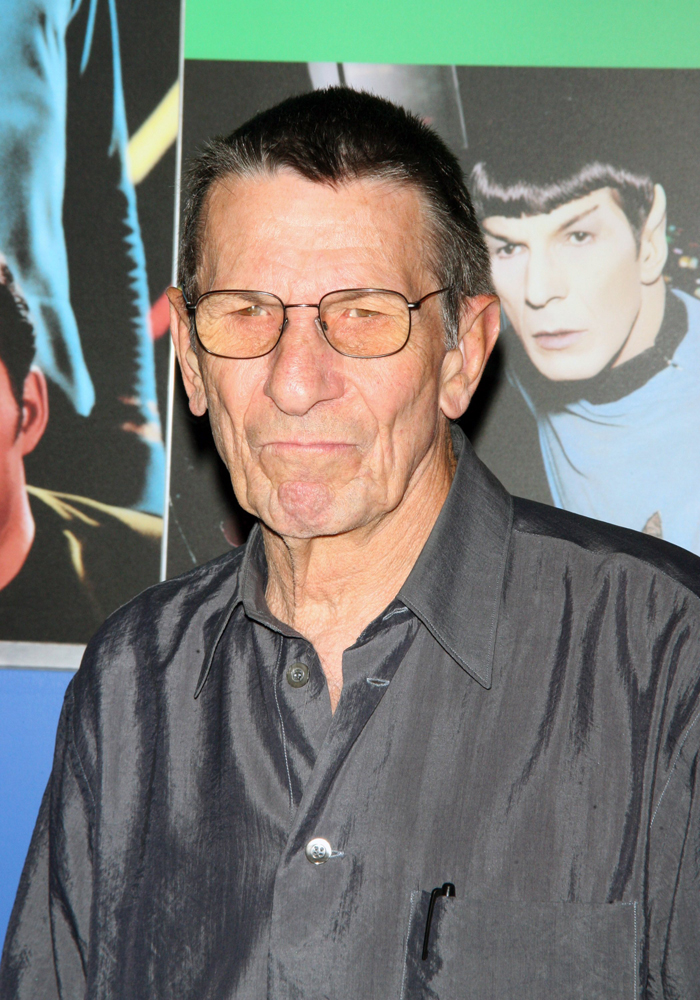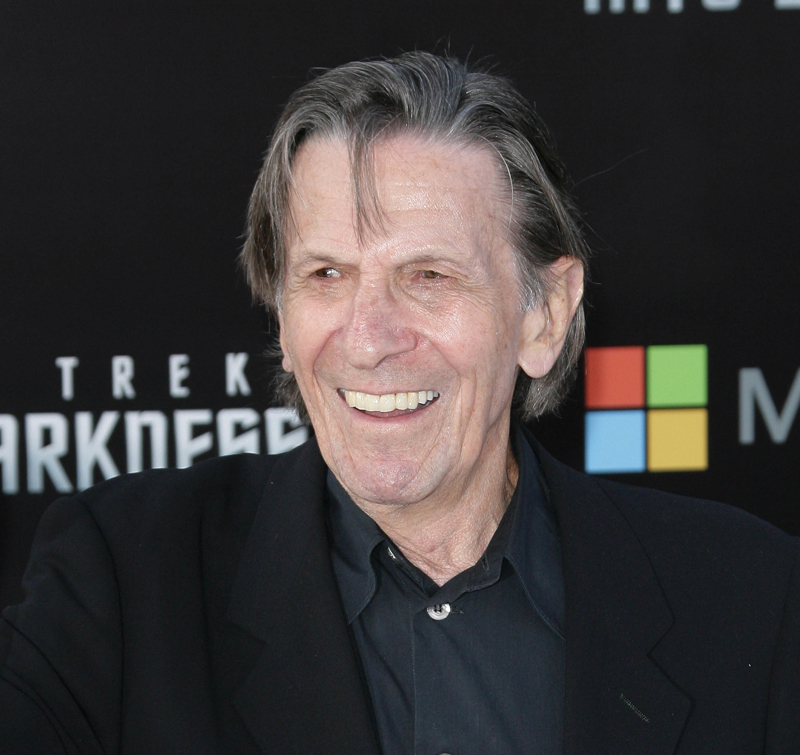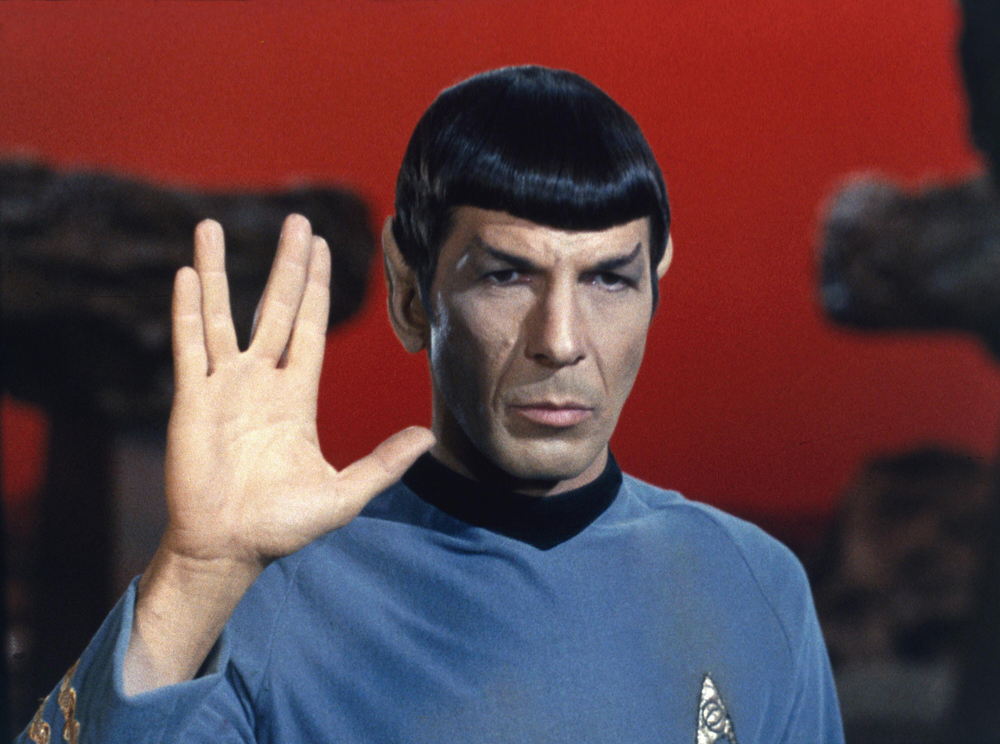 Photos courtesy of WENN