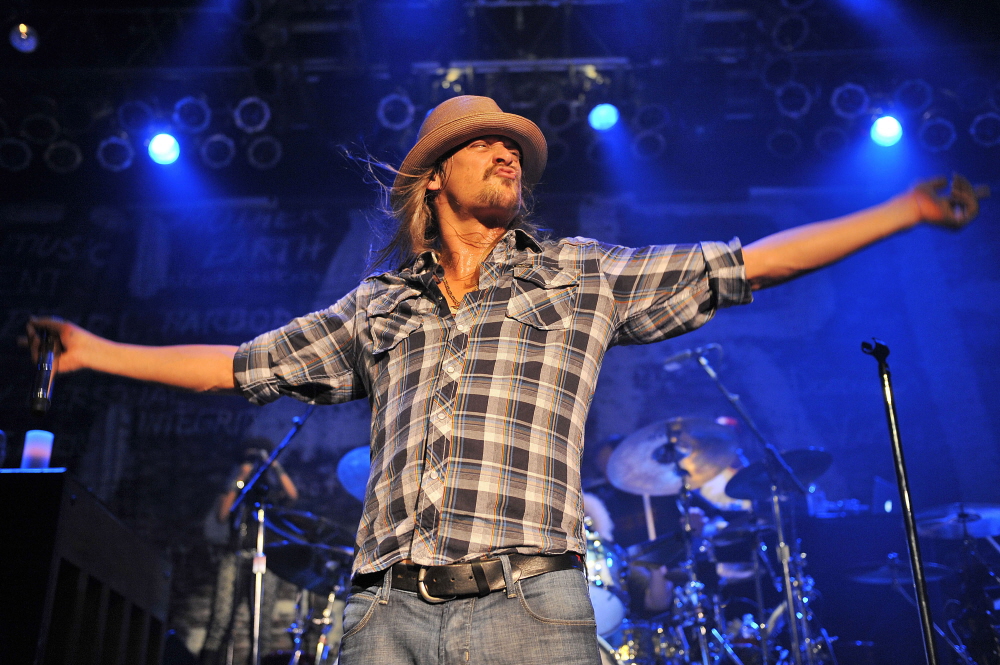 Name two mega-hit songs by Kid Rock. Seriously. Can you do it? I was thinking about it for a few minutes and I came up with "Cowboy" and his cover of "Sweet Home Alabama." I'm sure he has other hits, of course, but it's not like he's some iconic and wildly successful singer-songwriter. I bring this up because Kid Rock DARED to say something rude, critical and offensive about Beyonce and as you can imagine, the Beyhive went crazy. The Beygency Is Real, people. Here's what Kid Rock said originally to Rolling Stone:
"Beyoncé, to me, doesn't have a f–king 'Purple Rain,' but she's the biggest thing on Earth. How can you be that big without at least one 'Sweet Home Alabama' or 'Old Time Rock & Roll'? People are like, 'Beyoncé's hot. Got a nice f–king ass.' I'm like, 'Cool, I like skinny white chicks with big t-ts.' Doesn't really f–king do much for me."
[From RS via E! News]
If his argument is just that Beyonce doesn't have a catalog of hits, that's one thing (he's wrong, but let's put that aside for now). What I find offensive is that Kid Rock went immediately to discussing her body. If she's not his type, so be it. But to mention her looks and her body in the same breath as he's criticizing her career is… gross and sexist. And incidentally, Beyonce isn't into dirt-lipped rednecks with beer guts, you know? If we're talking about looks, it goes both ways. As for Kid Rock's claim that she doesn't have a catalog full of iconic hits…A) he's doesn't have one either and B) Beyonce is closer to that kind of iconic, hit-machine status more than nearly anyone else out there in music today. Beyonce is more iconic – and her catalog is more significant – than even Taylor Swift, I would say. "Halo". "Bootylicious." "Independent Women." "Drunk In Love." "Crazy In Love." "Single Ladies." "Partition." "XO." "Ring the Alarm." "Baby Boy."
So, obviously, the Beyhive went after Kid Rock. They started posting this kind of stuff on his Instagram: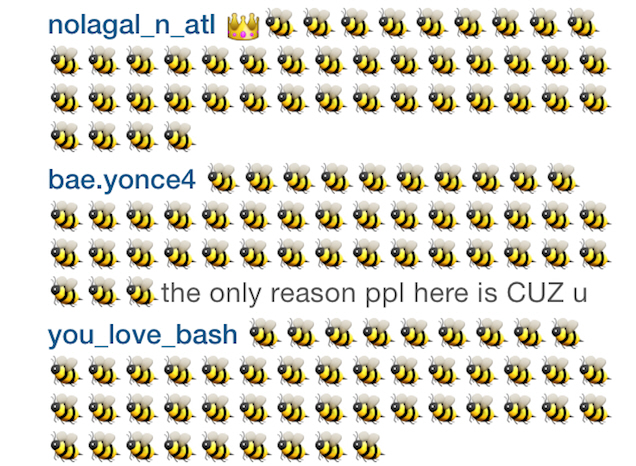 Gawker has more screencaps here. Kid Rock is the Beygency's #1 enemy right now. As it should be. And here's how Kid Rock responded to The Beyhive:
Photos courtesy of WENN, Instagram, Gawker.