During New York Fashion Week, little North West threw not one but TWO front-row tantrums. It's not North's fault, of course. Her parents are just jackasses and they don't realize that front-row at a fashion show is not the best place for a toddler. The first tantrum came at Kanye West's Adidas show, while Anna Wintour was sitting right next to Kim Kardashian (Kim was holding North). The second tantrum came when Kim, Kanye and North were sitting front row at Alexander Wang's show. Kim was so embarrassed, she took North backstage and left her there while Kim returned to her seat. After those displays, it's been rumored that Wintour was considering putting her foot down. Now The Daily Mail says it's happened, and Nuclear Wintour has officially BANNED children from runway shows.
Ice queen Anna Wintour has told designers not to allow toddlers on the front row at fashion shows she attends after Kim Kardashian's daughter North threw a double tantrum. The US Vogue editor told aides of the ban during London Fashion Week, I can reveal.

The final straw for Wintour came when North got agitated during her father Kanye West's recent show in New York and the one-year-old had to be taken out of the room by a nanny. During little North's outburst, Wintour, 65, wrinkled her nose in disgust.

This followed North's previous flare-up at another recent New York show, which left Anna looking distinctly unimpressed, left.
Anna Wintour has similar bans on puppies, toothy smiles, kittens, laughter, gluten, glitter and hearts of gold. No children, ever!! I actually see Wintour's point, but it shouldn't be her call. It should be the PARENTS deciding that their children don't belong at fashion shows. But since that won't happen any time soon, yes, let's just go ahead and make the decree. I wonder if Paris Fashion Week will follow suit, because North West has been to a bunch of PFW shows in the past. I've always assumed that designers welcome North at their shows because she's the most popular member of her family.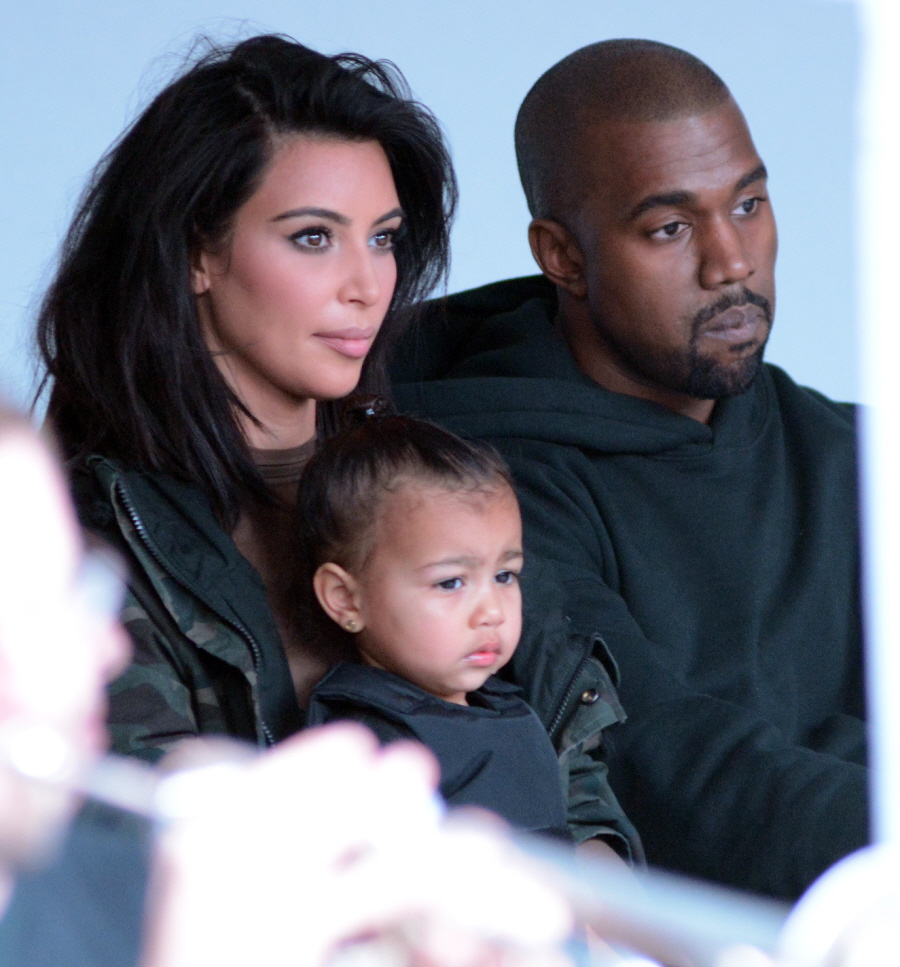 Photos courtesy of Getty, WENN.