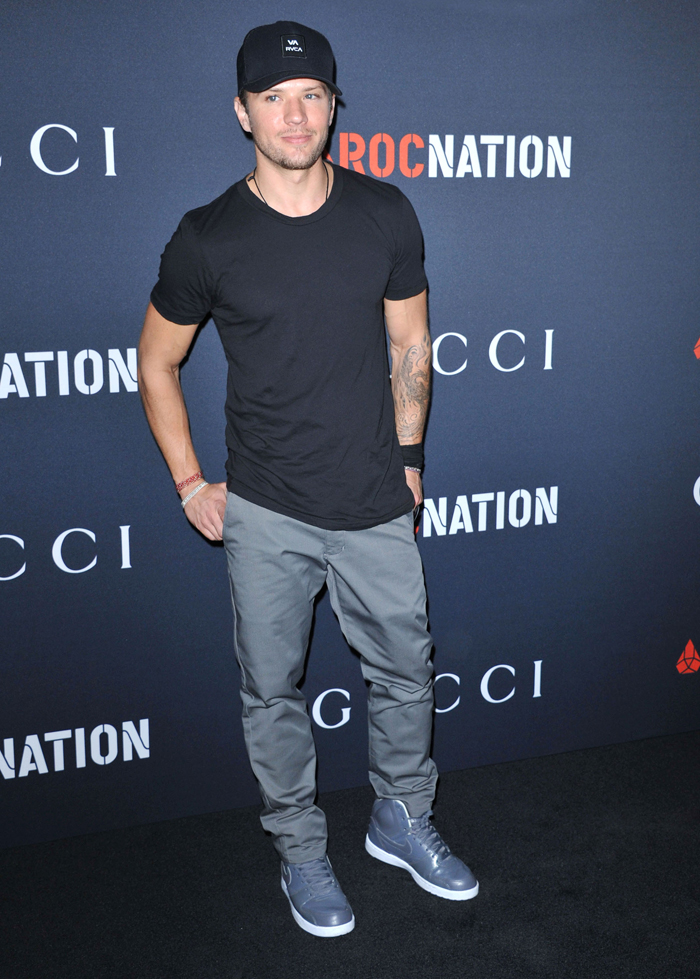 Ryan Phillipe has a new interview in Elle to promote his new tv show, Secrets and Lies. I haven't watched the show yet, but reviews say it's tawdry, melodramatic, and uneven (although Phillippe tries to find a balance). Maybe the episodes will get better, and I'll catch up this weekend. Juliette Lewis co-stars as a detective, which means Phillippe may have found some CO$ pamphlets tucked under his trailer door. I read stories about her doing so years ago, maybe she's chilled out.
Ryan usually gives an interesting interview, mostly because he's rather reclusive until he promotes a project. He rarely gets papped, and the way he and Reese Witherspoon have quietly co-parented their two children (Ava and Deacon) is impressive. Considering what we now know about the American Citizen, I feel like Ryan worked hard to keep the peace. I can't say the same for how he trashed most of his movies last year, but that's Phillippe. This interview is surprisingly deep with little bits of biting humor. He makes fun of his own drink order for not being "manly" enough and identifies as a feminist. Then this happens:
On Cruel Intentions: "Yeah Roger [Kumble], the writer slash director, really screwed up some kids, huh?"

His career: "I'm still acting, and I still love it, but I really want to try–and be willing to fail–in a bunch of different realms. I produced a documentary, a surf movie about the genocide in West Papua, that won a bunch of awards. And now, I'm really involved in helping to liberate a small country. That takes time away from acting, you know. I'm raising kids, as a single father, and I've got this startup. I get comments all the time on social media like, 'What ever happened to him?' or 'Where have you been?' Like, I'm doing stuff! It may not be stuff that you see, but I'm doing stuff."

On women: "I'm very feminist, man. I was raised by four women, my dad worked the 4 P.M. to midnight shift, so I was basically raised by four women. I'm so pro, pro female. There were some people laughing at Patricia Arquette's statement at the Oscars, but, in the state of California, women make 83 cents on the dollar compared to the man's full dollar. I mean over time, and over bodies, that adds up! It's not equal!"

On depression: "Depression has been a huge obstacle for me ever since I was a child. As you get older I think it decreases some, but I'm just innately kind of a sad person. I'm empathetic, and I take on the feelings of others and transpose myself into the position of others. I see it in my daughter. She has it, and I wish to hell she didn't. It's just, some people do have this pervading sort of sadness, or they're so analytical that they can kind of take the fun out of things because they think too much. I'm thankful in some ways to have a level of sensitivity but it can also become a burden at times, you know? But, that being said, if it was a choice between being this way or being completely ignorant I'd prefer to suffer through the sadness than to be a complete moron with no feelings."

On social media sniping: "My skin is so thick at this point. I've been in the entertainment industry for 23 years so there's nothing anyone can say that I haven't heard or thought myself. You just keep movin', you know? That noise is so quiet at this stage of my life. Who am I trying to really prove anything to at this point in my life? Myself, my kids, my family."
[From Elle]
Ryan Phillippe is "really involved in helping to liberate a small country"? I'll just leave that right there.
The stuff Ryan says about depression is sobering. He rarely smiles in public, and I always assumed this was a carryover from his intense, teen heartthrob persona. Now he reveals his innate sadness and near crippling empathy. He's so empathetic that it pains him to see his daughter take on the same empathetic quality because …. wow. This interview presents a whole new Phillippe, and he sounds very relatable. Sad, but relatable.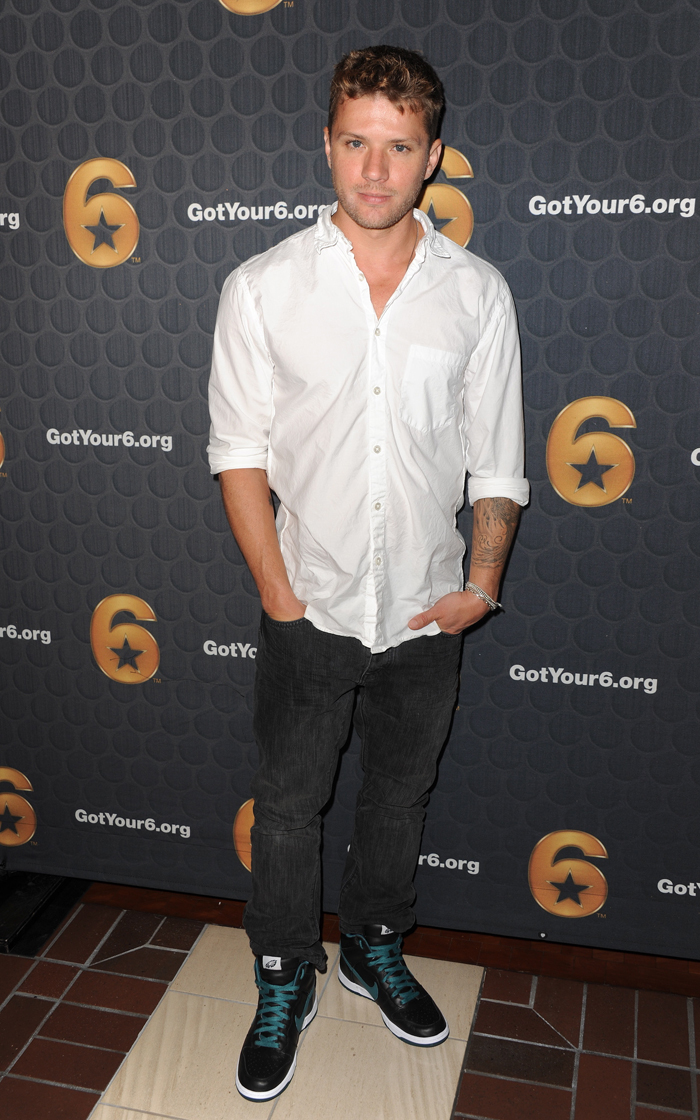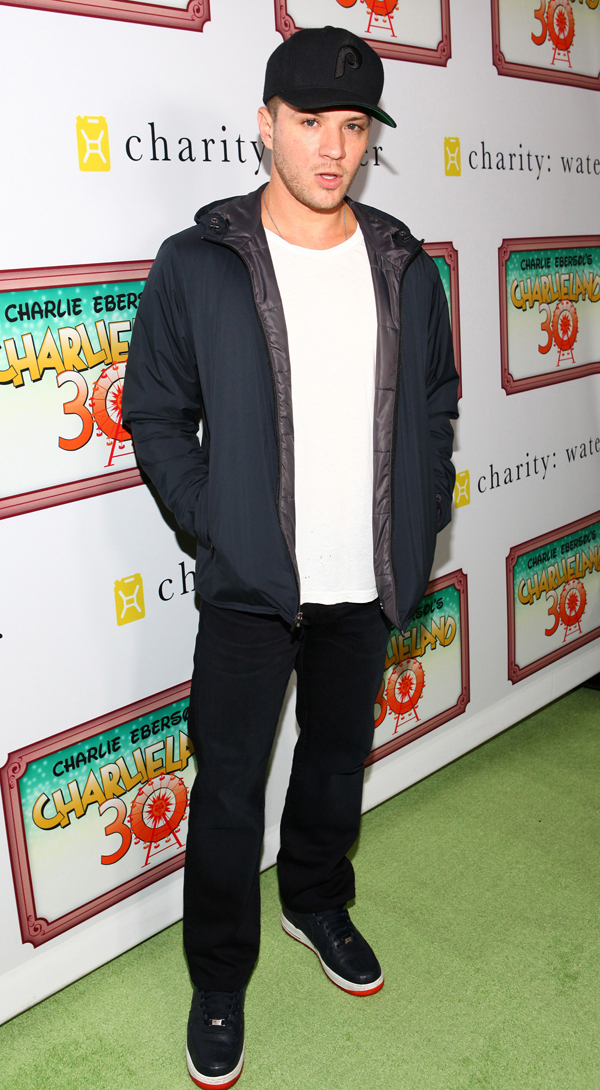 Photos courtesy of WENN