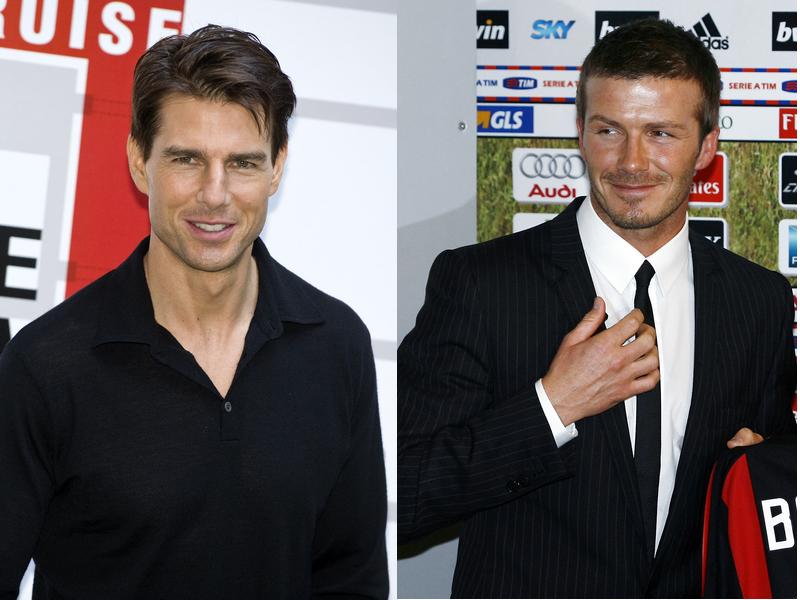 The Beckhams moved into a $22 million Los Angeles home in 2007 when David played for the L.A. Galaxy. Now that they are moving to Italy (with David paying off the rest of his Galaxy salary out-of-pocket), they're looking to sell their home. Even with the housing market the way it is, they have found a potential buyer in the Cruises, who live right down the street. Tom and Katie would use the home as a guest house for visitors.
Now that Becks will be "Bending It" in Italy more often than ever, the dashing soccer ace and his fashionista wife, Victoria, are looking forward to unloading their expansive Beverly Hills estate–and despite the housing crunch, they've already attracted a pair of interested owners, their old pals TomKat.

The British couple purchased the home for $22 million in 2007 after moving Stateside for a multimillion dollar deal with the Los Angeles Galaxy.

According to Star, Tom and Katie, who live around the corner from the Beckhams, hope to use the property as a guesthouse if they are able reach a deal with the Beckhams.

"They would use the place for visitors, but they don't want to spend much more than $15 million."
[From PopCrunch]
A $22 million guest house seems excessive, but this is Tom Cruise we're talking about – he constantly needs to prove to the world that he is better than everyone else. This is probably the same reason there is so much press about the Cruises' relationship with the Beckhams. The combined star power is, in Tom's mind, worth the trouble. Between the four of them, they probably have about half a brain somewhere. David has even confessed that he has trouble helping his 6-year-old son with his math homework. As for the guest house, Katie will probably use it as an escape when the stress of Scientology gets too great.
Here's the Beckham and Cruise families (sans Tom) taking a stroll in Central Park this past Thanksgiving. Images thanks to Fame.com.