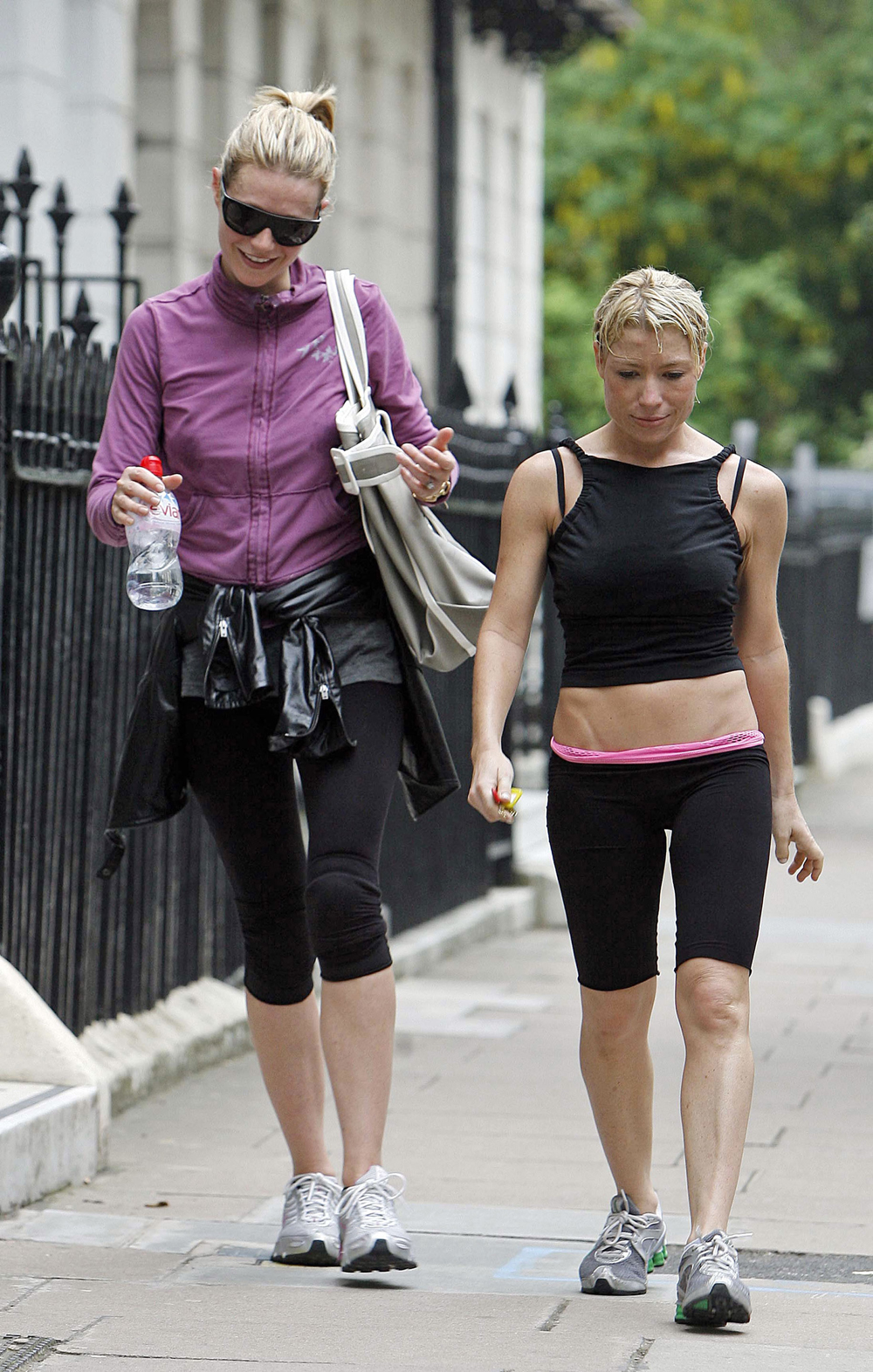 In January we wrote that Gwyneth "The Goop" Paltrow was launching a New York City gym with her scammer trainer Tracy Anderson. Anderson has cheated both clients, businesses, and former lovers out of tens of thousands of dollars in the past. She also trains Madonna, and it makes absolutely no sense why either of these famous women is willing to be associated with her. And Gwyneth is actually in the process of starting a business with this woman!
Unfortunately (though certainly not surprisingly) for everyone, their gym is utterly ridiculous, and proves just how out of touch Gwyneth is with the real world. As if her Goop website didn't already do that. Their employees are having to cold call people in an attempt to get them to sign up. Why? Because it's a whopping (and insane) $4,500 just to join the place, and then hundreds of dollars a month for the membership fee!
GWYNETH Paltrow is struggling to sign up members for her new gym.

The Iron Man star has teamed up with her personal trainer Tracy Anderson to run the fitness centre in New York's TriBeCa district.

However, they are so desperate for customers, staff have been cold-calling people inviting them in for a visit.

One person who was contacted said: "It's ridiculous. Membership is like $4,500 to join and then hundreds of dollars a month. Who can afford that right now?"

The gym is supposed to open later this year.
[From OK!]
I'm sure Gwyneth will be as shocked that people don't like her gym – and don't like the unnecessarily inflated costs associated with it – as she was by people not liking her website. Clearly Tracy Anderson doesn't know anything about running a business – all she knows is how to take people's money. I'm surprised she'd even want to team up with Gwyneth for a gym. In the past, all Tracy's done is collect people's fees and run. But Paltrow is supposedly one of her closest friends. How's it going to work when she inevitably scams her famous friend too?