I never really questioned Cameron Diaz and Benji Madden's whirlwind romance. They were so unexpected as a couple that it seemed like a perfect match. Cameron swam through her famed army of douches, and "nice guy" Benji showed up at the right time. They dated for seven months and tied the knot in January. I expected them to live happily ever after, until two things happened: (1) Benji tattooed "Cameron" on his chest and posted evidence on Instagram; and (2) Cameron dissed people who air their lives on social media (which I totally understand) in Cosmo.
These two things by themselves could simply represent crossed wires between Cameron and Benji that are no big deal. Except … Benji didn't get the message. He's not a Cosmo guy? Sure. Benji's spent the past week abroad for The Voice Australia, and he's sending Cameron gushy messages on Instagram. He posted a puppy picture to tell his "bae" hello. He also posted a "good moring hunny" photo (with kissy emoji) that I've included. Is Cameron rolling her eyes at Benji's Instagramming?
My headline to this story was somewhat misleading. A new story in this week's Star says Benji and Cam are already in marriage counseling, but they're using it proactively. Does this sound like a good idea?
Call it a preventative meature. Just two months after tying the knot in an intimate ceremony at her Beverly Hills home, Cameron Diaz, 42, and Benji Madden, 35, are in marriage counseling. Sources say the couple, who had a short seven-month romance before saying, "I do," attend therapy once a month in order to stay happy. "They didn't know each other very long before getin gmarried, and they want to avoid any potential stumbling blocks that may pop up," explains an insider. And the pair's biggest supporter is Benji's sister-in-law Nicole Richie, who wed his twin brother, Joel, in 2010, and who set the couple up on their first date. "She told Cameron this is how you make a marriage last," says the pal. The Annie actress has also spoken about her love of talking thigns out. "My life would not be half as fulfilled as it is without therapy," she has said. "I take care of myself. I enjoy taking care of myself. It also helps keep my head clear and it helps me stay focused on my work and my life, and I just use it as a way of maintaining a certain standard of life."
[From Star, print edition, March 16, 2015]
These two will probably talk out Benji's Instagram gushing in their next session, huh? I don't see a problem with a couple starting a marriage with regular therapy sessions if they're both into the process. If one side is dragging their feet, it won't work, but this story makes it sound like Cameron and Benji are both cool with the idea. I don't think Cameron meant for her social media lecture (from an interview that happened weeks ago) to coincide with Benji's sudden onslaught of social media overtures. This was a simple coincidence, but I feel bad for Benji because he obviously hasn't read the interview.
Case in point.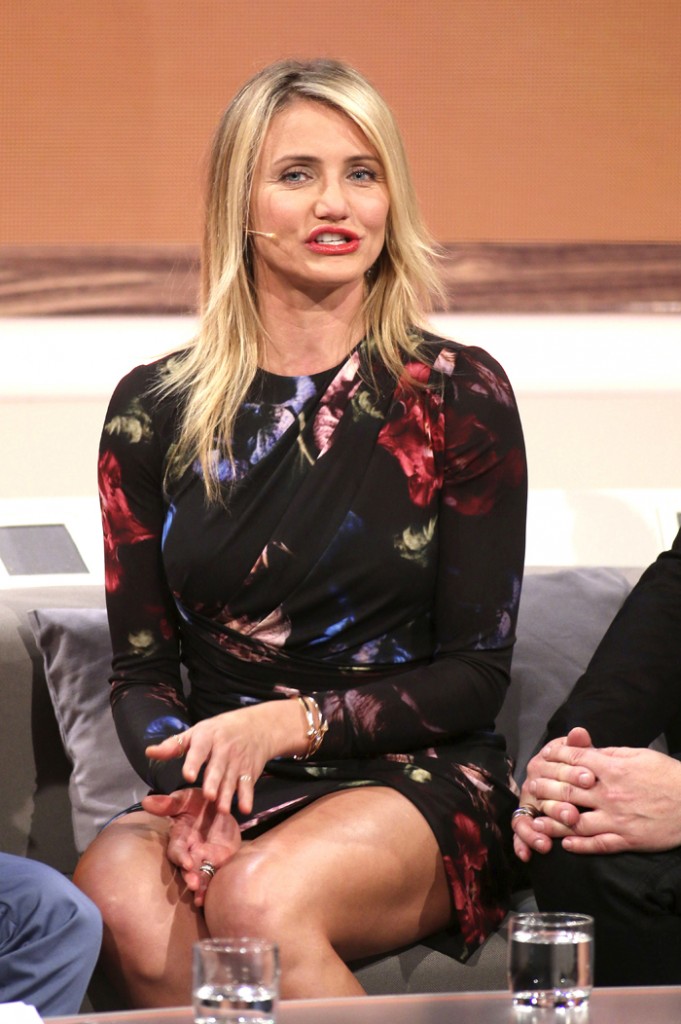 Photos courtesy of Benji Madden on Instagram, Fame/Flynet & WENN