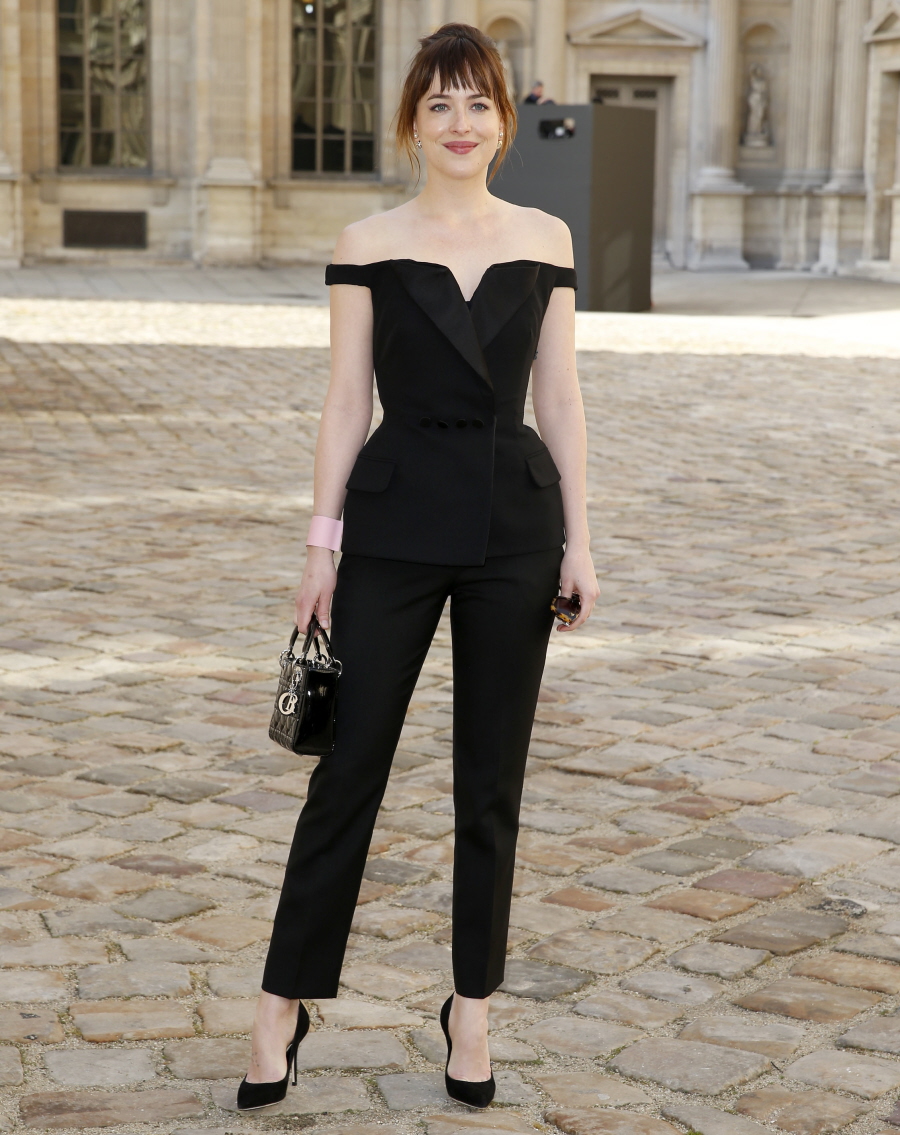 It might seem (from our coverage) like Kanye West and Kim Kardashian are the only celebrities attending Paris Fashion Week events this year. Not true! Although this year's PFW seems sort of sparsely attended (which is why Kim & 'Ye are getting so much press). But here's Dakota Johnson! She's a big star now. She's the face of a $500 million franchise. Dakota was the major "get" for Dior's front row. And this is how Raf Simons dressed his big "get". Eh. The pants are good. Great, even. But everything else is a mess. That top looks so dated and I am beyond sick of Dakota's budget bangs. Her hairstyle here is so backwoods-prom.
It seems like Dakota came to PFW just for the Dior show, which… I mean, that's sort of bad news, in my opinion. It means Dakota might be up for a Dior contract and while Dior and Chanel are the biggest "gets" for beauty/fashion contracts, I kind of think Dakota would be a much better fit with another label/brand. Like… I could see her with Jason Wu or Balenciaga or something. Dakota does not say "Dior" to me. Then again, neither does Jennifer Lawrence and J-Law has a huge Dior contract (and J-Law didn't come out for PFW??).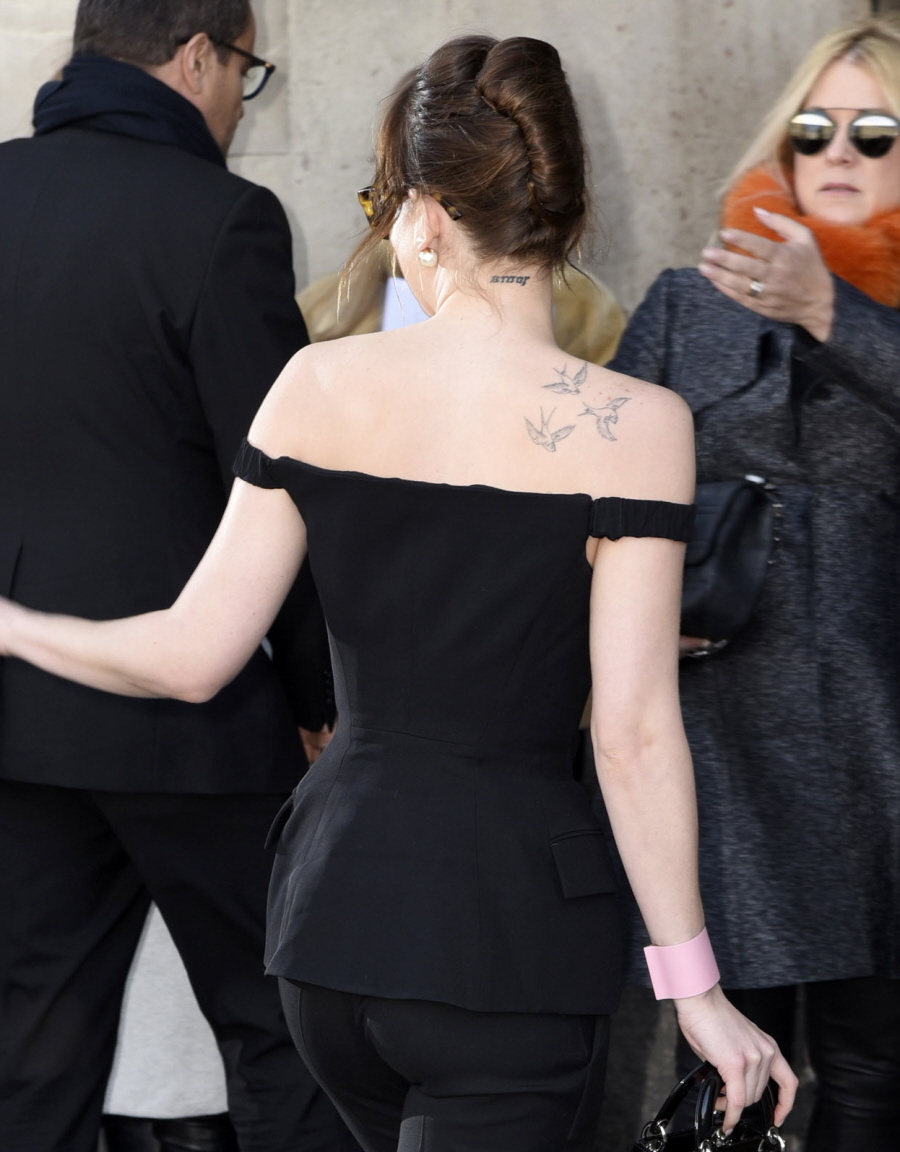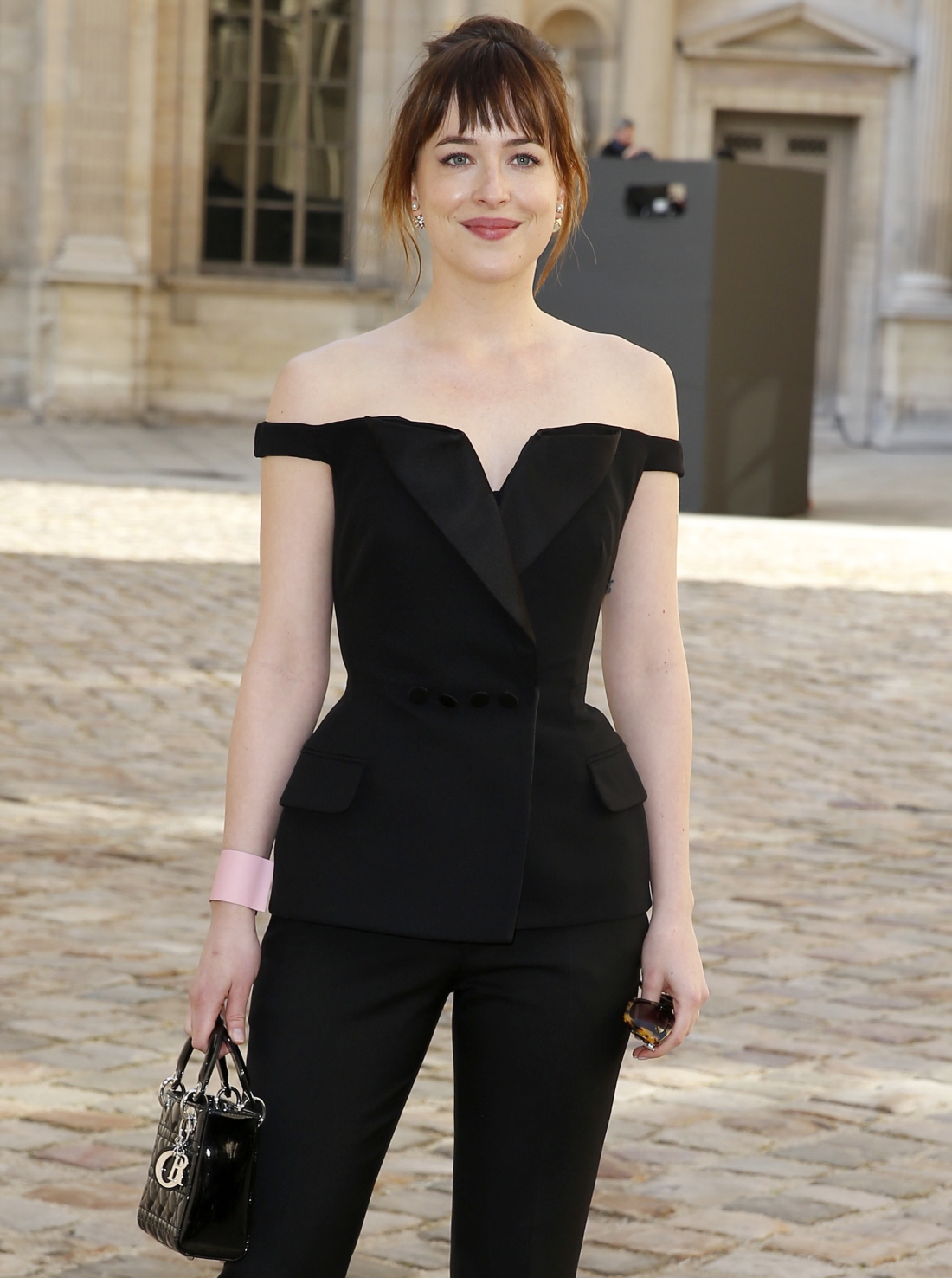 More photos from the Dior show… some people love Olivia Palermo's style. I'm not one of them. She's a pretty girl, but this look is a "no" for me.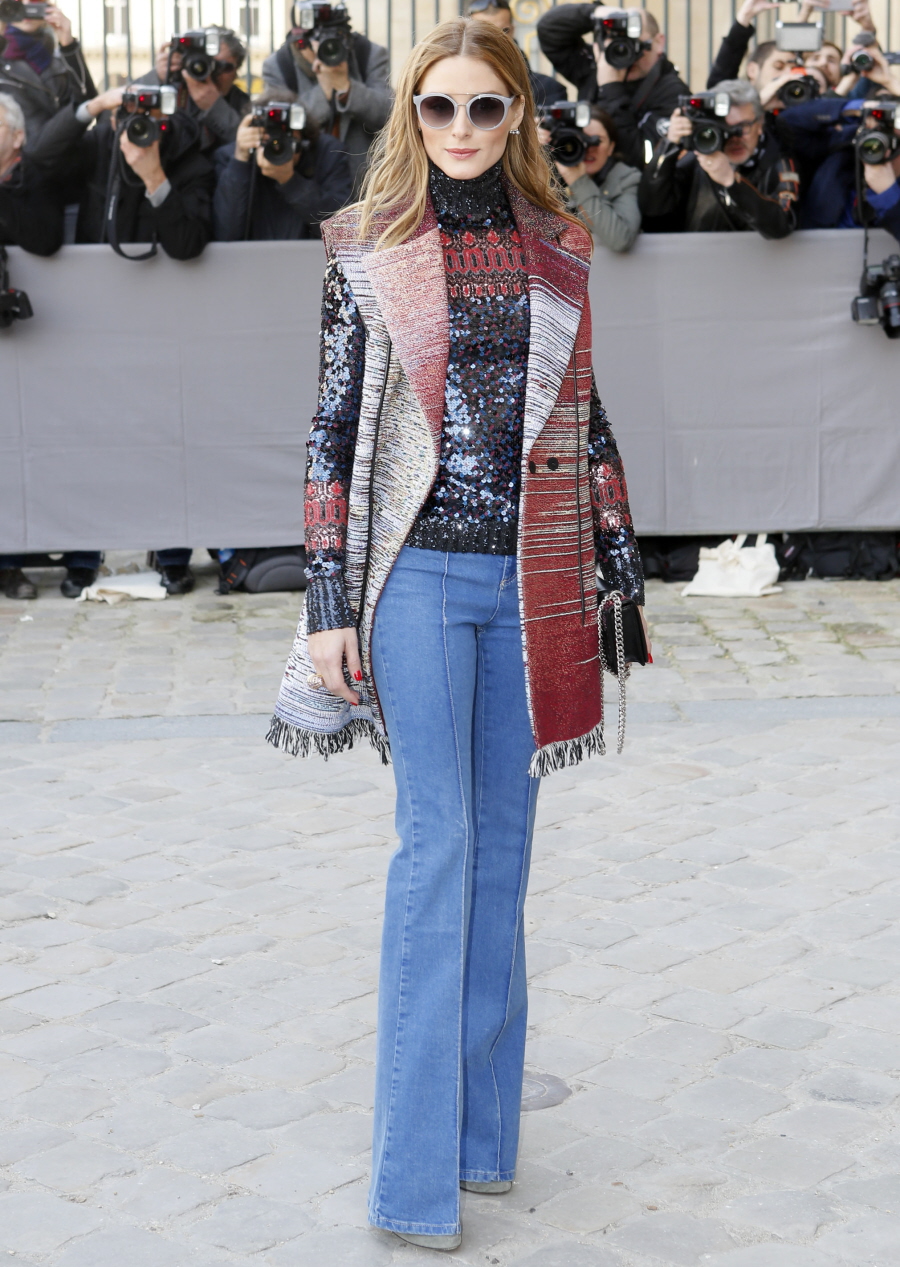 Anna Wintour was there, of course.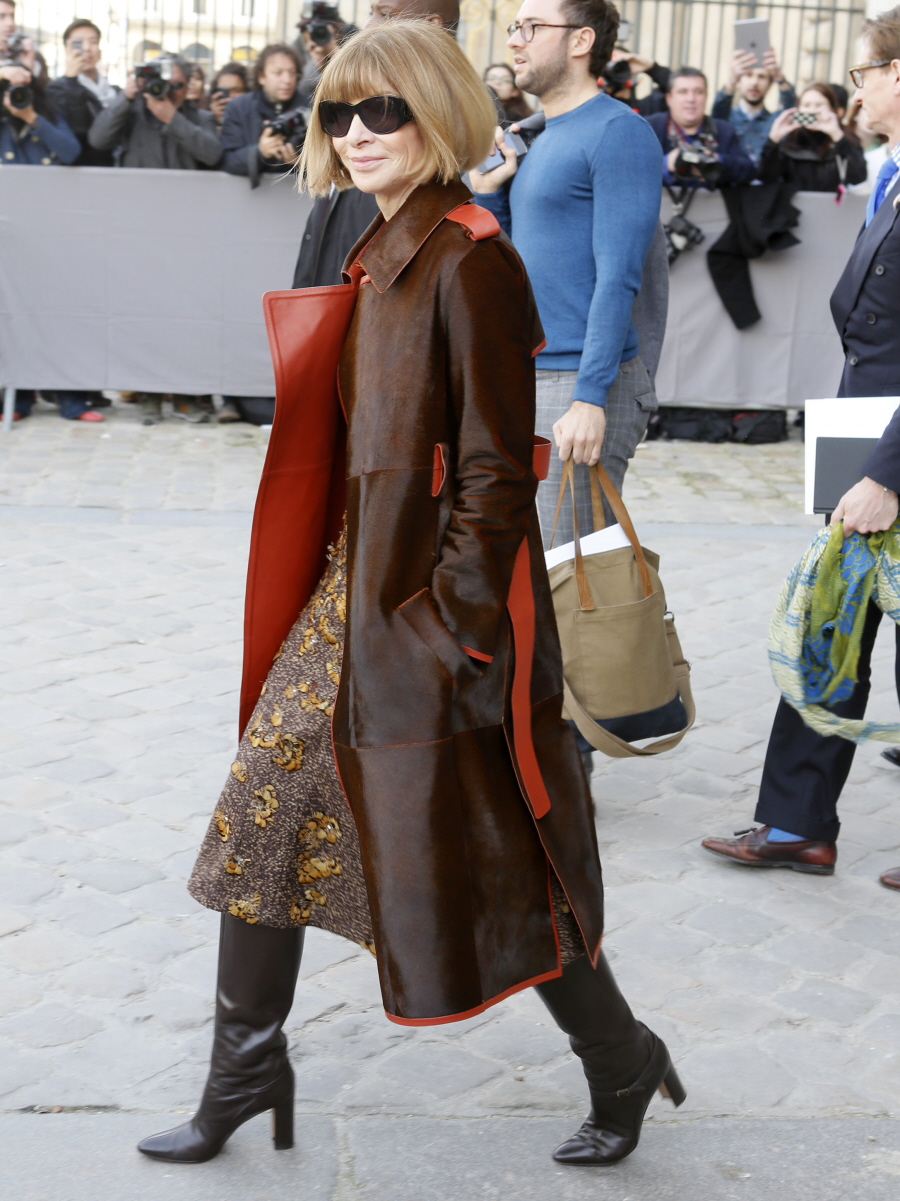 Hailee Steinfeld is so adorable, but I actually thought she was Kendall Jenner in these photos. Hailee's perfectly lovely as-is, but if I could change one thing… it would be that severe center part. Do a side-part, Hailee! And fluff up your hair!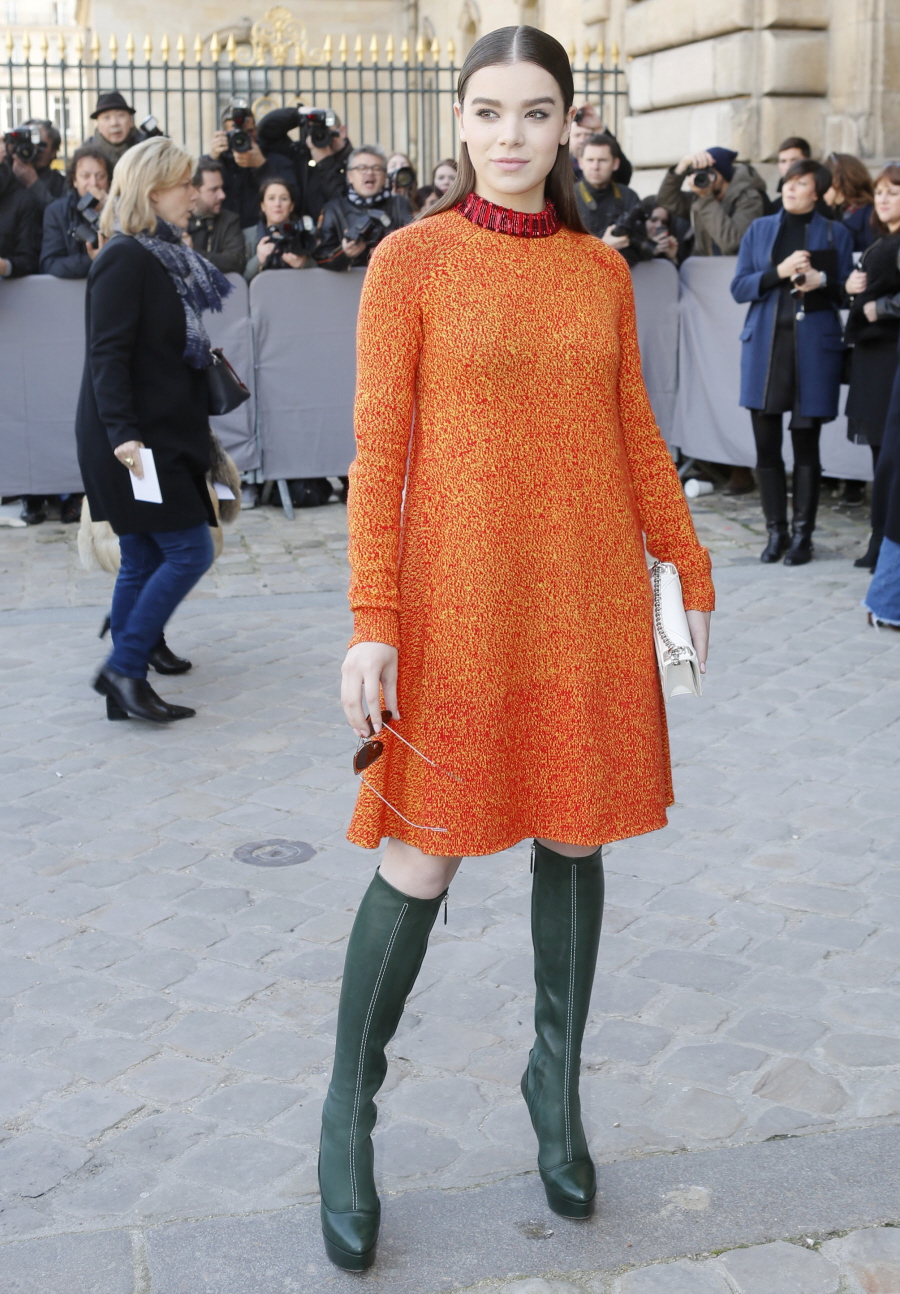 Lots of people are hating on the fact that Kanye West posed with Lorde outside of the Dior show, but they do legitimately know each other. They've worked together and Lorde has said nice things about him publicly. He seems to genuinely like her too. Her hair and makeup look great here! I also think it's funny that Kim Kardashian wasn't "welcome" at the Dior show. At least some people have standards?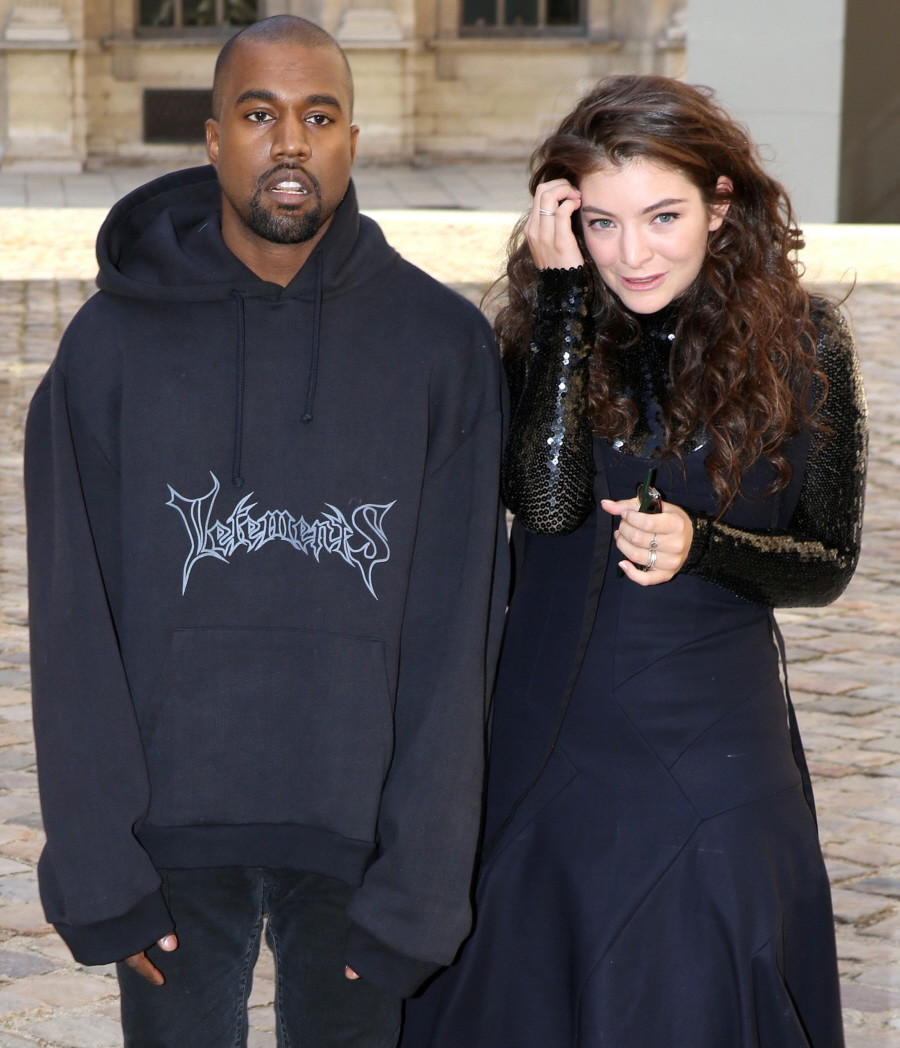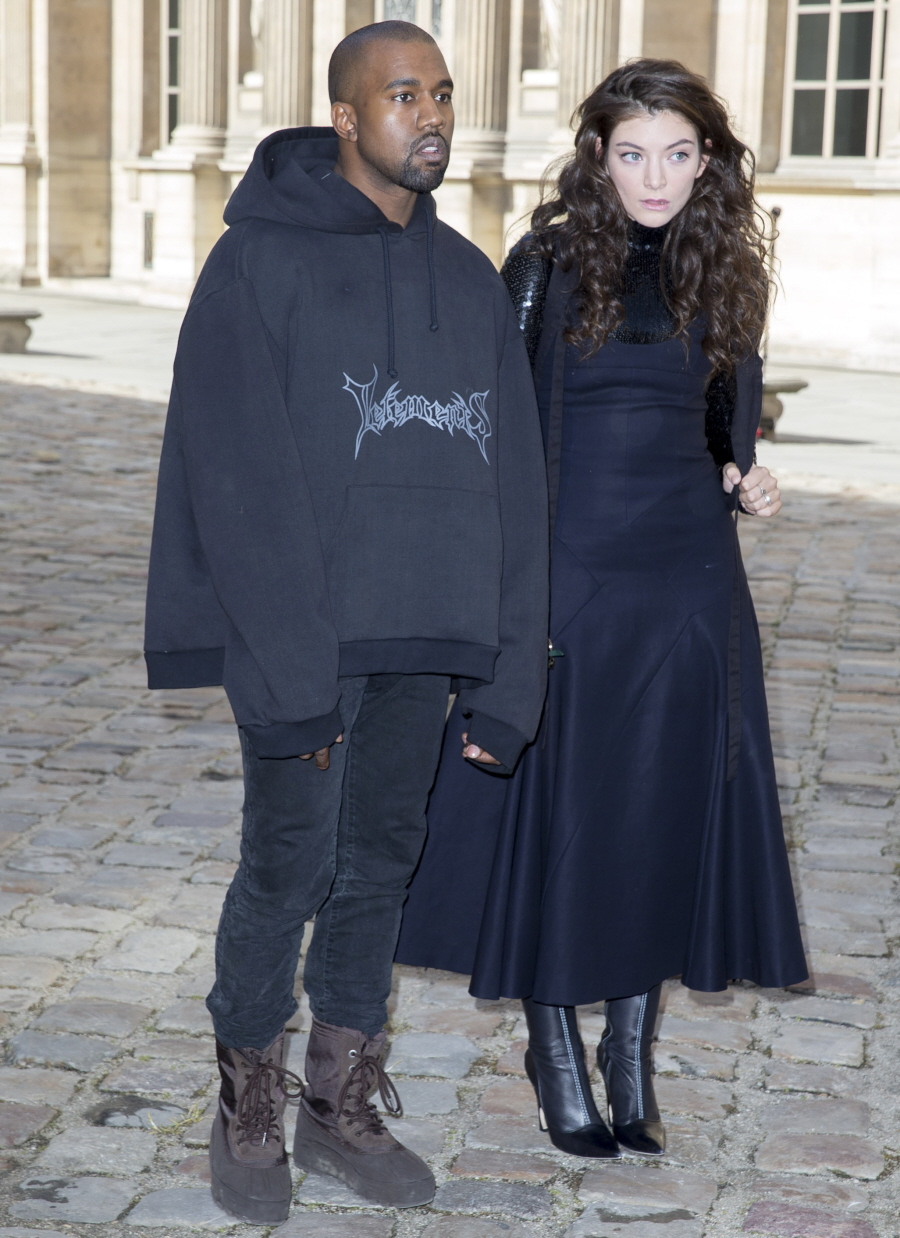 Photos courtesy of Fame/Flynet.