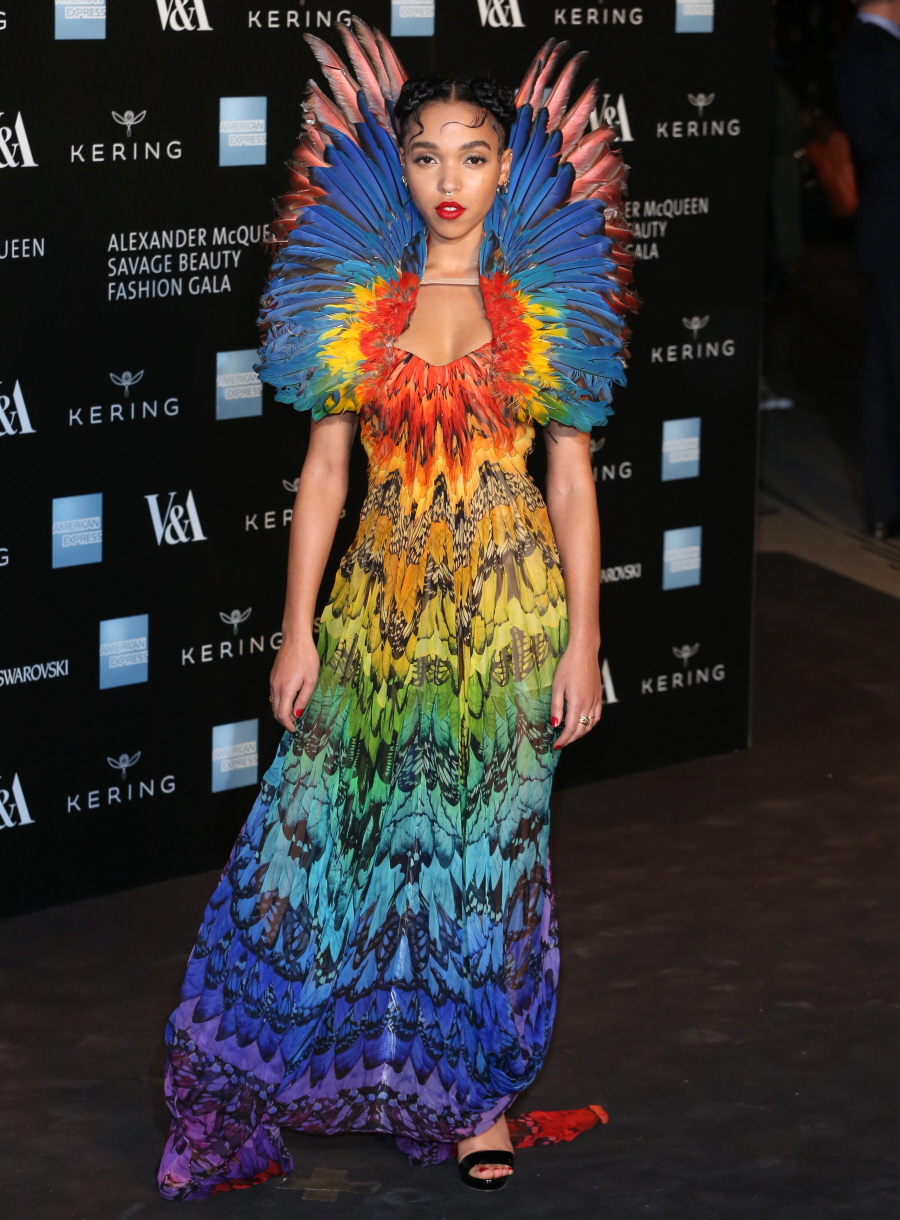 Thursday afternoon, I fell down an Alexander McQueen rabbit hole and it took me a while to refocus. One of the photo agencies, WENN, posted all of these photos of the Alexander McQueen: Savage Beauty exhibition at the Victoria & Albert Museum in London, and I don't even want to admit how long I gaped at the photos of some of McQueen's most famous looks, taken straight from the archives. The exhibition looks SO GOOD. And last night, some big names came out to celebrate the exhibition and honor the late McQueen (described by many as a beautiful monster himself).
It was actually one of the biggest A-list gatherings I've seen on a British red carpet in a while, excluding major awards shows. Most of the A-list women likely plucked some of their vintage-y McQueen gowns from their closets, and only a few wore McQueen's most iconic looks. Surprisingly, FKA Twigs was one of the few to really BRING IT. Look at how amaze-balls Twigs looks in McQueen's iconic "Birds of Paradise" gown. So great.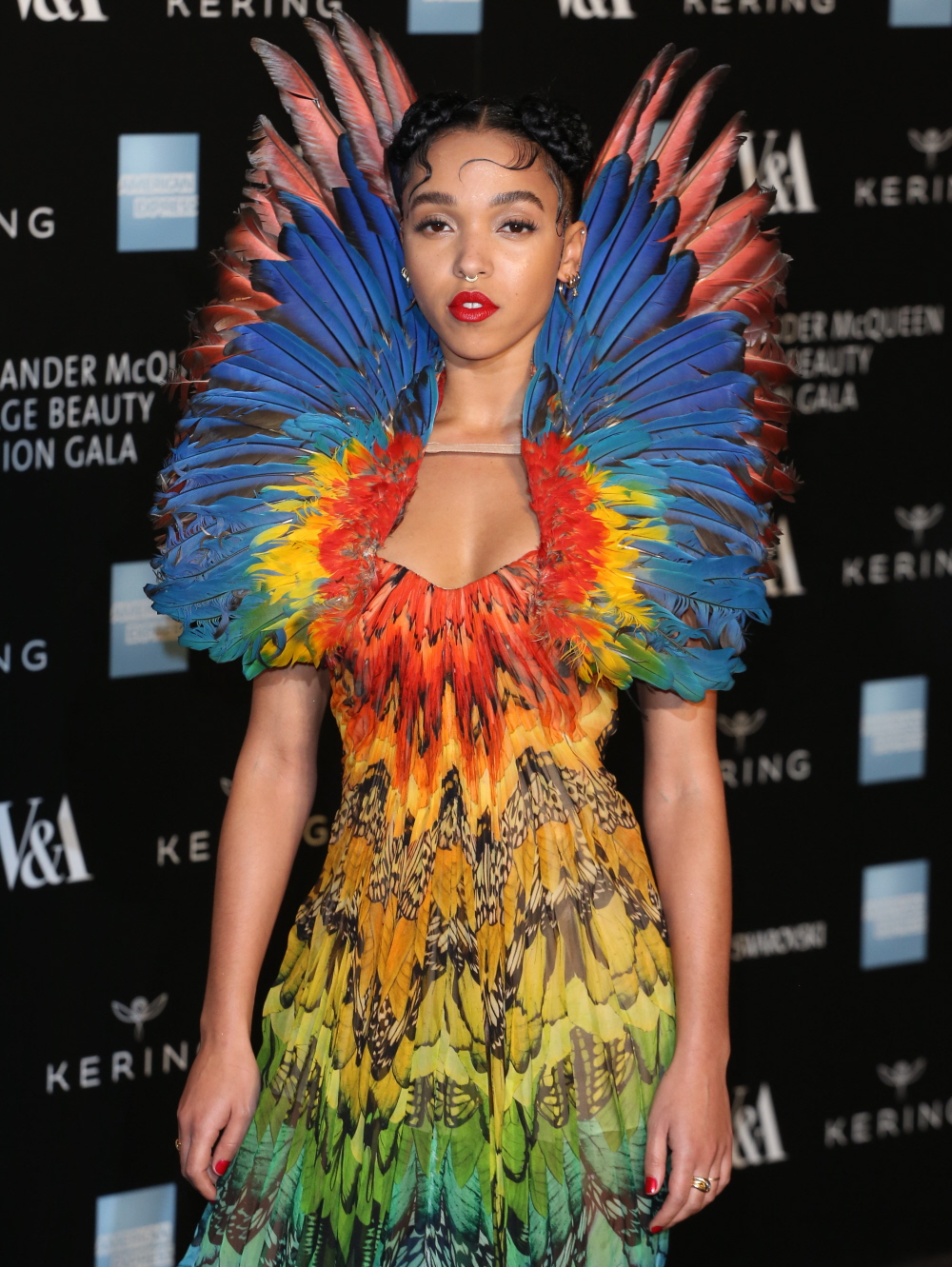 I love this deconstructed tuxedo look on Princess Beatrice. I love that she came out for this exhibit too. The most famous royal woman to wear McQueen? Duchess Kate. But Kate's not about to walk this carpet in her wedding gown, is she? So I'm glad we have Beatrice. And I guess she's not at school in America right now.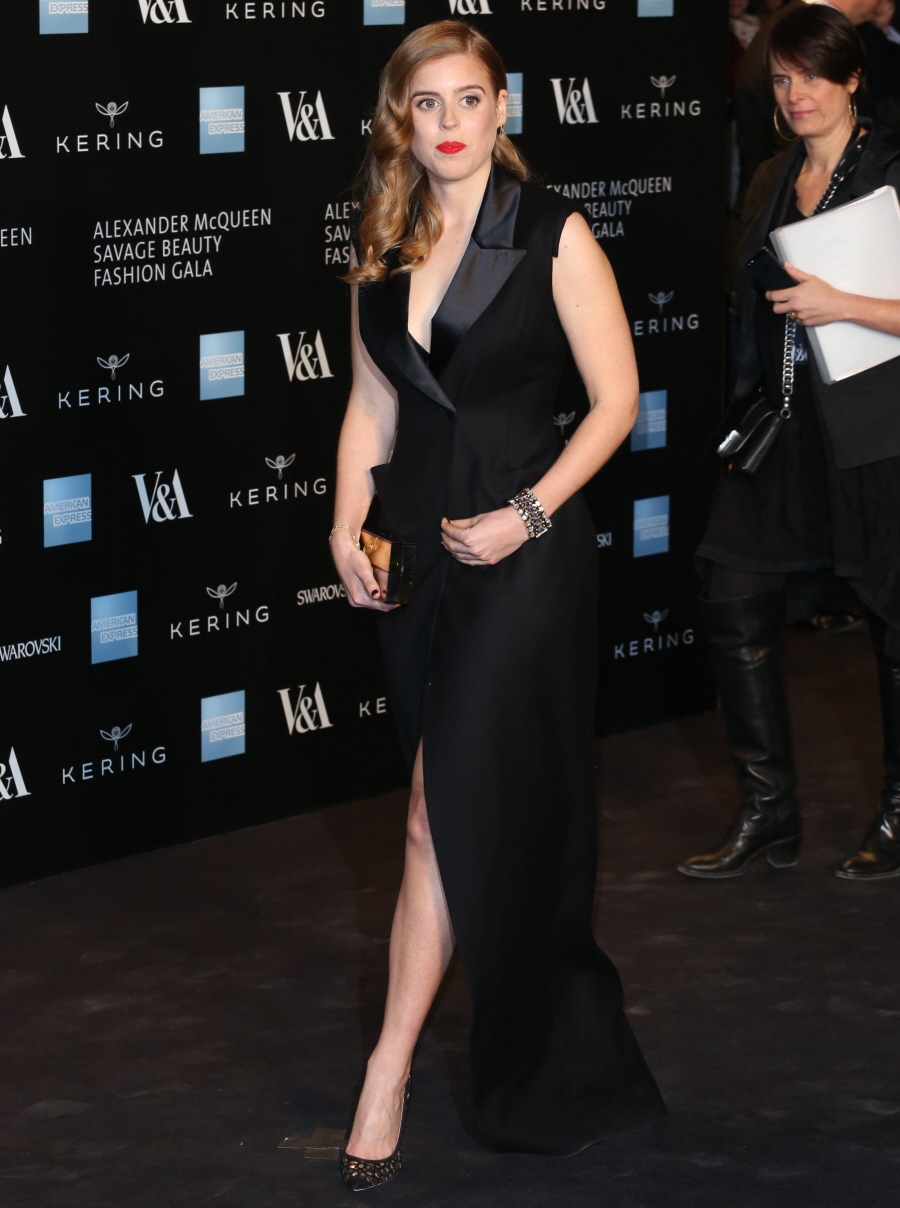 Beatrice's friend Cressida Bonas breezed through the red carpet very quickly. She didn't stop and pose for the cameras at all. Which is what you can do if you are, say, Kate Moss. But Moss wasn't "above" posing on the carpet. Why is Cressida so overwhelming famous all of a sudden? Also: Cressida has bangs trauma now. Just say no to bangs, ladies.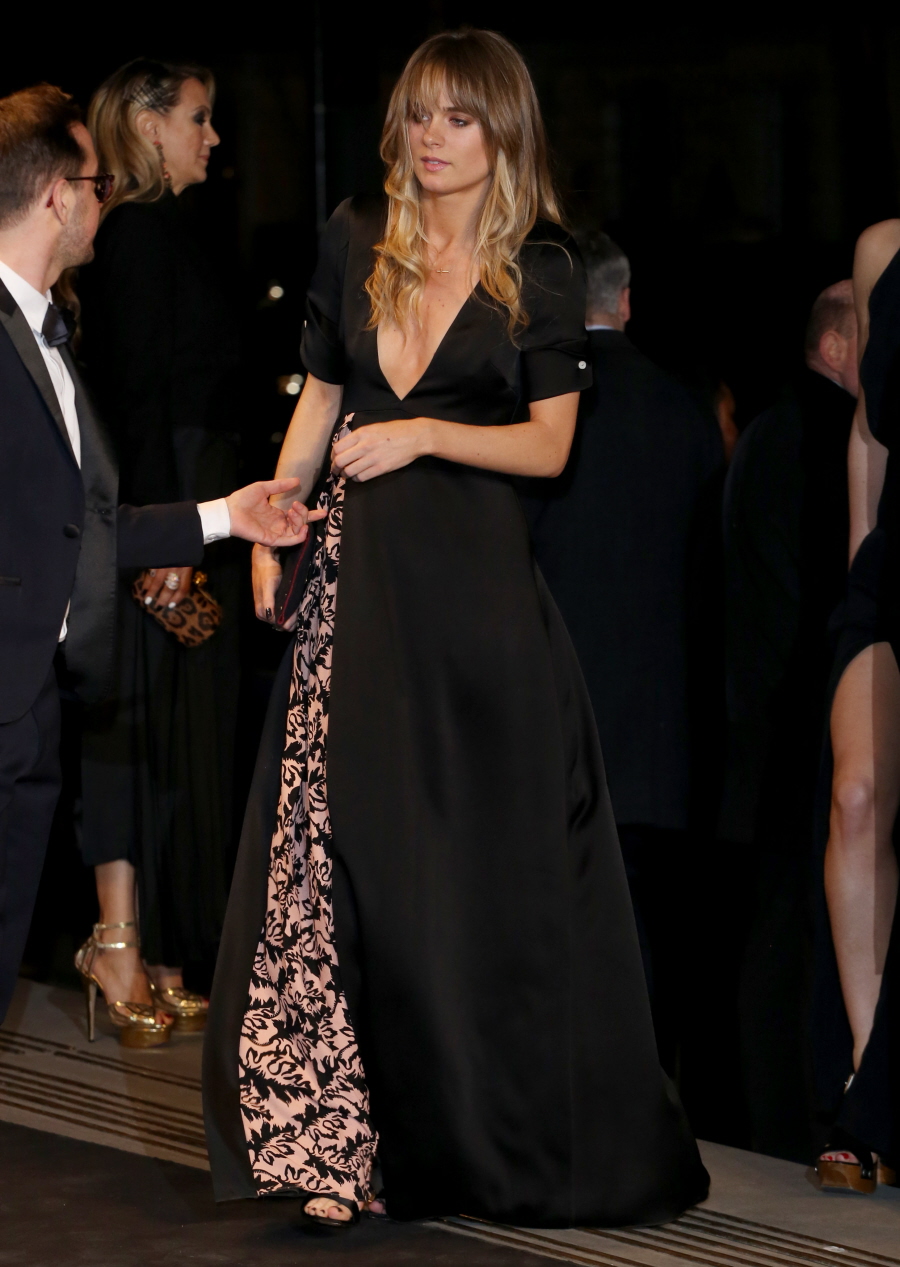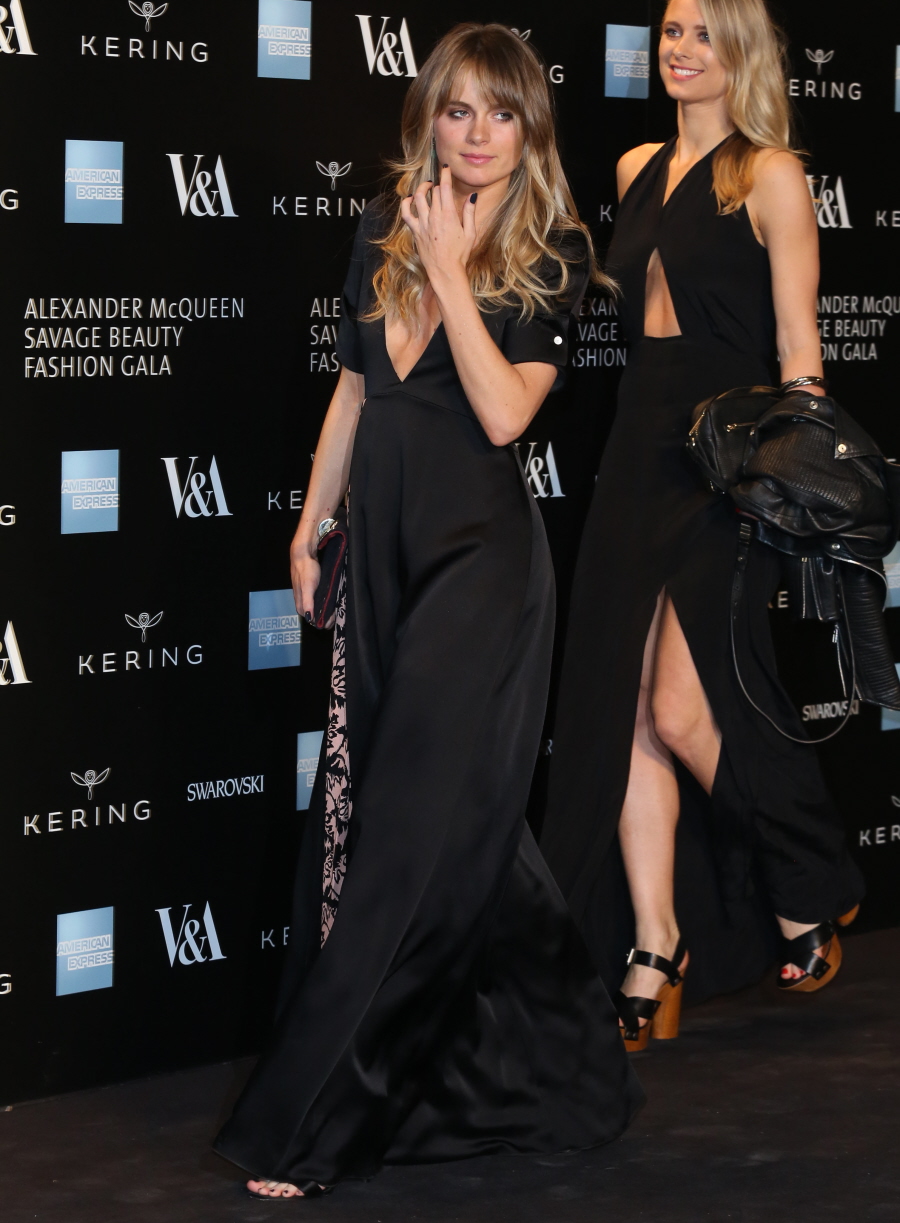 David Beckham's face says "I can't believe Posh never changes her f—king pose."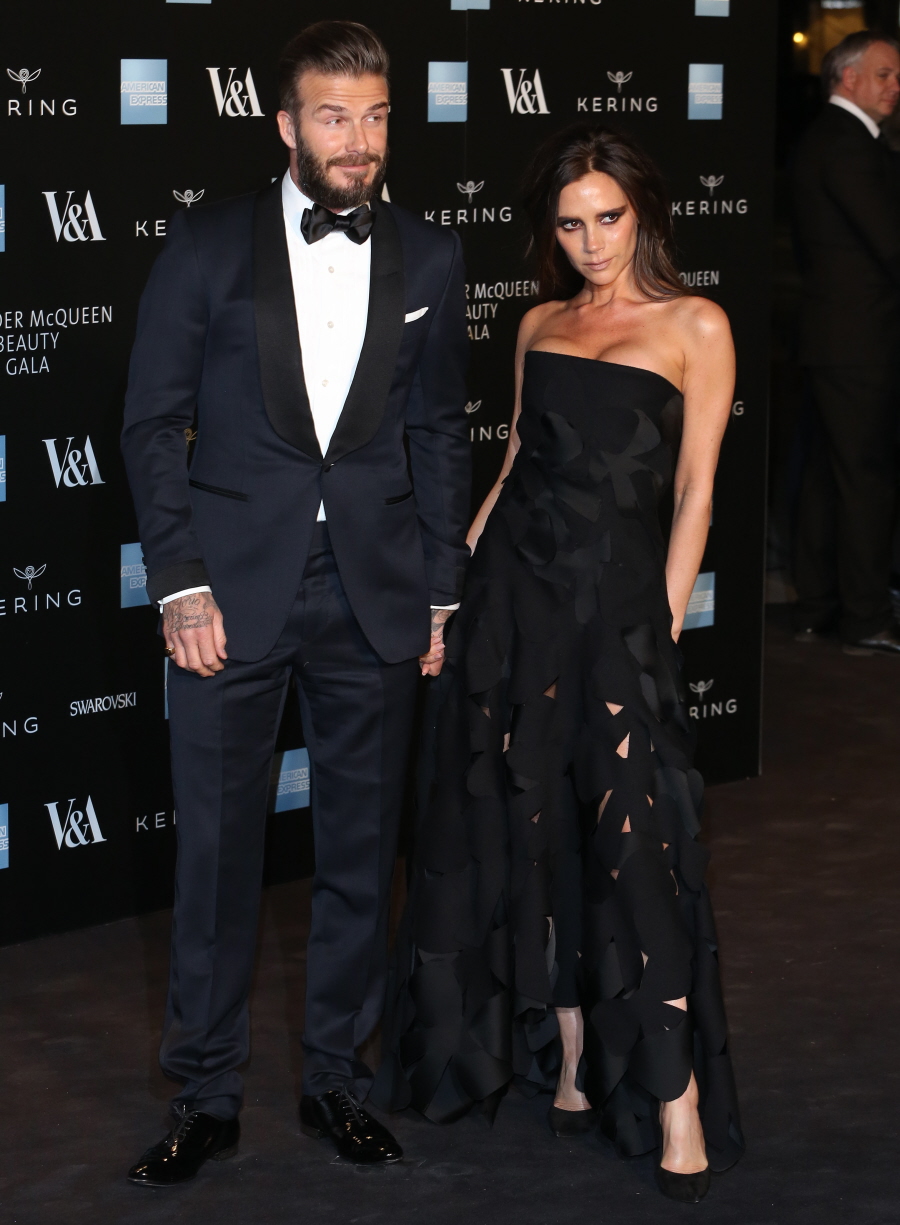 Naomie Harris – one of the few ladies wearing a bold color. I think so much of her beauty and this color looks amazing on her.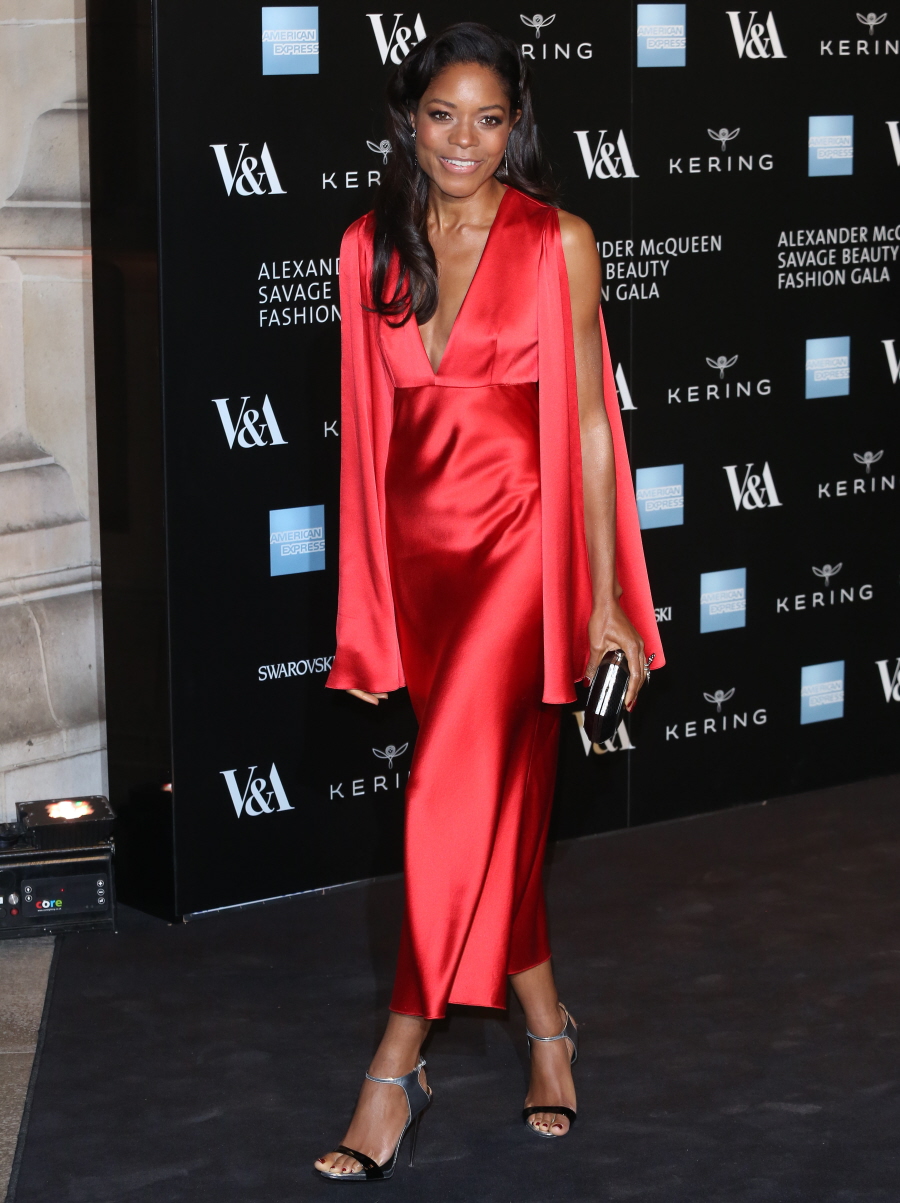 Kate Moss wore one of the more demure and conservative looks from McQueen. I feel like this is something she's had in her closet/archives for a while, right?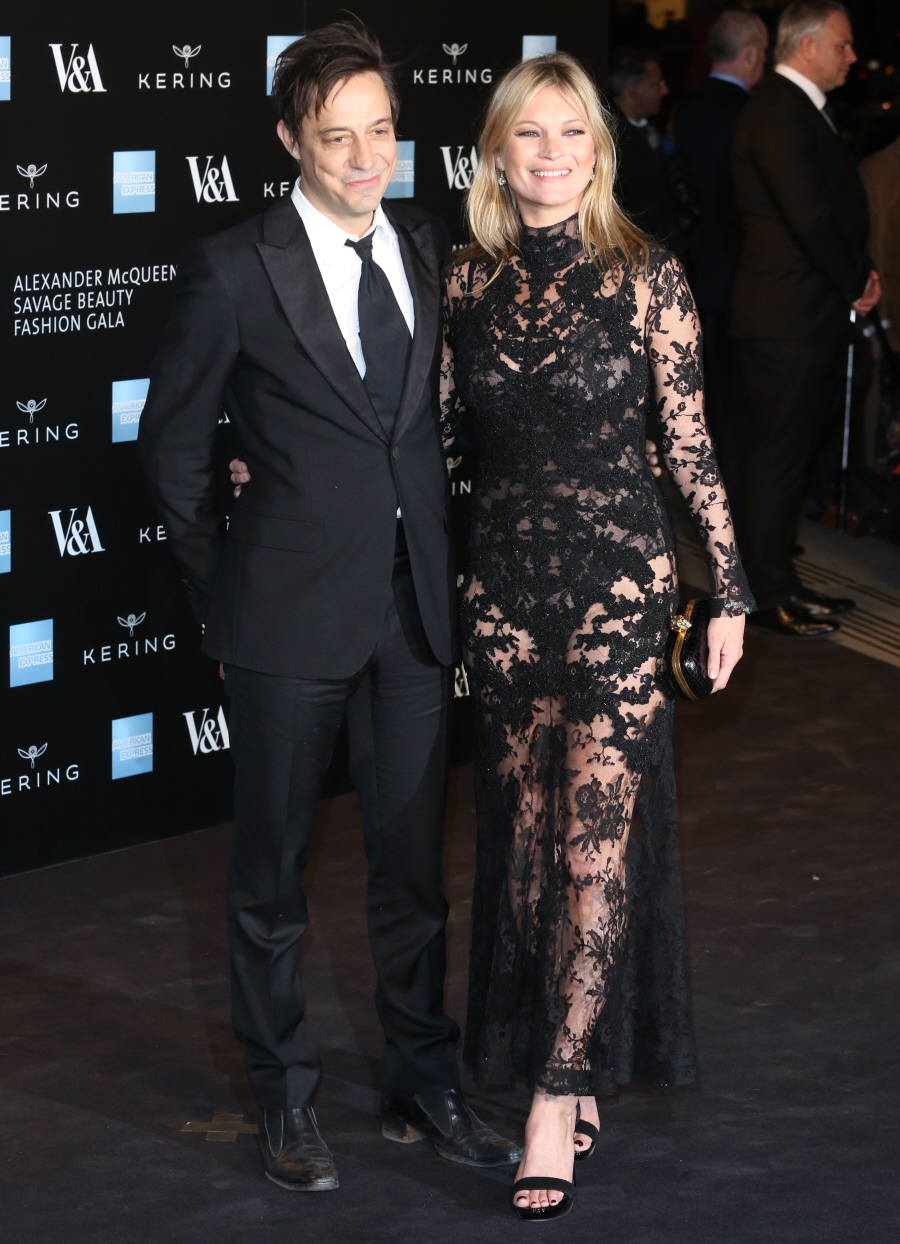 François-Henri Pinault and Salma Hayek. Salma used to wear a TON of McQueen stuff, years ago. She was really into McQueen's insect line, so I'm surprised to see her in a look I would associate more with Sarah Jessica Parker.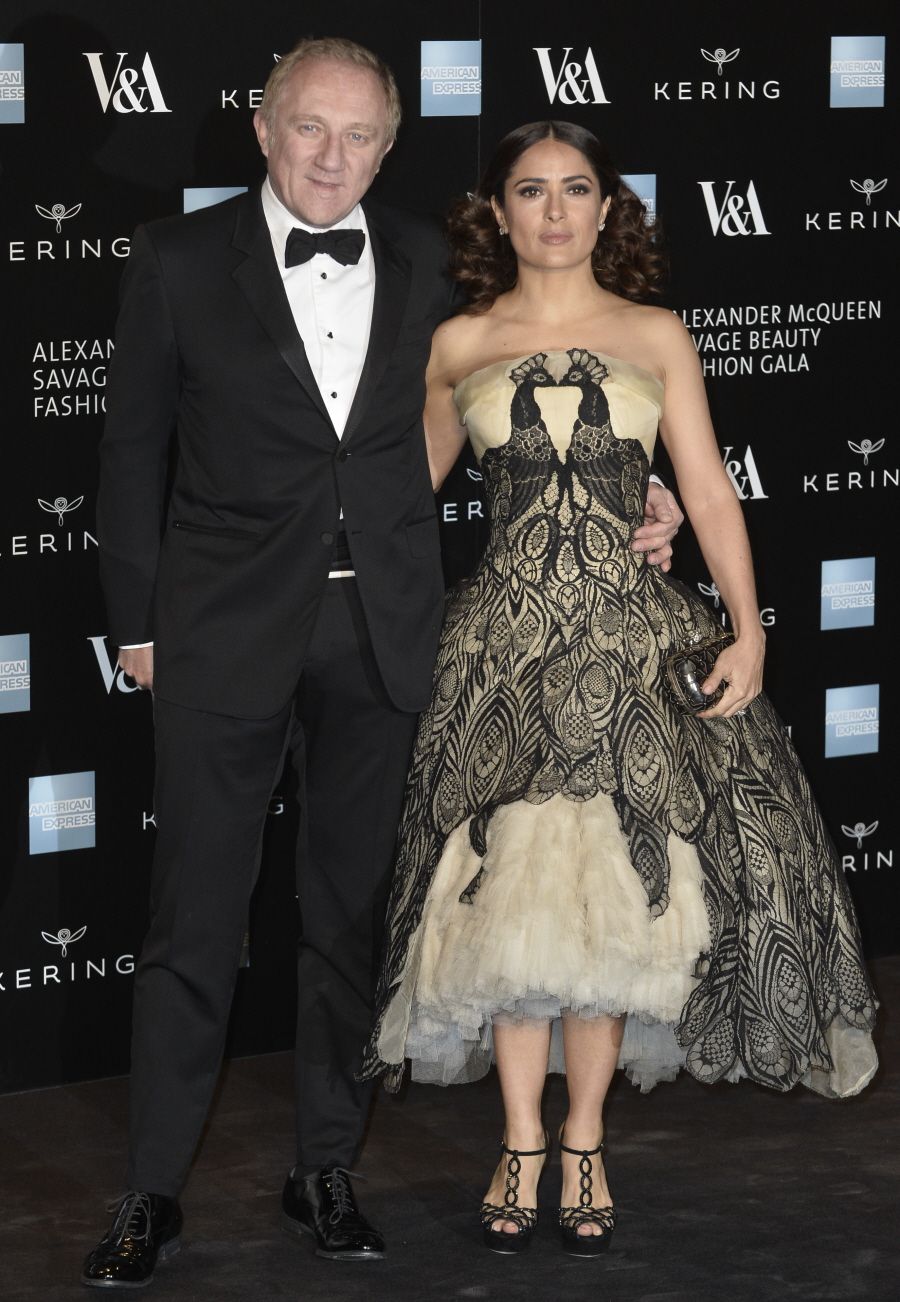 Here's Naomi Campbell, being escorted by Andre Balazs, ex-boyfriend/lover to Chelsea Handler and Uma Thurman. I wonder if Naomi and Andre are back on?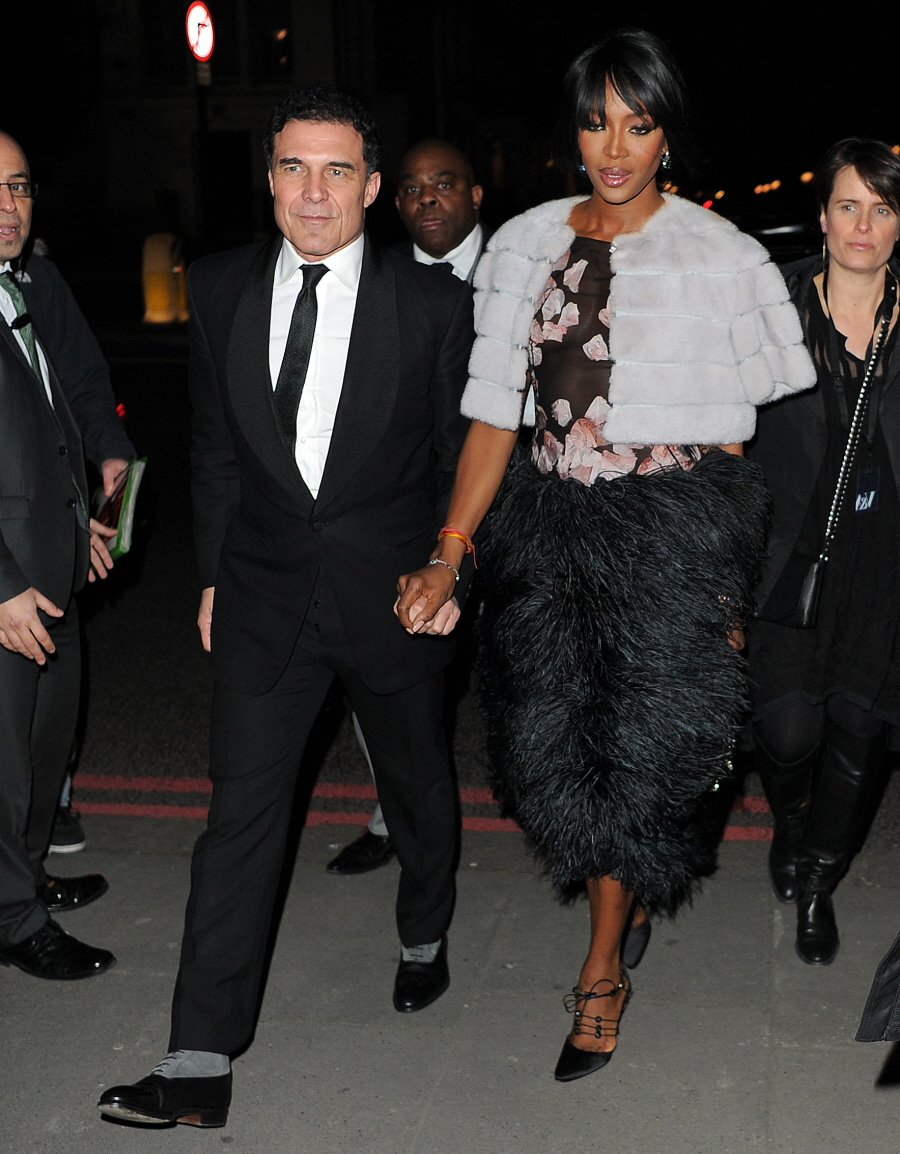 Photos courtesy of WENN.