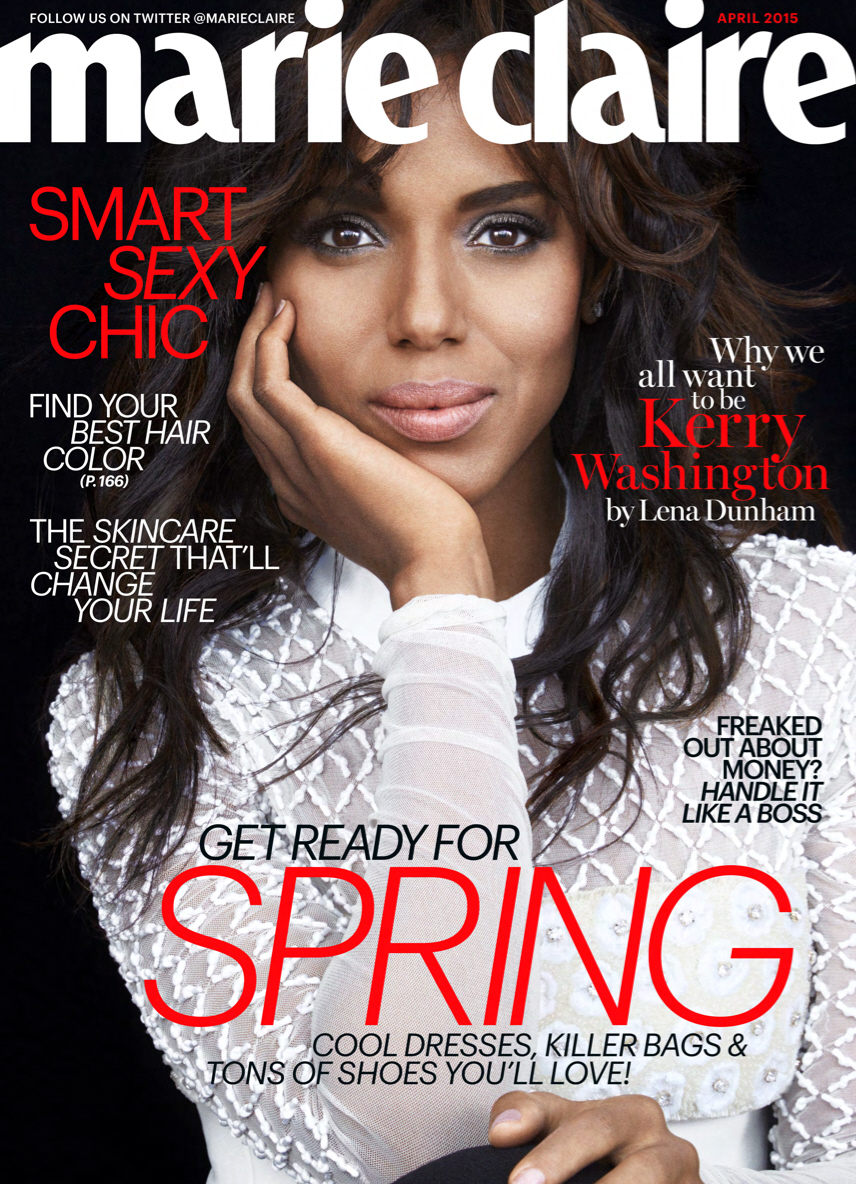 Kerry Washington covers the new issue of Marie Claire. It's a decent but uneventful shoot, but I guess it's worth noting that Marie Claire – unlike InStyle a few months ago – did not Photoshop Kerry into oblivion. As for the interview… it was conducted by Lena Dunham. Ugh. Lena recently filmed a guest appearance on Scandal, and she and Kerry are pretty supportive of each other. I like that this generation of actresses seems to be supportive of each other, but I feel like Lena is just as much of a "friend collector" as Taylor Swift. Lena is looking to make friendships with women who will further legitimize her as "the voice of a generation." You can read some highlights here and here are some excerpts:
Kerry Washington on privacy: "Earlier in my career I was much more super-sharey. There were moments when I wanted to process things that were happening to me more privately, and I didn't have the space to do it, because once you let people in, they're in and you don't get to say, 'Oh, I want this for myself.'"

On fashion: "I just put myself in a boot camp of figuring it out—and realized that I really loved it. I guess because I came to it later in life, I realized, 'Oh, going to a fashion show is like going to the opening of Degas at the Met or going to see Swan Lake.'"

On growing up: "I didn't grow up thinking I was pretty; there was always a prettier girl than me. So I learned to be smart and tried to be funny and develop the inside of me, because I felt like that's what I had."

On family: "I just want [daughter Isabelle] to know that she's heard. Really heard, because I feel like that is what we all really want. When I think about any of the missteps in my life that I've made, all of which I'm grateful for, it's because I just so wanted to be truly seen and heard for who I am and was afraid I wasn't or wouldn't be. I see you, I hear you, I'm with you as you are."
I understand what Kerry says about handling her private business with more discretion. It's pretty true – you'd be hard-pressed to find an actress so active on social media and engaged with fans who also manages to be an utter mystery. We know next to nothing about her marriage or her daughter. We know some of her Hollywood friends, but even then… we don't know who Kerry really spends time with. Is that a good way to operate in today's celebrity world? I think it is, although it makes for some somewhat boring interviews.
Incidentally, Kerry was just cast as Anita Hill in HBO's TV movie, Confirmation, about Clarence Thomas' Senate confirmation hearing for the Supreme Court. Kerry will be executive producing the film too. Hill made the media rounds a few years ago when she was promoting a documentary about her life, her work and her moment of infamy. I watched several of her interviews and she came across so, so well. I think Kerry is sort of perfect casting. But who will play Justice Thomas?!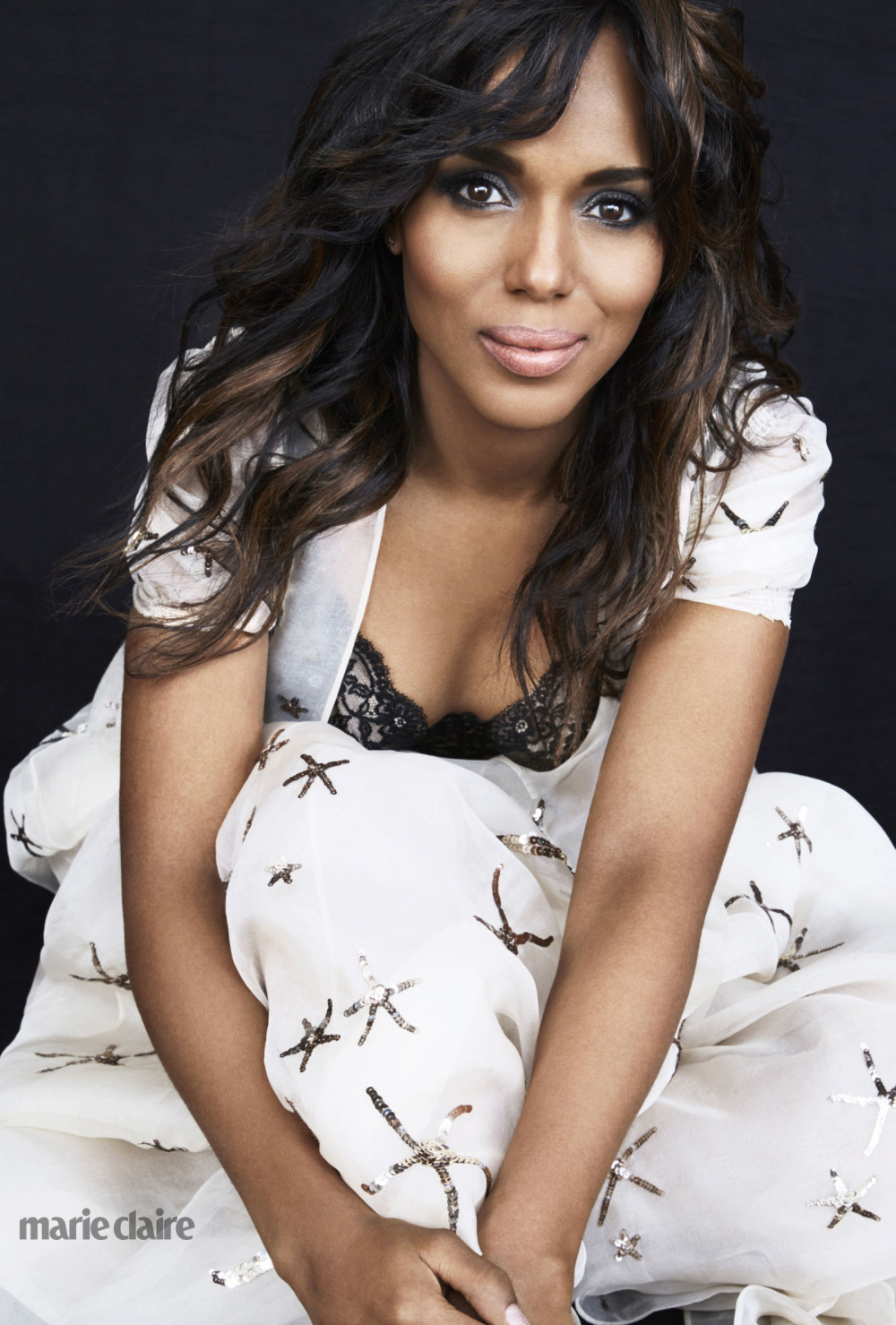 Photos courtesy of Tesh/Marie Claire.