Rumer Willis is competing on this season of Dancing With The Stars. In her introduction she described herself as "a singer and an actress" but explained that "you guys would probably know me because my parents have been in a couple of movies that you guys might have seen." Rumer and her partner, Valentin Chmerkovskiy, received the highest scores of the night in the premiere episode this week. They got straight eights across the board for a total of 32 points. So Rumer can really dance and she's going for it.
On a superficial note, Rumer premiered new veneers on DWTS. They were noticeably absent in the pre-interview practice clips that aired before her performance (at about 1:20 into this video and screenshot below). On the air, her teeth looked abnormally even and white. I'll just say that she didn't need them at all and that her teeth were perfectly lovely before.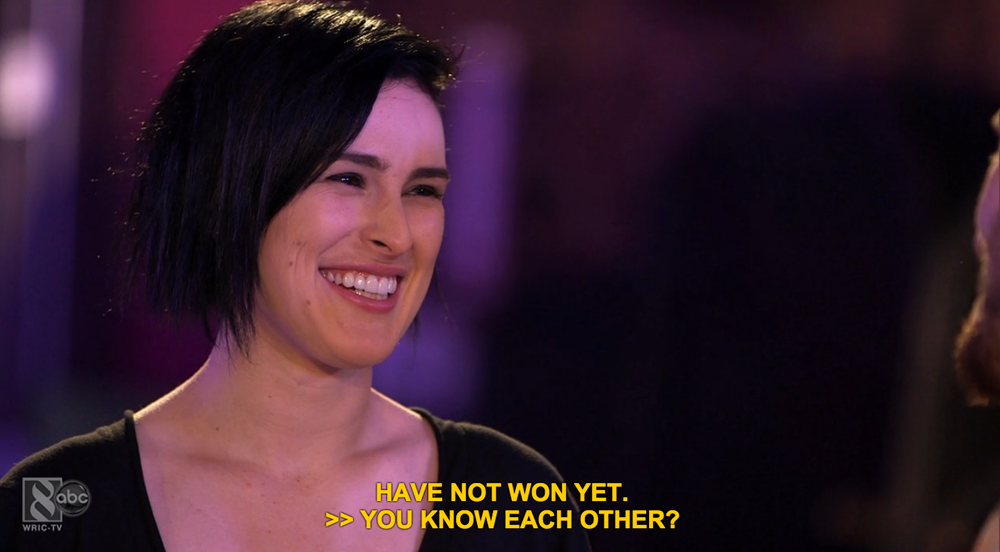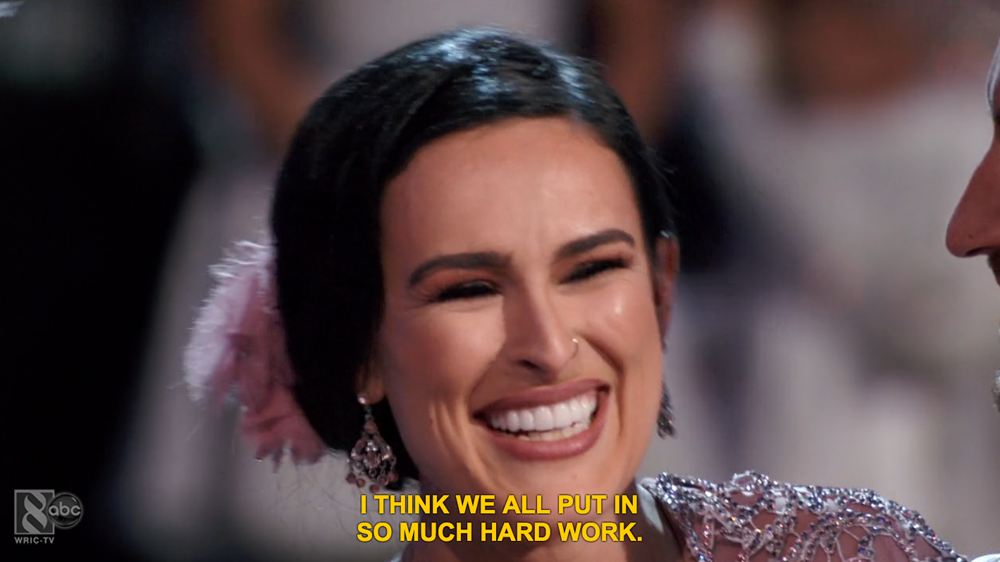 Both Rumer's dad, Bruce Willis and her mom, Demi Moore, were in the audience of DWTS, as were Rumer's sisters. Bruce, 60, was there with his wife, Emma Heming, 36, while Demi, 52, was seated next to one of Rumer's friends. (I scoured Rumer's Instagram and it's this guy, her friend Tye Blue. The last we heard, Demi was dating a 28 year-old drummer named Sean Friday. Demi has been with Sean for over a year and he's reportedly living with her. I think Rumer is single but I'm not sure.) Here's a screenshot of Demi with Rumer's friend in the audience.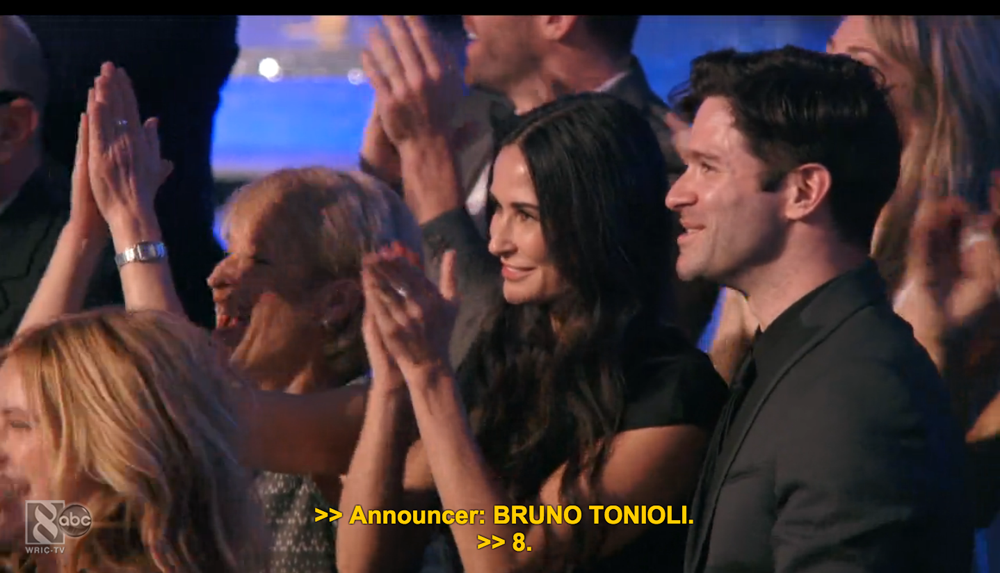 Rumer, 26, has a new interview with Larry King Now to promote her DWTS appearance. She's very soft spoken and came across well, if a bit entitled. She called herself a "musician" and a "singer" and added that "I'm trying to just do the scope of all of them if I can" meaning acting and singing. She's currently working on an album with Linda Perry and said that she'll hopefully complete it "when my schedule permits after I win the mirror ball trophy." She added "it's much better to go in and be confident than insecure."
Rumer also talked about her famous parents, Bruce Willis and Demi Moore, and praised them for working so hard to keep the family together in the wake of their divorce. (Bruce and Demi split in 2000 when Rumer was 12.)
"I never had to split up vacations or split up birthdays. They always made an effort to do all of the family events still together and made such an effort to still have our family be as one unit, as opposed to two separate things, which I think really made an impact." [via People]
That's nice, it really speaks to how Demi and Bruce stayed friends in the wake of their divorce. That kind of successful co-parenting seems rare in Hollywood and in general.
In terms of Rumer's chances on DWTS, if she has the chops, more power to her. She's had a lot handed to her and she does strike me as a "born on third base" type. Plus she's said as much. This is her chance to prove herself.